News
All the restrictions that have been lifted from today as Plan B ends in England
The 'Plan B' restrictions introduced in December to curb the spread of the Omicron variant have ended today.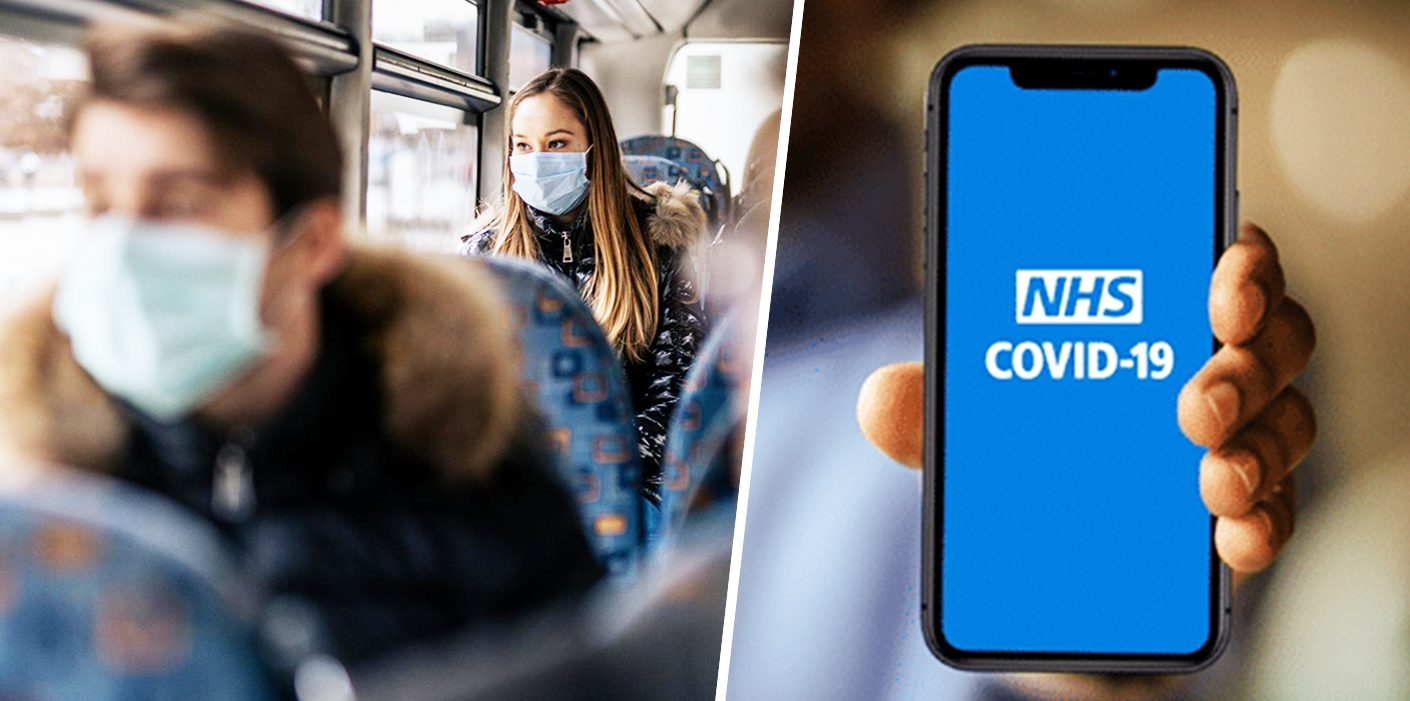 The vast majority of Plan B restrictions have officially ended in England from today.
The restrictions were first introduced back in December 2021 in a bid to curb the spread of the Omicron variant, but as infection rates, case numbers, and hospitalisation figures were seen to be decreasing, Prime Minister Boris Johnson announced that England would make the move back to 'Plan A' this week.
He claimed it's time to "trust the judgement" of the British public, and said the government would set out its long-term strategy for "living with COVID".
From today, the wearing of face masks on public transport, in supermarket and retail settings, in communal areas of schools, and "most public indoor venues" will not be required, and you'll also no longer need to show your NHS COVID Pass at venues and events by law.
The easing of all Plan B restrictions comes after guidance to work from home, and the requirement to wear a face covering in classrooms, ended in England last week.
Read more: All the Plan B restrictions that have ended in England from today
According to the government, as of today, the lifting of Plan B means:
Mandatory COVID-19 certification will end, but venues may choose to use the 'NHS COVID Pass' voluntarily.
Face coverings will not be required by law in indoor venues.
Local directors of public health are still able to recommend face coverings in communal areas – only in education settings – within their area, but only where the department and public health experts judge the measures to be proportionate.
Face coverings must still be worn in health and care settings, including primary care and pharmacies.
It is still a legal requirement for those with COVID-19 to self-isolate for 10 days with the option to end self-isolation after 5 full days following two negative Lateral Flow tests.
When it comes to the wearing of face coverings, the government says it is still recommending they are worn in "crowded and indoor spaces where you may come into contact with people you do not normally meet".
Some companies and services, however, are continuing to ask people to wear masks.
Face coverings will still be mandatory on Transport for London (TfGM) services, and supermarkets Sainsbury's and Waitrose will be also be asking staff and shoppers to continue wearing masks in stores.
Read more: Sainsbury's asks shoppers and staff to keep wearing face masks when Plan B restrictions lift
Speaking on the lifting of Plan B restrictions today, Health Secretary Sajid Javid said: "The tireless efforts of NHS and care staff, and the army of volunteers, as well as the phenomenal response of the British public means over 37 million people have been boosted and I want to thank everyone who has come forward.
"Our vaccines, testing and antivirals ensure we have some of the strongest defences in Europe and are allowing us to cautiously return to Plan A, restoring more freedoms to this country.
"But as we learn to live with COVID, we need to be clear eyed that this virus is not going away so if you haven't already."
A number of senior medics have criticised the decision to lift Plan B resrictions.
Dr Chaand Nagpaul – Chair of the British Medical Association (BMA) Council – said scrapping the measures at such a fast pace "risks creating a false sense of security" while the NHS is still under crippling pressure.
He said the decision to move to Plan A was "not guided by the data".
Matthew Taylor – Chief Executive of the NHS Confederation – said: "We will have greater freedoms, but the cost – at least in the short term – will be that more people are likely to get sick with COVID and that the health service will continue to have to deal with the extra burdens that this creates."
The legal requirement for people with COVID-19 to self-isolate is due to expire on 24 March, but that date could be brought forward.
Featured Image – Flickr | gov.uk