News
'Ambitious' plans to regenerate Salford Quays and MediaCity unveiled
Developers say it would transform the area and set it up for the next decade.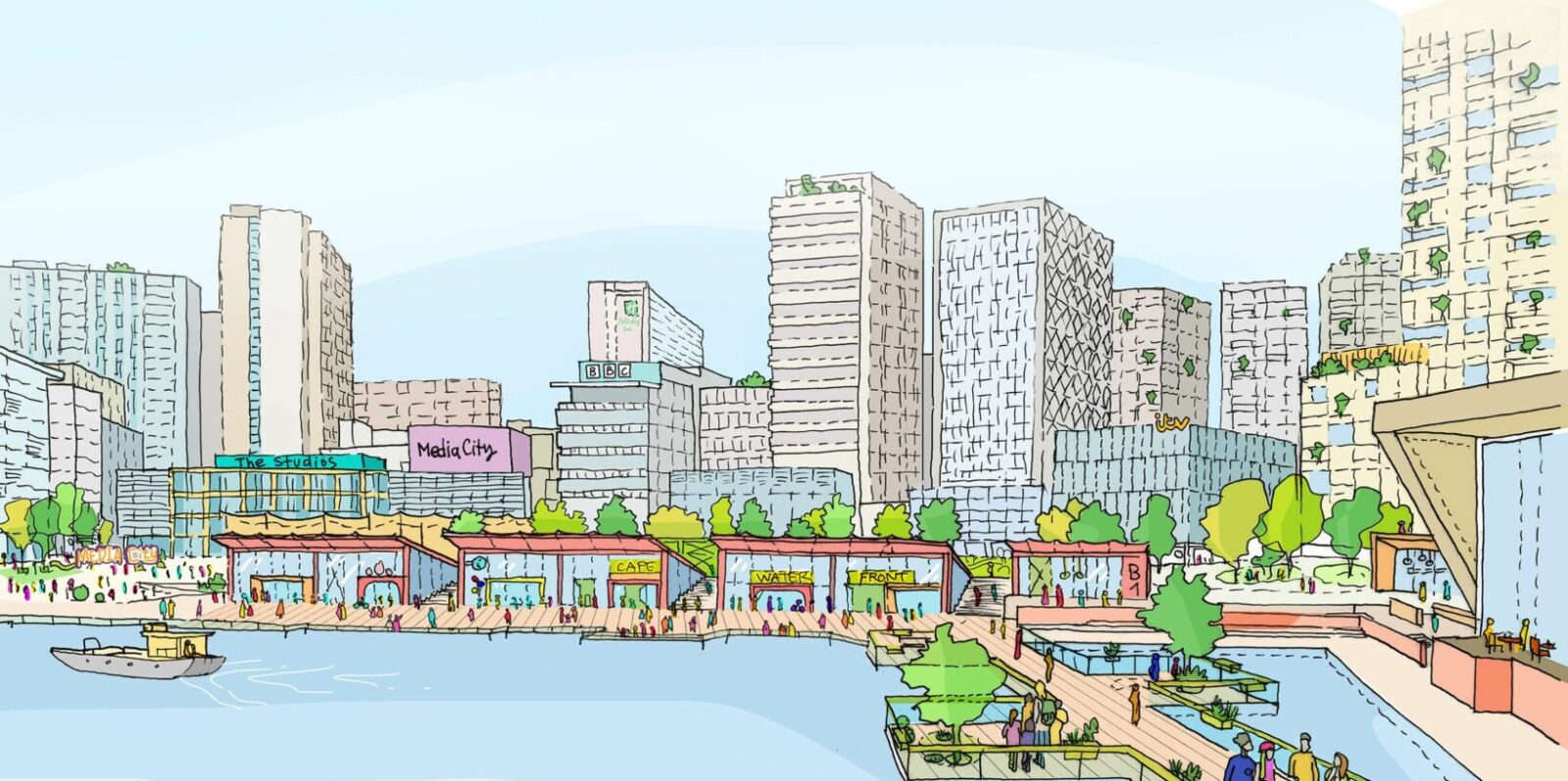 More than 3,000 new homes, and "unparalleled access" to employment, retail, leisure, and recreation could be on its way to Salford.
That's because "ambitious" plans to regenerate Salford Quays and MediaCity have just been unveiled.
Building on the 'Salford Quays 2030 Vision', and outlining what are said to be "four key aspirations" for the waterfront neighbourhood, artist impression images of what the area could look like if the plans are approved by Salford City Council's planning committee following a consultation starting next week, have also been released.
The plans and images show what would be a more "vibrant and convenient" town centre – with additional commercial office space, high-quality and affordable homes, and new public areas and green spaces.
Ultimately, developers say they just want to "enhance" the current waterfront space.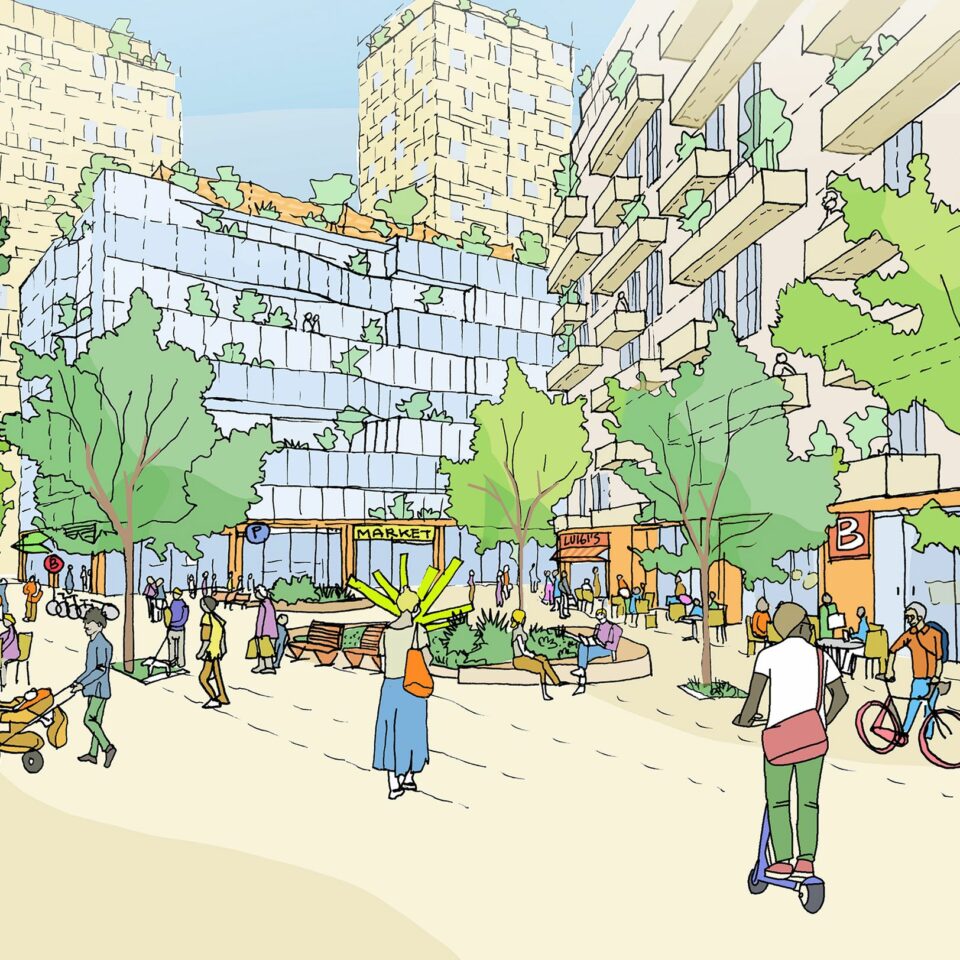 The vast scale of the proposed regeneration project would stretch MediaCity's current site and double it in size to include the area around Quayside too
Developers say the plans are "defined" by four quarters each characterised by a specific purpose.
These four areas include 'The Media Quarter', which encompasses the current cluster of creative, tech and digital companies positioned around the main Piazza and along the Manchester Ship Canal, and 'The Waterfront and Gateway' zone, which will "maximise" the unique waterfront setting with a new pedestrian link bridge from MediaCity to The Lowry and Quayside, and some new all-weather pavilions.
There'll also be 'The Living Hub', which is where the more than 3,000 new "highly sustainable" homes would take shape, as well as new businesses and convenience retail.
Finally, there'd also be 'The Culture and Community Hub', which is centred in and around Quayside and The Lowry Theatre, and is described as being the "vibrant cultural, leisure, and retail heart" of the whole destination.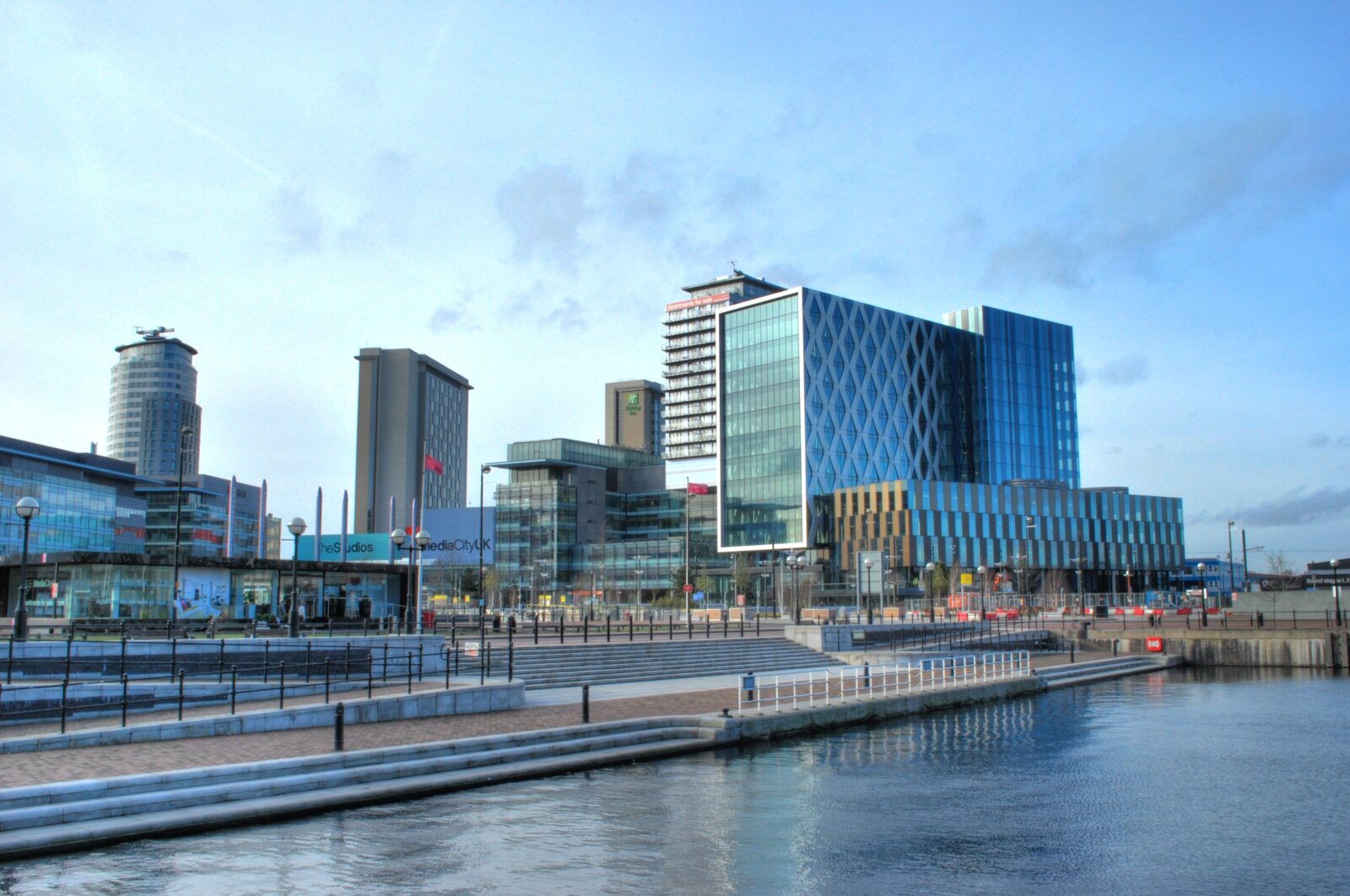 MediaCity's Managing Director Stephen Wild said the proposed plans are a "once in a generation" transformation for the area of Salford and its future for the next decade.
He added: "We want to deliver an unrivalled destination which will provide more quality homes, employment opportunities, community facilities, a rich cultural and leisure scene while making the most of The Quays greatest assets.
"We're creating a place for the people of Salford to be proud of, which is why feedback on the proposed framework from our local community is so important."
Keen to have your say on the plans? A drop-in event is taking place on Wednesday 18 October between 12-6:30pm on the 6th floor of Orange Tower in MediaCity.
Read more:
After the launch event, the information boards will then be on display to review for six weeks in the Customer Service Centre – which is on the upper level of the Quayside shopping centre.
Feedback on the plans can be submitted online from 18 October here.
Featured Image – MediaCity