News
Andy Burnham confirms Greater Manchester buses will be brought under local control
The final decision was announced this week - with nine out of 10 councils already backing plans to bring buses under regional control.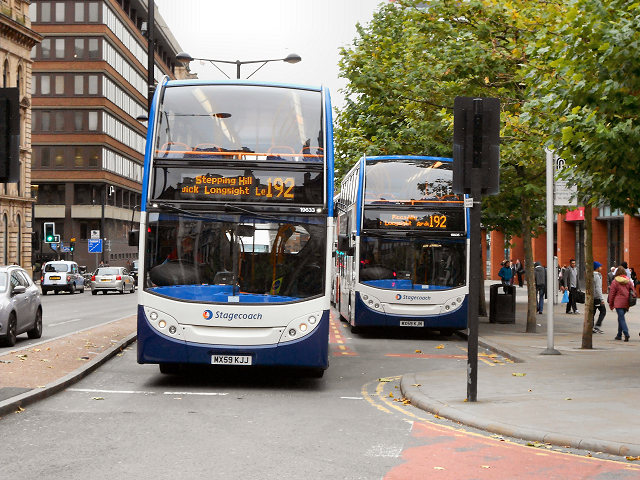 Mayor Andy Burnham has confirmed that buses in the Greater Manchester region are set to be franchised.
The final decision was announced on Thursday (March 25) – with nine out of 10 councils having already backed plans to bring buses under regional control.
Under the new regime, buses can still be run by private companies, but Greater Manchester Combined Authority (GMCA) and local authorities can set fares, timetables and routes.
A group of bus operators in the region have previously expressed opposition to the plans – claiming the £135m cost "only covers the transfer of responsibilities, does not provide any future investment or service improvements, and creates no change to today's network."
Stagecoach also launched a website proposing a partnership plan that functioned as an "alternative to franchising."
Explaining his decision on Thursday, Burnham told press that Greater Manchester has been "held back" by its bus services.
"I have also considered the views of the public, transport staff and stakeholders about these proposals," he said.
"Taking all of that into account, I can today announce that after 35 years of deregulation in Greater Manchester I have decided to bring our buses back under local, public control."
The new system will be introduced from early 2023.
Burnham previously confirmed his 'big ticket item' for Mayoral re-election was a revamp of local transport – introducing a London-style system whereby passengers could travel using a single pass for buses and trams.
Speaking to The Manc earlier this month, Burnham said the new network had the potential to be "life-changing".
"We can improve people's quality of life with this – and give them a public transport system that's just much more convenient, easier to use, and more affordable," the Mayor added.
Featured image: David Dixon / Geograph