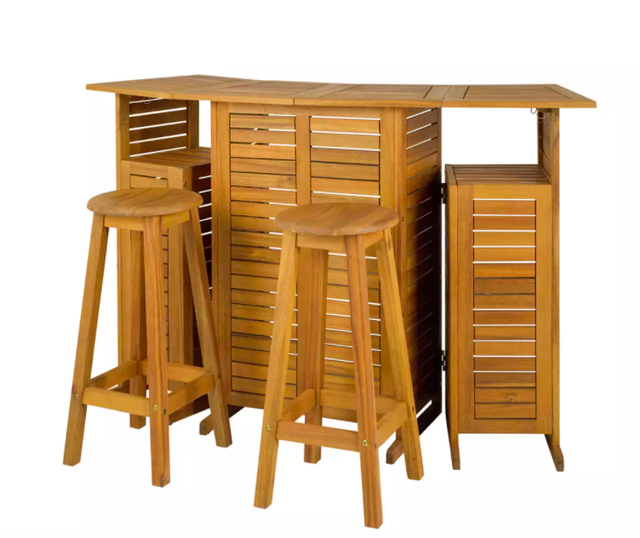 Lockdown has produced a nation of carpenters. Brits have wanted to go to the pub so badly these past three months, some of us have actually started building our own bars.
Some of them were brilliant. Others were a little more primitive.
But the rest of us – those without the talent or skill to create a homemade boozer from scratch – decided to just tough it out with cheap plastic chairs.
Argos has seen first-hand how much the UK loves a good garden bar – and they've responded accordingly.
The retail company has launched a fashionable, foldaway bar and stool set that adds some style to your backyard and doesn't involve weeks of labour.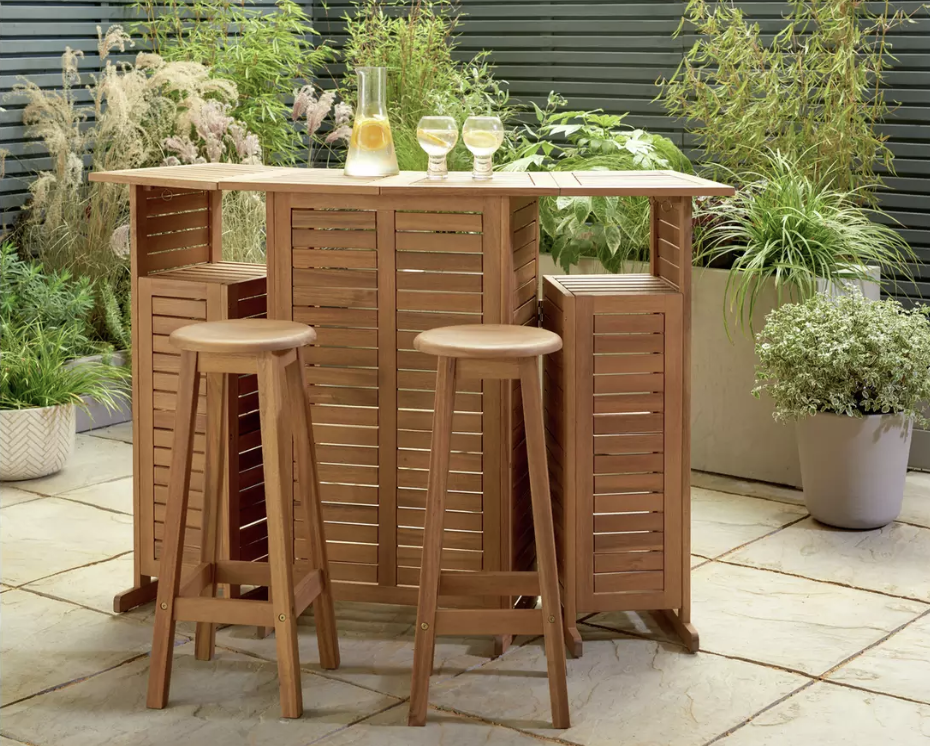 Not everyone can visit the pub, despite many of them reopening in England over the course of this weekend. And sometimes, the mood is just perfect for a few beers in the back garden.
Made from FSC wood, the set includes the bar itself and two tall stools – folding down for easy storage.
It's apparently suitable for both garden and balcony use and comes with a one year guarantee, setting you back £220.
Pretty perfect for those warm summer nights.
You can order one right now from Argos online.