News
ASOS is bringing back iconic 00s brand Tammy Girl – butterflies, rhinestones and all
Eleven years after closing its doors on the high street, the original Y2k brand is back - reimagined as an online-only collab by Daisy Street and ASOS.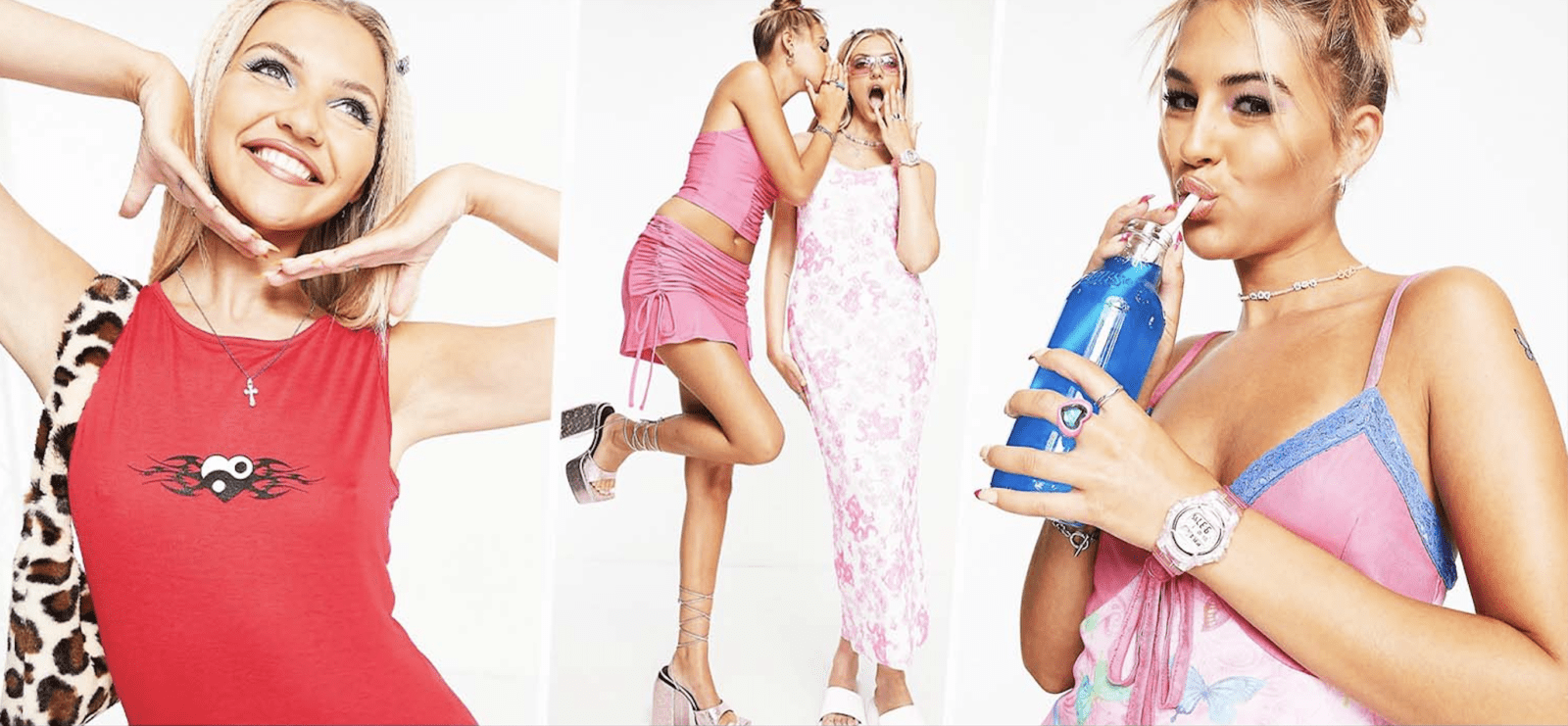 Close your eyes. It's 1999. Your school disco is coming up.
Christina Aguilera's Genie In A Bottle has just been at the top of the charts for the past two weeks, and Britney's Baby One More Time is on its way to become the highest-selling record of the year. Life is good.
All you need now is an outfit to strut your stuff in, and, clearly, there's only one choice. We're talking about Tammy Girl, of course.
The original drip, Tammy was an iconic retailer for tweens during the late 90s and 00s, but in 2011 the brand was forced to close its doors – just 13 years after coming to the UK.
It had been bought up by BHS in 2005 in an attempt to save it, but we all know how that ended.
Now, seemingly out of nowhere, it's back – having been revived by Daisy Street and ASOS in the form of an online-only, 32-piece capsule collection.
Available to shop exclusively online, Y2K fashionistas are already going wild for the new one-shoulder crop tops, slogan tees, asymmetric camis and ruched babydoll dresses.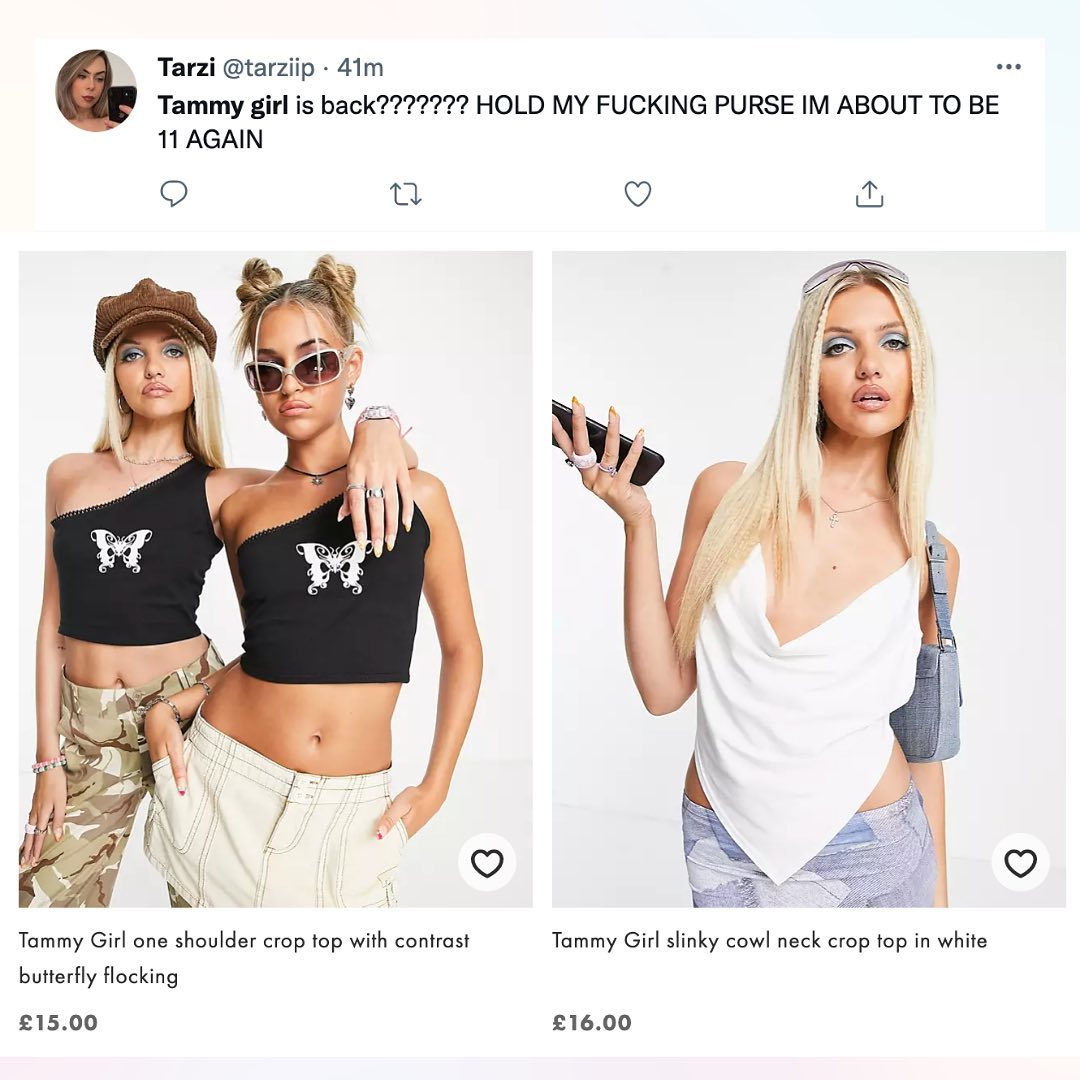 From those iconic butterfly clips, reimagined in print as part of Tammy's new collection, to low-rise cargo pants paired with rhinestone accessories, this is Y2K at its finest – with a retro pedigree.
Elsewhere, you'll find ring-detail halters and mini skirts, flippy ruched detailing, nods to the era's tribal 'tramp stamp' tattoos, and cute Instagram-friendly co-ords.
With prices starting from just £15 and topping out at just over £30, it's really affordable too.
Read more: Dame Deborah James launches fundraising fashion collection with Manchester-based In The Style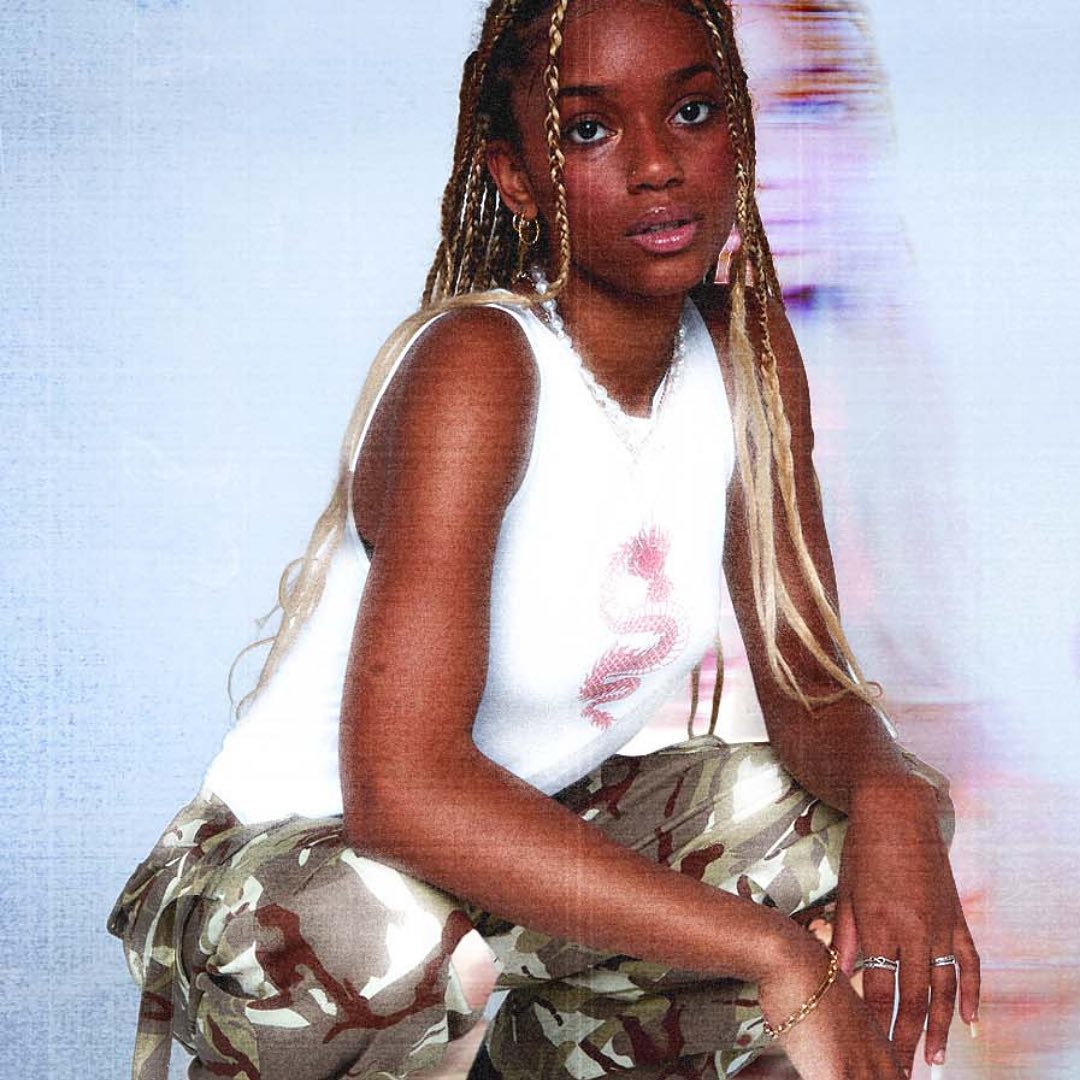 Speaking on the new capsule collection, Daisy Street's Managing Director Tay Singh described Tammy as 'an extension of who we are'.
She told Cosmopolitan: "This is a very exciting move for us at Daisy Street,"
"Over the past 10 years we have worked hard to become one of the leading fashion brands for the Gen Z and Millennial customer. Staying true to our values as a brand, the re-launch of Tammy Girl is an extension of who we are."
Read more: BBC will axe THREE linear channels, including CBBC
To view the full collection, visit the ASOS website here.
Feature image – Tammy Girl