News
Avanti West Coast given six-month contract extension – but told to 'drastically improve' services
Avanti West Coast has been granted a contract extension for a further six months, despite being continuously branded "unacceptable" by government ministers, local leaders, and countless customers.
The company has been given until 1 April 2023 to continue running the West Coast Main Line from London to Glasgow by the Department for Transport (DfT), but has been told that it needs to "drastically improve" its services if it's to stand any chance of having the contract extended further beyond that date.
The rail firm has been responsible for operating the route from Manchester Piccadilly to London Euston since December 2019, but notably took the decision to slash its timetable "until further notice" and temporarily suspend ticket sales over the summer.
Avanti said at the time that it would continue with with "a reduced service", with train frequencies between the capital and Manchester being reduced to as few as one per hour, rather than the usual three.
Since the reduced timetable came into operation, some passengers travelling on the services reported scenes of chaos – including instances of "fights" over seat reservations.
The move was, understandably, met with widespread backlash and criticism, with Mayor of Greater Manchester Andy Burnham being particularly vocal about it, and most-notably calling the move "nothing short of a disgrace".
Mr Burnham said yesterday that he would not accept a service below two trains per hour.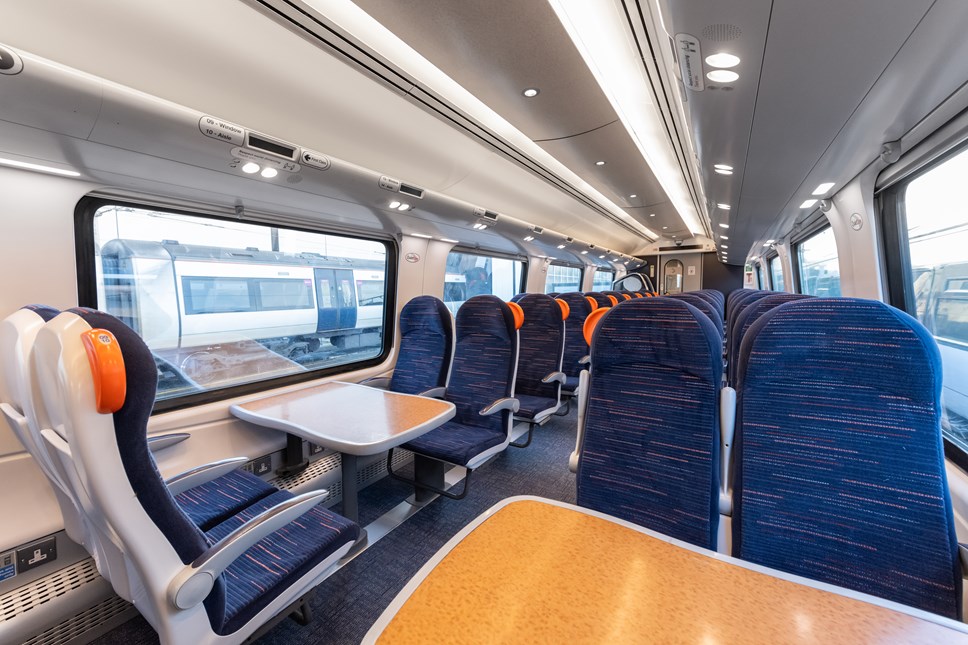 Labour leader Sir Keir Starmer has also said this week that Avanti should be stripped of its contract, claiming that the West Coast Main Line service was "simply not good enough", and he knows how "frustrating" it is as he uses those trains himself.
Even with all of these critiques taken into account though, Transport Secretary Anne-Marie Trevelyan has announced the contract extension for the rail operator, but added that the operator has been put on an improvement plan, and that the DfT would "consider Avanti's performance" once the extension comes to an end.
The government has previously said it would keep all options on the table – including the option for non-renewal of the contract.
"We need train services which are reliable and resilient to modern day life," Anne-Marie Trevelyan said in a statement addressing the renewal.
"Services on Avanti have been unacceptable, and while the company has taken positive steps to get more trains moving, it must do more to deliver certainty of service to its passengers, so we have agreed a six-month extension to assess whether it is capable of running this crucial route to a standard passengers deserve and expect."
The improvement plan will see a swathe of new drivers trained, recruitment of other train crew members, a timetable recovery plan, and a "significant, sustained, and reliable increase" from about 180 trains to 264 trains per day on weekdays.
These will be implemented as the new and retrained drivers "become available", the DfT added.
Read more:
Avanti says the West Coast Main Line contract extension will allow it to focus on restoring services that passengers "rightly expect".
"We are committed to working closely with government and our partners across the industry to deliver a successful railway that serves the needs of our customers and communities," said Graham Sutherland, CEO of FirstGroup, which part-owns Avanti.
"The agreement allows our team at Avanti West Coast to sustain their focus on delivering their robust plan to restore services to the levels that passengers rightly expect."
Featured Image – Avanti West Coast