News
Bold £11m plans to 'reinvigorate' Ashton's Market Square given green light
The plans are aiming to provide a "high-quality, flexible, and modern" social hub in the Tameside town.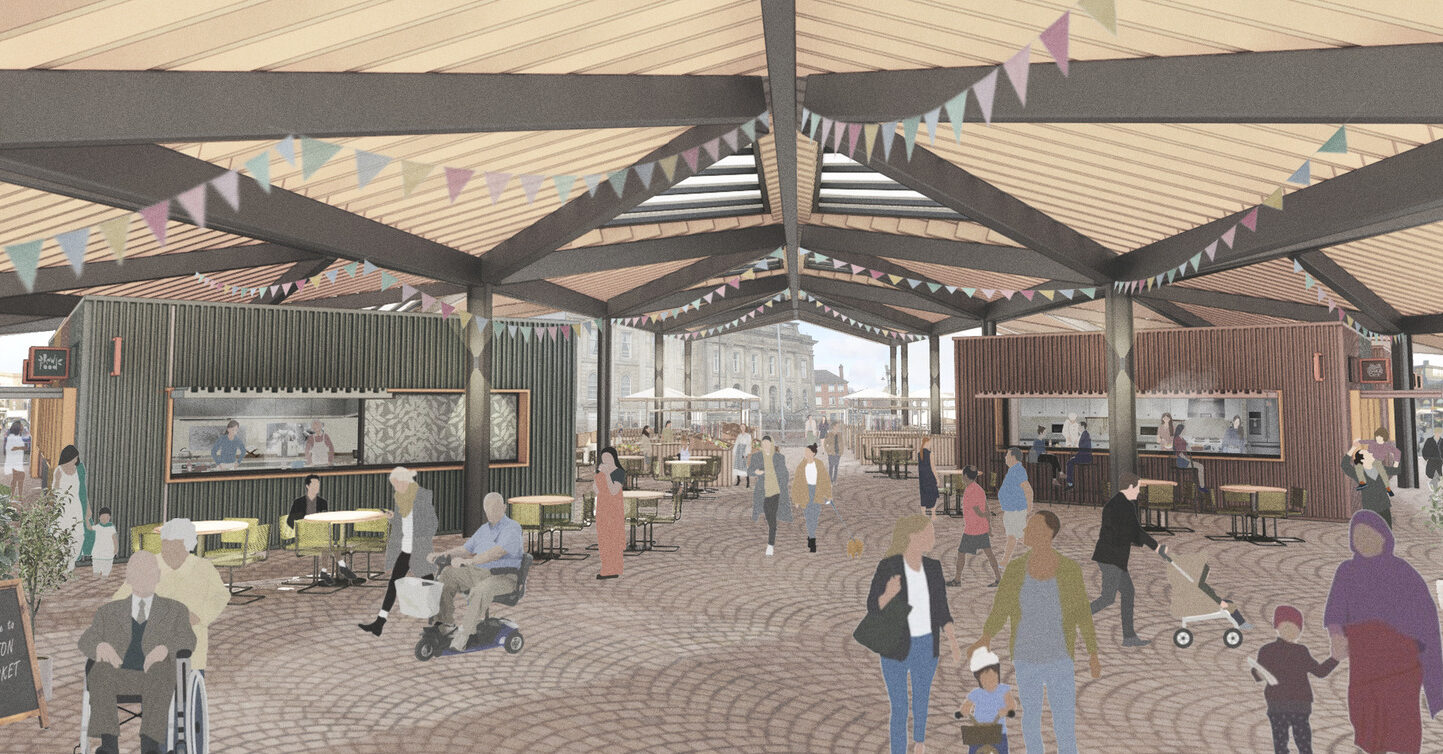 Bold plans to "reinvigorate" the market square area in Ashton have been given the green light by local planning authorities.
Aiming to provide a "high-quality, flexible, and modern" market square in the Tameside town, the newly-approved £11 million plans are designed to lend themselves to range of different functions, according to Tameside Council – with food, drink, culture, and entertainment among the main uses.
One of the stand-out features of the greenlit plans is an impressive new canopy, which will provide a designated undercover area for markets to include "flexible and durable" market stalls and kiosks with seating, and will also open up the space for events and activities.
Designed to "deter anti-social behaviour" with improved lighting and the installation of CCTV, the canopy and kiosks will have views over the town's listed Town Hall and Market Hall buildings.
It will also look to improve walking routes through to the square in all directions.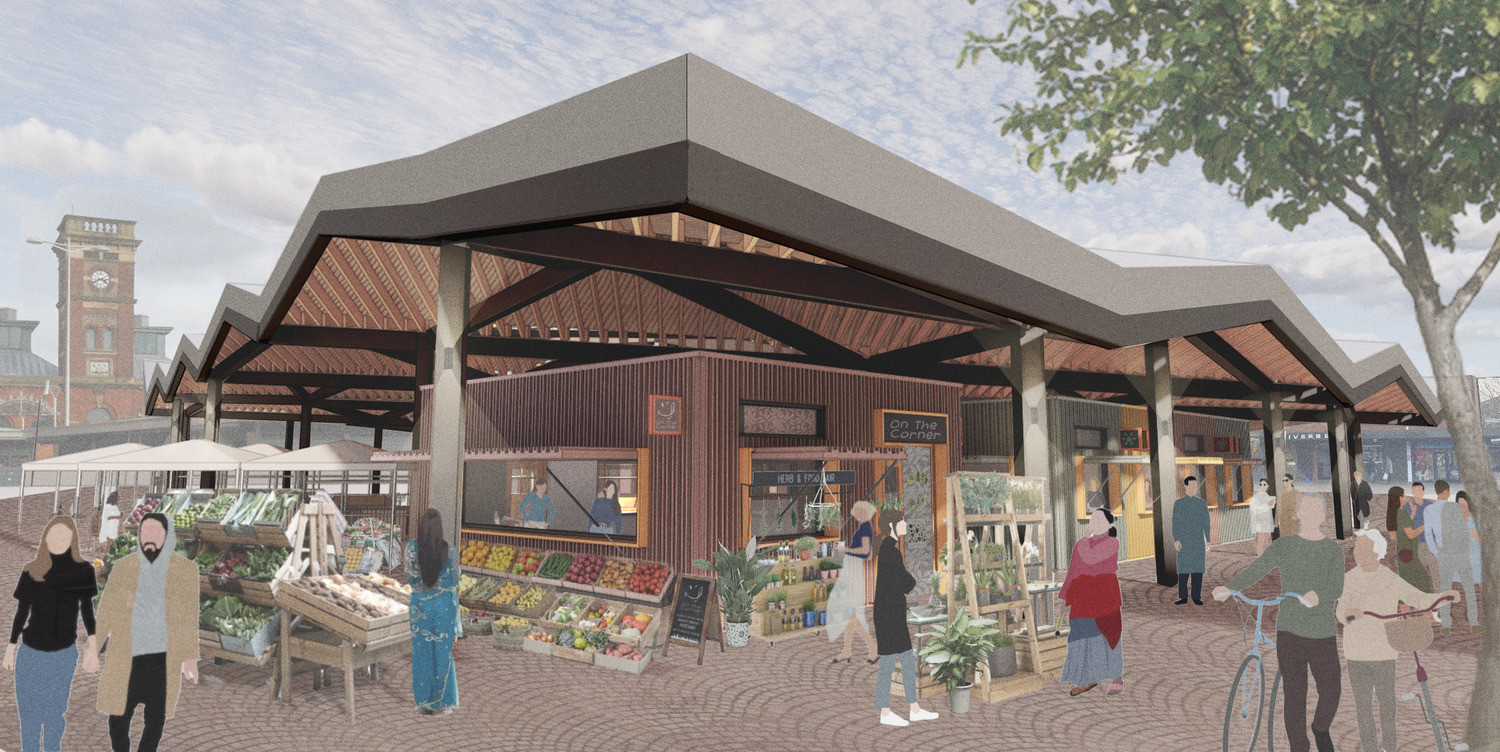 The revamped social hub is also hoping to be "more inviting" to the local community and visitors.
A range of public realm improvements on Fletcher Square, Bow Street, Warrington Street, Market Street, Market Avenue, and Wellington Road are also set to improve the surrounding areas.
The plans also include additional green spaces, trees, and planting too, as well as new street furniture and informal play spaces.
The green light this week comes after Tameside Council and project team have been engaging with residents, market traders, and businesses in the town for more than a year now through a number of engagement workshops and events in order to "shape the plans".
Their feedback throughout the process was said to have highlighted the priorities of many residents and visitors.
"The plans for the Market Square will help unlock the potential regeneration of the town centre and work will start on the square early next year," commented Councillor Vimal Choksi, who is the Executive Member for Towns and Communities at Tameside Council.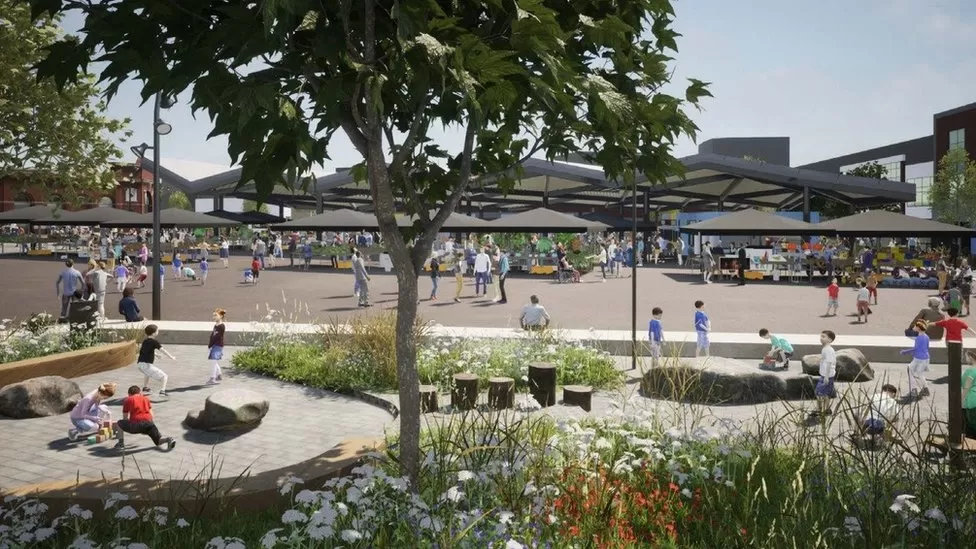 "We have listened and responded to residents and businesses feedback and will continue to engage with local traders and businesses as we move forward with the exciting plans and bringing in high quality public realm will create a better space for events and help to bring in more visitors to the town centre."
The £11m revamp is being funded by Levelling Up money awarded by the Government in October 2019.
Read more:
With planning permission now granted, Tameside Council says it's aiming for the Market Square scheme to be completed by March 2025.
Featured Image – Buttress Architects (via Tameside Council)