News
Bolton mechanic gives hilarious response to 1-star reviewer interrupting lunch
"Now, if it had been a bad pie, I might have [put it down], but it was so tasty"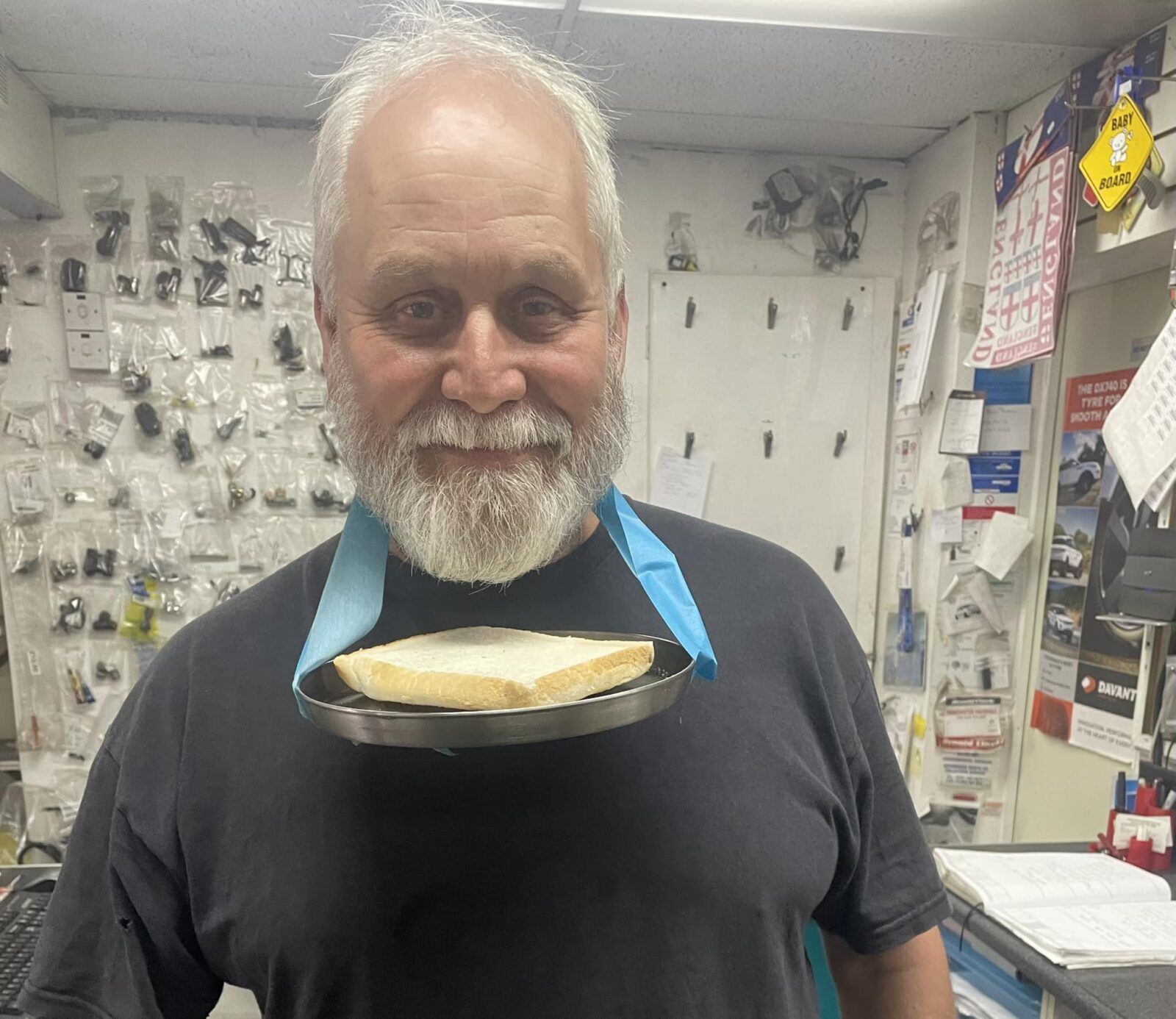 A hungry mechanic in Bolton has been praised after giving a hilarious response to an impatient customer that left him a damning review online.
After being confronted by a stroppy driver who insisted that he put down his food and fix her car immediately despite him not having stopped all day, cheeky mechanic Chris Hogan decided to take matters into his own hands.
The gearhead, who works at Eddie's Motor Spares, was accosted by a rude customer during his 15-minute break just had he had sat down to a hot pie for his first break.
Ringley-based worker Chris had already told the customer that he would fix her issue in ten minutes' time, once he was done with his pie and the rest of his fifteen-minute lunch break, but that wasn't considered speedy enough.
Instead, she sped off and instead uploaded a negative review of Eddie's Motor Spares, taking the business's perfect 5-star score down to a 4.6.
He told The Bolton News: "I couldn't believe it. We had been working without a break all morning and just sat down at 1pm for a hot pie.
"I took my first bite and a customer demanded I put it down and fix her brake light 'because it only takes five minutes'.
"Now, if it had been a bad pie, I might have done just that, but it was so tasty and I had been looking forward to it, so I asked her to wait 10 minutes."
Sharing a picture of himself to the social media networking site, Chris wrote: "Just adapting an eating tray so i can eat lunch and fit bulbs at the same time so the next reviewer won't leave me a bad review for not leaving my half-eaten lunch so she can have a bulb fitted Immediately on demand."
The negative review shared online by the customer who inspired the eating tray read: "Needed a brake light fitting. 5-minute job.
"Unhelpful lady behind the counter said everyone was on their dinner – saw two blokes in the back.
"I get everyone needs a lunch break but for the sake of 5 mins?! Phoned back later and still no joy so went Formula One in Farnworth.
"No probs there and no charge. Guess who I'll be using in the future?!!"
Customers at the garage have been quick to pile on and offer support to Chris after he posted the picture of himself and his pie-eating tray to the business's Facebook page.
One person wrote: "A nice meat and potato pie on a buttered balm would settle your nerves Chris."
Read more: Sophie Ellis-Bextor is switching on the lights at this year's Blackpool Illuminations
Another person said: "How DARE you have your dinner! Love the tray idea, keeping entitled people happy whilst having your dinner, that's how businesses should be run. Bravo!"
A third joked: "Honestly having lunch instead of sorting out your customers,Next thing you be doing is going on holiday."
A fourth commented: "Got to earn your bread & butter"
Speaking to The Bolton News, Chris added: "It is a family-run business, father and son, and we're hungry mechanics but haven't had a customer react like that in a very long time.
"The last person I remember doing something similar tipped a £1 coin, then came back in and asked to swap it back for a 20p.
"I couldn't even buy a packet of crisps with that!"
Featured image – Eddie's Motor Spares