News
Boris Johnson calls Greater Manchester's Clean Air Zone plans 'completely unworkable'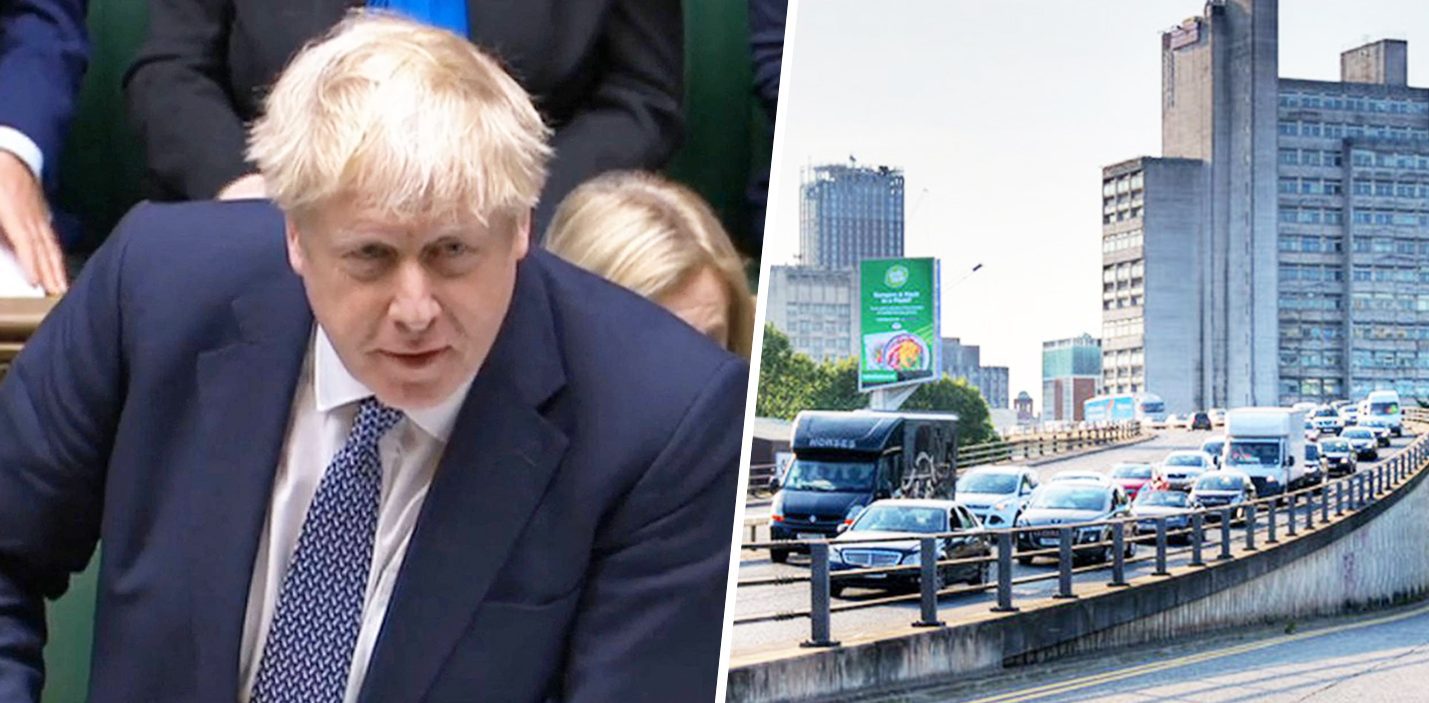 Boris Johnson has today called Greater Manchester's Clean Air Zone plan "completely unworkable".
He has said to expect an update on the scheme "within days".
The Prime Minister's claim regarding the scheme's effectiveness came in response to Conservative MP for Leigh, James Grundy, during PMQs in the House of Commons this afternoon, who said the plan would be a "job-destroying tax" on "ordinary workers".
When Mr Grundy asked whether the Prime Minister would "intervene", Mr Johnson responded admitting that "we must find an alternative that doesn't punish local residents."
Mr Grundy said: "The Greater Manchester Mayoral Clean Air Zone scheme, effectively a congestion charge affecting all 500 square miles of Greater Manchester, including my constituents in Leigh, is a job-destroying tax on ordinary workers.
"We all want clean air, but the model proposed by Mayor Burnham is unworkable and economically devastating with charges of £60 per day, per lorry driver.
"Taxis, white van men, even buses, will be affected by it.
"Will the PM intervene to prevent Mayor Burnham from inflicting this disastrous Labour scheme on Greater Manchester?"
Read more: Greater Manchester's Clean Air Zone plan has been referred back to the government for review
In response to Mr Grundy's question, Mr Johnson said: "I know from my own experience how vital it is when you're trying to clean up air in a great city that you do not unjustly penalise business and small business and it's become clear that the scheme proposed by the Labour mayor in Manchester is completely unworkable, would do more damage to businesses and residents in Manchester.
"So we must find an alternative that doesn't punish local residents."
He added that the Secretary of State for the Environment, George Eustice, will be saying more about this in the coming days."
The Prime Minister's response today comes after it was confirmed a couple of weeks ago that Greater Manchester's Clean Air Zone plan had been referred back to the government for review over concerns it will cause "real hardship" for some residents in the region.
The idea that the plan would be referred back to the government was already on the cards after Greater Manchester Combined Authority (GMCA) issued a statement on the matter, with bosses explaining that there is a "fundamental concern" that certain global and national factors may "impact on the ability" of local businesses and individuals to upgrade their vehicles, and whether the current support package agreed with government of £120 million would be sufficient.
The authority said that "emerging evidence" from businesses and trade has highlighted significant challenges related to supply chain issues and inflation.
They also said that more money is needed for taxis, vans, minibuses, and coaches.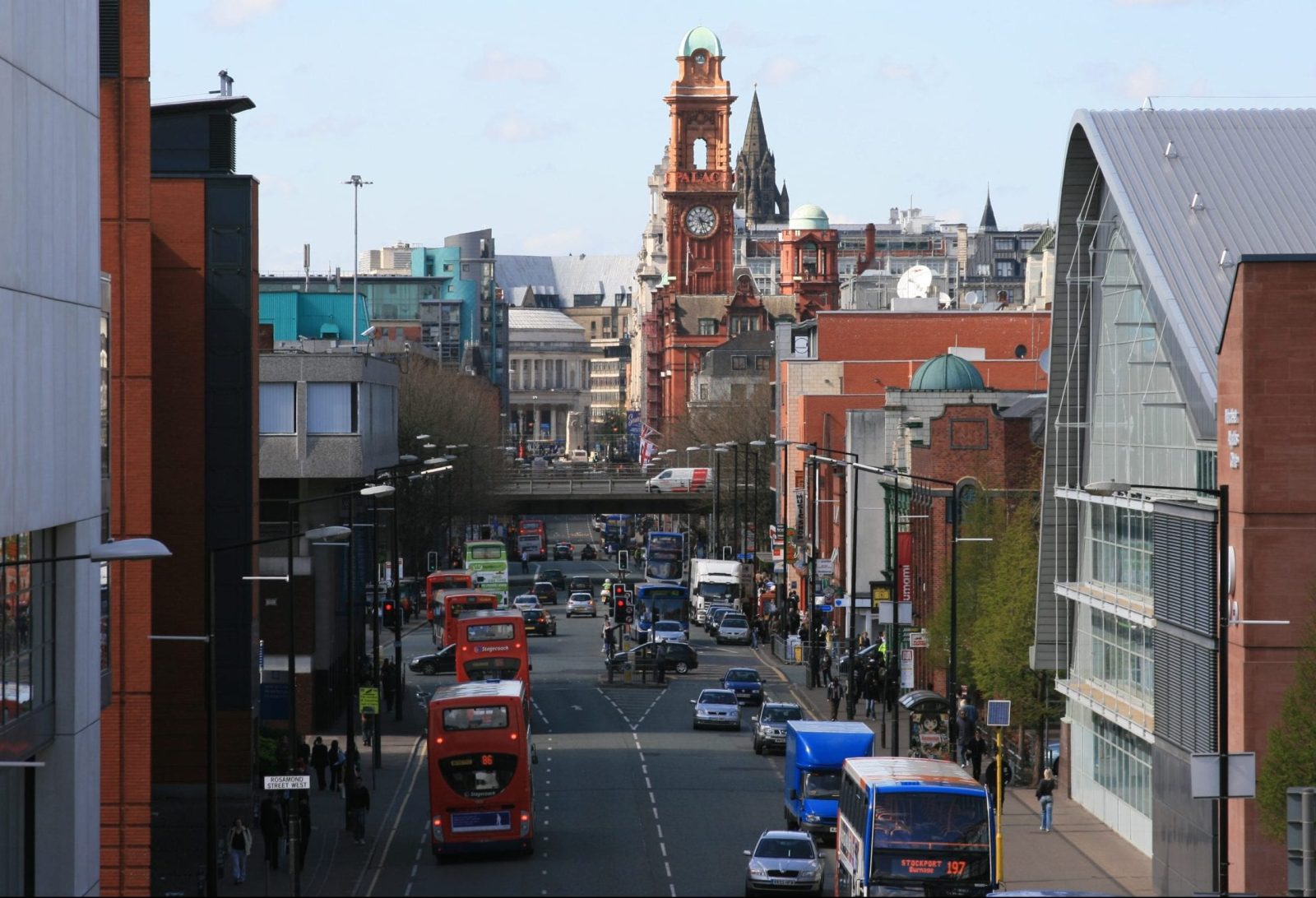 What is the Greater Manchester Clean Air Zone?
In case you haven't noticed, signs informing members of the public that the controversial scheme will begin to take effect from 30 May 2022 have been going up across the region over the last couple of months, with the roadside cameras to enforce the new policy across said to be being installed later on this year.
Automatic Number Plate Recognition (ANPR) cameras will be used enforce any non-payment of daily charges that will come with the Greater Manchester Clean Air Zone.
The Greater Manchester Clean Air Zone is said to be "designed to protect everyone's health by bringing harmful nitrogen dioxide air pollution at the roadside within legal limits as soon as possible."
While private cars, motorbikes, and mopeds won't be affected, some vehicles that do not meet emissions standards – known as 'non-compliant vehicles' – will be charged to drive in the Clean Air Zone, with charges ranging from £7.50 for taxis and private hire vehicles, and £10 for vans and minibuses, all the way through to £60 for buses, coaches, and HGVs.
Daily charges will also occur for campervans and motorhomes too, depending on the tax class of the vehicle.
As much of the region has started to become more aware of the scheme since signs have gone up, and have begun to learn of the charges involved, this has thus prompted critique and generated widespread conversation on how local businesses will be affected.
It has also resulted in a petition being set up in opposition to the scheme, which has since seen over 38,000 people and counting put their names to it and Mayor Andy Burnham respond.
Read more: Andy Burnham responds after petition against Clean Air Zone charge gets over 16,000 signatures
The petition is aiming to "stop [the scheme] in its tracks".
"Can you remember being asked by [Andy Burnham] or anyone in Greater Manchester if you wanted this? We were not. What sort of democracy is that? We need to stop this in its tracks," the person who set up the petition exclaimed.
Some environmentalists, however, believe the scheme does not go far enough.
You can find out more about the Clean Air Zone charges for different vehicles, and the financial support on offer here.
Featured Image – Parliament TV / Geograph (David Dixon)