News
Britain's 'biggest ever' bus driver recruitment campaign launches in Greater Manchester 
Go North West has big plans to hire up to 300 new drivers for its 'Elite Bus Driver Academy' in preparation for the Bee Network.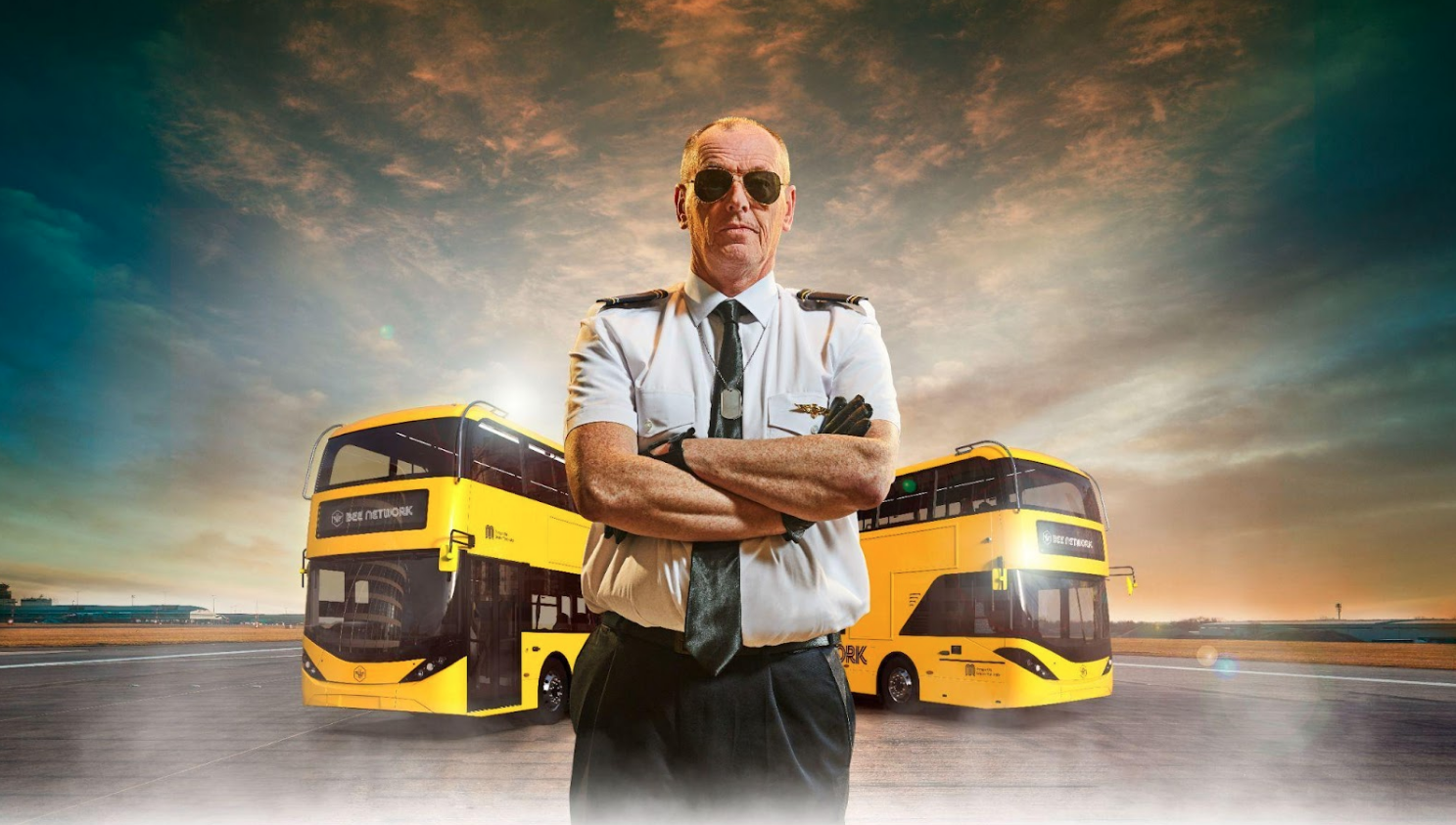 A massive bus driver recruitment campaign has been launched across Greater Manchester to get ready for the Bee Network.
Only a matter of weeks after the first bright yellow Bee Network buses started hitting streets across the region, with more and more being spotted out and about by locals as the days go on, Go North West has today kicked-off Britain's biggest-ever recruitment campaign for bus drivers ready for the Greater Manchester public transport service to officially launch later this year.
And you might recognise it's taken inspiration from a certain 80s cult-classic action film for it.
With the Bee Network set to be rolled-out in September, the transport company – which was selected by Transport for Greater Manchester (TfGM) in late 2022 as the winner of its first two bus contracts – has big plans to hire up to 300 new drivers for its 'Elite Bus Driver Academy'.
Themed as 'Be an Elite Driver', with Maverick and the rest Top Gun team serving as some worthy inspiration, the recruitment campaign sees existing Go North West bus drivers all dressed up in fighter pilot-style uniforms in an attempt to "bring to life the prestige of being a driver" and the different types of careers on offer for people.
The recruitment campaign encourages those interested to become "the best of the best", to find the thing that "makes them awesome", and to brace themselves for a career with "wheels…that you'll steer".
Open both to existing bus driver licence holders and to those who have never sat behind the wheel of a bus before, applicants will undertake a six-week intensive training programme, and will operate routes across Bolton and Wigan – which are the first two areas to be franchised under TfGM and Mayor Andy Burnham's new integrated London-style vision for local buses.
Bus driver jobs include 20 days' annual holiday, generous pensions, and pay rates that quickly increase with experience.
Successful applicants will get to earn themselves upwards of £28,000 per year.
Not only that, but Go North West is also going to be offering longer-term apprenticeships that combine studying with hands-on driving to allow people to "earn while they learn".
Having quadrupled the size of its training team in anticipation of an influx of new recruits, Go North West says it's "excited" for this new chapter for bus travel in the region.
Speaking on the recruitment campaign's launch, Nigel Featham – Managing Director of Go North West – said the company is "very proud" to be delivering these bus services for Greater Manchester, adding: "This is a groundbreaking recruitment campaign to match the huge scale of change that we'll be helping to deliver in Greater Manchester's public transport."
"We've already had lots of interest in driving the new Bee Network buses and we're expecting thousands of applications."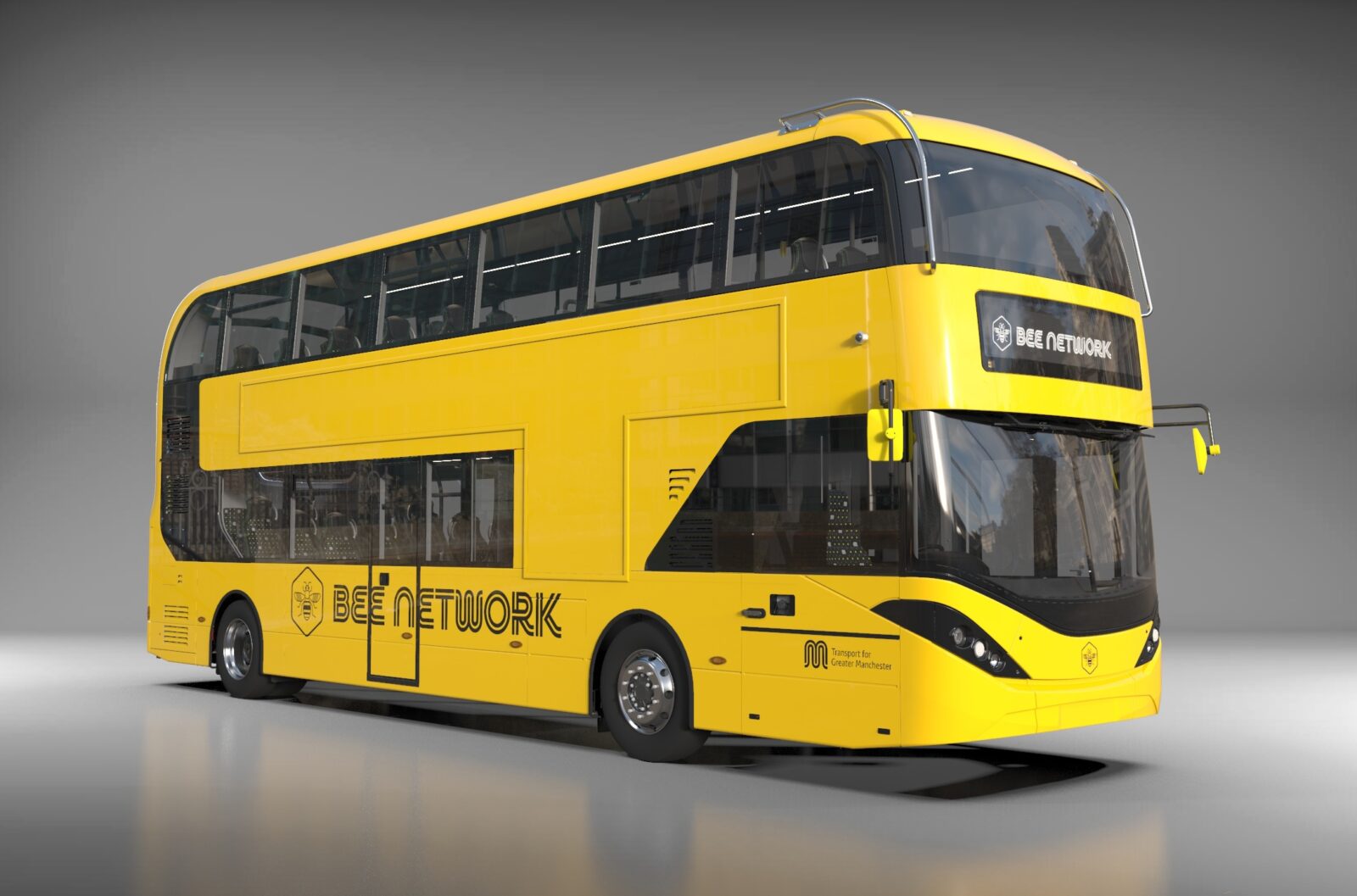 Once the new contracts are underway, Go North West will operate more than 500 buses from Bolton and Wigan, as well as from its existing Queen's Road depot in central Manchester – with the company's facility in Bolton being the largest UK bus depot outside London.
Read more:
Fancy it then? Find out more about becoming a Bee Network bus driver and apply here.
Featured Image – Go North West