News
Busiest part of Ancoats to be pedestrianised from this week
It might be made permanent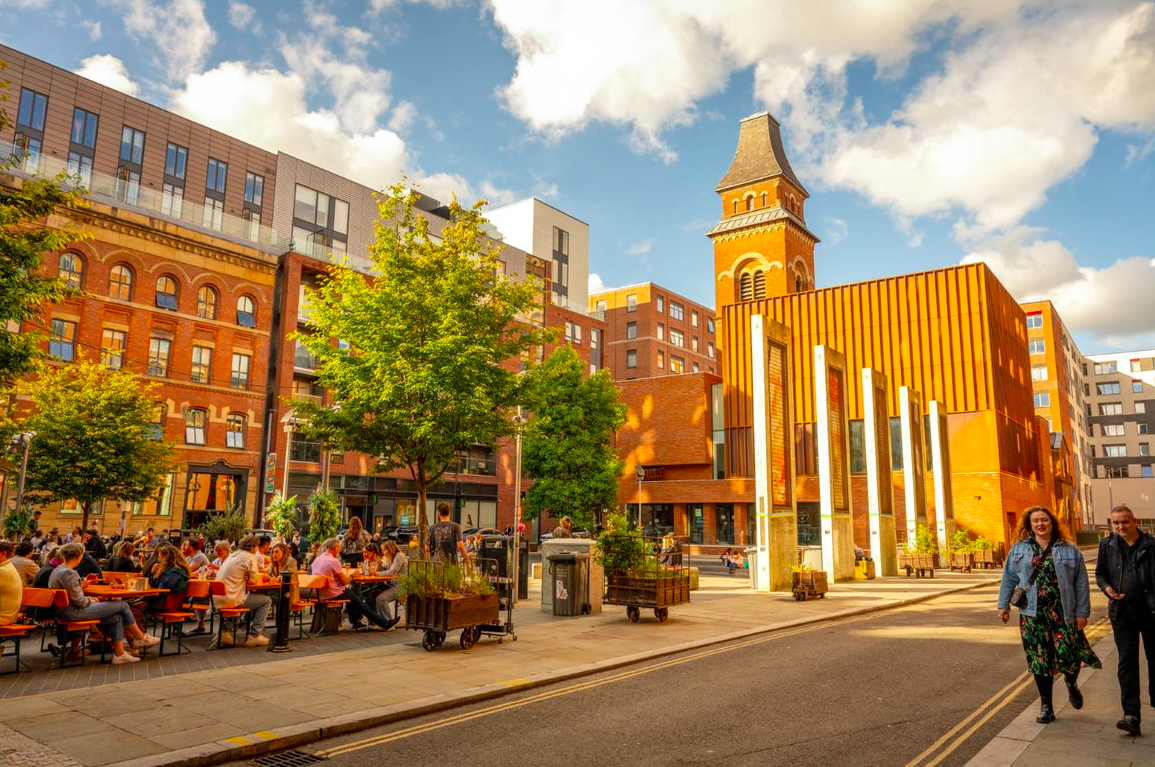 The bustling centre of Ancoats will be pedestrianised for a six-month trial period, starting this week.
The streets around Cutting Room Square will be closed to traffic, with existing pay-and-display parking bays removed.
Manchester City Council has said that the emergency pedestrianisation of the area during the pandemic highlighted the benefits of traffic-free areas in the city centre.
It's part of the council's vision to create a 'green and clean urban space' and provide safe and attractive, traffic-free public spaces.
Sections of Blossom Street, Cotton Street and Hood Street will be closed to vehicles for six months from Friday 26 August, to gauge public opinion on making it permanent.
Disabled spaces and car club bays will be relocated to areas outside the Experimental Traffic Regulation Order (ETRO).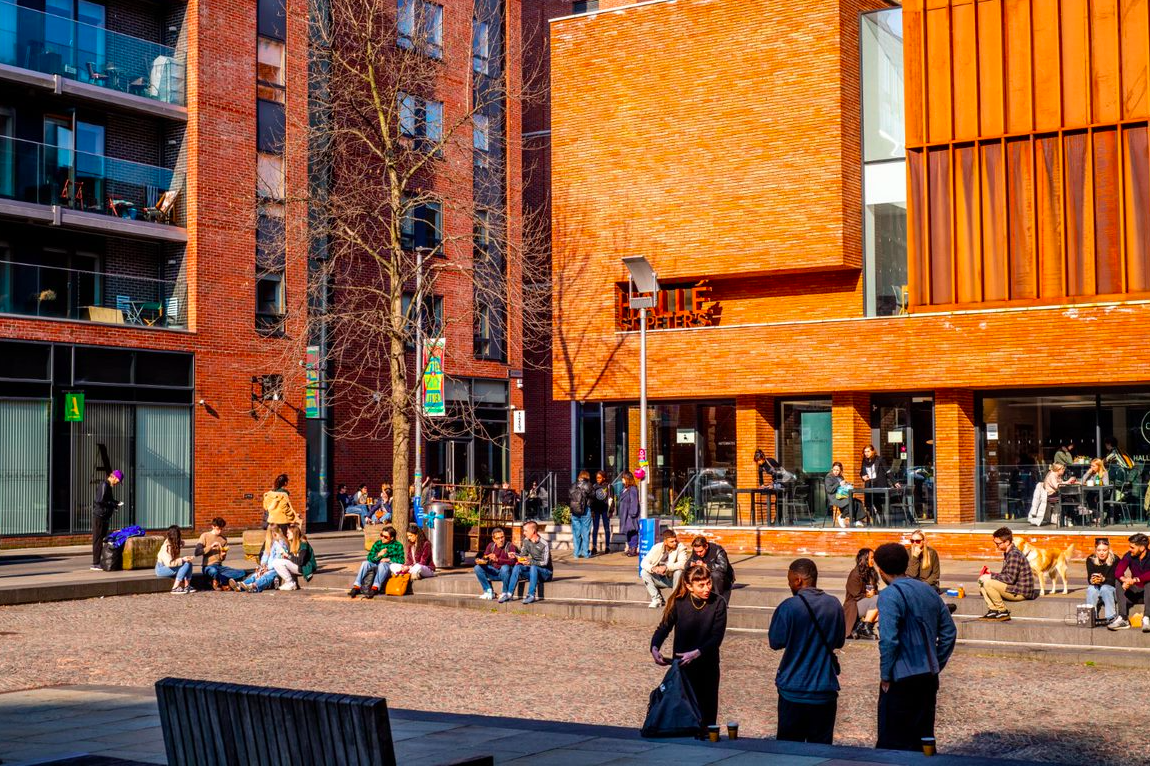 Councillor Tracey Rawlins, Manchester City Council's executive member for Environment and Transport, said: "We're excited to launch this consultation in this part of Ancoats. It's a well-used and vibrant part of this growing neighbourhood and during the pandemic the emergency pedestrianisation of this area made it clear what benefits can be brought by limiting cars and other vehicles from some of our streets.
"This consultation will be running for an initial six months so I would encourage people to use the square during this period, experience the new environment and give us your feedback.
"Ultimately we want to see Ancoats as a green and clean urban space, an ambition we are working to realise through a wider strategy to put green space and active travel at the heart of the Ancoats community. The trial to pedestrianise the roads around Cutting Room Square is another step in this direction."
Read more: Police launch investigation into Manchester student for 'PhD in masturbation' study
The proposals being put forward for the ETRO include:
Closing Blossom Street to vehicles between Cotton Street and Sharrett Street (the area outside Elnecot, Seven Brothers Beerhouse, The Counter House and others)
Closing Cotton Street to vehicles from its junction with Blossom Street to a point just to the south-east of Hood Street (outside Rudy's)
Closing Hood Street from its junction with Cotton Street to a point just to the south-west of the Halle building's servicing door (around Hallé St Peter's and The Jane Eyre)
Closing Hood Street (except for vehicle loading/unloading) from its junction with Murray Street to a point just to the south-west of the Halle building's servicing door
Bicycles will be permitted through the area as normal.
To comment on the proposals residents can do so by email [email protected] – the deadline to respond is 26 February 2023.
Featured image: Manchester City Council