News
Cash reward offered for information on Clonezone attacks in Manchester's Gay Village
Clonezone was targeted four times.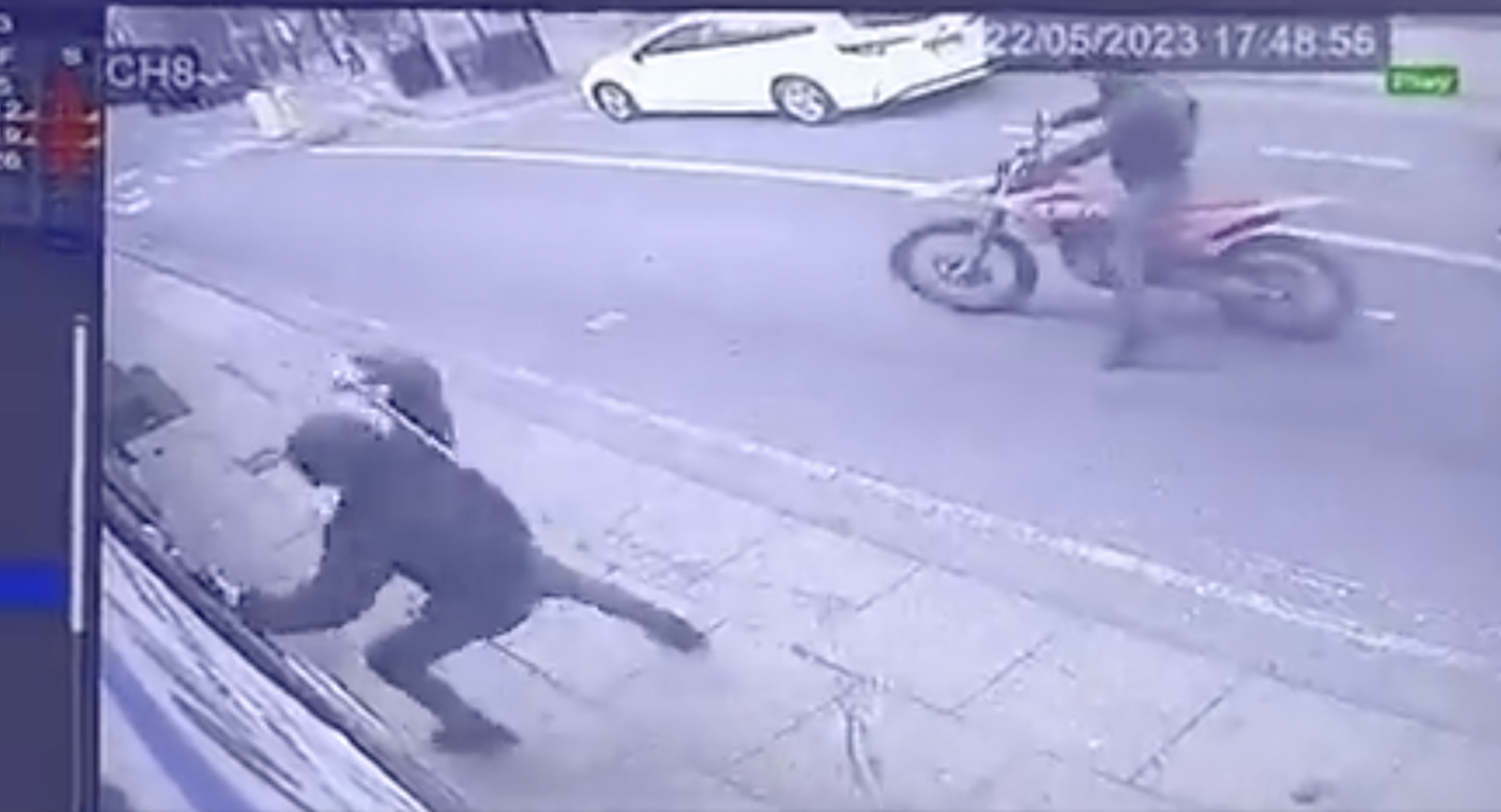 The charity CrimeStoppers is offering a £2000 reward for anyone with information relating to a spate of a attacks on Clonezone.
The Gay Village store was the victim of repeated, targeted attacks in recent months.
Masked men on a motorbike visited on four separate occasions and vandalised the Sackville Street shop.
On the most recent visit on Monday 22 May, they smashed the glass door before speeding off.
The distinctive bike used, which is a red-orange off-road style GASGAS bike, is believed to have been used in a previous violent attack, on Monday 24 April.
A different bike was used for the first two attacks on the store, on Wednesday 22 March and Thursday 13 April.
CCTV images were released in an attempt to trace those responsible, and now CrimeStoppers is adding a cash reward into the appeal for information.
Crimestoppers said: "Our charity is offering support to help find those involved in a series of attacks on an adult store based in Manchester's famous Gay Village."
They added: "We are independent of the police and ensure everyone who contacts us stays 100% anonymous, meaning no details are ever asked for or stored.
"We are offering up to £2,000 for information we exclusively receive – either online or by calling freephone 0800 555 111 – that leads to the arrest and conviction of those involved."
Featured image: GMP