News
Charity fund set up to help Ukrainian refugees arriving in Manchester awards first grant
Ardwick-based charity Europia has been awarded £30,000 from the MCR Ukraine Welcome Fund.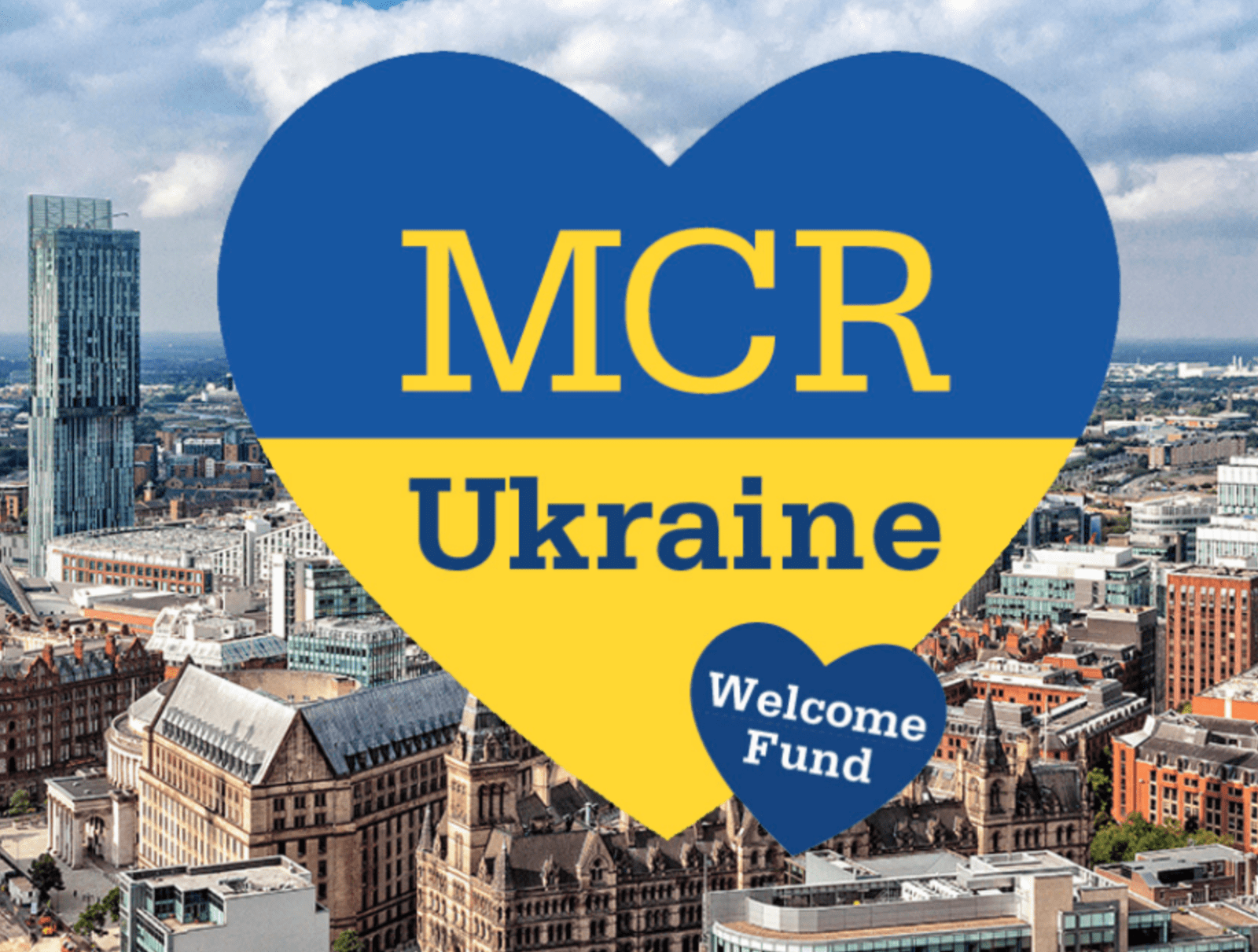 A special charity fund that has been set up to help Ukrainian refugees arriving in Manchester has awarded its first grant.
Set up by Manchester City Council in partnership with one of the city's most iconic organisations, We Love MCR Charity (WLMC), all with the aim of supporting individuals and families fleeing the devastating conflict and arriving here in Manchester, the new MCR Ukraine Welcome Fund funds charities and voluntary sector groups who are providing assistance – such as essential items, advice, and more.
The charity fund was officially set up back in March, and every penny raised and donated by it will go towards supporting Ukrainian evacuees in the city.
The Council kicked-off the fund, with a donation of £50,000.
And now, less than two months after it was launched, it has been confirmed that Ardwick-based charity Europia has been awarded £30,000 from the fund – with £25,000 going towards dedicated support workers who will help co-ordinate and provide advice and support around immigration, work, and welfare issues, and translations.
The remaining £5,000 will be used as part of a new hardship fund for Ukrainians arriving in Manchester, which the support worker will help to administer.
Speaking on the awarding of the first grant, Bev Craig – Leader of Manchester City Council – commented: "Manchester is a welcoming city and we recognise that we need to do all we can to support Ukrainians relocating here in the most traumatic of circumstances.
"The MCR Ukraine Welcome Fund is part of that collective effort [and] I'm glad that the generosity of Mancunians, including an initial donation from the Council, is translating so quickly into practical help."
Read more: Council and popular charity launch joint fundraising appeal for Ukrainian refugees in Manchester
"The fund has raised over £60,000 so far," Joanne Roney OBE – Chief Executive at Manchester City Council added.
"We'd like to thank everyone who has donated, but people are arriving with next to nothing and we would welcome further donations from anyone who wants to show our Ukrainian guests a warm Mancunian welcome."
Thanking the Council and WLMC for the grant from the fund, Kush Chottera – Chief Executive at Europia – added: "We're delighted this money will be used to employ an experienced worker to give practical support to help Manchester's Ukrainian arrivals settle in safely.
"Thank you Mancunians for your donations."
You can donate to the MCR Ukraine Welcome Fund here, or by texting WELCOME 10 to 70490 to give £10, with texts costing the donation amount plus one standard network rate message.
Make sure you keep an eye on We Love MCR Charity's website and Twitter for updates too.
Featured Image – WLMC