News
Cheshire boozers rally to help terminally ill 21-year-old complete mission to pull a pint in 100 different pubs
The reaction so far has been truly touching as more and more pubs continue to get involved.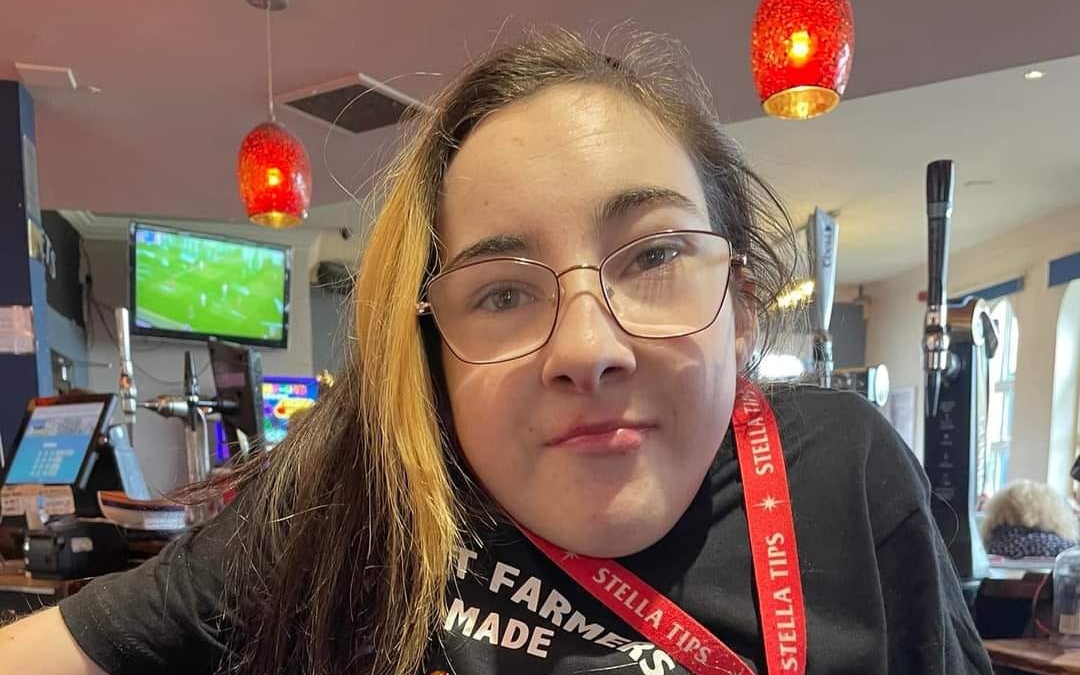 Dozens of pubs around Cheshire, the North West and even further afield are coming together to help a terminally ill woman achieve her dream of pulling a total of 100 pints in 100 different pubs.
Caitlin Shaw has been battling with multiple health issues since birth, including life-limiting heart and lung conditions, Klippel-Feil syndrome and a disability called kyphoscoliosis which causes severe curvature of the spine.
Sadly, back in March, the family were informed there was nothing more doctors could do to fight off the deterioration of her heart and she was placed on end-of-life care after signing a DNR.
Following the tragic news, Caitlin was told to make the most of her remaining time and create as many special memories as possible and has been working through her bucket list ever since: one of which was to pull a pint in 100 different pubs and she's been doing just that.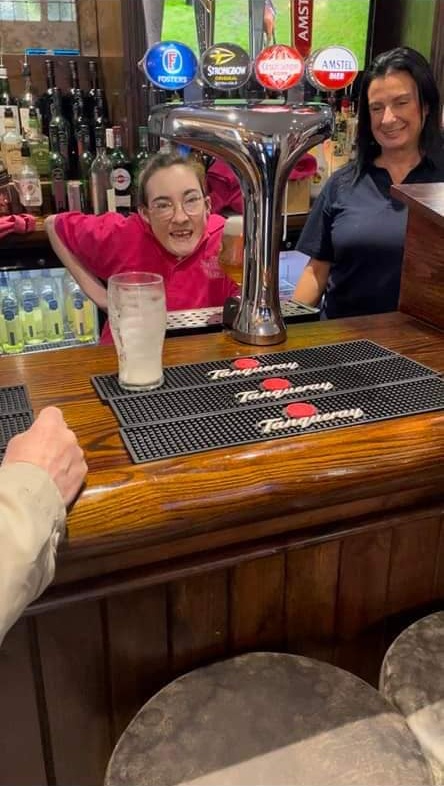 According to her mother, Sam Jane MacVicar, the 21-year-old has "always wanted to be a barmaid since she was very young" and wasted no time in getting started on her mission to get behind as many bars as she can.
Having already crossed off 50 different pubs and bars as of Wednesday, 29 June, Caitlin is already halfway there and after mum Sam posted a public appeal in a local community Facebook group called Knutsford Life, boozers are lining up to offer their support and invite her along to pull a pint.
Pubs and bars around the likes of Wilmslow, Disley, Knutsford; Macclesfield, Congleton and more across Cheshire have answered the call to help Caitlin, as well as various other places around the North West.
You're all legends, every single one of you.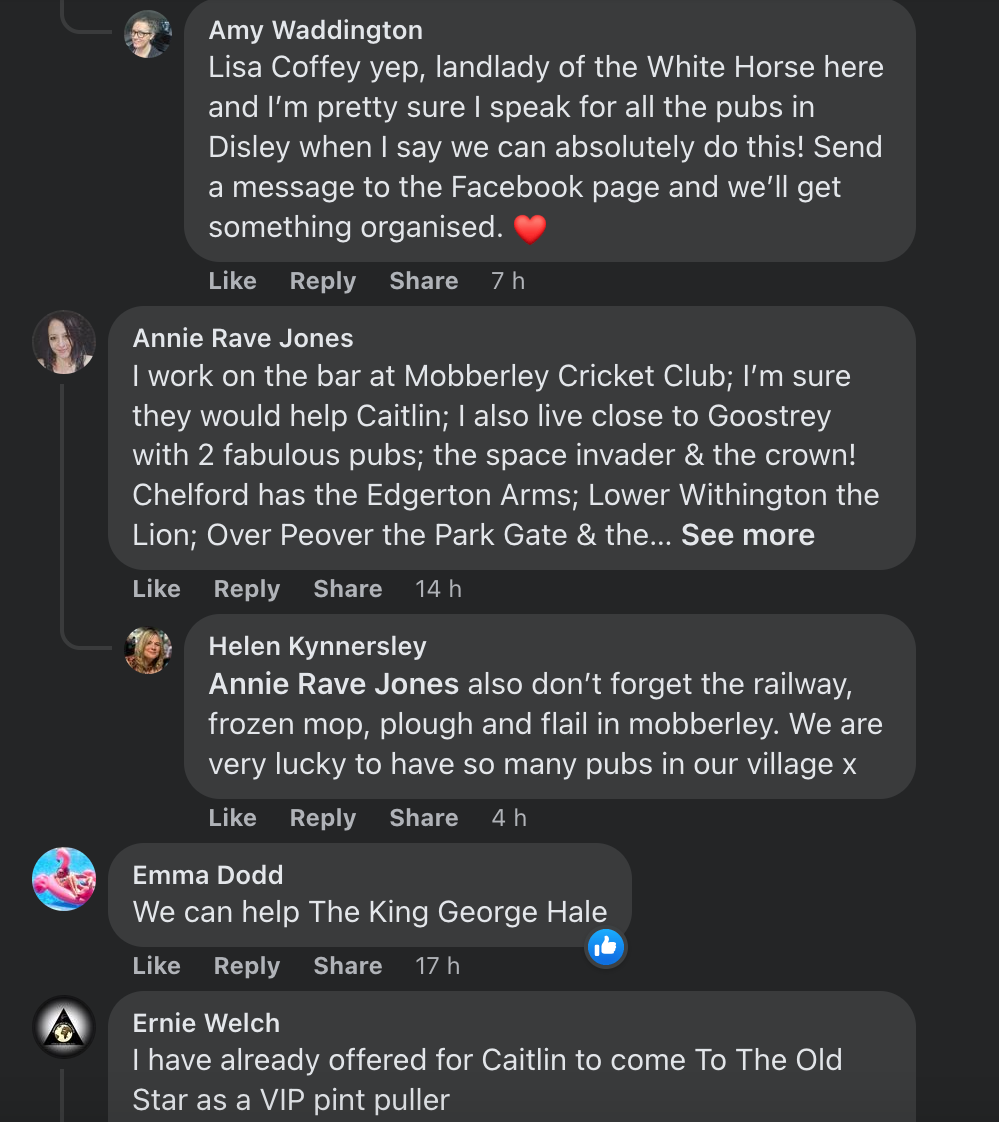 Read more:
Truly heartwarming stuff.
A private group has also been set up called 'Caitlin's wishes' where more than 1,4000 different members are helping her and the same goes for her GoFundMe page, where people are doing everything from helping send her to live shows and her favourite places around the UK to doing wing-walks in her name.
Thanks to people's charitable efforts, the fundraiser has already reached over £17,700 and she should soon be able to live her dream of taking a cruise to Spain, among many others.
If any pubs or bars around want to get involved, you simply need to get in touch via Facebook — it would be lovely to see the Greater Manchester area helping out their neighbours down the road — and you can do your bit by donating to HERE. Let's do it for Caitlin.
For all the latest news, events and goings on in Greater Manchester, subscribe to The Manc newsletter HERE.
Featured Image — Sam Jane MacVicar/The Throstles Nest (via Facebook)