News
Inspirational personal trainer Javeno Mclean takes disabled gym-goers to Parklife 2023
Every time we see this fella he seems to become more of a legend.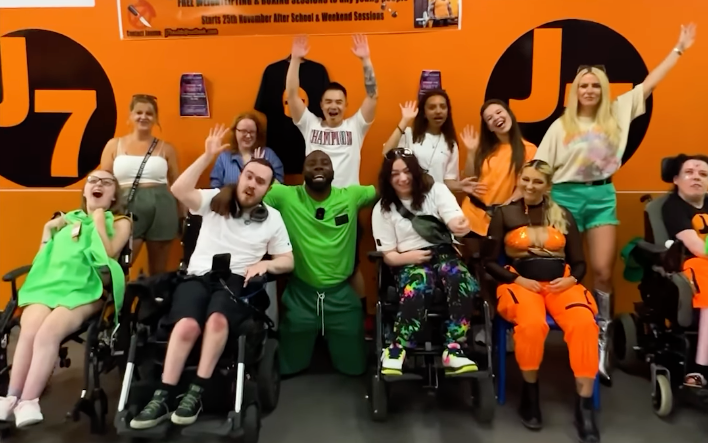 Personal trainer and gym owner Javeno Mclean continues to be an absolute legend as he recently shared a video of him taking a number of his disabled clients to this year's Parklife Festival.
The Manchester-based fitness guru hasn't just been helping people get in shape for the past two decades, he's become a viral figure online for his wholesome videos with numerous disabled and elderly individuals who come along to his gym every week to get in some exercise.
A former cricketer who has gone on to earn numerous accolades including a Community Hero Award for his work around Greater Manchester, as well as Gym of the Year and being crowned the world record holder for the biggest disabled exercise and wheelchair classes, he is much more than your normal PT.
Part of the reason he has become so loved on social media is because of the deep connection with his clients and how he motivates those who are physically challenged — all of which he does with pure positivity. Case and point: taking a big group of them to Parklife to remind us partying is for everyone.
Nothing to see here other than pure joy.
As he wrote in the caption, while many of his regular gym-goers "didn't believe they could ever go to Parklife", they showed the world this past weekend "that a disability isn't a barrier to living and enjoying life" — that's the Javeno Mclean mantra.
The 38-year-old went on to describe the group festival trip as "one of the most eye-opening and amazing experiences of [his] life… It was more than a day out, it was an example to the world set by some of the most unbelievable people on this planet".
What a guy.
Read more:
Mclean runs the J7 Health Centre over on Old Market Street outside the city centre towards Blackley and has been doing some truly incredible work for the local community, as well as people with dementia, mental issues and other disabilities — all for absolutely nothing.
Give it up for this absolute saint, and if you know of anyone who you think might benefit from the kind of support Javeno provides, you can visit his website HERE.
Keep up the great work, mate.
For all the latest news, events and goings on in Greater Manchester, subscribe to The Manc newsletter HERE.
Featured Image — Javeno Mclean (via TikTok)