News
Comically tall road signs 'for giraffes' installed in Greater Manchester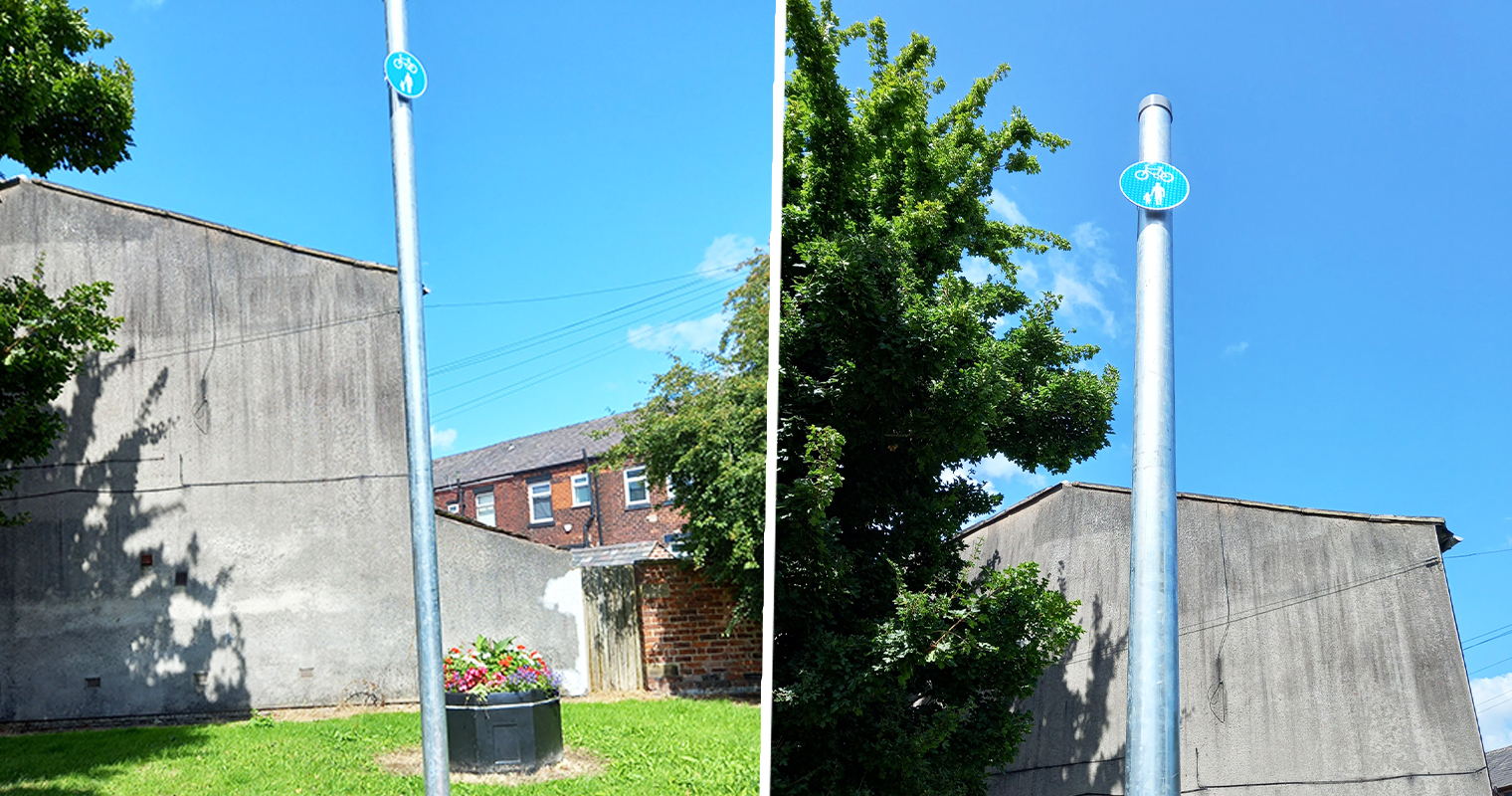 Some sky-high road signs that have been installed in Radcliffe have become the talk of the town this week.
The tiny blue circular pedestrian and cycling signs have been erected at the top of '12 foot plus' poles in the market town.
People have been questioning whether they are designed 'for giraffes or birds' and joked that they're ready for the 'great Radcliffe stilt race'.
In a hilarious BBC North West news segment that feels like an Alan Partridge skit, a local postman said, squinting up to the sky: "Wow, that's ridiculous.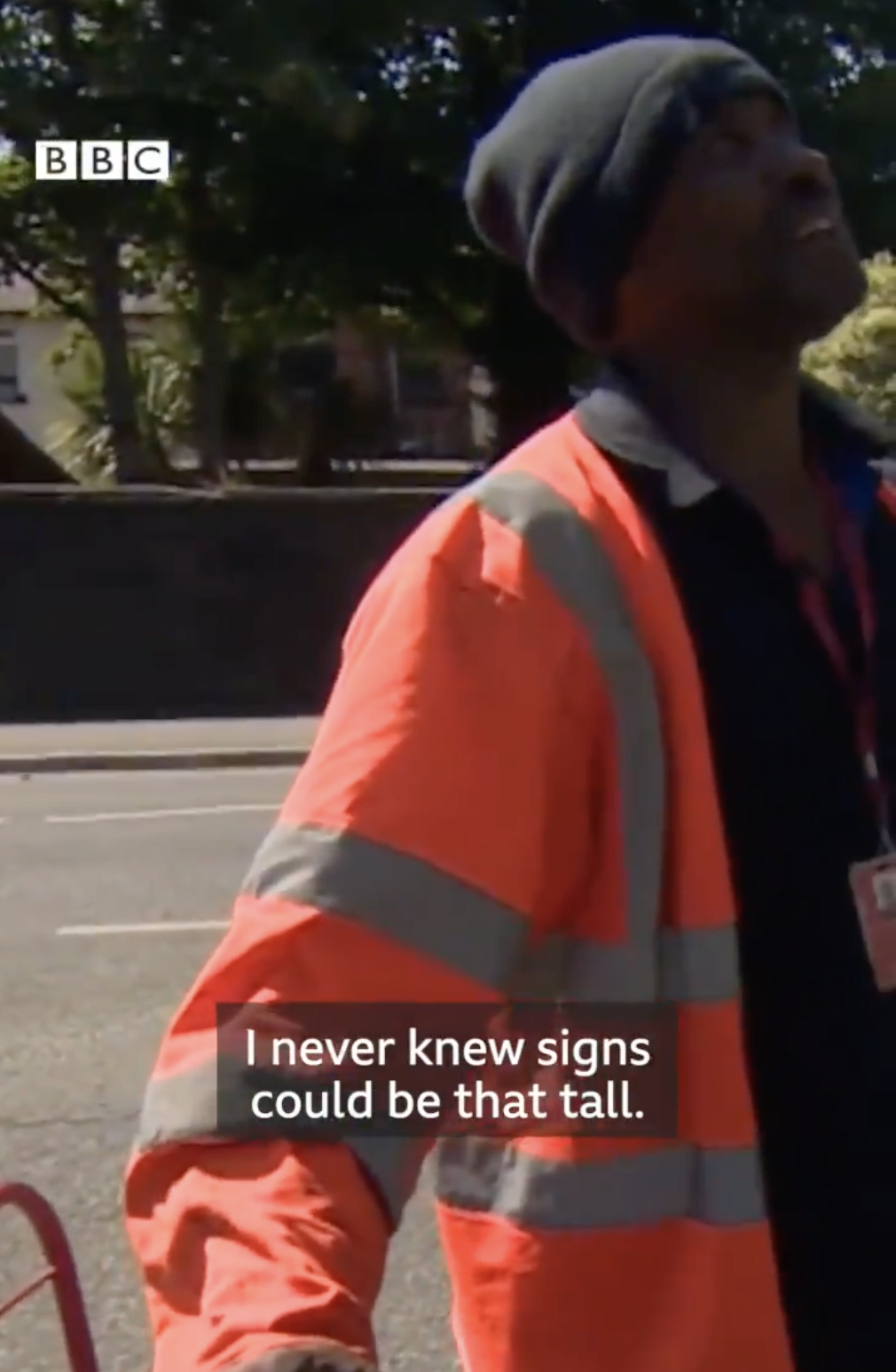 "First time in my life I've ever seen such tallness. I never knew signs could be that tall.
"Who's going to see that? Must be the birds."
Presenter Phil McCann (he of viral fuel shortage fame) then compared the signs to the height of the world's tallest man.
In a post on Facebook, Mike Bower asked: "Please could someone tell us, the council taxpayers of Radcliffe, why and how much these signs cost to erect at the end of Greenbank. 12 foot plus in height with a very small sign on the top. 6 poles in total, there must be a reason hence the question TIA."
In the comments, one person joked: "Maybe we have giraffes coming to town haha there ridiculous."
Another said: "Maybe so birds can see that pedestrians and cyclists use the path below and know not to sh1t there. The possibilities are endless."
Someone else wrote: "Could be so it's head height on your penny farthing."
A spokesperson for Bury Council said: "These signs are required as part of the new Toucan crossing, installed to inform users that the footway is shared use, i.e. for pedestrians and cyclists.
Read more: Man, 29, used Moonpig and Instagram to blackmail women out of more than £80,000
"The signs should be installed at a height of 2.3m, and we have instructed the contractors to adjust any pole that is higher.
"The size of the signs is in accordance with traffic sign regulations, but we have agreed to increase their size.
"We try to use existing lighting columns or poles where possible to accommodate signs, but this is not always possible due to their location."
Featured image: Facebook, Mike Bower / BBC North West Tonight