News
Council approves plans for 'reinvention' of Great Northern Warehouse
Plans will bring the building "back to vibrant life".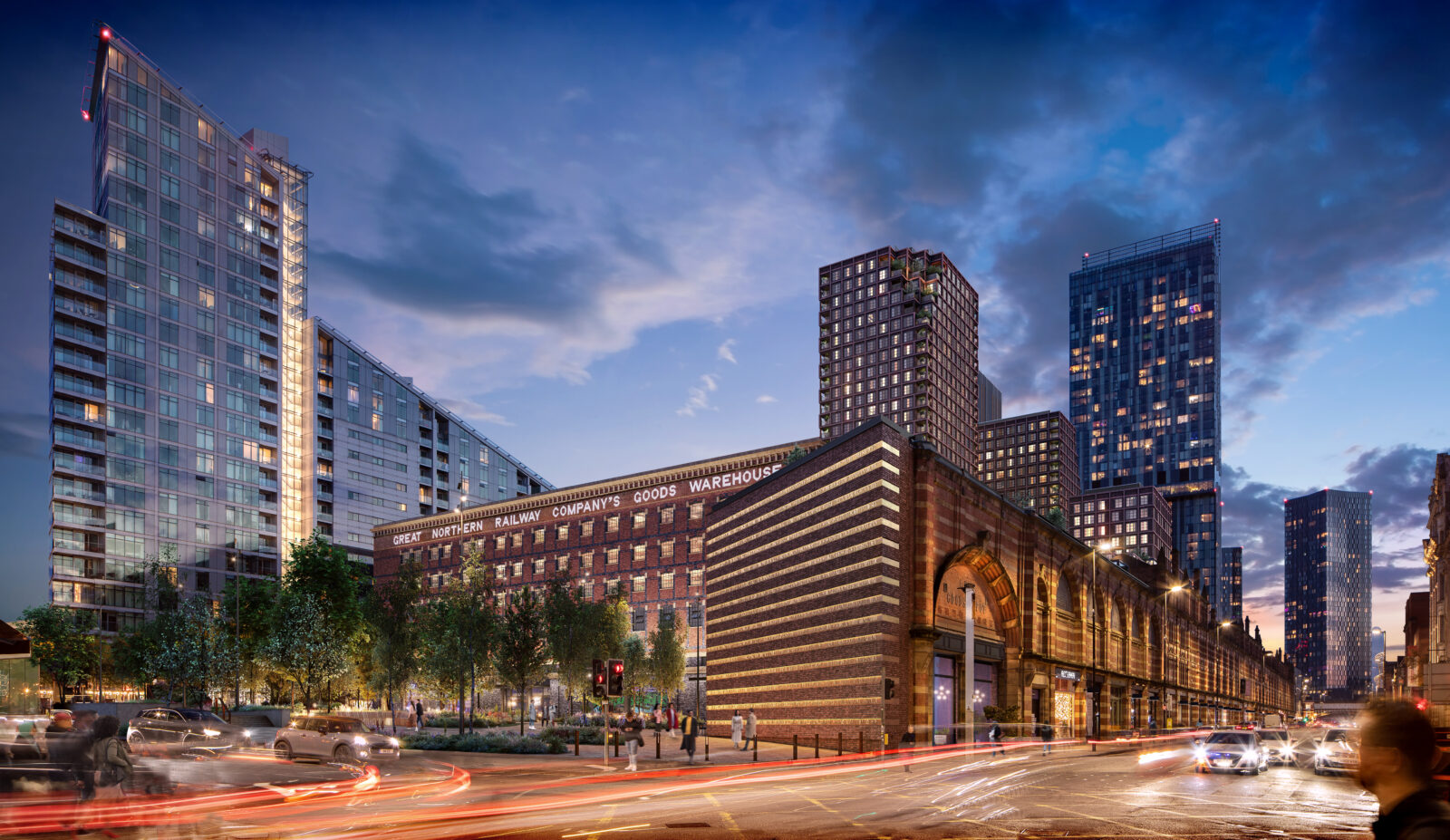 Exciting plans to redevelop the Great Northern site in Manchester have today been approved by Manchester City Council.
After the Council's Strategic Regeneration Framework (SRF) set out ambitions back in 2017 for the historic Grade II-listed leisure complex to be established as a "cultural, business and residential" destination for the future, developers have announced that plans to bring the building "back to vibrant life" have today been approved.
Owners Trilogy Real Estate and Peterson want to "make best use of the six-acre site".
Today's approved plans will see Great Northern's pedestrian connections to the rest of the city improved, by removing the "unsightly" 1990s additions of car park ramps and the 'leisure box' that houses the cinema, as well as adding medium-scale residential buildings at the south of the site.
A redesign of the public square in front of the Warehouse to create a green oasis for the city with spaces for "work, rest and play" has also been approved.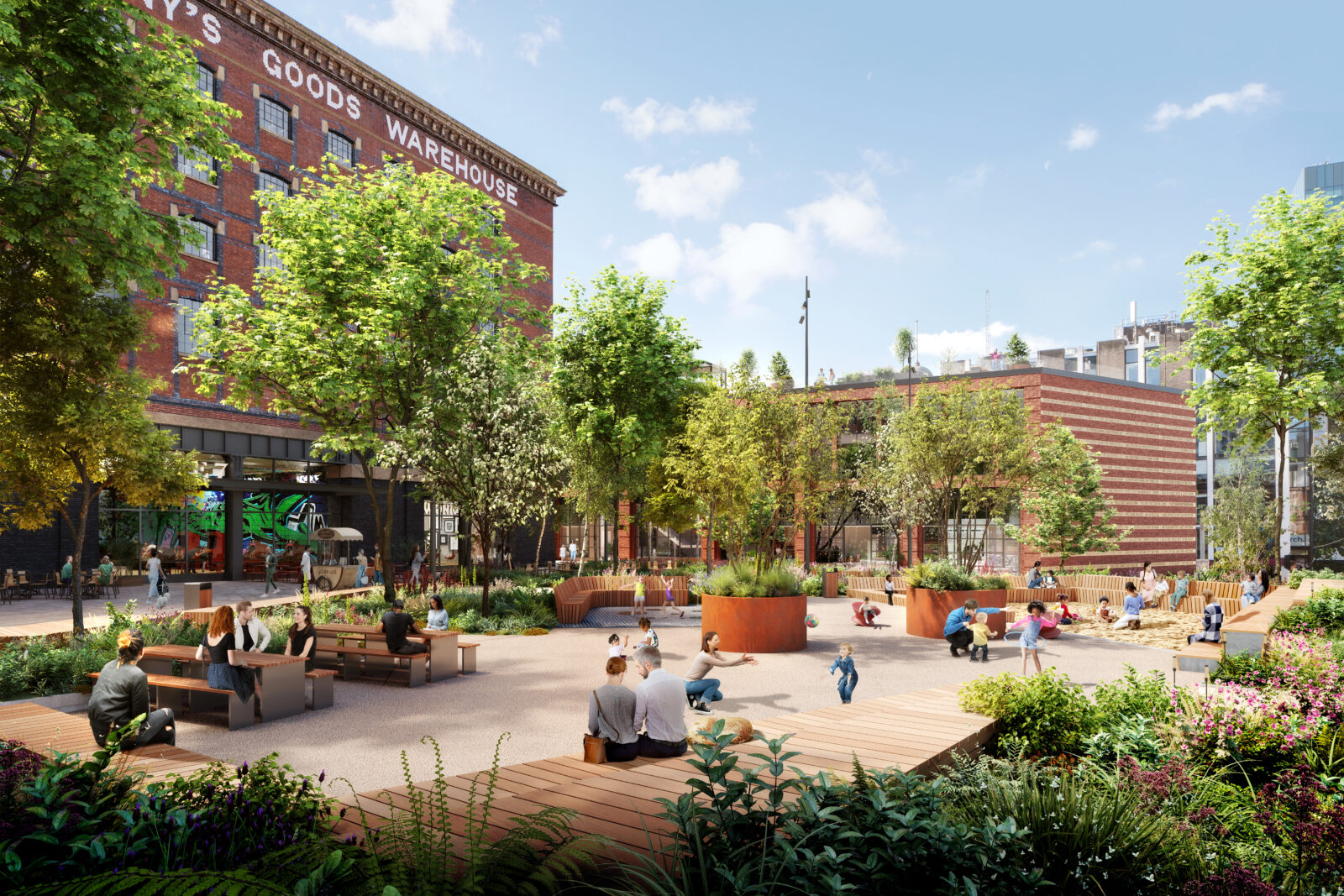 Upper floors are to be turned into high-quality office space that "respects and upgrades" the existing architecture and structure.
New pedestrian routes through the site will be opened to improve connectivity to the wider city centre and create more spaces for community activity and greenery
Retention, refurbishment, and access improvements to Deansgate Mews will also be made, with space for local independent businesses to flourish, on top of refurbishment and updates to the Deansgate Terrace, and more offices on the upper floors above retail and leisure.
That's not all either, as redevelopment plans also include 750 apartments across two taller buildings and a lower-scale podium building.
Each building will have shared amenity space, outside terraces, and access to green space.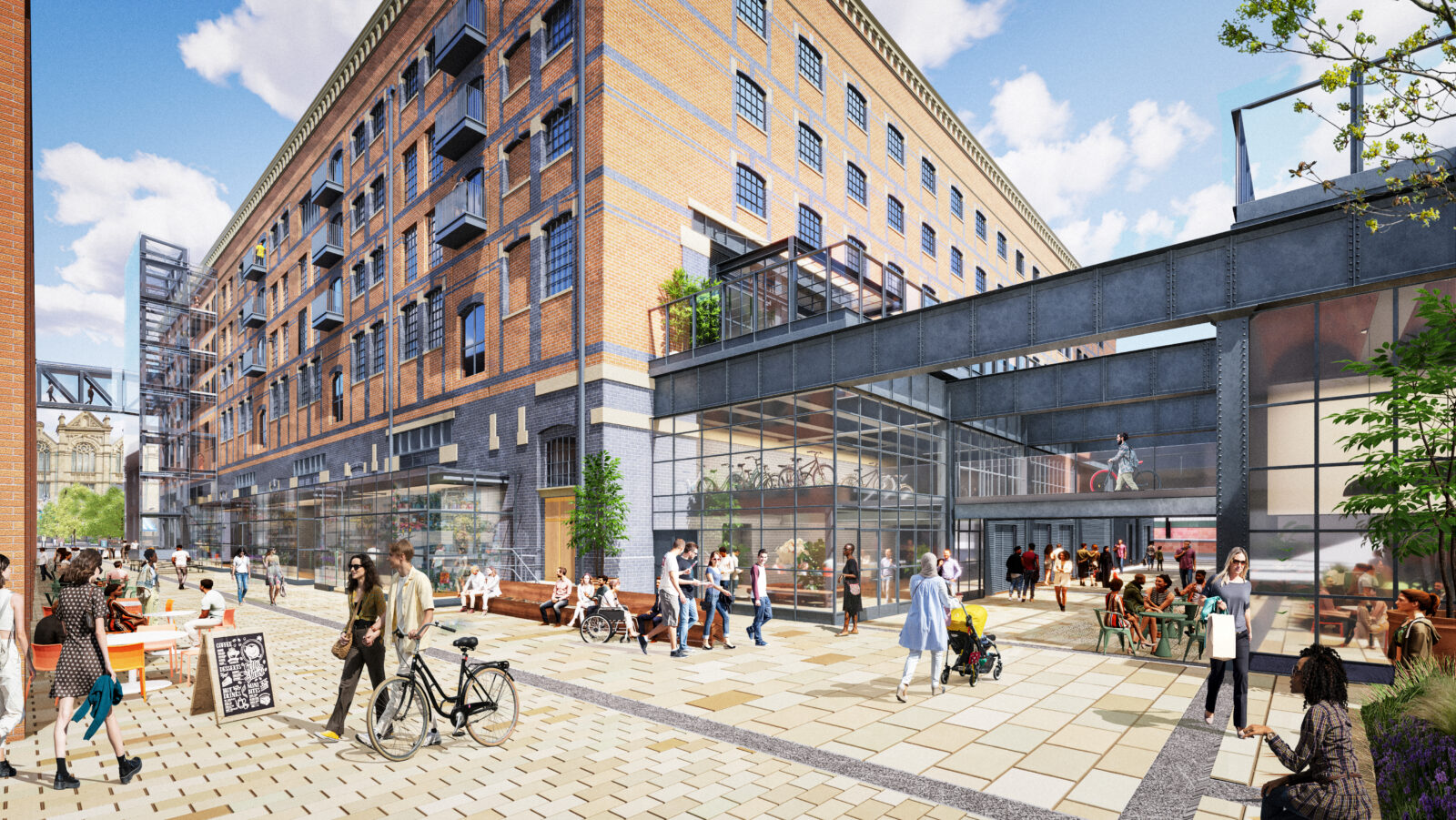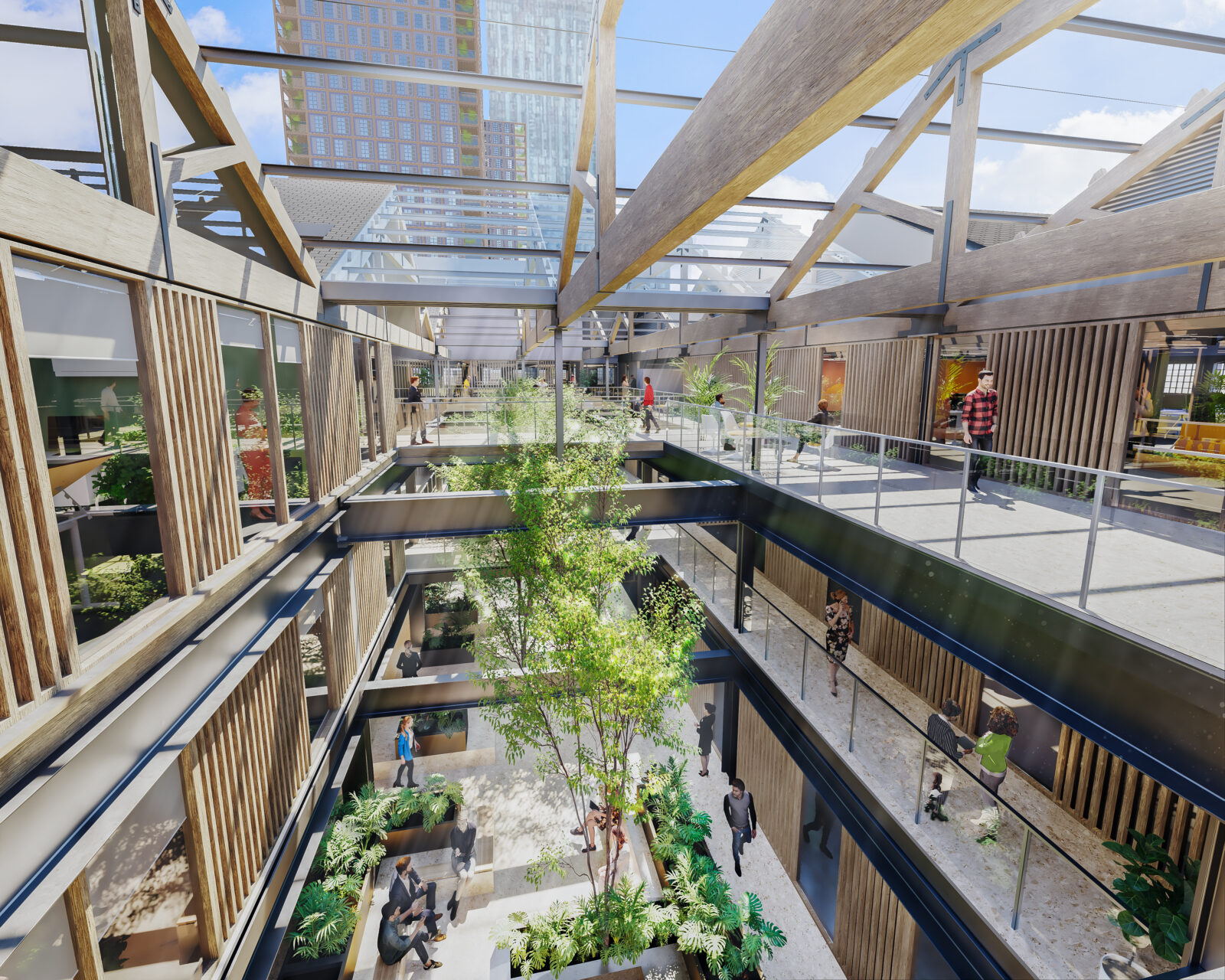 Speaking on the approval of redevelopment plans today, Robert Wolstenholme – Founder & CEO of Trilogy Real Estate – said: "A huge team has worked tirelessly and with huge passion for over eight years to listen, design, and refine to arrive at a proposed scheme we hope Manchester will proud of.
"There is much still to do and we will continue to work hard to bring to life what has been in our imaginations for so many years.
"We greatly look forward to continuing to build a community of the best of the north at the Great Northern."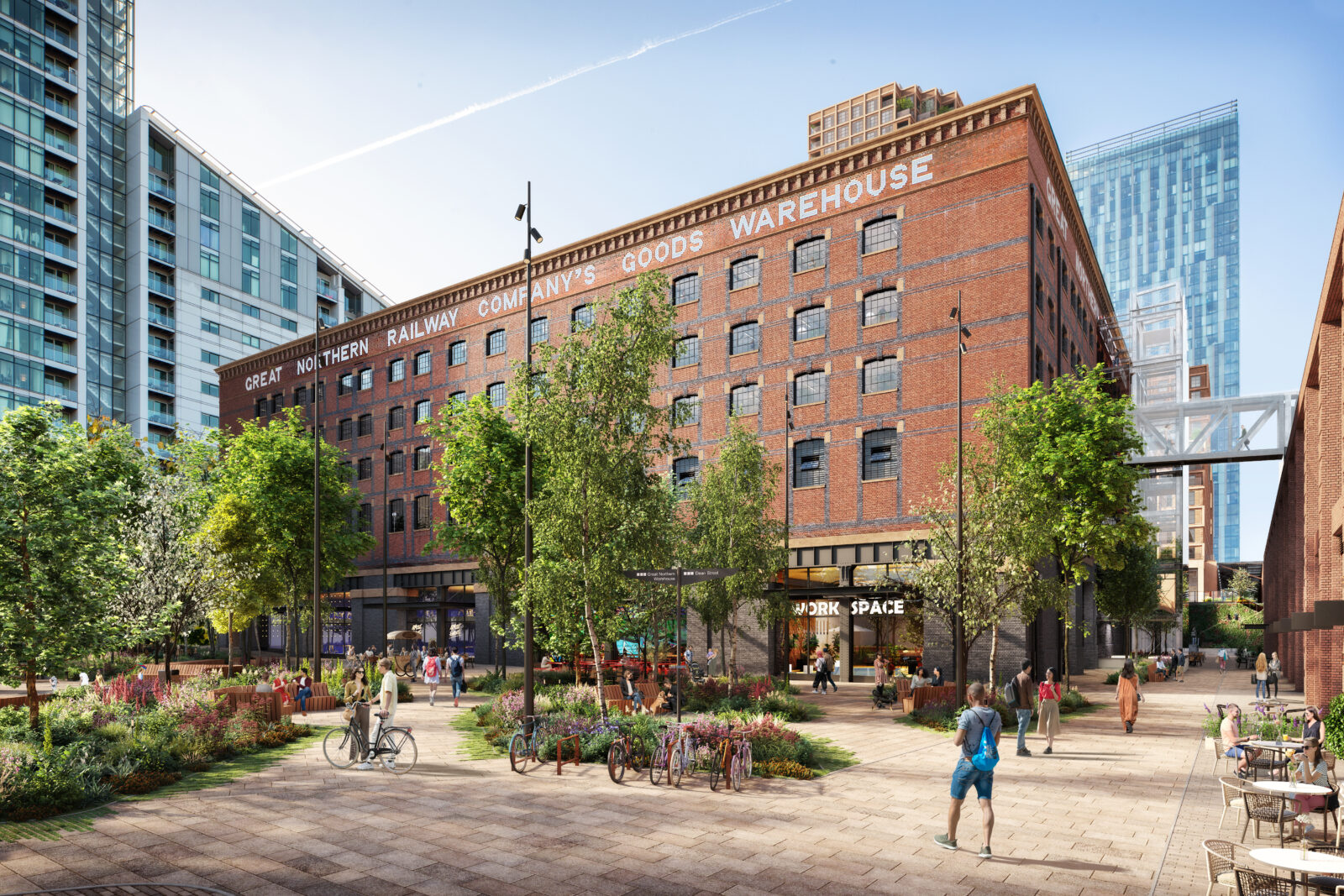 "We are delighted that the proposals for the Great Northern have been approved," added Nick Owen, partner at architects SimpsonHaugh.
"We now look forward to delivering on our vision for this important site, creating a thriving and sustainable mixed-use neighbourhood, celebrating the site's unique built heritage, and creating a place for everyone to enjoy."
Read more:
Work is expected to begin as early as 2024.
Featured Image – Trilogy Real Estate