News
Deliveroo has launched a 'Grub Crawl' on an Amsterdam-style pedal bike in Manchester
The free tour will take in four mega food spots in Manchester.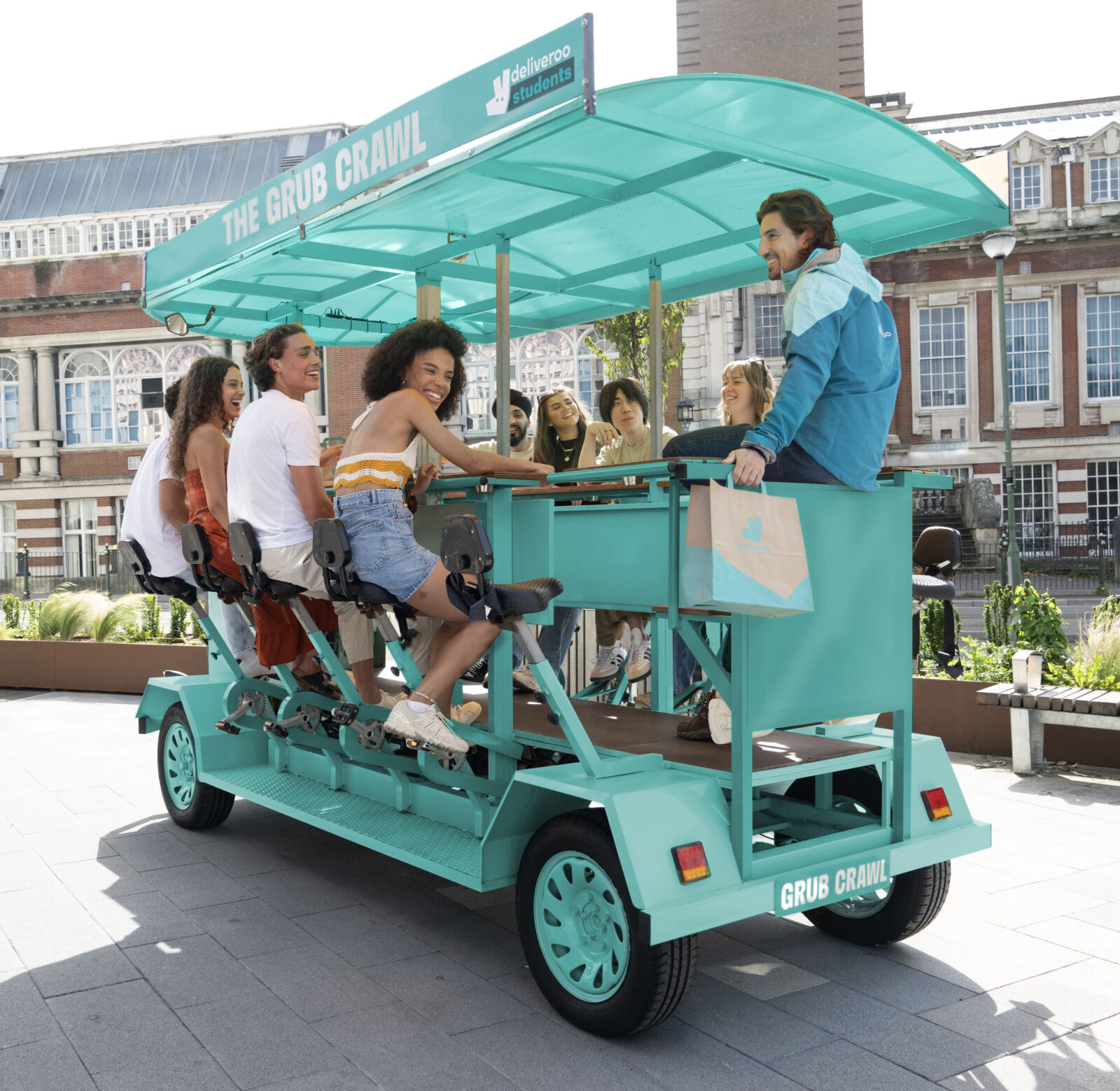 Deliveroo is hosting free food tours around UK cities in the coming weeks, where people can hop on board an Amsterdam-style pedal bike to tour their area's culinary scene.
The Grub Crawl has been created to help new students in Manchester, Leeds, Edinburgh and Bristol to make friends while grabbing a bite to eat.
Next week, students in Manchester will be able to climb into the saddle of a giant turquoise Deliveroo pedal bike.
Together they'll visit four of the city's hottest local food spots, handpicked by Deliveroo, including burger icons Almost Famous and dim sum legends Yum Cha.
It will also pop in to Bunsik, home of the cheese-pull-paradise Korean corn dogs, and Insomnia Cookies, which serves freshly-baked cookies until 3am.
Each Grub Crawl is headed up by experienced and local student reps.
The Grub Crawl has already visited Edinburgh and Leeds and will arrive in Manchester on 2 and 3 October.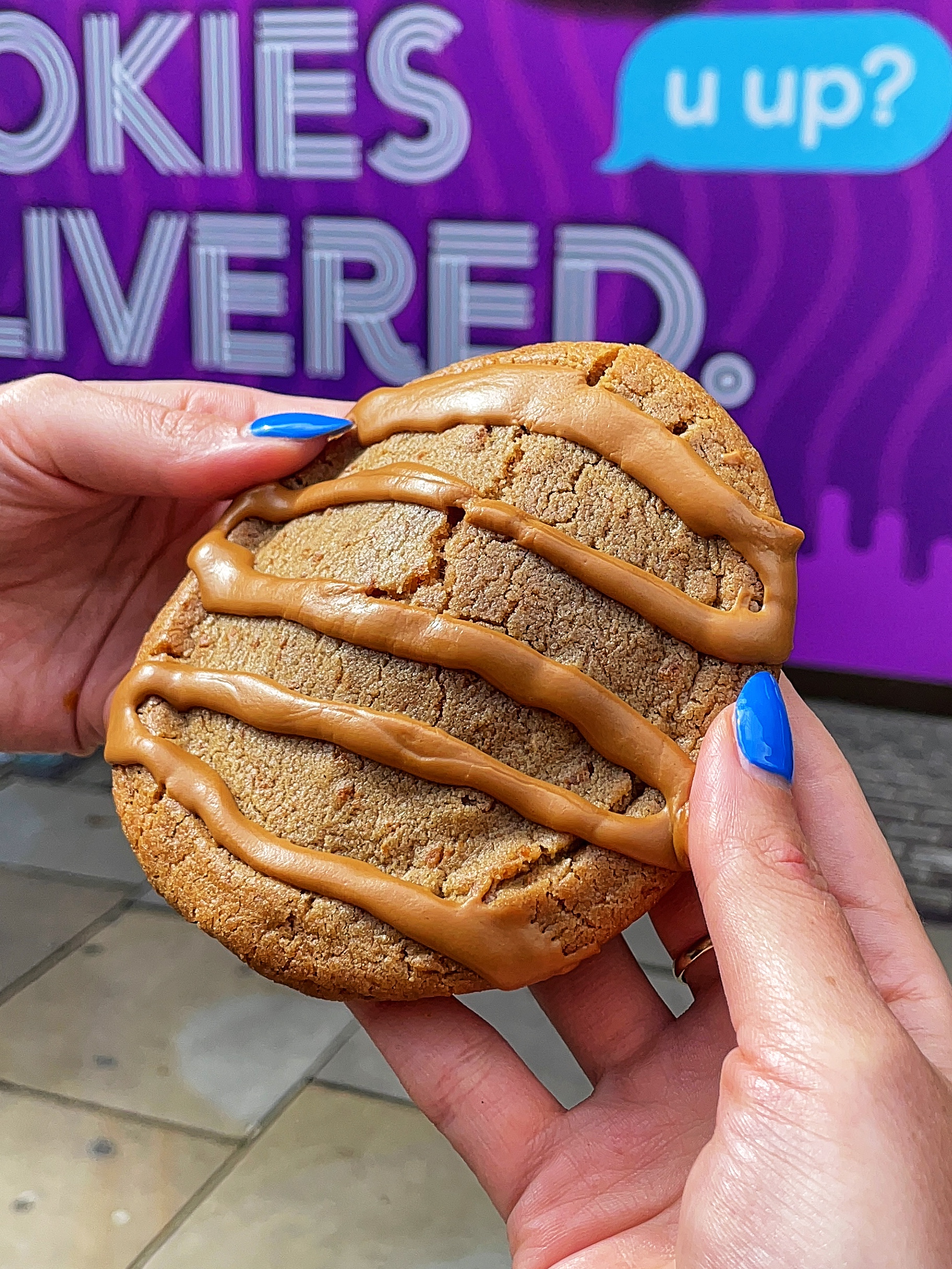 The delivery platform has come up with the stunt to celebrate the launch of Deliveroo Students, which gives students free delivery throughout the academic year.
Its research found that 9 out of 10 (90%) of first-year students said ordering food and eating together is a great way to connect with new people.
After joining clubs and societies (57%), exploring local restaurants and takeaways (55%) is one of the top activities freshers are most looking forward to, followed by attending the Freshers' Fair (55%) and discovering local nightlife (54%).
Aisha Jefferson, Global Head of Consumer Comms at Deliveroo said: "We're so excited to be launching our new student club, Deliveroo Students, and what better way to announce it than with the Grub Crawl.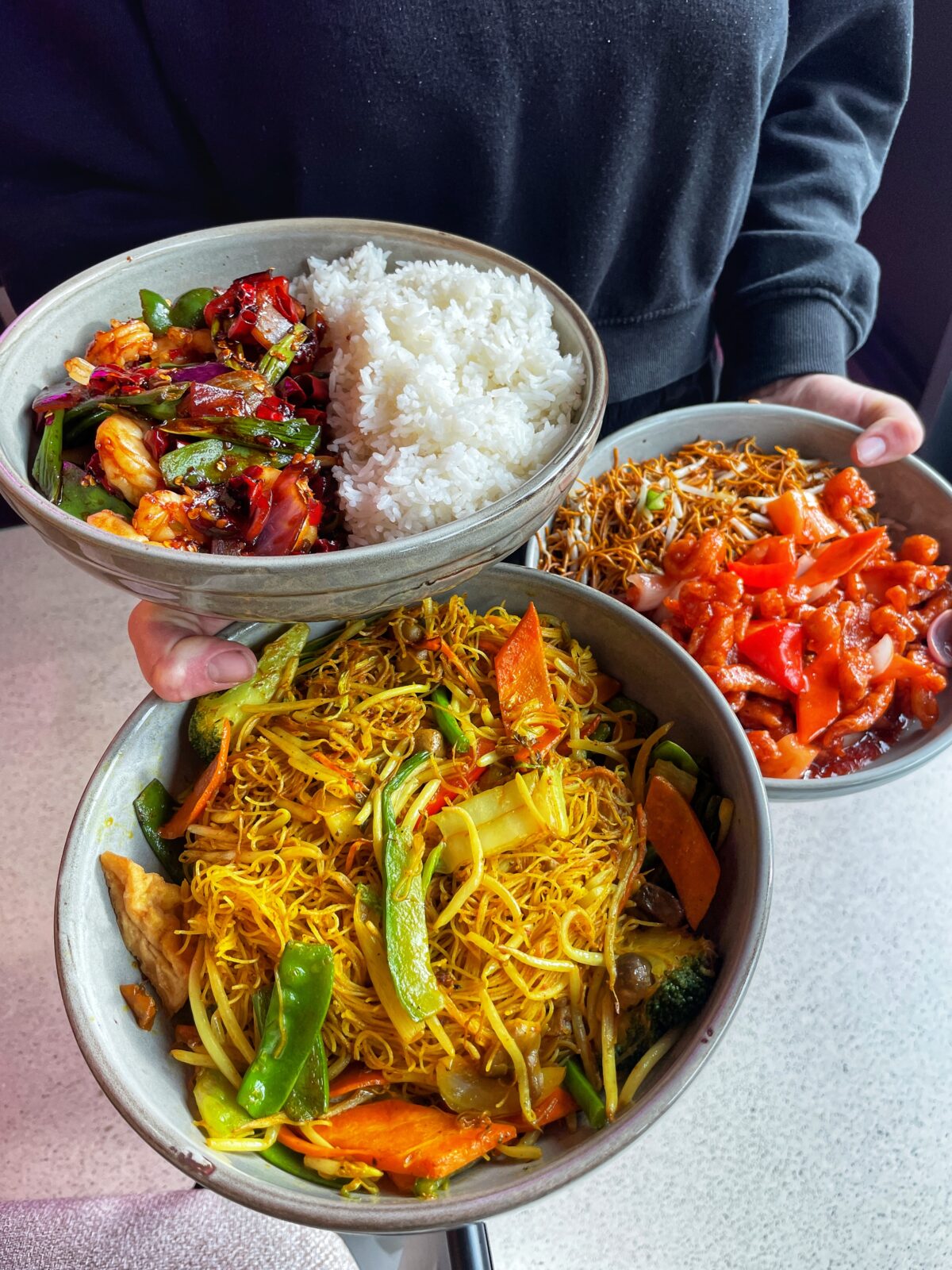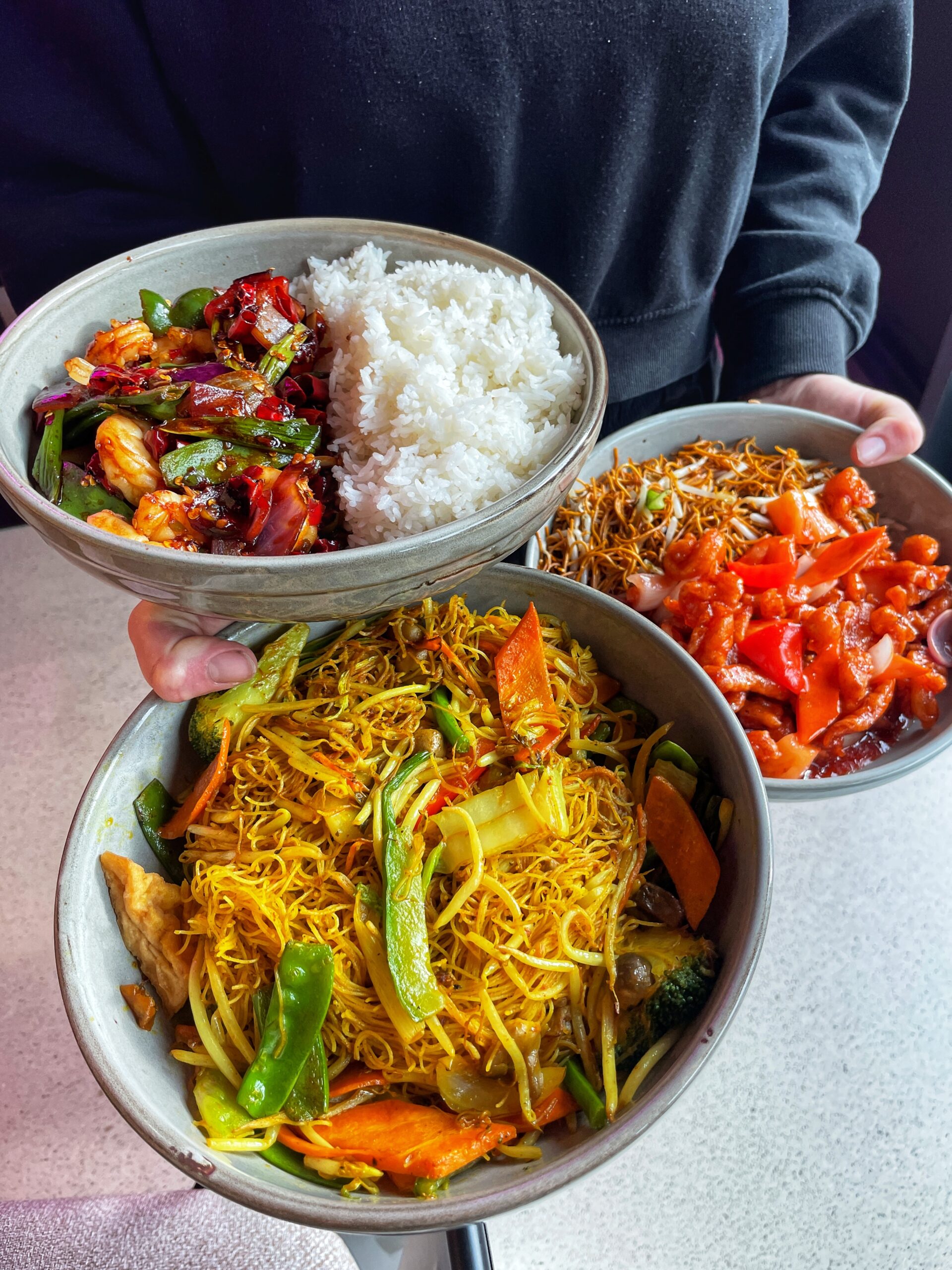 "It's designed to give students the ultimate free foodie tour and help freshers discover local restaurants and meet new mates at a really exciting but equally scary time, as many first-year students move to new cities, try to make new friends, and cook for themselves for the first time.
"Our research found eating is a key bonding experience for young people, with 88% of students feeling closer to their friends after sharing a meal together.
"We look forward to helping our Grub Crawlers discover new and delicious restaurants on their doorstep, and maybe make some new friends along the way!"
To bag a spot on the Deliveroo Students Grub Crawl, freshers need to sign up for Deliveroo Students where they can enjoy a host of benefits and tonnes more via deliveroostudents.co.uk.
Members of Deliveroo Students can simply enter for the chance to participate via deliveroostudents.co.uk/grubcrawl.
Read more
Featured image: Deliveroo