News
The Manchester 'Make-A-Wish' charity that's been taking sick kids on holiday for over 35 years
They've delivered a magical experience to hundreds of kids for more than three decades.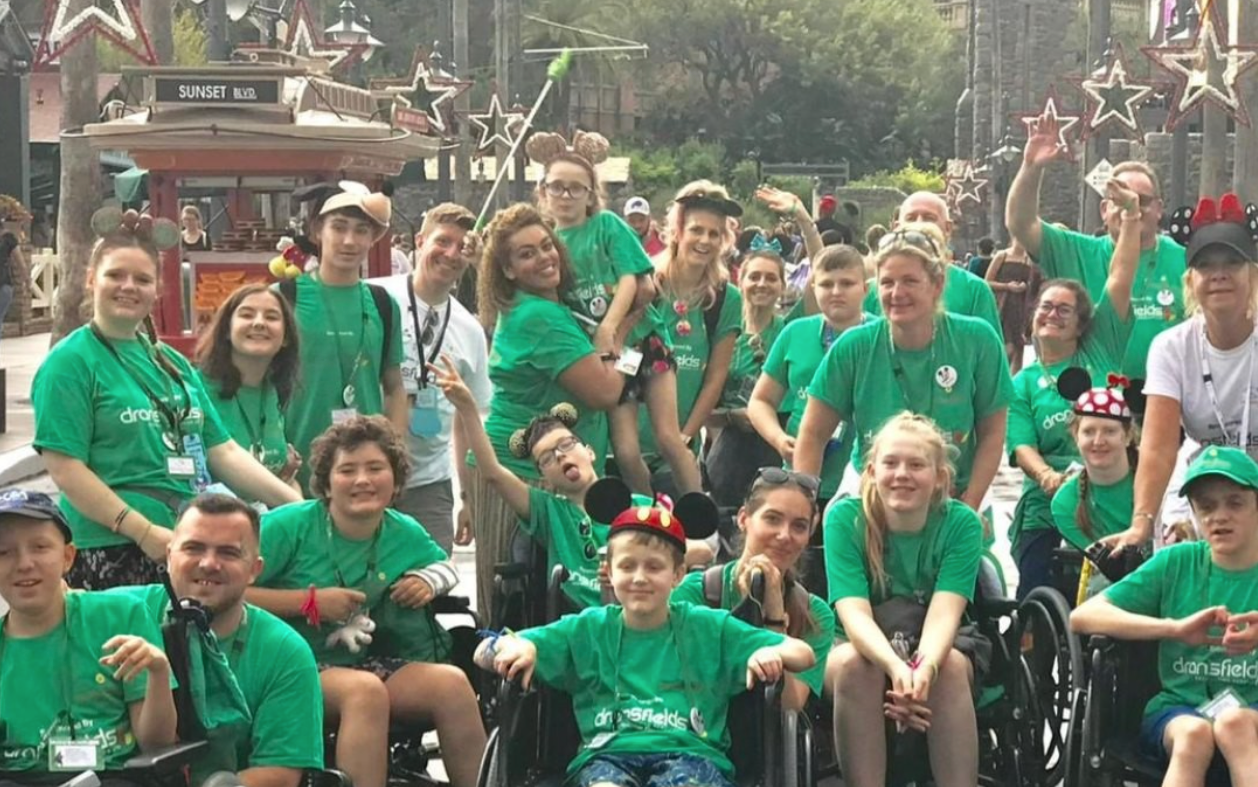 Manchester has always been a city that takes pride in its charitable spirit — we band together around here, especially in tough times — so when we came across the incredible work children's organisation Destination Florida have been doing for over three decades.
Created all the way back in 1988, Destination Florida is a children's charity, based out of Manchester, that has been taking children with medical problems on what they rightly call the "trip of a lifetime" for more than 35 years now.
Starting out as Destination Disney, the charity was created by Dr David Evans and Sister Alex Shaw, the idea was inspired by when a group of northern-based children were nominated to go on a trip to Florida through a London-based charity but were sadly left unselected.
As a result, the founders wanted to make sure they could provide the same incredible opportunity to those with life-threatening illnesses and conditions in the North, and so Destination Florida was born.
Similar to the Make-A-Wish Foundation, the charity organises a team of doctors, nurses, physiotherapists and non-medical volunteers to take over 70 children to Florida to enjoy the likes of Universal and Disney World and more, all while providing for their full medical needs.
Taking kids aged between 7-16 years old, whose medical conditions can vary from acute or chronic to life-limiting, the annual trip runs for seven weeks, with their dedicated parents and full-time carers also being rewarded a well-earned break whilst safe in the knowledge that they're in the best of hands.
Since they have fully qualified medical professionals with them, not to mention a hard-working team of fully vetted volunteers, Destination Florida are able to deliver all manner of therapies while over in the States.
In 2020, the Manchester charity was honoured with the prestigious Queen's Award for Voluntary Service and held two huge fundraisers, generating crucial funds both for the trips and the children's families.
Read more:
Starting out with a group of just 25 children more than 30 years ago, Destination Florida has gone on to provide this wonderful opportunity to hundreds of children who might have otherwise not had the chance.
Now fully back up and running after the uncertainty of the pandemic, this year's trip takes place from 8-15 September and you already know the destination.
If you would like to invite you to nominate any child that you feel may be appropriate for the trip, you can do so via the website, and the same goes for if you want to donate or volunteer.
It's a truly wonderful cause that we're proud to say comes from Manchester.
For all the latest news, events and goings on in Greater Manchester, subscribe to The Manc newsletter HERE.
Featured Image — Destination Florida