Sport
Ashton Town FC commit to becoming an Andy's Man Club mental health base
Football is a sport that regularly brings blokes together, but Ashton are trying to make sure it's a place they can talk too.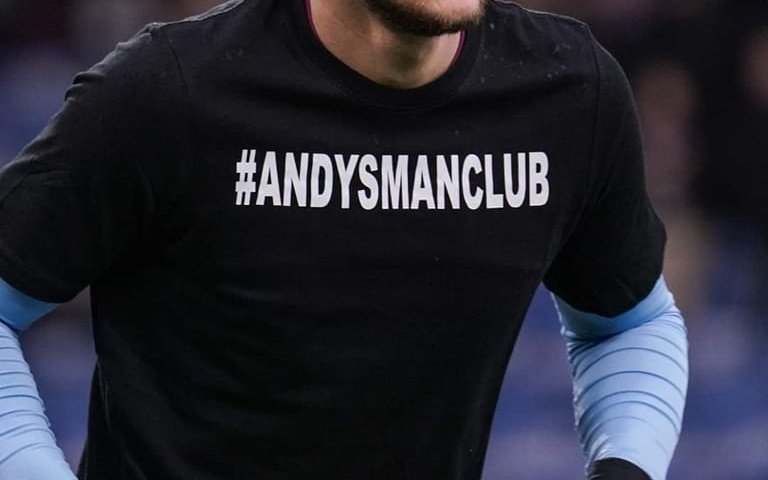 Local non-league side Ashton Town FC have announced that they are set to become a male support group for mental health and suicide prevention charity, Andy's Man Club, in the next few months.
The North West Counties team took to social media on Friday, 14 April, informing fans that they will soon become an Andy's Man Club base later this year, hoping to provide a vital outlet and support network for men struggling in Ashton and surrounding areas.
Sharing an image of Burnley's Josh Brownhill donning the charity's name on his shirt — the Lancashire club being one of several throughout the English football pyramid that have teamed up with them over recent years — Ashton Town said they hope to be "showing the same message" by next season.
As they note in the initial statement, "this is a process that needs carefully setting up" in order to become a "safe and caring place for all attending", with the goal of holding their first meeting by this September.
Once everything is set up and ready to go, Ashton's hebs Group Stadium and wider facilities will become the 10th base established through the organisation in the Greater Manchester area, with the charity have spread throughout the UK since its inception in 2016.
For anyone unaware of Andy's Man Club until now, it essentially started out in Halifax when a group of nine blokes suffering with their mental health decided to meet up and discuss their issues in hopes of looking after each other.
Named after Andrew Roberts, who sadly took his own life aged just 23 in 2016, Andy's family had no idea he was suffering to such an extent, so they started looking into male mental health and learned that suicide is the biggest killer of men under 50 and have been working to help break the stigma ever since.
Fast forward six years and the organisation now has mental health bases at almost 100 locations across three British counties, supporting more than 2000 men over 18 every week thanks to an army of over 500 facilitators and volunteers.
Read more:
Andy's Man Club is all about allowing men to speak openly about their mental health in a judgment-free, non-clinical environment from bases within their local community. Better still, the groups are completely volunteer-led, with the vast majority of facilitators having first come through the door as service users.
With a service used on a weekly basis by almost 2000 men, and an army of 500+ facilitators, the movement is always continuing to grow on a week-by-week basis.
It doesn't matter if you're a Manc or not, we all need to look after each other. You can find your nearest Andy's Man Club mental health base HERE.
For all the latest news, events and goings on in Greater Manchester, subscribe to The Manc newsletter HERE.
Featured Image — Ashton Town FC/Burnley FC/Andy's Man Club