News
Elnecot's 'Anglo-Saxon' pizza brand Dokes opens new Prestwich restaurant
Celebrating the best of British ingredients, Dokes is moving from its city-centre home to a new site in Prestwich.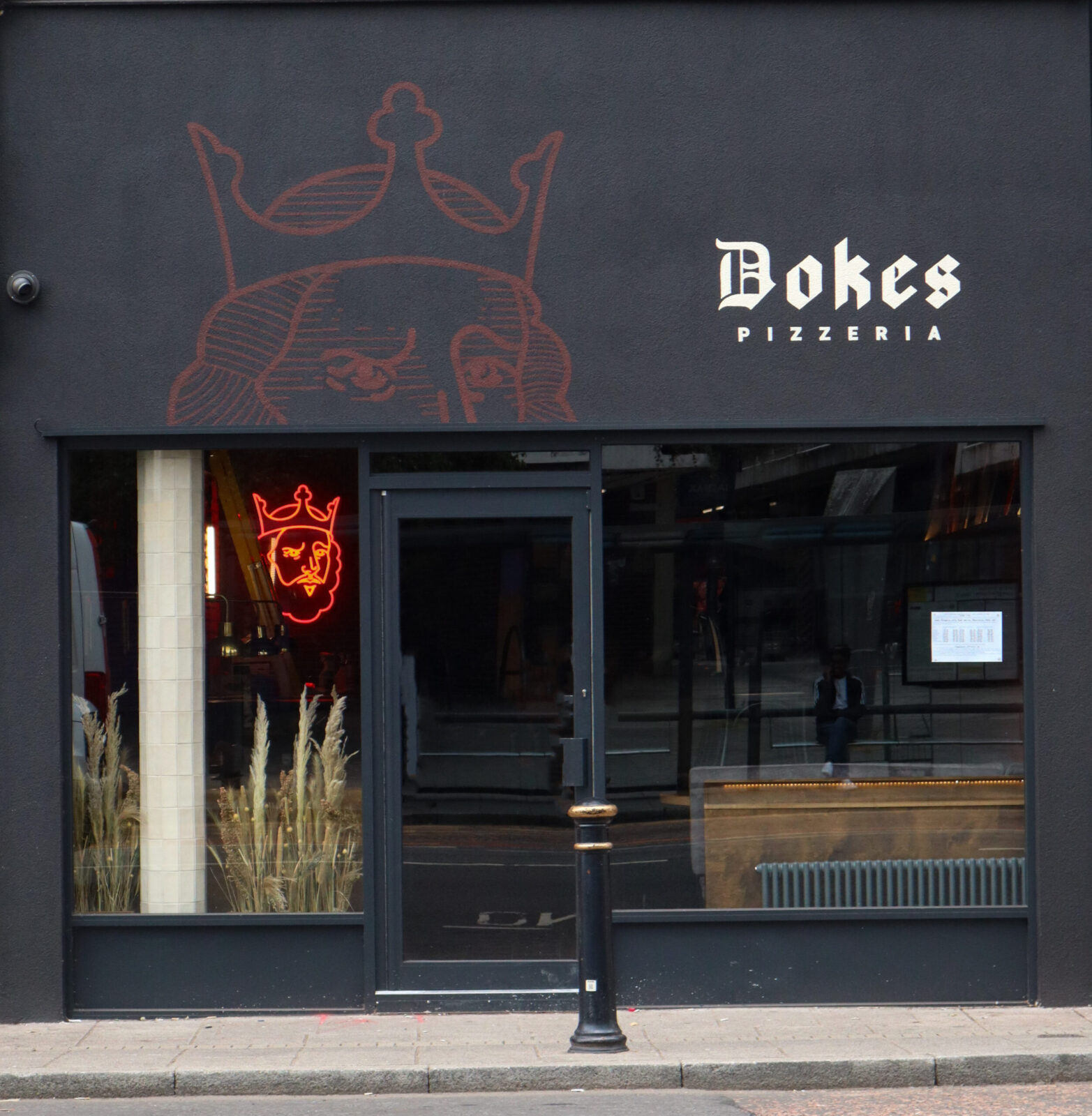 Prestwich is set to get a new 'Anglo-Saxon' style pizzeria on Bury New Road this month.
Brought to the north Manchester suburb by the same team behind popular Ancoats restaurant Elnecot, the new pizzeria Dokes will open its doors in Prestwich early next week.
After originally opening in the Society food hall on Barbirolli Square in May 2021, Dokes will now move over to Prestwich -reinventing its city centre micro diner under a new banner altogether.
At Dokes, chefs will continue to put British produce front and center – drawing on extensive research conducted over the last five years at their sister restaurant, Elnecot.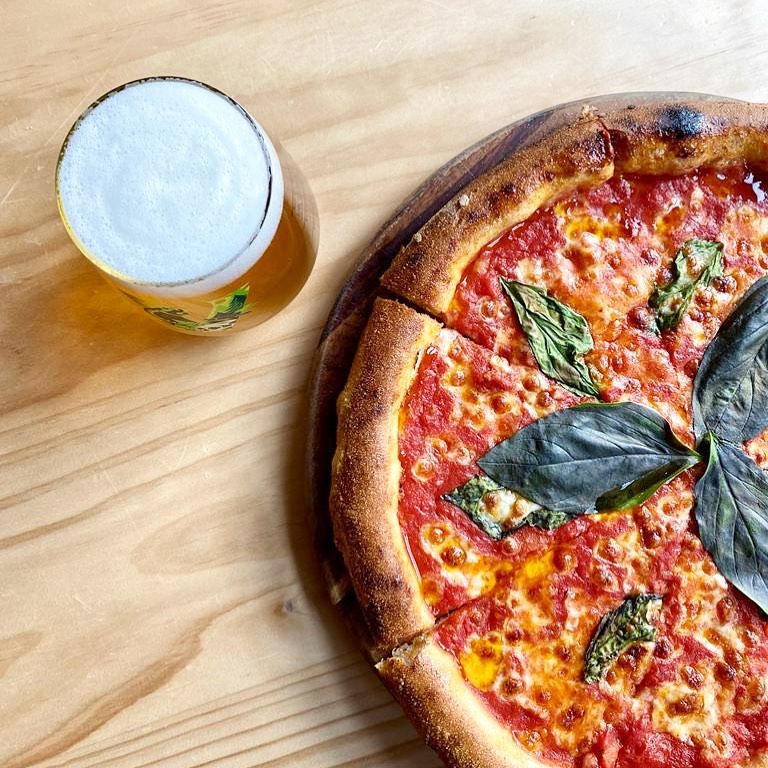 Chef-Patron Michael Clay has built up relationships with a long list of incredible producers across Britain, so the people of Prestwich can expect to eat cheeses from every corner of the country, alongside salamis and nduja from Curing Rebels in Brighton; creamy British burrata from the home counties and exquisite truffles from Wiltshire.
The restaurant will also be working with the organic Cinderwood Market Garden in Cheshire, beloved by many of Manchester's best restaurants, using an ever-changing list of beautiful and locally-grown fruit and vegetables on Dokes' seasonally-evolving menu.
Pizza dough, meanwhile, is made using extra virgin rapeseed oil from Yorkshire and a blend of flours, using British heritage grains from Gilchesters organic farm in Northumberland, as well as Shipton Mill in Gloucestershire.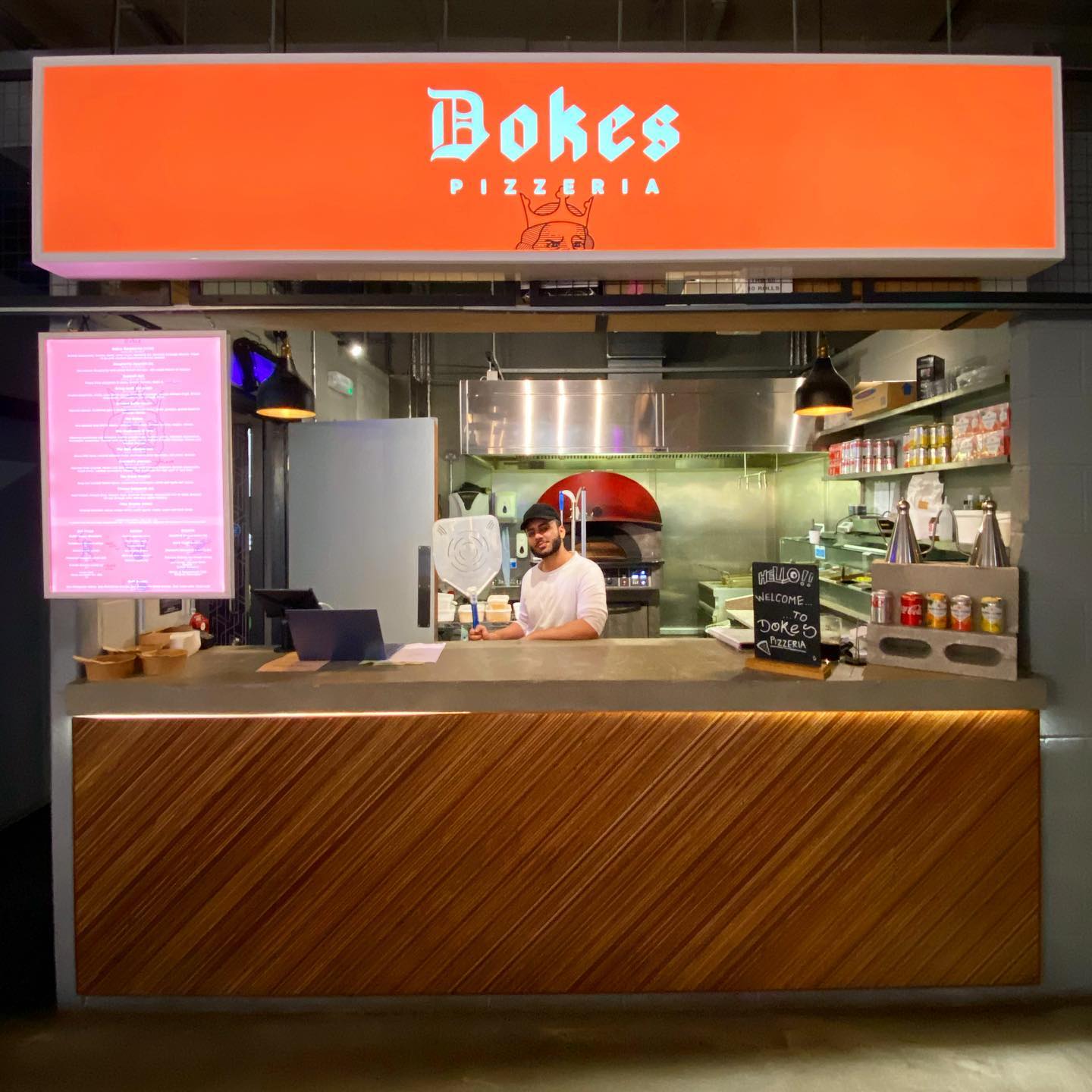 Beyond pizzas, the menu will also feature seasonal salads and pasta (supplied by the wonderful Yorkshire Pasta Company) alongside other regularly-changing small plates. Brunch will also be served on the weekend.
Speaking on the new opening, Michael Clay, Chef-Patron of Dokes Pizzeria, said, "We are really looking forward to opening in Prestwich; it really felt like the perfect location and in the short time I've spent there, it seems to have a real community feel and strong spirit.
"We hope that we can provide a welcoming atmosphere for everyone while serving up delicious pizzas on Bury New Road."
The new 40-cover Prestwich site offers a mixture of booth and table seating, with an open-plan kitchen allowing diners to look in and watch as Doke's pizzaiolos fire up the ovens.
Read more: A new £93m 18-storey tower with a rooftop pool is planned for Manchester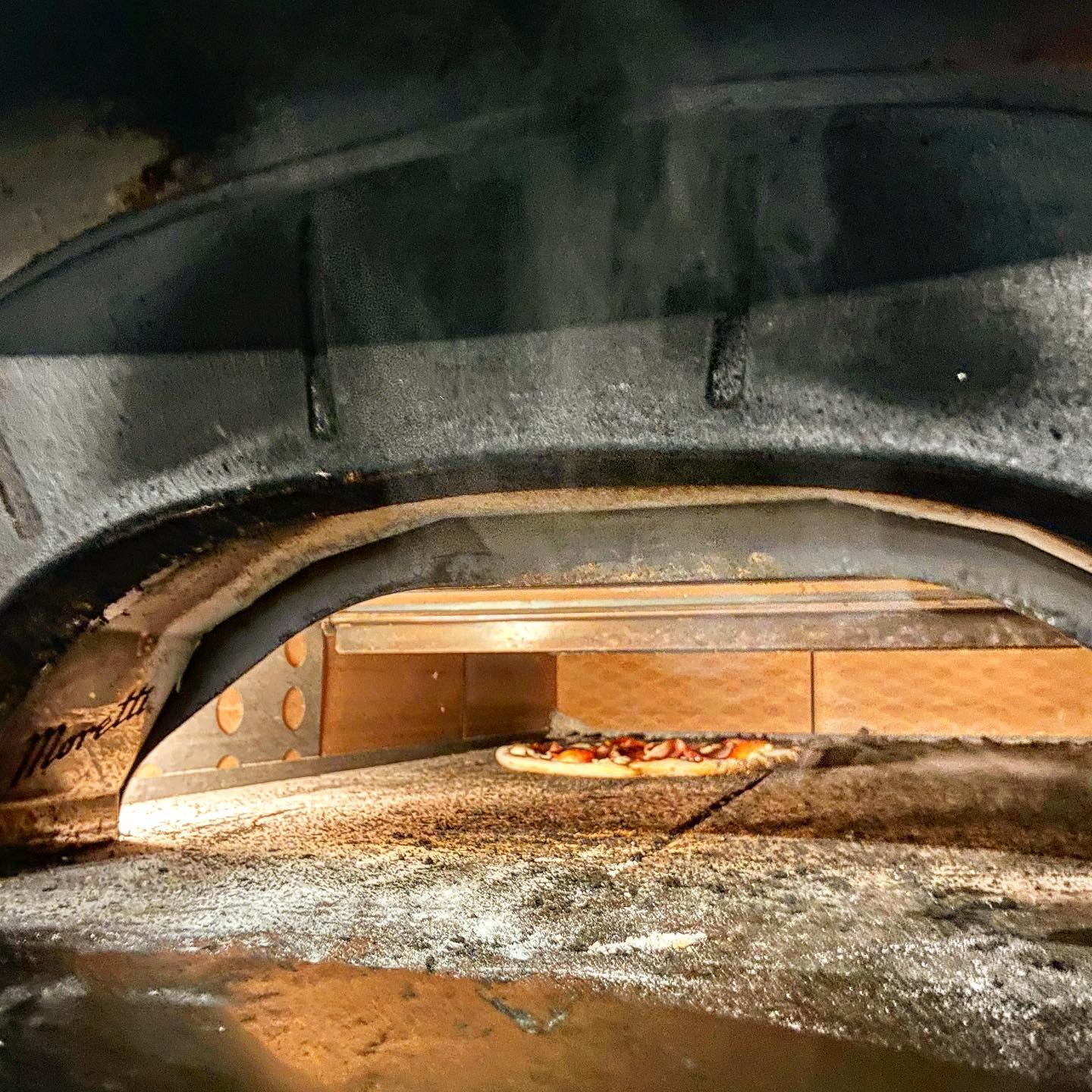 It's not been plain sailing with the build of Dokes pizzeria in Prestwich and the team are opening quite a lot later than they originally intended.
Co-owner, Wesley Downham said, "We took the lease on for the unit just before Covid struck so, finally, two years later it will be very exciting to get the doors open. We have worked with the excellent Phaus interior architects to design the restaurant and we think it is a great looking space for the people of Prestwich to come to.
"Prestwich is a particularly exciting area at the minute, it has some great operators investing in the town and it's being talked about in the national press as being one of the best places to live in the country. We can't wait to get started and add to an already vibrant community."
Read more: Massive queues form for opening day of Manchester's d*ck waffle cafe
Dokes Pizzeria in Prestwich will open on 449A Bury New Road for lunch and dinner from 12pm until 10pm from Wednesday to Friday, then 10am until 10pm on Saturday and Sunday.
Whilst walk-ins are always welcome, for those who want to book the diary for reservations will be open from Friday 15 July, 2022.