News
Elon Musk plans to make people pay for Twitter — and we're definitely not calling it X now
Someone get Elon a new toy, he's doing our heads in.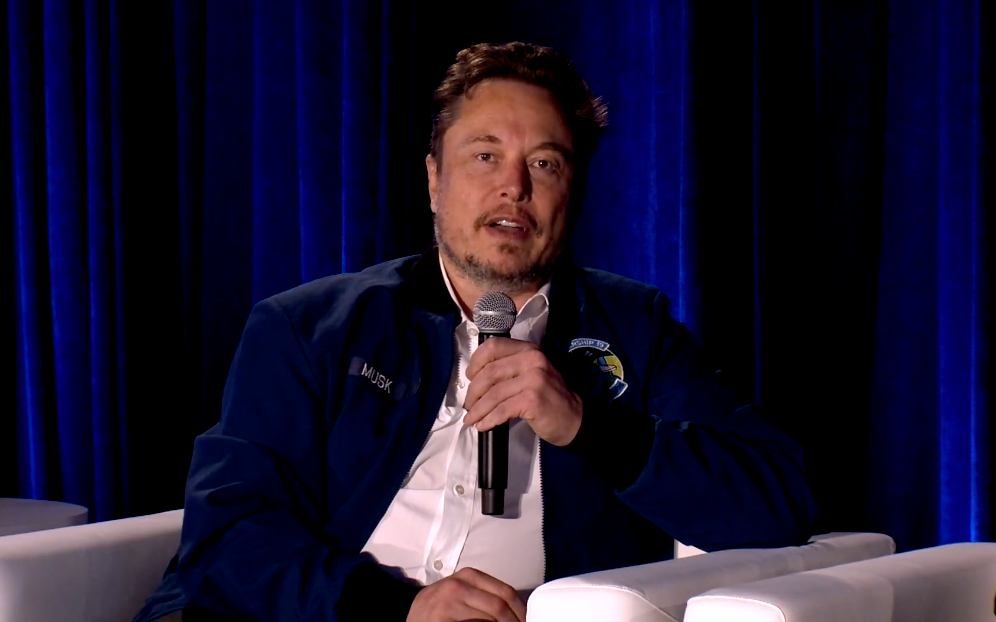 Billionaire Elon Musk has reportedly revealed plans to make people pay to use Twitter in the near future during a discussion around technology and artificial intelligence.
Speaking in a roundtable discussion with Israeli Prime Minister, Benjamin Netanyahu, as well as physicist Max Tegmark and the president and co-founder of OpenAI, Greg Brockman, the group got on to the subject of Musk's current pet project: X, formerly known as Twitter.
The Space X and Tesla boss has been the owner of the social media platform since October 2022 and, as well as changing its name, has already made a number of tweaks, including limiting the number of tweets an account can view, to purging verified accounts and introducing a premium subscription model.
However, it now seems that charging people to 'make the most of the site' through the optional upgraded tier (initially named 'Twitter Blue') is set to go even further as during the roundtable, Musk said that the company is moving towards having everyone make "a small monthly payment" to use X.
Here's @CaseyNewton in November on some of those internal discussions https://t.co/hkObIC2MnK

— Dave Lee (@DaveLeeBBG) September 18, 2023
In fact, as the above article would suggest, it appears that the South African business magnate has long had designs on moving towards a full paywall model, explaining his primary reason in response to a question about AI and bots on Monday, 18 September.
"We're actually going to come out with lower tier pricing", said Musk. "We want it to be just a small amount of money. In my view, this is actually the only defence against vast armies of bots.
"The single most important reason that we're moving to having a small monthly payment for the use of the X system is that it's the only way I can think of to combat vast armies of bots."
While it is true that Twitter/X is flooded with bots, it goes without saying that the reaction online hasn't exactly been positive, with many remarking, "This app will die" if people have to pay; "RIP Twitter X or whatever he wants to call it" and countless other versions of the same, very simple answer: no.
I'm not going to pay for Twitter because I'm the fucking product, not the customer. Get it straight, you apartheid a-hole. pic.twitter.com/ty8Yf7fCAt

— Saint Brian The Godless (@AWorldOutOfMind) September 18, 2023
Read more:
Expanding on his justification, Muks said this approach will combat AI accounts "because a bot costs a fraction of a penny, or a tenth of a penny, but if somebody even has to pay a few dollars or something, some minor amount, the effective cost of bots is very high, and then you also have to get a new payment method every time you have a new bot."
Nevertheless, given the fact that there are currently around 640,000 X Premium subscribers — according to the most recent figures, anyway — out of an estimated 528.3 million monthly users, we're going to guess you'll find the majority aren't willing to pay for what was once a free and fundamentally uncomplicated service.
Would you ever be willing to pay for X (Twitter), or is this just yet another example of Elon Musk making this app way more complicated than it needs to be?
You can watch the full roundtable discussion below:
Enjoyed today's AI Safety discussion with @elonmusk, @netanyahu, & @tegmark! https://t.co/WybVimSgqo pic.twitter.com/x5oBhSnsrI

— Greg Brockman (@gdb) September 19, 2023
For all the latest news, events and goings on in Greater Manchester, subscribe to The Manc newsletter HERE.
Featured Image — Elon Musk (via X)