News
Old footage of Salford slums being cleared and redeveloped in the 1960s enhanced with AI
An incredible glimpse into what life in our very own Salford used to be like and how landscape evolved around it — all in HD.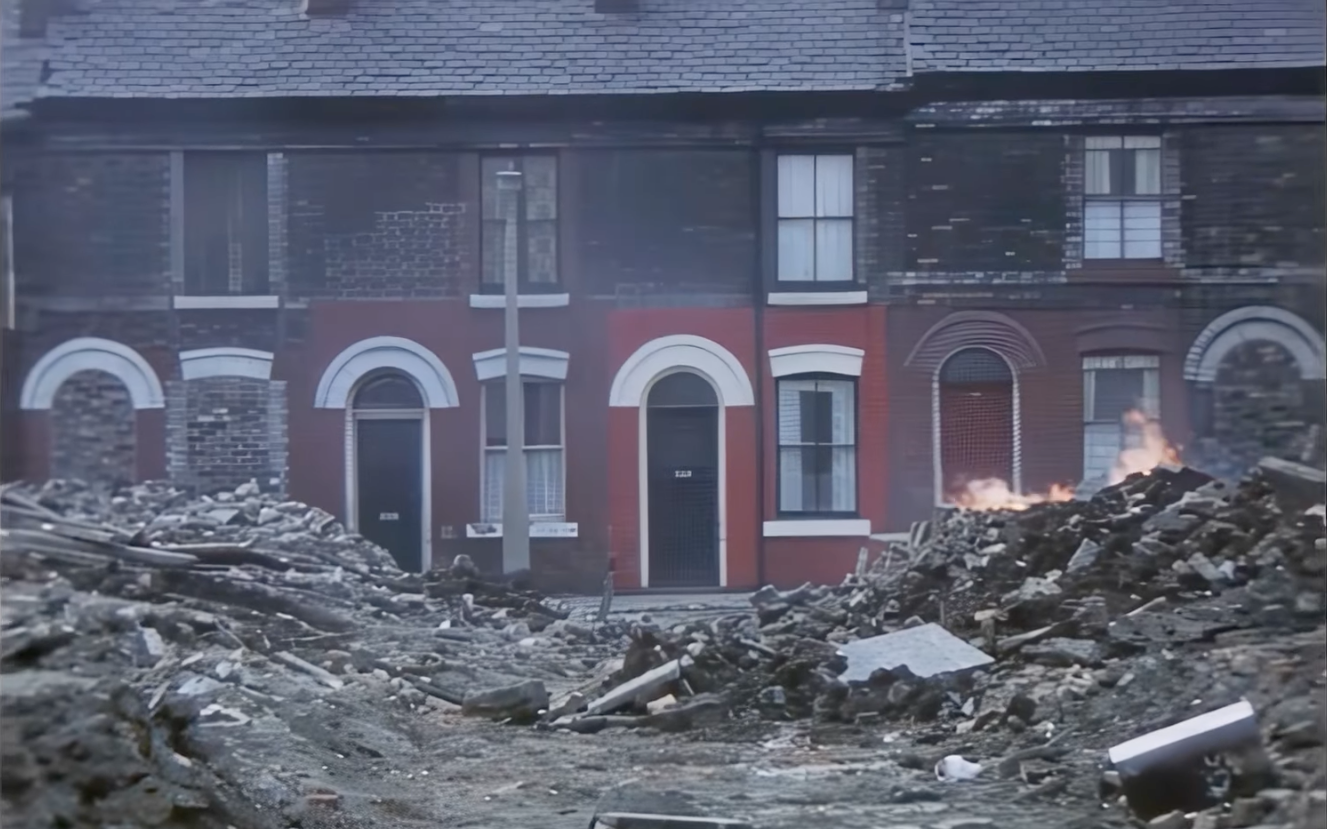 For most people, Manc or otherwise, the so-called 'Salford slums' and their demolition might be part of our region's heritage they know very little about, but thankfully the internet gives us a chance to look back in history.
We often find ourselves wandering down random rabbit holes when scrolling through social media late at night and a couple of weeks back we stumbled across this YouTube channel called 'Living History AI Enhanced', which does pretty much exactly what it says on the tin.
The channel digitally enhances old archive footage throughout British history and, in this case, dug up and brushed off some old footage of the Salford streets and homes being bulldozed in the 1960s and early 70s as the city began to transform in line with the changing landscape of Manchester around it.
Here's a little glimpse at what it looked like when the nationwide urban clearance or 'renewal' arrived in our region, one of the biggest of its kind anywhere in Europe at the time.
Read more:
As you can see, many of the now iconic-looking, tightly-packed terraces and congested streets throughout the borough were subject to the clearance and while many were falling apart, squalid and deemed as 'unlivable', it led many to be rehoused, bought out or sadly just displaced.
Although the renewal project was in many ways a very necessary one across the UK to try and raise the standards of living across the country — you only need to look at a few photos of how places like Salford looked — entire lives were still being lived there and Mancs, as per, were just getting on with it.
Families who had lived on the same road for generations were suddenly left without a place to live and in limbo as they waited to find a new home and it was a period of great uncertainty for many throughout Greater Manchester.
Even the Salford of today is ever-changing and cranes regularly litter the skyline as more buildings and skyscrapers are slowly erected, but this video goes to show just how much of an overhaul and cultural change it has already seen. We'll never get tired of seeing Manchester before and after.
Featured Image — Living History AI Enhanced (via YouTube)