News
Everything we know as Manchester Airport T2 reopens after evacuation due to reports of 'suspicious package'
All flights and passengers were moved over to Terminal 1 amid seven hours of disruption as the package was assessed.
Manchester Airport's Terminal 2 has officially reopened to passengers after seven hours of disruption yesterday.
Staff and passengers were evacuated from the newly-opened terminal yesterday afternoon at around 3:20pm after there was reports of a 'suspicious package', and police then promptly closed roads and cordoned off the area, while flights and passengers were moved over to Terminal 1 as the package was assessed.
Several police vehicles, ambulances, and fire crews were then spotted by eyewitnesses parked near to the airport.
Manchester Airport issued a statement as the evacuation was underway yesterday and explained: "Following a report of a suspicious package in Terminal Two, a controlled evacuation is taking place as per standard procedure.
"We are in close contact with Greater Manchester Police, who are managing the response, and will provide an update on the situation as soon as possible."
Greater Manchester Police then followed with a statement shortly after: Police were called with a report of a suspicious package in Terminal 2 of Manchester Airport at around 3.20pm today [so] the terminal has been evacuated as per standard procedure and a cordon has been put in place as a safety precaution while an assessment is carried out."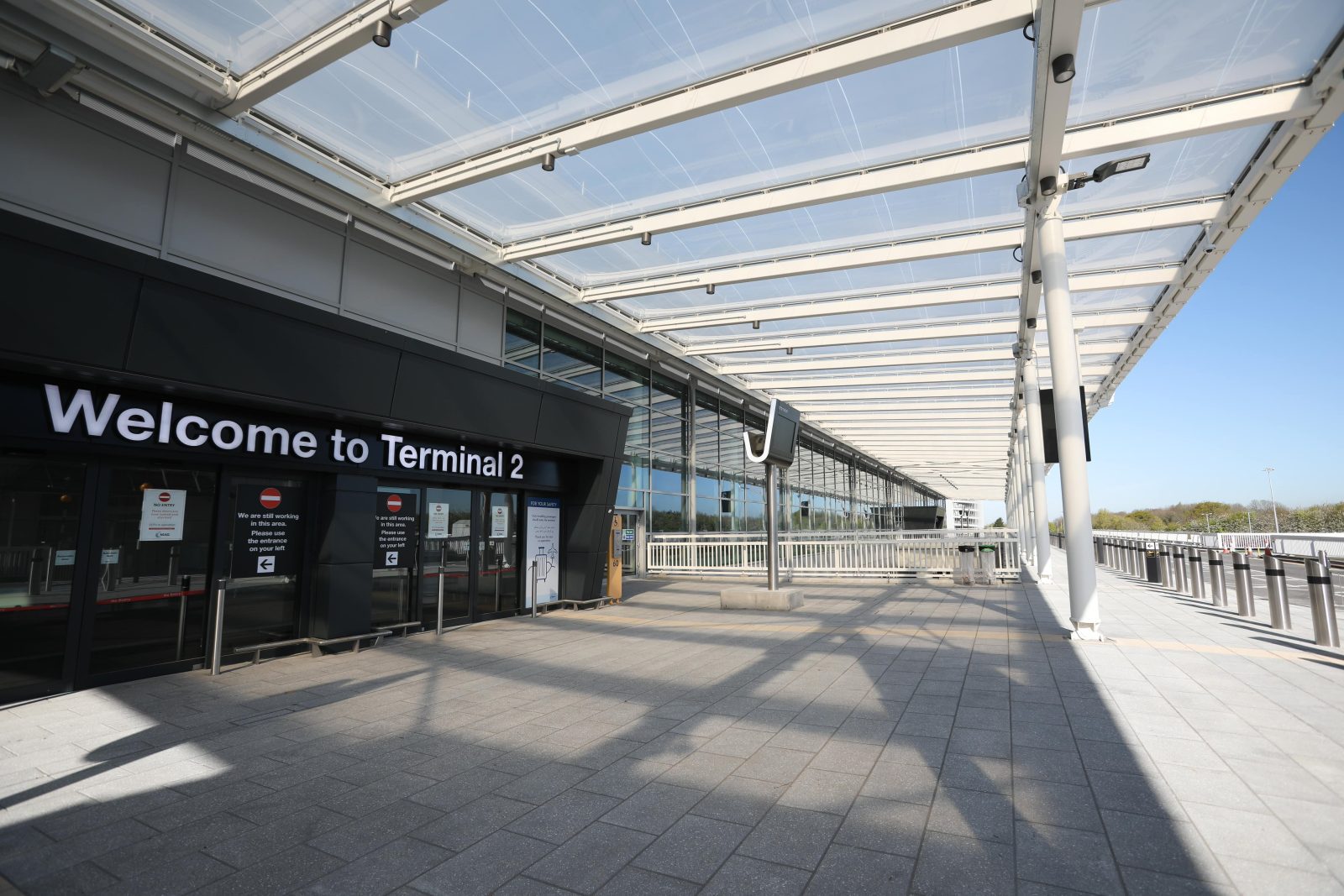 There had been reports that the evacuation was prompted by a 'trigger' as a person went through security, according to the MEN, and a security scanner was believed to have picked up a suspicious package.
Police were reportedly then called to investigate the baggage item and the alarm was raised.
But late last night, after the incident was said to have caused around seven hours of disruption at the airport, Greater Manchester Police concluded that "no security threat" was posed.
A Manchester Airport spokesperson said: "Following its investigation into a suspicious package reported in Terminal 2, Greater Manchester Police is satisfied that there is no security threat and has lifted the cordon that was in place.
"We thank passengers for their patience."
Scott Green – Assistant Chief Constable at GMP – also added: "Thankfully, on examination, the package was assessed and it was confirmed as not being a viable device."
Featured Image – Manchester Airport Group (MAG)