News
Factory International goes over budget AGAIN and now needs another £25.2m
It's now almost £100m over budget.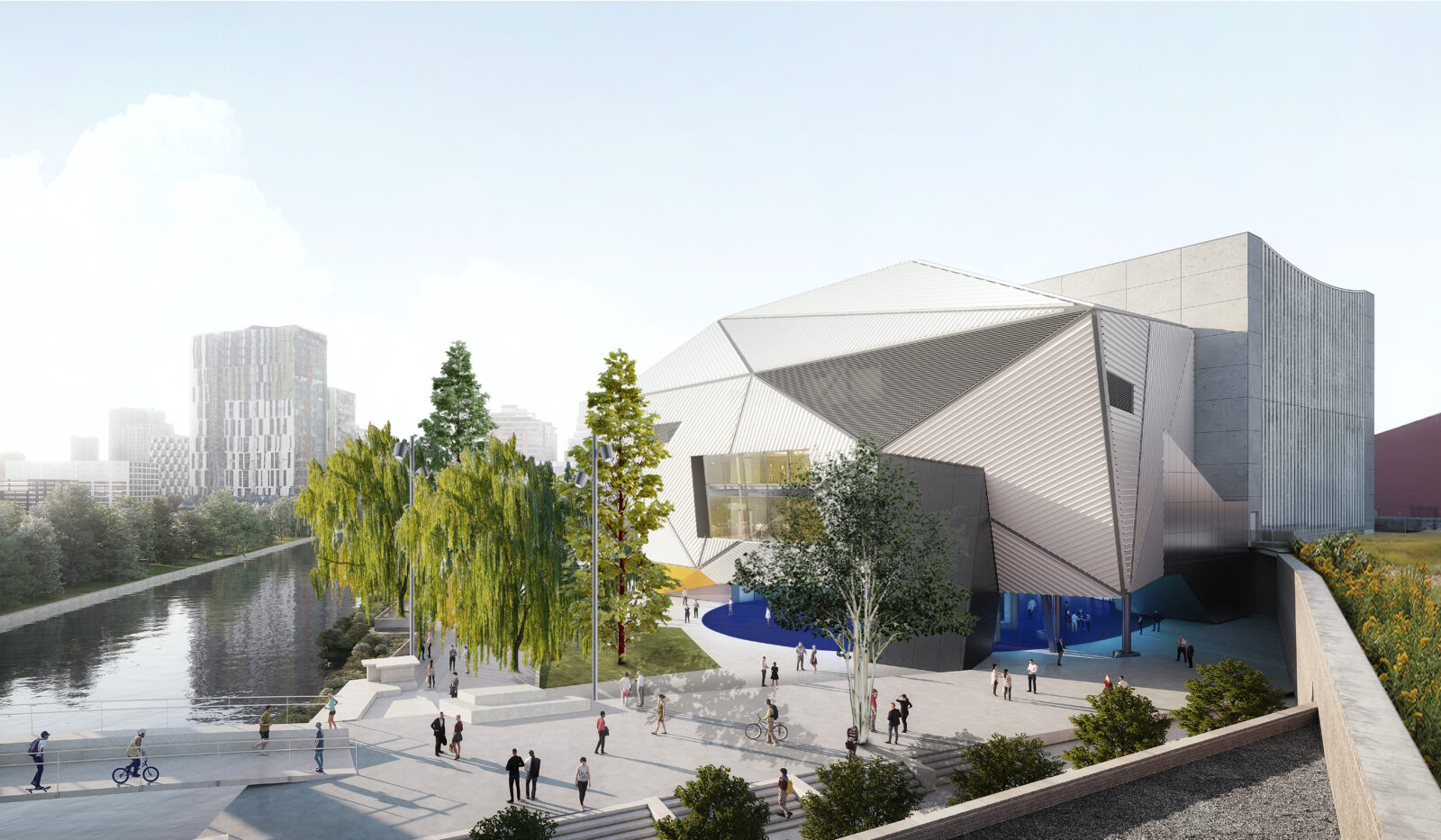 Factory International, the huge arts centre being built in Manchester city centre, has blown past its budget again.
The building is set to be a world-leading theatre, performance space and cultural hub, and unveiled its opening programme just last week.
Plans for the unique structure, which boasts 21m-high ceilings and an enormous warehouse-style space that can be divided up for different audiences, were first announced in 2016.
Back then, its total budget was set to be £110m and its opening date was pencilled in for 2019.
Now, it's looking at a total cost of £210.8m – almost double its original budget – and a completion date in 2023.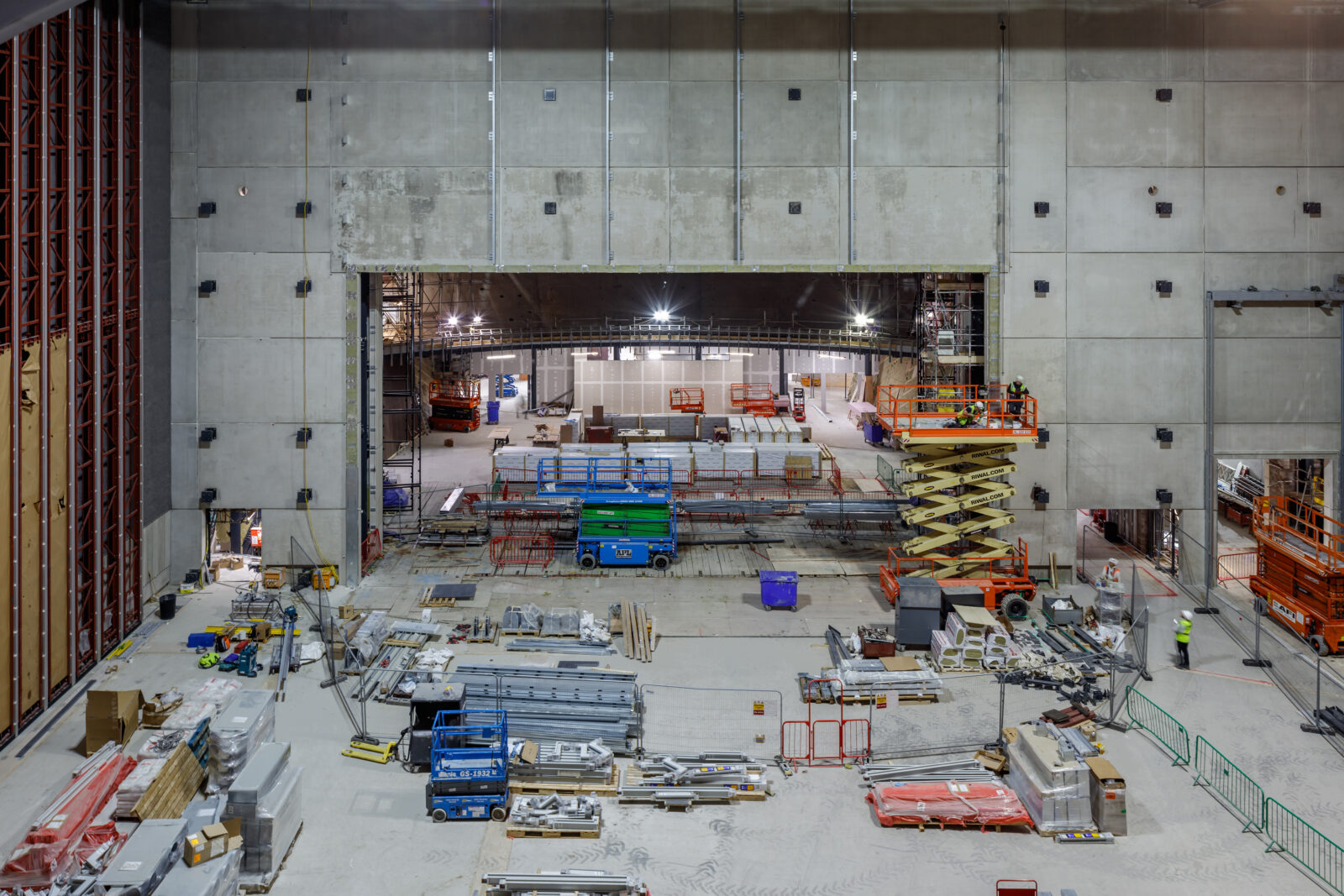 The flagship arts centre requires an additional £25.2m to complete the work on site, as construction costs skyrocket.
When it is completed, it's expected to create or support around 1,500 jobs, attract 850,000 visitors a year, and contribute around £1.1bn to the economy over a decade.
Factory International will be programmed and operated by the team behind Manchester International Festival, and will act as a permanent home to the roving arts festival.
A report published on Factory International yesterday described the 'extremely challenging wider environment the project is being delivered in', from workforce shortages to supply chain issues to high levels of inflation.
It cites figures from the Department for Business, Energy and Industrial Strategy (BEIS), which show a 26.4% increase in prices for all construction work since June 2021.
This includes a 58.2% increase in the price of concrete reinforced bars, a 46.3% increase in the cost of fabricated structural steel and a 28.3% increase in the cost of precast concrete products.
The report states: "While the existing budget made reasonable allowances for contingencies, it could not have predicted the exceptional circumstances with steep levels of inflation and considerable supply chain challenges that are still being experienced as Factory International approaches its opening in June 2023."
Read more
The Executive and Manchester City Council will be asked to approve a budget increase of £25.2m, £10m of which will come from contingency funding set aside in the Council's capital budget. The rest will come from borrowing.
More than £105m of the £210.8m total budget is funding from the Government and Arts Council England.
£55.4m has come from Manchester City Council, with the remainder coming from commercial and philanthropic fundraising.
Separately, the local authority will also underwrite Manchester International Festival's increased costs for the fit out of the building which have also been driven up by soaring inflation by up to £7.8m. This is 'critical to enable the venue to operate'.
The Council hopes that selling the long-term naming rights agreement for Factory International will help to recover a significant proportion of the costs.
Cllr Luthfur Rahman, Deputy Leader of Manchester City Council, said: "Factory International will be an incredible asset for Manchester. Not only will it strengthen the city's reputation as a nationally and indeed globally important centre for the arts, it will also help stimulate and sustain our fast-growing cultural sector which contributes £1.4bn to our economy every year. It will act as a major training centre for Manchester people pursuing careers in the arts.
"Factory International will further create and support jobs in the hospitality sector by attracting hundreds of thousands of visitors to the city every year. Sitting in the heart of the St John's Quarter it has already helped attract investment and job creation here and will continue to do so.
"It will be inclusive and inspiring – with plenty of free and low cost events and opportunities for Manchester people to get involved – as participants as well as audiences.
"It's an audacious project and with that comes challenges, especially when set against a volatile economic backdrop, but the ongoing benefits for many years to come will far outweigh the one-off cost. We must not lose sight of that."
The report will be considered by the Council's Resources and Governance Scrutiny Committee on 11 October and the Executive will be asked to approve the increased budget when it meets on 19 October.
Featured image: OMA 24