News
Five things that Manchester doesn't have… but Leeds does
Fancy a trip to Leeds?
Not to be contentious or anything, but Manchester doesn't have it all.
We're sorry, we didn't want to admit it as much as the next person.
We have an abundance of fantastic cafes and world-class sports facilities, we've had people busking in Piccadilly Gardens dressed in rat costumes (only feels like yesterday we still had the Piccadilly Rats) and we're not afraid to embrace the wacky and wonderful.
Having said all this, it's impossible to have every possible cuisine, gallery, mode of transport and invention under the sun – and there's nothing wrong with wanting to further than this side of the Pennines.
And where better than the unofficial capital of nearby Yorkshire?
Just an hour on the train, Leeds is home to a flourishing food and drink scene, beautiful architecture and brilliant museums and galleries.
Here are five places to visit on your trip to Leeds that we promise you wouldn't find in Manchester (and are well worth a visit over for).
Water Taxis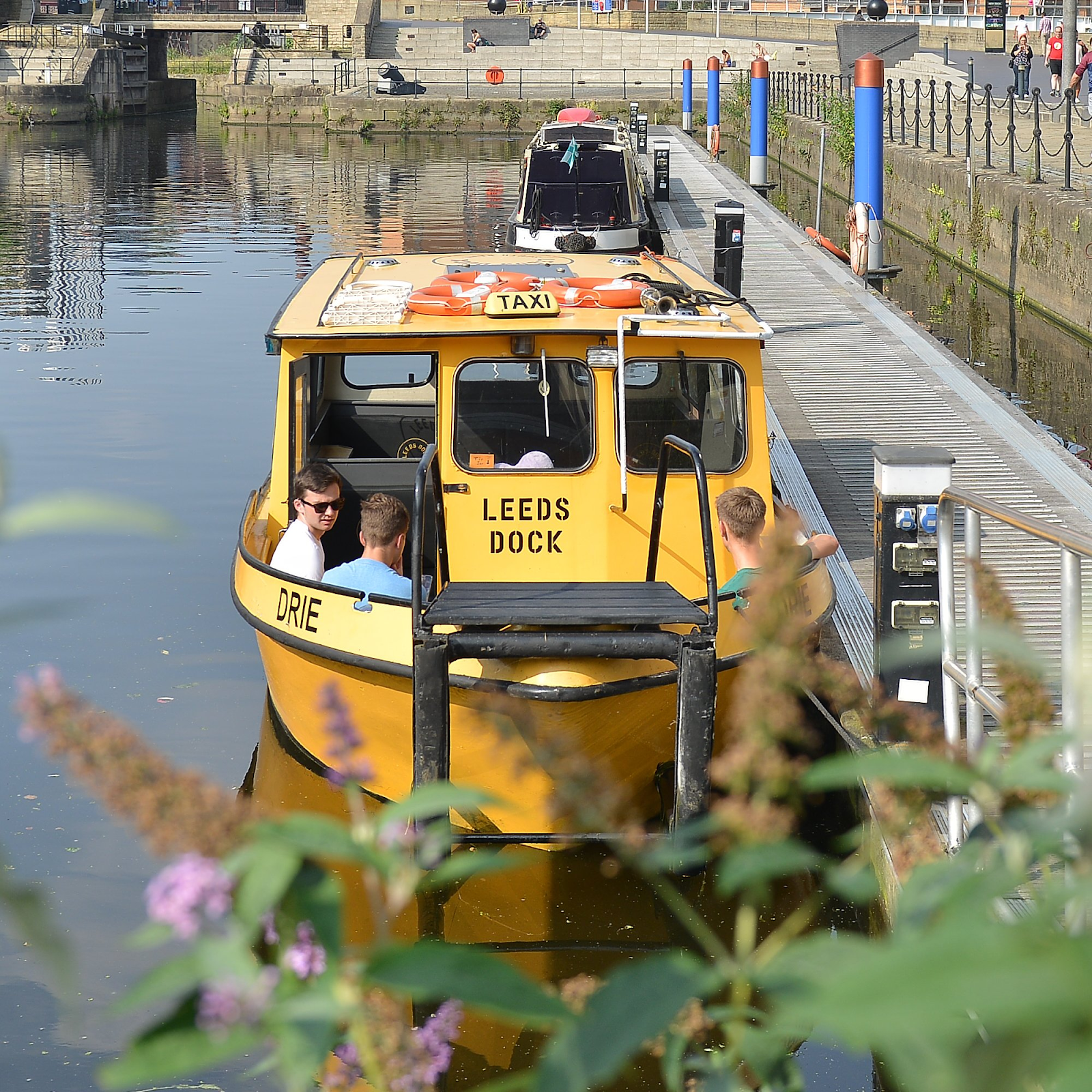 That's right, who would have thought that Leeds would have been home to the coolest way of getting from A to B. Drie and Twee were transported over from Amsterdam to take passengers from one side of Leeds below the train station to the Leeds Docks.
Every 15 minutes you can catch the striking yellow taxis over the River Aire and embark on a sightseeing tour of Leeds street art, including a 500ft mural of Kalvin Phillips (yes, he's still in a Leeds United shirt, yes it's still pretty impressive) and the Me & You, You & Me mural.
Tickets will cost you £2 each – and better still, dogs and children under five are free.
Where to find them: Either at 1 Canal Wharf, Granary Wharf, Leeds City Centre LS11 5BB or alternatively at La Salle, 147 Chadwick St, Leeds Dock, LS10 1NW
Roast Dinner Fondue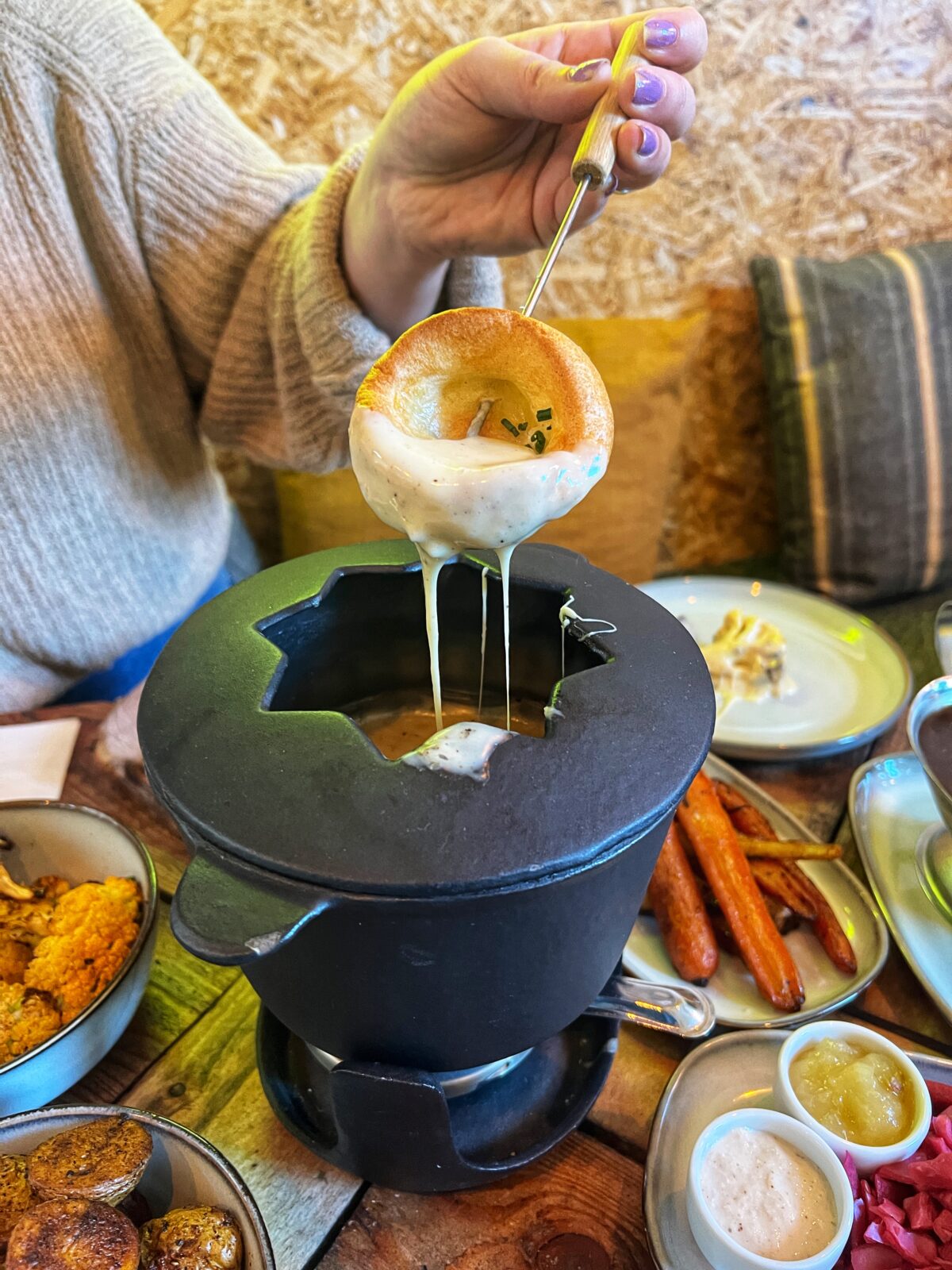 The Yorkshire Puddings in Leeds are second to none (as you'd expect from the namesake county) – but have you ever thought about how tasty they'd be dunked in gooey Swiss cheese?
The Cheesy Living Co. is doing roasts differently and combining the humble Sunday dinner with what they do best – cheese.
Plate up with piles of slices of Lishman's ham and peppered beef, fluffy Yorkshire puddings and roasted veggies aplenty before dipping in the gooey Swiss melting pot. Add lashings of gravy before tucking in – it's a Sunday roast like you've never experienced before.
Where to find them: Ground Floor of Leeds Corn Exchange, Call Lane, Leeds City Centre, LS1 7BR
Birthplace of Marks & Spencer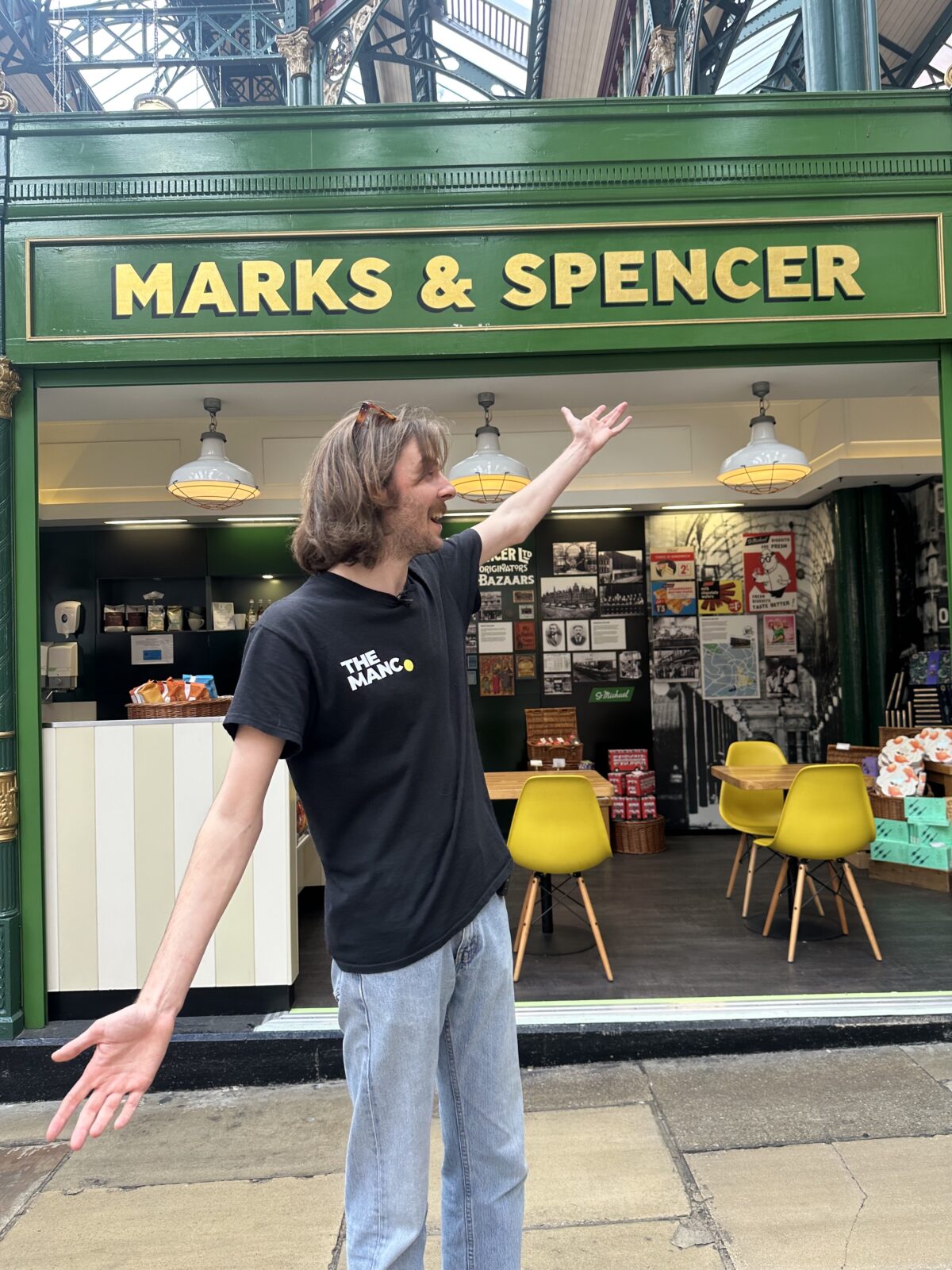 Over 200 years ago, Kirkgate Market was home Europe's largest indoor market as well as the first ever Marks and Spencer.
The original home of M&S is still treasured today inside the market where you'll find walls adorned with historical memorabilia and information about the 200-year-old history of the British supermarket- plus plenty of Percy Pigs and sweet treats to tuck into.
Where to find them: Inside Kirkgate Market, Vicar Lane, Leeds City Centre LS2 7HY
The Tetley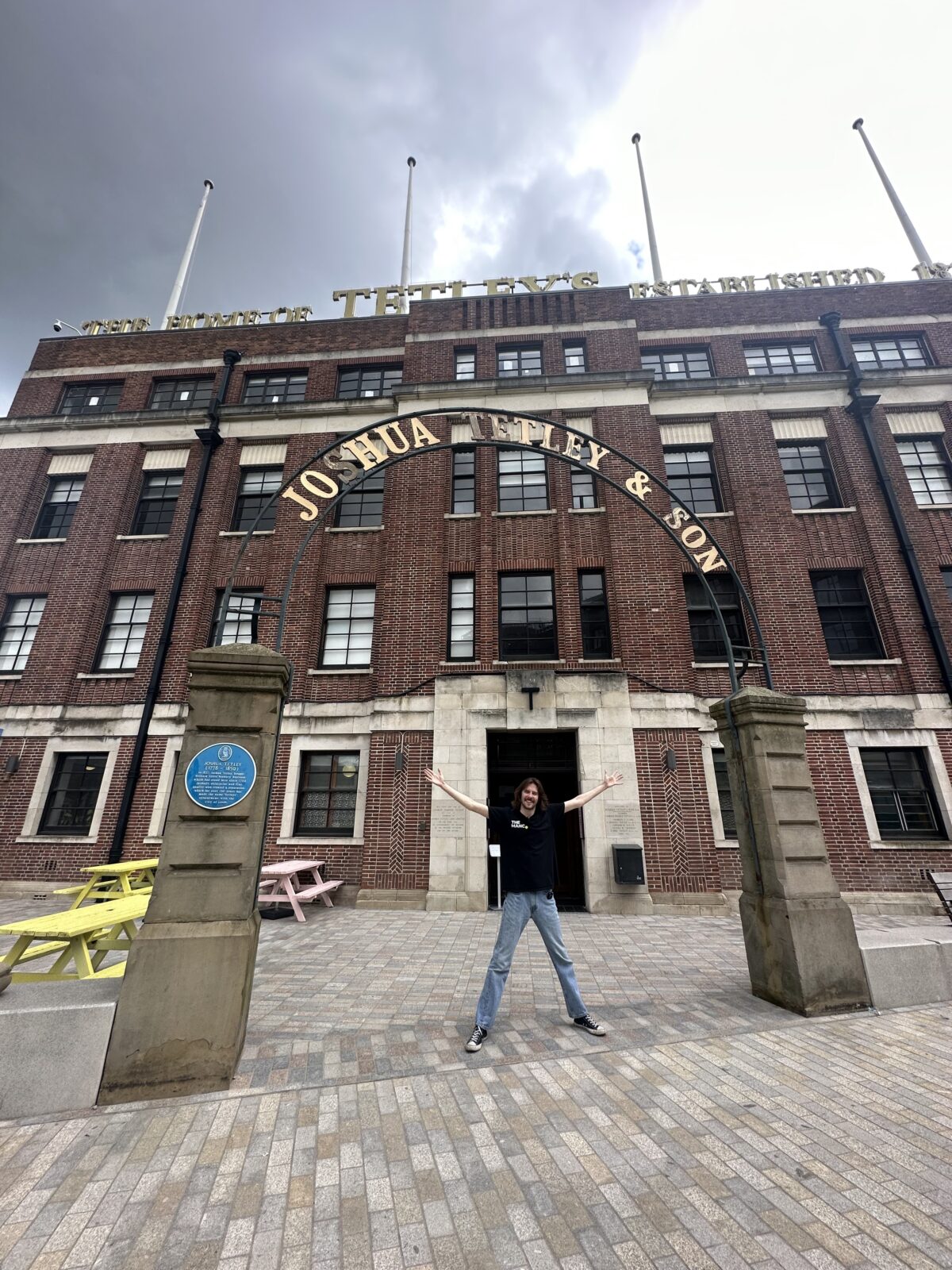 Now a beautiful contemporary art gallery and exhibition space, The Tetley was once home to one of Leeds' oldest brewing dynasties. The iconic Leeds landmark is a hub for local and international artists to showcase their work. Pop by and explore the exhibitions or take part in their ever-changing calendar of workshops.
Down in the bar and kitchen, you can still grab yourself a pint of Tetley's own whilst sampling a selection of sustainably sourced meals, including the Tanzanian tofu and coconut curry and one of the best Sunday roasts in the UK (officially) with slow-cooked Yorkshire porchetta and plant-based 'lamb' with pomegranate molasses.
Where to find them: Hunslet Road, Leeds LS10 1JQ
The UK's last remaining gas-lit cinema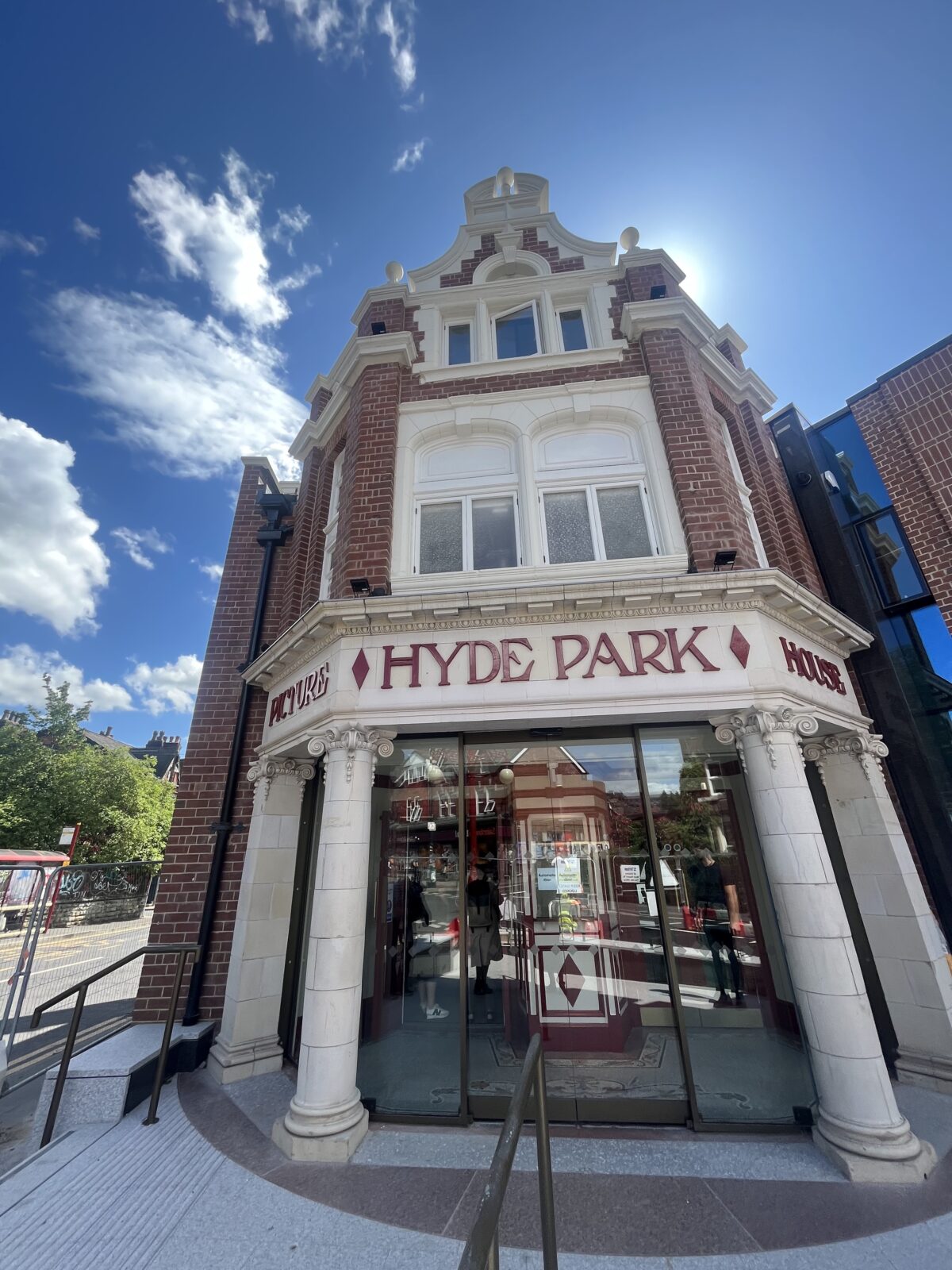 Hyde Park Picture House has been undergoing some serious renovation work recently but plans to reopen at the end of the month, with its beautiful 1920s architecture still very much intact.
Besides catching the latest blockbusters here, Hyde Park Picture House showcases independent movies from near and far, and has launched a 'lost cinemas of Leeds' tour where you can head across the city centre to rediscover some of Leeds' movie spaces that have disappeared or been repurposed over the past century.
Where to find them: 73 Brudenell Road, Hyde Park, Leeds LS6 1JD
Read more: How to spend a perfect weekend in Leeds, according to the experts
Feature Image – The Hoot Leeds