News
Free lateral flow tests could be phased out under new plans
The UK's mass testing programme during the pandemic has cost billions - and ministers may be planning to scale back spending by prioritising free tests for high-risk settings.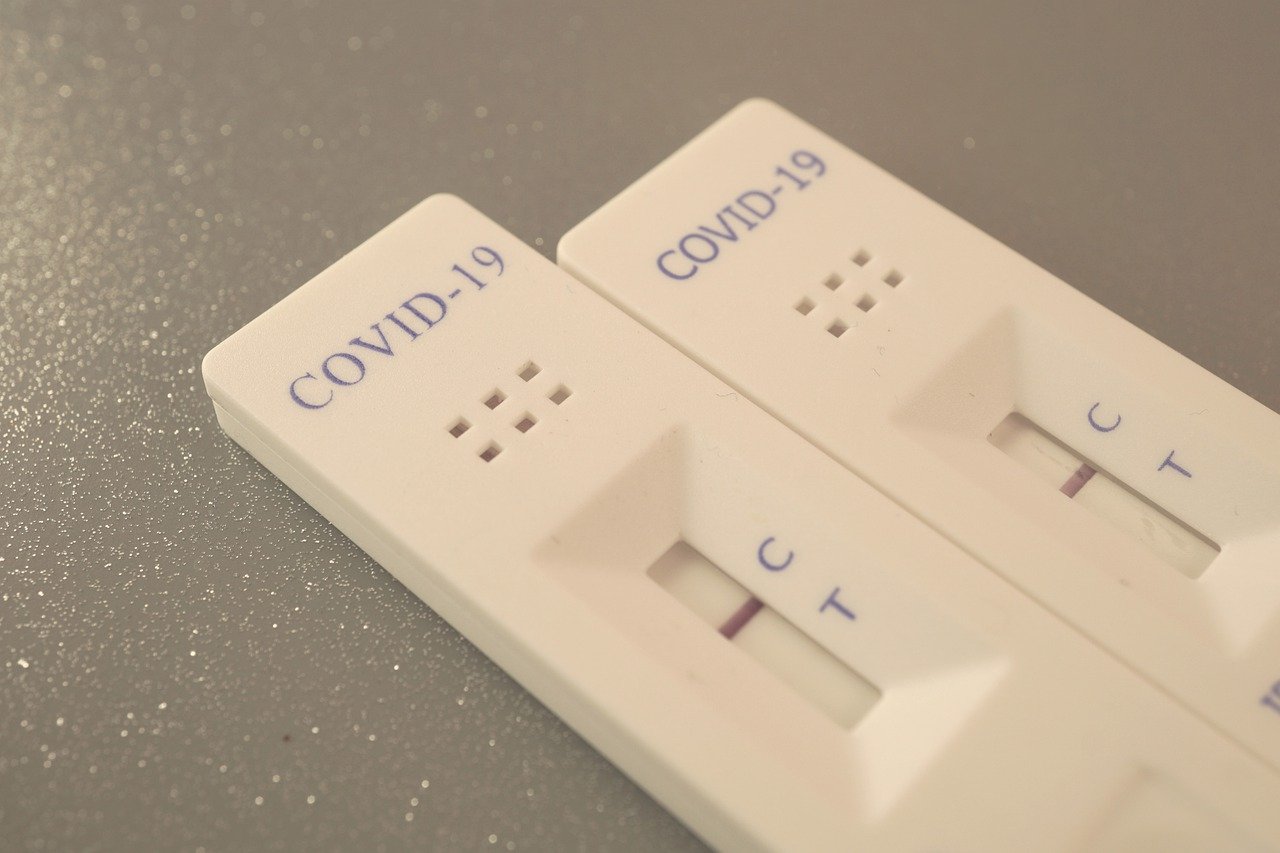 Free lateral flow tests could be phased out over the coming weeks as the government prepares to launch a plan for the UK to "live with COVID".
A report in The Sunday Times over the weekend alleged that a new system was being proposed in which free lateral flow tests may be limited to high-risk settings such as care homes, hospitals and schools.
Education Secretary Nadhim Zahawi said he "did not recognise" the story, but Housing Minister Michael Gove refused to deny that plans were being drawn up to prioritise free tests for certain environments.
Gove told Sky News that lateral flow tests had been a "vital tool" in the pandemic, but that the country was "moving to a situation where it is possible to say that we can live with COVID".
The minister did however warn that "it's absolutely vital to recognise we are not there yet", and said that the public will need to "continue to test" ahead of some "difficult weeks" for the NHS.
Lateral flow tests are currently available to order online free of charge for anyone who does not have symptoms.
But according to The Sunday Times, the government is considering scaling back their supply as well as Test & Trace measures, having already spent than £6 billion on mass testing since the start of the pandemic.
First Minister of Scotland Nicola Sturgeon said that to consider such a move would be "utterly wrongheaded", whilst Mayor of Greater Manchester Andy Burnham responded to the initial report by tweeting "keep lateral flow tests free!".
MP Ian Blackford also criticised the prospect of reducing or removing free lateral flow tests, calling it "madness".
He tweeted: "These tests are an important defence to help restrain the growth of cases. This would be highly irresponsible."
Featured image: Pixabay