News
GMP appeal for witnesses after child hit by flare at Bury football match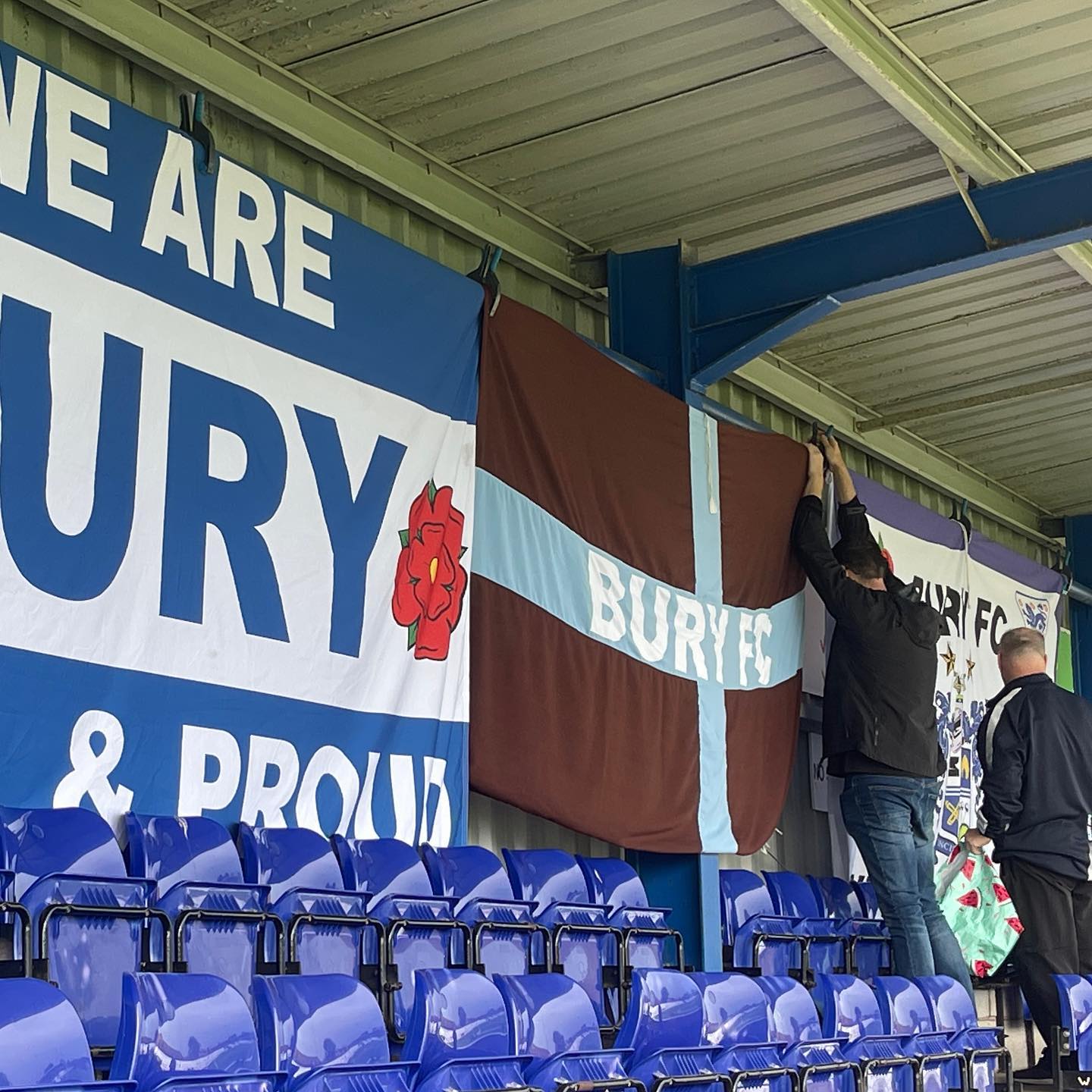 Greater Manchester Police are appealing for witnesses after a child was hit by a flare at a Bury football match over the weekend.
A group of male protestors gathered outside of the stadium were reportedly throwing flares into the ground at Neuven Stadium, according to GMP Bury Division, causing injury to a player and a 12-year-old girl.
The incident occurred around 1pm on Saturday 3 September, during the Bury AFC v North Shields FA Cup qualifier.
The game was being broadcast live on the BBC but coverage had to be paused following the protests. The home team went on to win 2-1.
Responding to the incident, the club reshared a message posted on their website in July following previous concerns over pyrotechnics earlier in the season.
The two individuals hit by the projectile in this instance are said to have only suffered minor injuries.
Citing FA Rule E20.1, they reiterated that the national footballing body and North West Counties Football League (NWCFL) have a 'zero tolerance' when it comes to pyros and that it is an offence to enter a football ground with 'flares, smoke bombs or fireworks'.
Fans of the phoenix club founded in December 2019 have been protesting in recent months over a potential merger with the original club, Bury FC.
Bury FC Supporters Society (BFCSS) and AFC's Shaker's Community Society groups revealed proposals to merge the two clubs after Bury FC were kicked out of the English Football League (EFL) for failing to pay off their debts and pay players' wages back in August 2019.
Read more
Moreover, supporters of the 'Vote No Merger' movement are said to have marched on the nearby Redbank Playing Fields around 11am, resulting in the cancellation of youth team Radcliffe FC's scheduled fixtures, as per Bury Press.
The protests outside the ground began just over an hour later and while the group insisted they 'were never going to be a threat', Radcliffe FC's chairman Paul Hilton said he was "appalled at the decision which has impacted children "who are absolutely innocent".
The club itself shared a Facebook post detailing the local police statement, emphasising that "Bury AFC is a family-friendly club [and] we are committed to make it a safe environment for all that attend."
Bury Division's Chief Inspector Samantha Goldie said: "Whilst we anticipate protests taking place and facilitate them where possible, we absolutely do not tolerate violence.
"This is a public event and ultimately we want everyone to be safe and have an enjoyable time. Thankfully this reckless and dangerous action by a few did not result in serious injury".
She is also urging people to come forward with any footage or information.
Meanwhile, Bury's administration is once asking fans to 'Be loud and proud when supporting the team, but say #NoToFlares.'
If you have any information, you can contact the police on 0161 856 8181 quoting incident number 1415. Alternatively, you can call the independent charity Crimestoppers anonymously on 0800 555 111.
Featured image: Bury AFC