News
Sky Sports' Jo Wilson diagnosed with cervical cancer at 37
She has begun chemo and radiotherapy treatment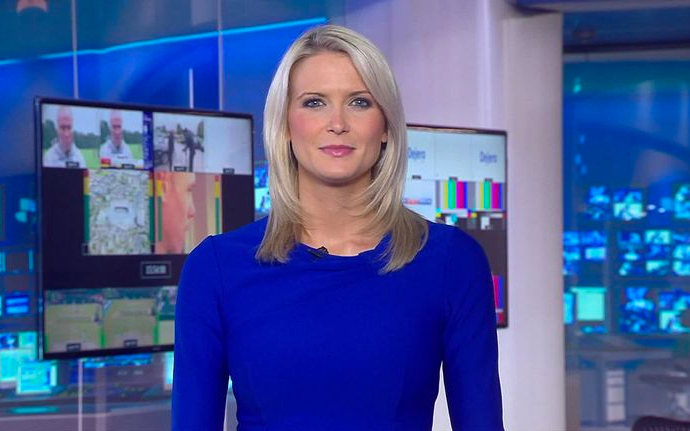 Sky Sports host Jo Wilson has been diagnosed with stage 3b cervical cancer at the age of 37.
The Scottish presenter announced the news in an exclusive with OK! Magazine, revealing she broke down in tears when she was given the diagnosis.
She revealed to the outlet how she went for a smear test back in June and doctors immediately found signs of cancer.
Turning 38 at the end of the month, Wilson is now undergoing a six-week treatment plan and says her gynaecologist insisted the condition is 'very treatable and very curable'.
Jo Wilson has been with Sky Sports since 2015 and became a presenter in 2015, left Sky's busy London hub back in 2020 to focus on family life.
She regularly covers the likes of Scottish rugby, Scottish football the transfer window and was part of Sky's Euro 2020 broadcast 2020.
Having given birth to her daughter back in 2020, the broadcaster said: "I cried while a lovely nurse held my hand, then I cried to Dan" – her partner of six years – adding: "he was quite shocked because he didn't really think it would be cancer. You're desperately hoping there's a chance it might not be."
Read more
Part of the shock, she says, was due to the fact she has always been 'fit and healthy' throughout her life. However, as she explained to OK!, she put off her previous smear test after a complicated and traumatic forceps delivery.
Worse still, she detailed how she and her two-year-old daughter Mabel caught sepsis following the birth and, as a result, she feared 'being prodded down there' any time again soon.
Wilson says her biggest fear is the possibility of 'leaving her toddler motherless' and despite a '70 per cent success rate', she recognises it's 'different for everybody'.
Hoping to raise awareness as part of Gynaecological Cancer Awareness month, she is urging others to be proactive, imploring women to "Get your smear, I missed mine".
We wish her all the best.
Featured image: Sky Sports