News
GMP is 'thoroughly' investigating online racial abuse aimed at Manchester United players
"These hateful words have no place anywhere in our society whether online or otherwise".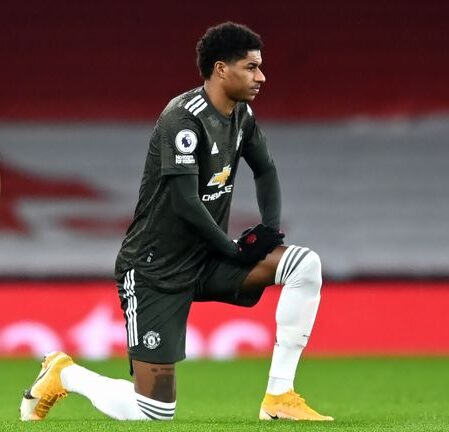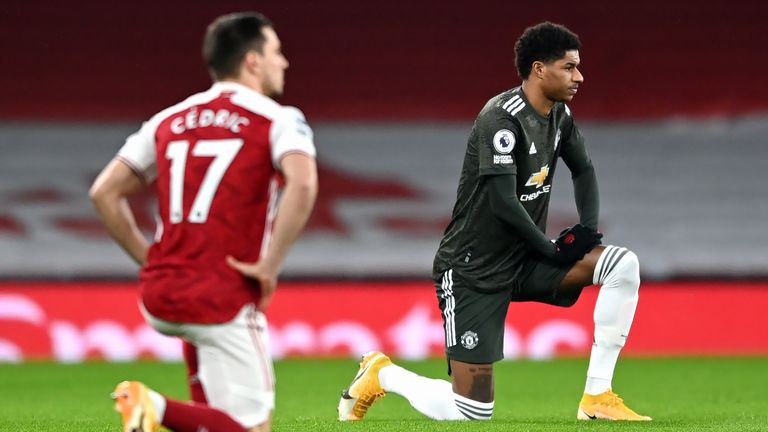 Greater Manchester Police has confirmed the launch of an investigation into the racist comments sent to a number of Manchester United players over social media.
The force confirmed the intervention in an official statement released yesterday.
It comes as after a number of prominent Premier League players revealed that they have received racist abuse in the past seven days, with Manchester United's Marcus Rashford, Axel Tuanzebe and Anthony Martial having all been targeted, alongside Romaine Sawyers of West Bromwich Albion, and Chelsea's Reece James.
Greater Manchester Police confirmed it was aware of a number of incidents having occurred on social media between Wednesday 27th – Saturday 30th January.
The statement read: "We are aware of a number of Manchester United football players suffering abuse on social media accounts between [Wednesday and Saturday]. Nobody should be subject to such abuse and it is deeply upsetting not only to those who suffer it, but to all those who come across this awful language too.
"These hateful words have no place anywhere in our society whether online or otherwise.
"A number of these comments have been reported to us and we are liaising with those involved to provide support and we will be investigating these crimes thoroughly."
In a series of tweets on Saturday night, 22-year-old Wythenshawe-born Manchester United and England star Marcus Rashford – who was last year awarded an MBE for his ongoing work fighting child food poverty – revealed that he had been the target of racial abuse, but had chosen not to share its contents.
They were sent to the England striker following Manchester United's 0-0 draw with Arsenal, and the striker responded describing the comments as "humanity and social media at its worst".
He continued: "Yes I'm a black man and I live every day proud that I am.
"No one, or no one comment, is going to make me feel any different, so sorry if you were looking for a strong reaction, you're just simply not going to get it here".
In a follow-up tweet, Rashford stated that he would not be posting / linking to examples of the racial abuse he had received, adding that: "It would be irresponsible to do so and as you can imagine there's nothing original in them".
He continued: "I have beautiful children of all colours following me and they don't need to read it. Beautiful colours that should only be celebrated".
The official statement issued by Greater Manchester Police joins statements released by several other authorities and governing bodies, including the FA (Football Association), which had reiterated its commitment to clamping down on discrimination of all kinds earlier on Saturday.
An FA statement read: "We are united with all of football in our abhorrence of any racist abuse,
"This is not acceptable in any part of society.
"We will continue to work with the rest of the game, the government and social media platforms to remove this – and all elements of – discrimination from our sport."
Earlier in the week, Manchester United released an official statement addressing racial abuse received by players following a Premier League fixture against Sheffield United on Wednesday 27th January, which read: "Everyone at Manchester United is disgusted by the racial abuse received by players via social media after last night's game.
"We utterly condemn it and it is encouraging to see other fans condemn this on social media also.
"Manchester United has zero tolerance of any form of racism or discrimination and a long-standing commitment to campaigning against it through our All Red All Equal initiative.
"Identifying these anonymous mindless idiots remains problematic.
"We urge social media platforms and regulatory authorities to strengthen measures to prevent this kind of behaviour."
Addressing the recent incidents, a spokesperson for Facebook – which also owns Instagram – said: "There is no place for racism on Facebook and Instagram and we are committed to removing it when we find it. We know there is more to do and we will continue to work closely with clubs, players and football authorities to investigate instances of discrimination and collectively tackle this issue."
A statement released by Twitter read: "Racist behaviour has no place on our service and when we identify accounts that violate any of the Twitter Rules, we take enforcement action.
"We have proactively engaged and continue to collaborate with our valued partners in football to identify ways to tackle this issue collectively and will continue to play our part in curbing this unacceptable behaviour – both online and offline."
The incidents also come after it was confirmed that the UK government last week held a meeting with several leading black figures within the game to discuss the problem of online abuse, and they are expected to present a new online harms bill before parliament this year.
The government says this bill will "require tech firms to take action so that what is unacceptable in the street and in stands is unacceptable online too".