News
Government to pay 80% of wages for employees not working
[siteorigin_widget class="SiteOrigin_Widget_PanelImage_Widget"][/siteorigin_widget]
[siteorigin_widget class="SiteOrigin_Widget_PanelText_Widget"][/siteorigin_widget]
News
Sacha Lord fills Manchester with enormous adverts shaming Rishi Sunak as Tory Conference begins

Daisy Jackson
Sacha Lord has publicly shamed Rishi Sunak by plastering enormous digital adverts all over Manchester, right as the Conservative Party Conference takes place.
Lord has even paid to take over the largest screen in the city centre, which happens to be directly above where the Tory Conference is being held.
Roving digital advertising trucks are also circling the area as a stark reminder to the PM of his actions during his time as Chancellor in the pandemic.
Sacha Lord, Parklife and WHP boss as well as Greater Manchester's Nighttime Economy Adviser, has said that the adverts are for '3.8 million lives that were ignored' when Covid halted the events industry.
He has once again called out Sunak for providing no financial support to all the freelancers whose work vanished practically overnight.
The adverts themselves show a grinning Sunak, his eyes edited red, with the words 'I ignored 3.8 million self-employed because they didn't vote Tory'.
Sacha has then released a video where he reminded people of an interview where Sunak said those who were left without financial support 'probably were not Conservatives in the first place'.
He again outlined the heartbreaking reality that so many people in hospitality and events faced in 2020 and 2021 when the industry collapsed.
He said in his video: "I've taken out the largest digital screen in the city centre, which is directly above the Tory conference, for the entire duration of the conference.
During the pandemic, we witness the complete and utter decimation of the events industry. Freelancers left with no financial support whatsoever. I witnessed families break up, marriages dissolve, houses repossessed. I also know two people who took their own lives. They simply could not live riddled with so much debt.
"There were in total 3.8 million self-employed people who were left to fend for themselves. And at the time none of us could work out 'why is the Chancellor doing this?'
"And we now know the reason why he left 3.8 million people out to dry. The reason being, he didn't believe they would vote Conservative. He put politics before lives. So if you were one of those people who were excluded and had your life ruined, this is for you.
"This must never, ever happen again. It's a disgrace, and we should never forget the injustice that these people suffered."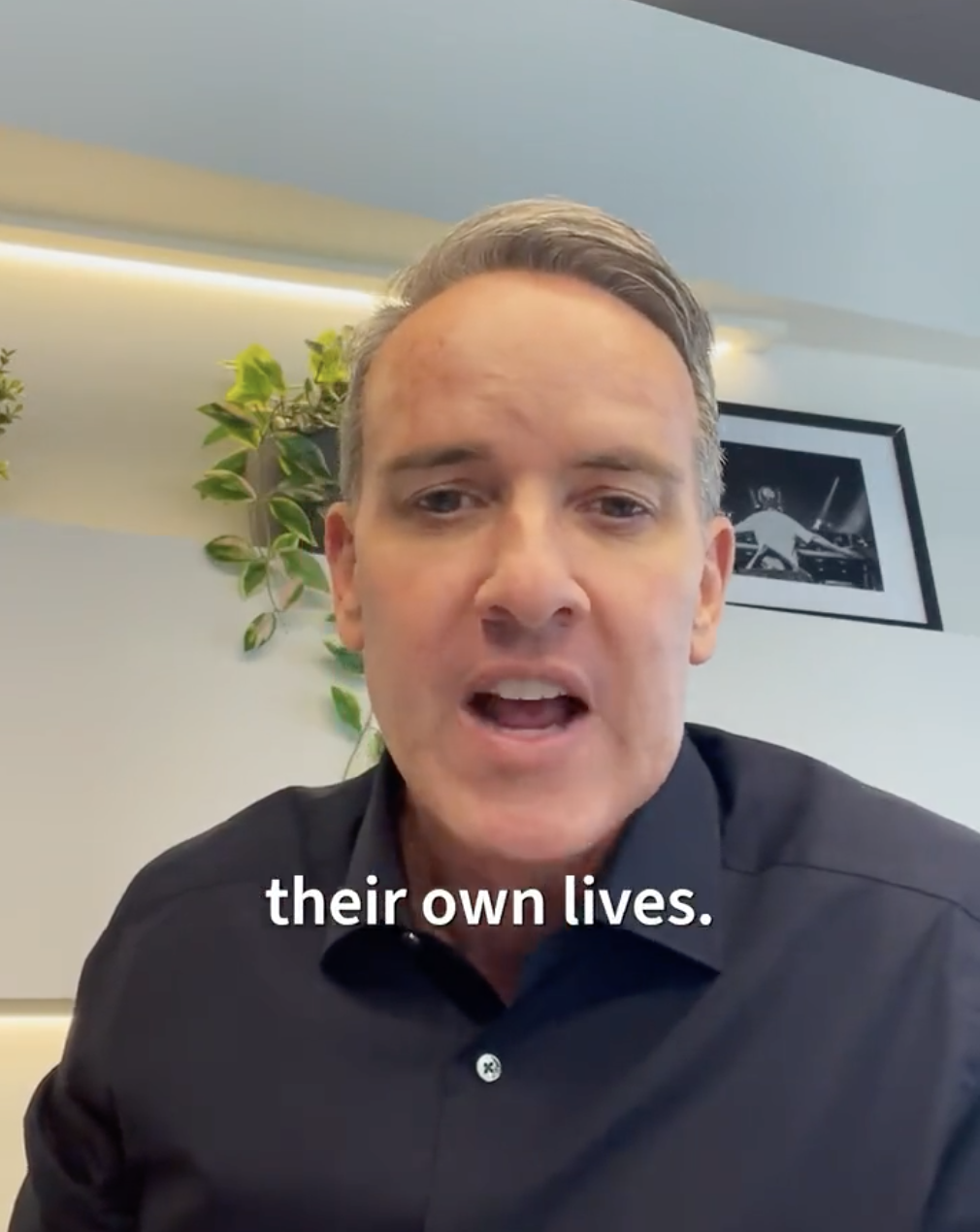 Sacha Lord then wrote: "This is for the 3.8 million lives that were ignored. The freelancers and the self employed.
"The Conference are trying every trick to have this taken down…so I've just deployed large digital vans as well, to keep circling the area.
"Wave if you see one…"
It's the most perfectly passive-aggressive move of all time, this.
One person replied to Sacha: "THANK YOU! This directly affected my partner and I know the stress and strain it put on him and many people in his industry. Too many people just want to ignore that this happened. The light you continue to shine on this is absolutely phenomenonal. Again, THANK YOU."
Another said: "Excellent work yet again. Keep it up, @Sacha_Lord! While a few got very rich during that horrible year of Covid, freelancers, self-employed and hospitality were largely hung out to dry by the govt, who now absolutely must bring VAT down to 10% for hospitality, @CampaignforPubs."
Someone else shared: "I was one of the Excluded. Too long out of employment and not long enough self-employed. I fell between the cracks of the financial support and had to fend for myself."
Bravo, Sacha Lord.
Read more
Featured image: X, @sacha_lord
News
Northern Quarter's iconic 'Big Horn' could be coming back to Tib Street

Danny Jones
Manchester is famous for many iconic landmarks, with many of them situated in the legendary district of the Northern Quarter, and while it might not be there anymore, there is one that still stands firm and fondly in our memories: 'The Big Horn'.
So much so, in fact, that it might even be coming back.
If you ever walked down Tib Street during some time between 1999 and 2017, you will have come across the rather odd-looking sculpture simply known as The Big Horn, created by artist David Kemp as part of his 'Unsound Instruments' series.
Erected just before the millennium, the unique piece of artwork was built as a symbol of growth in the Northern Quarter, an area of Manchester that has continued to be a melting pot for local history, culture and progress. Unfortunately, however, with that progress often comes the old making way for the new.
The trombone-shaped was sadly removed from its home on the corner of Tib and Church Street six years ago after it was announced that the land it sat on was to become a new apartment block developed by Salford-born billionaire and Betfred founder, Fred Done.
After the sculpture was pulled down, it was donated to Manchester City Council and has been sitting in storage ever since, but with NQ continuing to be a hive of art, creativity and industry — three things that are at the core of Manchester as a whole — many have been calling for it's return.
It's over half a decade since we last saw The Big Horn in this iconic part of town, but thanks to a new planning application by those passionate about maintaining and restoring local culture, it is now on the verge of making a comeback just around the corner.
Being driven by property developers Bruntwood and already in the consultation stage, a proposal, heritage statement and even details surrounding where the sculpture could be reinstated have all been drawn up and submitted — it's now just a case of waiting for the green light.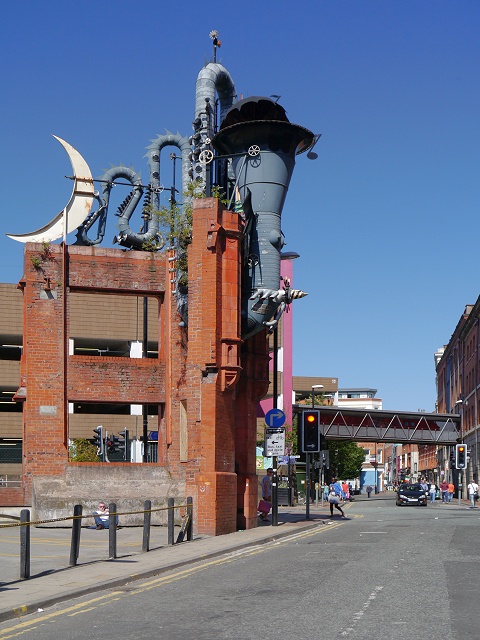 Read more:
With the plan to reaffix the horn to the side of another nearby cultural hotspot, Afflecks, which bears just as much significance on the area's music and art scene, The Big Horn's return could be imminent and attract a whole new set of eyes, as well loom large in those that previously admired it once again.
Set to measure up at 5.3 metres off the ground and 12.8m above street level at its highest point, not to mention be attached to one of Manchester's most beloved buildings, the sculpture could be set to boast more pride of place than ever.
The council application was submitted on 15 September and those interested in having their say can get involved with the consultation right up until 13 October.
You can play your part in saving a piece of Manc history and bringing The Big Horn back to the Northern Quarter HERE.
For all the latest news, events and goings on in Greater Manchester, subscribe to The Manc newsletter HERE.
Featured Image — The Manc Group (via Instagram)