Greater Manchester has recently set out some ambitious new plans to make the area a 'Living Wage City Region'.
And now, it's become the first city-region to be officially recognised for it.
Given that this week is Living Wage Week 2021, and it's a decade from the launch of the national Real Living Wage Campaign, the region's leader have begun making strides to ensure that employees across all 10 Greater Manchester boroughs are paid a real Living Wage and offered good contracts and working conditions, and according to GMCA, the city-region's progress towards this target has been recognised by the Living Wage Foundation – the independent body which champions the real Living Wage based on the cost of living and which accredits employers.
GMCA explains that Greater Manchester has put in place a dedicated taskforce that works across different sectors of the economy to "engage with employers and encourage them to support our ambitions".
"We're proud to be the UK's leading Living Wage City-Region," said Mayor of Greater Manchester Andy Burnham.
"It's a testament to the work we've done across our 10 boroughs, with businesses, the VCSE sector and other organisations, to show that paying the real Living Wage is not only the right thing for communities – it's the right thing for employers too."
He continued: "Payment of the real Living Wage is changing lives here in Greater Manchester.
"It's the difference between just getting by and having a good wage that allows you to do more than simply pay the bills [and] we've made great progress but, with the rising cost of living felt sharply in some of the most disadvantaged places, we know there's still a long way to go.
"That's why we're going to be out there this week making the compelling case for every single employer in our city-region to pay their workers the real Living Wage."
Earlier this year, Andy Burnham established a Living Wage City-Region action group to bring together businesses, unions, local authorities, faith groups and voluntary and charitable organisations to drive forward plans.
According to GMCA, the number of accredited Living Wage Employers has increased around threefold since the election of Andy Burnham as Mayor of Greater Manchester in 2017, with almost 384 employers in the city-region – covering around 100,000 employees – granted Living Wage Employer status, and work is now under way to increase that number to 650 in the next three years, boosting the number of workers in the city-region earning the real Living Wage.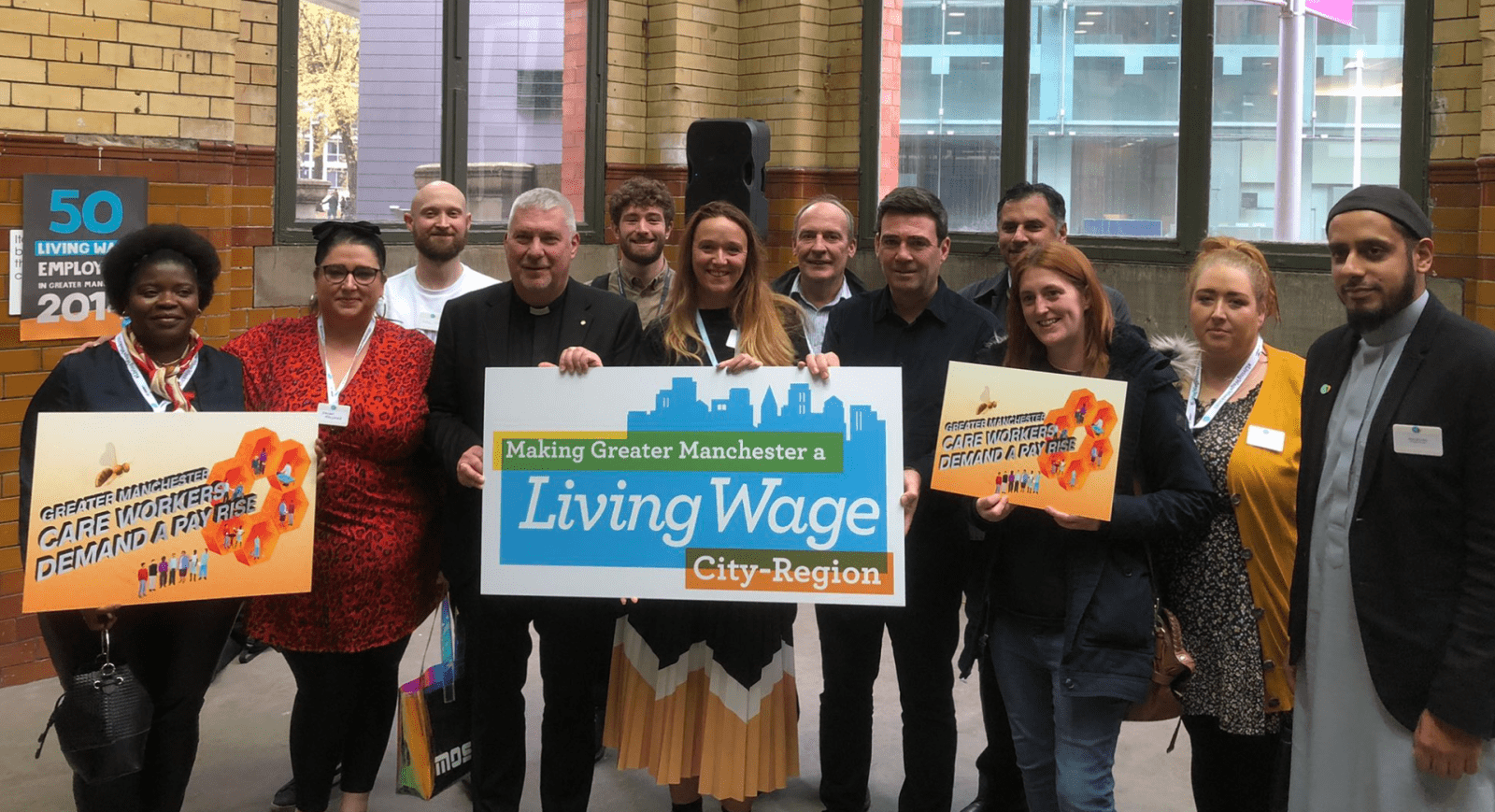 Currently, around 194,000 jobs in Greater Manchester – roughly 19% of all jobs in the city-region – pay less than the real Living Wage, which is the lowest since but the ambition is for all businesses in Greater Manchester to pay employees the real Living Wage and offer Living Hours contracts by 2030.
This figure is the lowest since wage level records began.
"With living costs rising so rapidly, today's new Living Wage rates will provide thousands of workers and their families in Greater Manchester with security and stability. Alongside this, the steps Greater Manchester has taken to become a Living Wage City Region will help to lift many more out of working poverty and on to a wage that meets their everyday needs.
"We know that the Living Wage is good for businesses as well as workers, and as we rebuild our economy post pandemic, the real Living Wage will be crucial to rebuild on strong foundations."
You can find out more via the Greater Manchester Combined Authority (GMCA) website here.
Featured Image – Flickr / Wikimedia Commons