News
Greggs has set up a festival site in Manchester and they're giving out free sausage rolls
The 'Snackfest' bus has already appeared in Brighton this week, unveiling a surprise show from pop star Kelis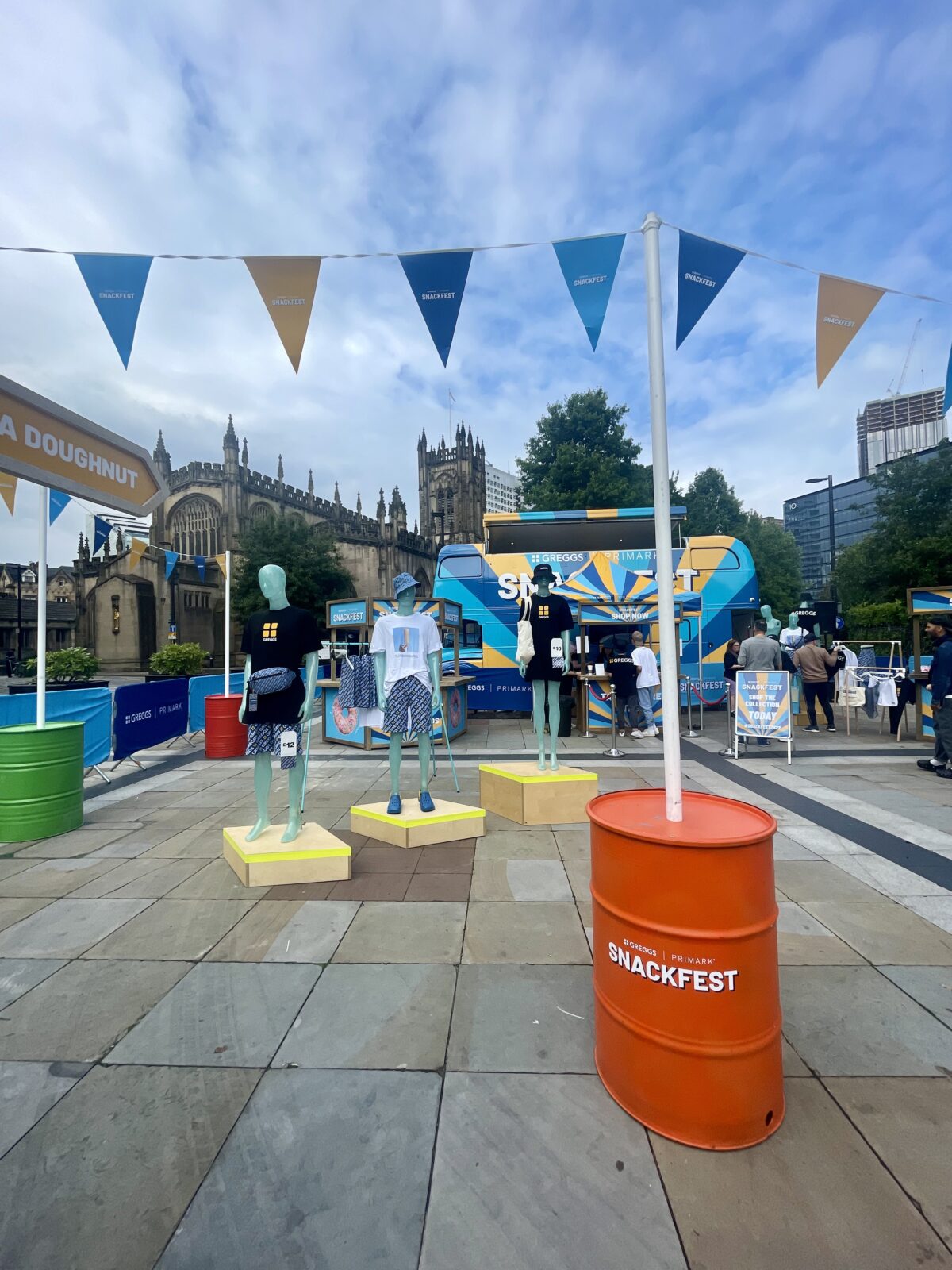 Greggs and Primark have set up a mini festival site in Manchester city centre, and are set to hand out free sausage rolls today.
The Snackfest bus has rocked up in Cathedral Gardens to celebrate the pastry brand and budget retailer's latest collaboration.
The pop-up site features branded bunting, mannequins kitted out in the new Greggs x Primark collection, and signage directing visitors towards 'coffee cup alley', 'tasty fashion', 'hook a duck' and the 'main stage'.
The 'Snackfest' bus has already rolled up in other cities including Brighton this week, where the team unveiled American pop star Kelis of 'Milkshake' and 'Bo$$y' fame for a surprise outdoor performance – wowing locals who happened to stumble across the show.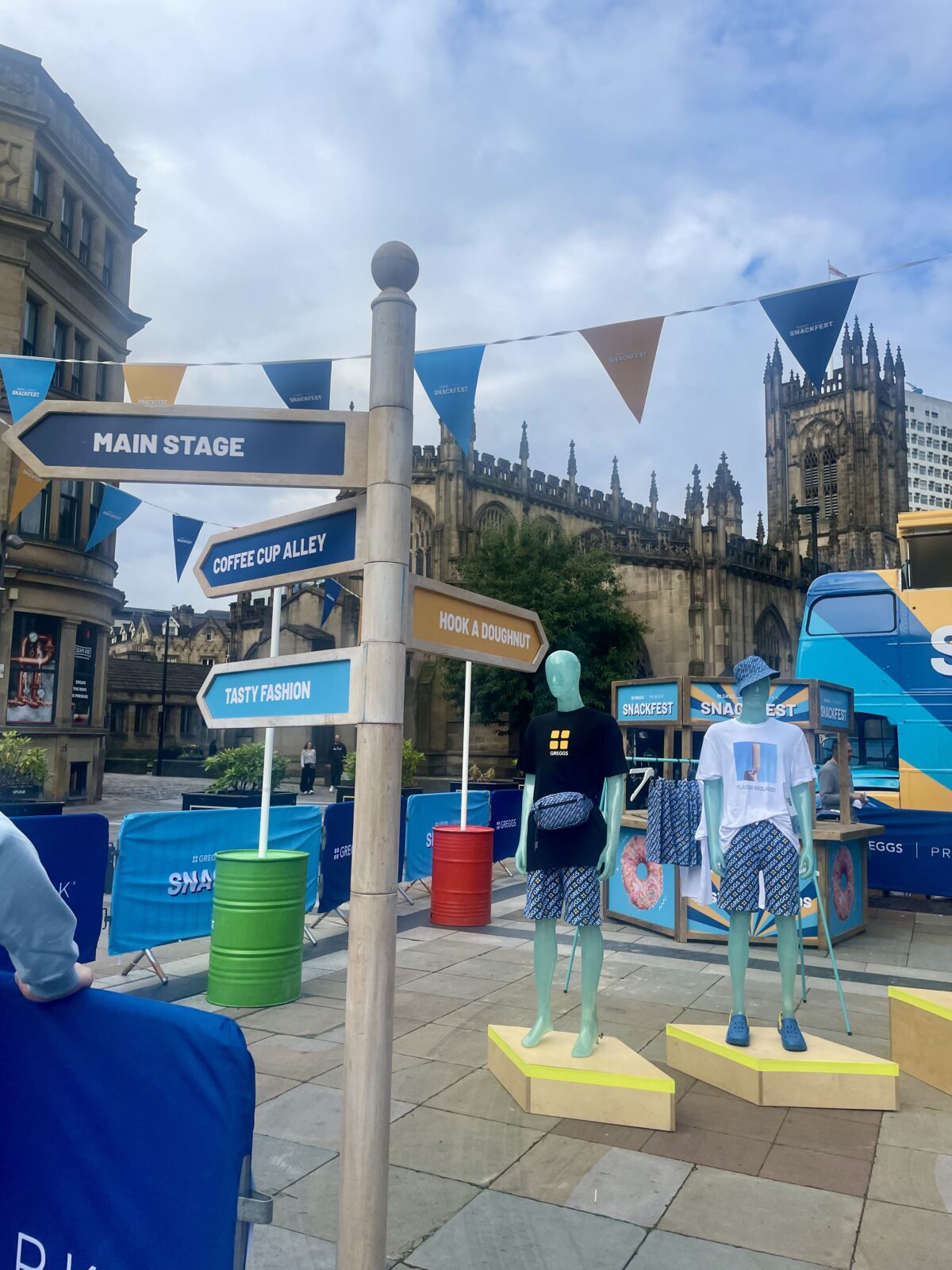 It's not currently clear if Kelis will make another performance here in Manchester this afternoon, or whether the Snackfest tour will bring out someone with closer ties to the North West.
Greggs has been teasing out the next location of its bus all morning, sharing hints on social media that 'Oasis, Stone Roses and The Smiths hail from this city'. We would be surprised to see any of those get up on stage later, though.
Read more: Deliveroo is giving away free food to mark the end of Neighbours – but only to a specific address
The brand is celebrating the re-issue of its Greggs x Primark clothing collaboration, which brings back some of the most popular items from the original range, including the iconic bucket hat and Sausage Roll underpants.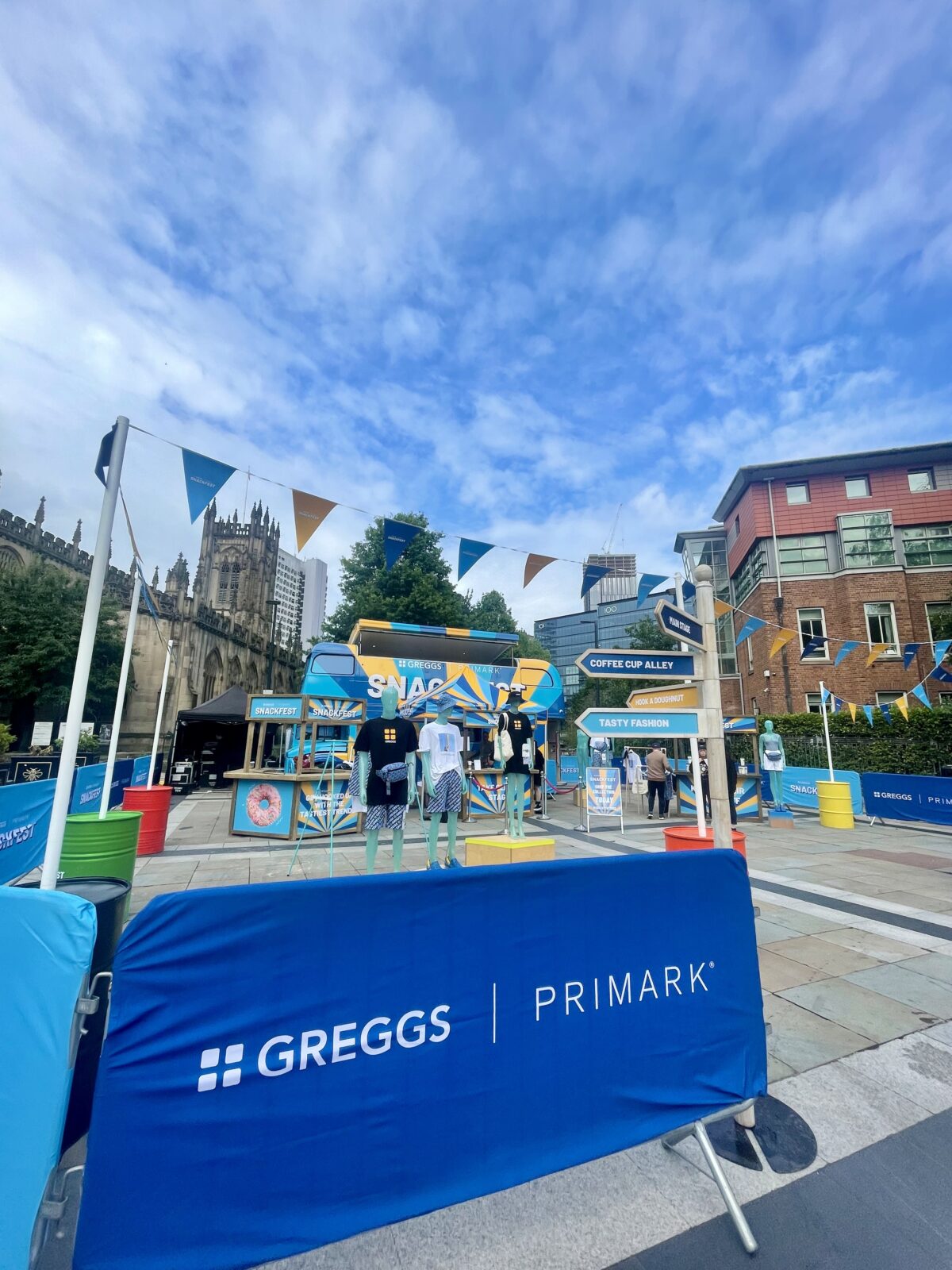 Cropped hoodies, Croc-inspired cloggs, basketball jerseys, cycle shorts and Greggs branded bodysuits also feature, and those turning up today will get the chance to pick up some garms for themselves as well as digging into complementary sausage rolls.
Following today's pop-up 'Snackfest' tour, the range will be available in Primark stores nationwide from Friday 5 August until stocks last.
Feature image – The Manc Group