News
Historic Manchester pub The Briton's Protection under serious threat
Owners are battling to retain control of the iconic pub after being served a Section 25 eviction notice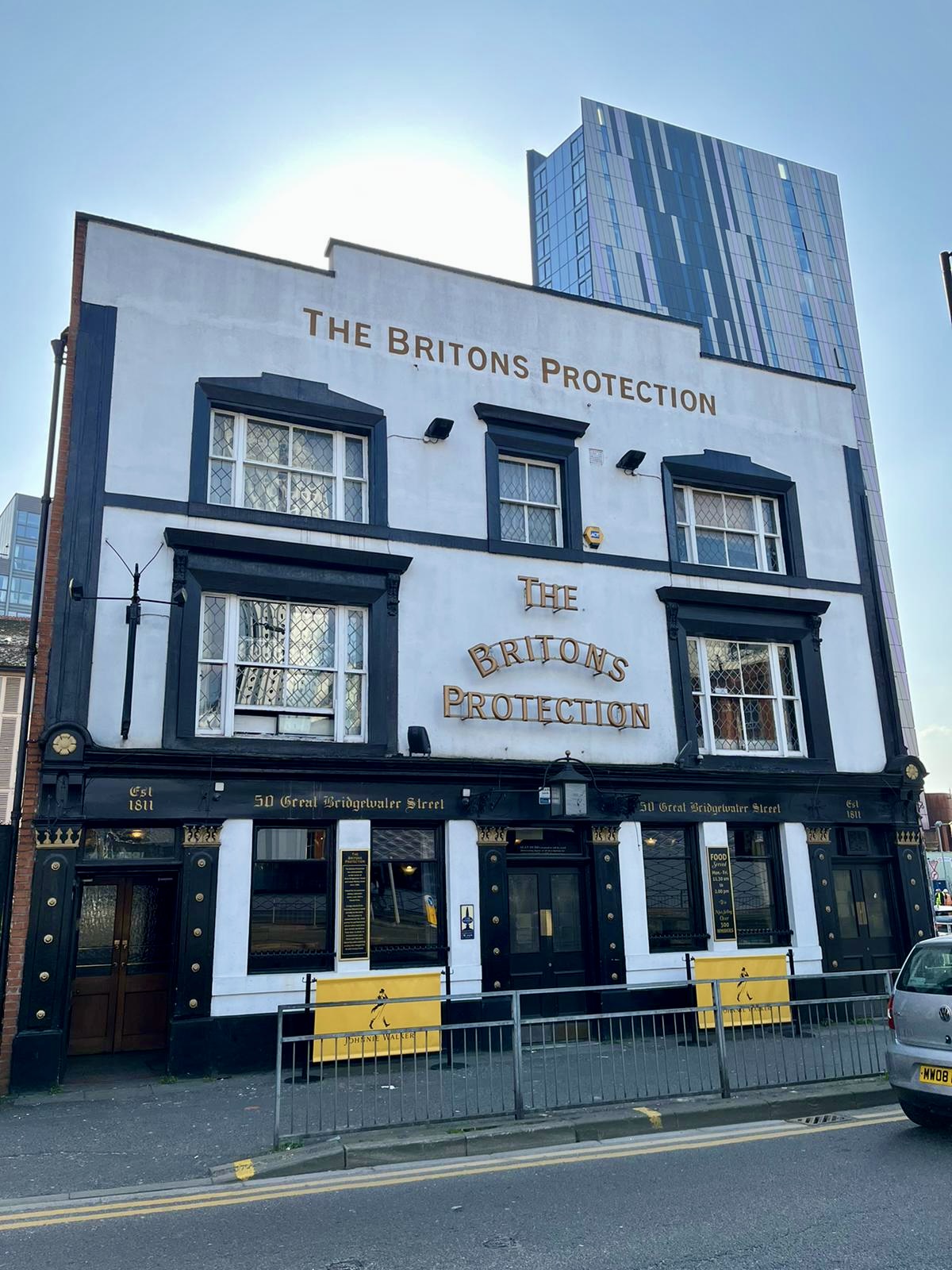 Historic Manchester pub The Briton's Protection is facing a serious threat to its way of operating that could put everything its owners have worked for at risk.
Long considered a Manchester institution, the specialist whisky pub boasts more than 360 bottles of the beautiful amber nectar on its back bar and draws in customers from across the globe for its rare collection of Jack Daniels – the biggest of any pub in the city.
It's also featured in the CAMRA good beer guide, thanks to the efforts of owners Alan Hudd and Mark West, who've worked hard to develop relationships with local brewers to offer punters a rich and varied cask offering.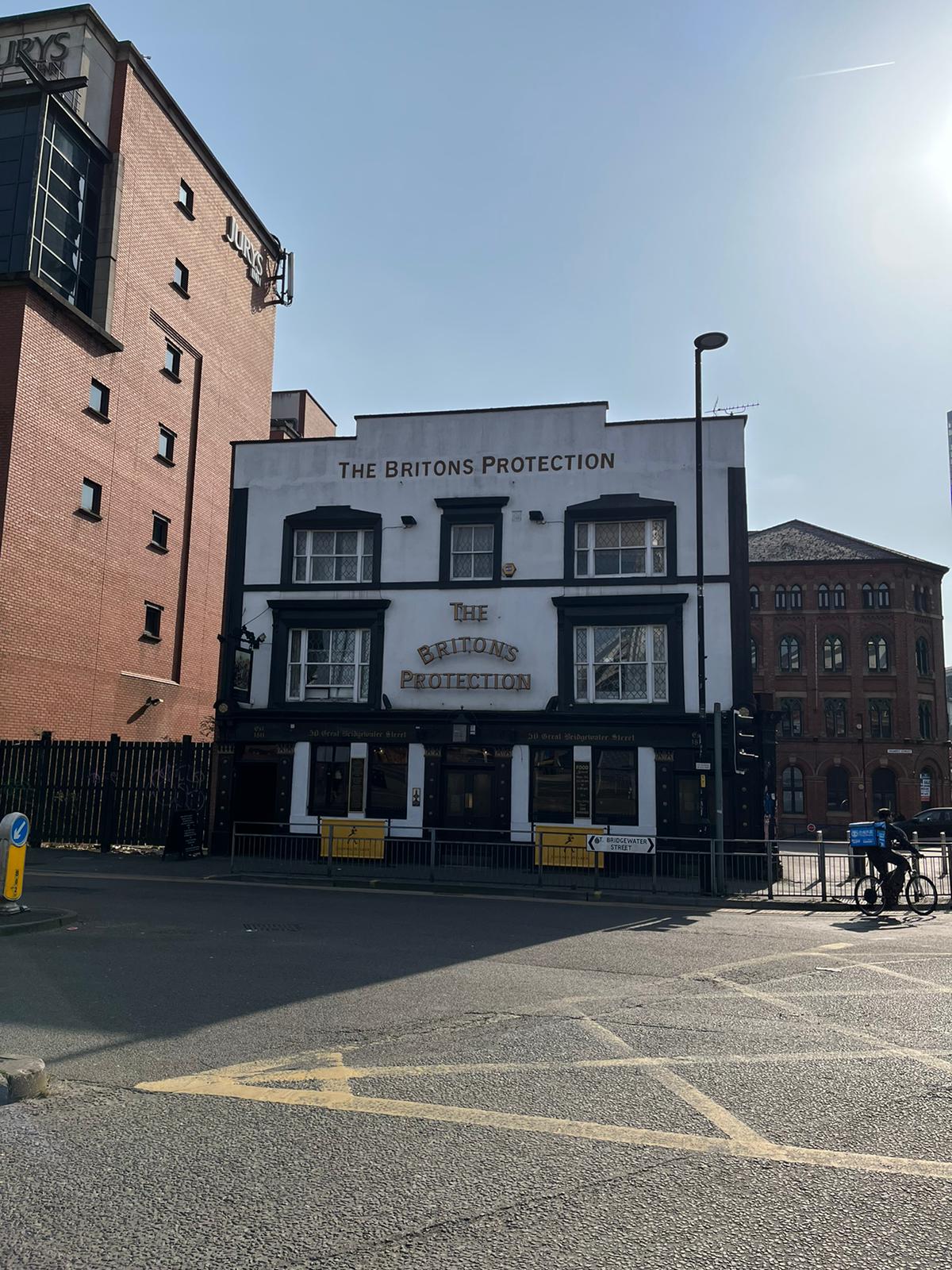 In doing so, they've carved out a specialist niche for the pub. It was even nominated for an award due to the fact last week.
But now, all that teeters on a precipice as they enter into a battle with Heineken-owned landlord Star Pubs, who they say want to take back control of the pub and 'strip away' everything that makes it unique.
Having struggled through Covid with minimal government support, it is the last thing they need right now.
Speaking to The Manc, owner Allan Hudd said: "I just think it's a massive shame that Star pubs want to take this pub back after putting 10 years of my hard work into to make it what it is and offer a great whisky and local cask ale which is something they won't be able to offer – our USP will be stripped away."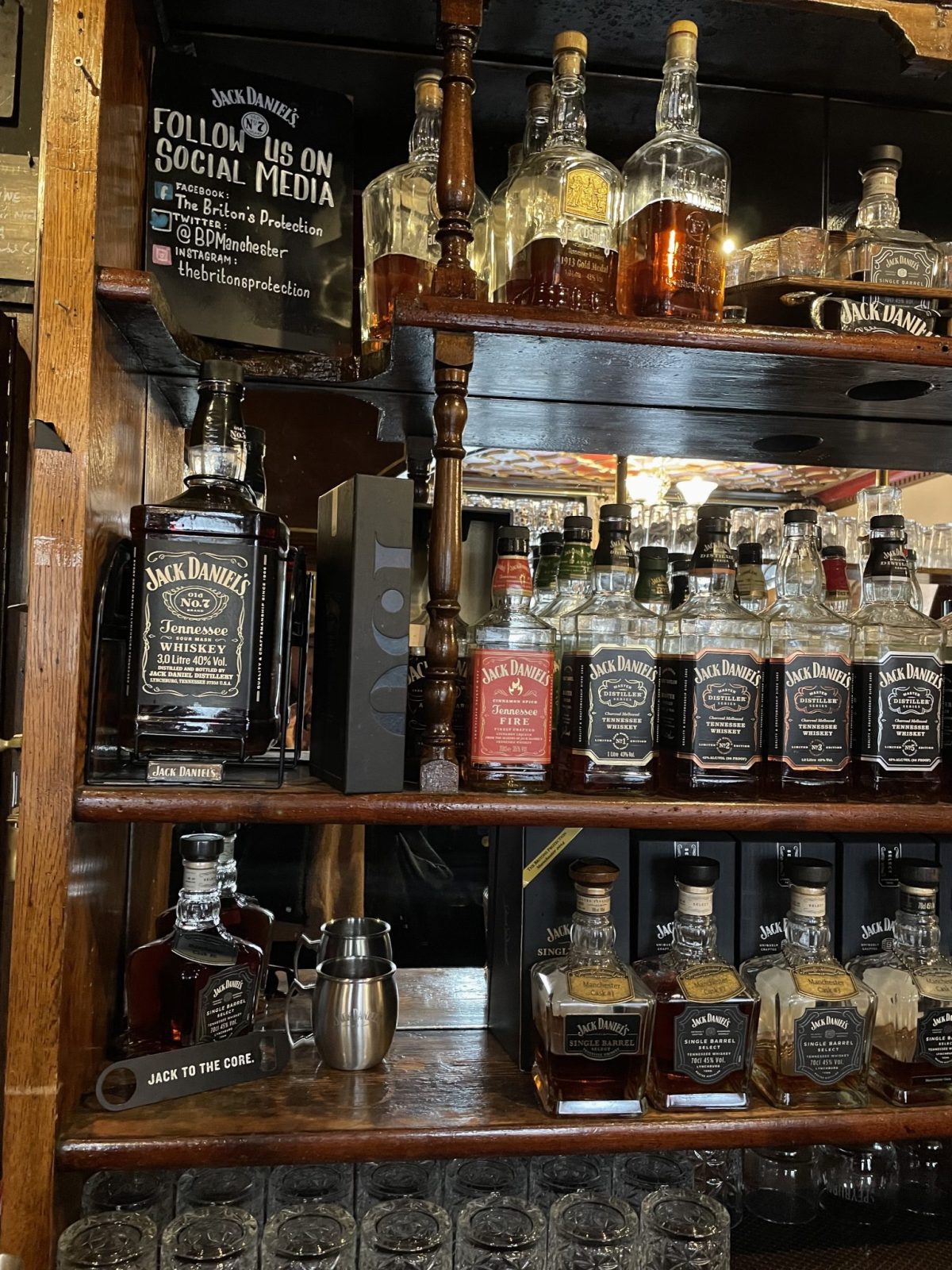 During the darkest moments of the pandemic, the pub's owners feared The Briton's Protection might never reopen. Now they're facing the possibility of losing it all over again.
The pub is currently run as 'market rent only' (MRO) – meaning only rent is paid to landlord Star Pubs & Bars and alcohol can be sourced by owners from elsewhere.
In spite of this, the owners buy a number of products from Heineken as well as purchasing more unique items elsewhere – something they feel makes them model tenants for the MRO model.
Read more: The Manchester boozer famed around the world for its Jack Daniels collection
However, it now seems that Heineken is not happy with the arrangement as they have refused to renew the lease – instead suggesting that owner Allan set up his own limited company and become a 'self-employed manager' under its Just Add Talent talent scheme.
But without the local cask ales and diverse whiskey section that pulls punters over to this out-of-the-way part of town, it's very hard to see how the pub would be able to stay in the black – for Allan, or anyone else who was to take it on.
It's also hard to see that anyone would want to go there without the special offerings that currently make it so unique.
It's a devastating proposition and one that The Briton's team is now gearing up to fight in court.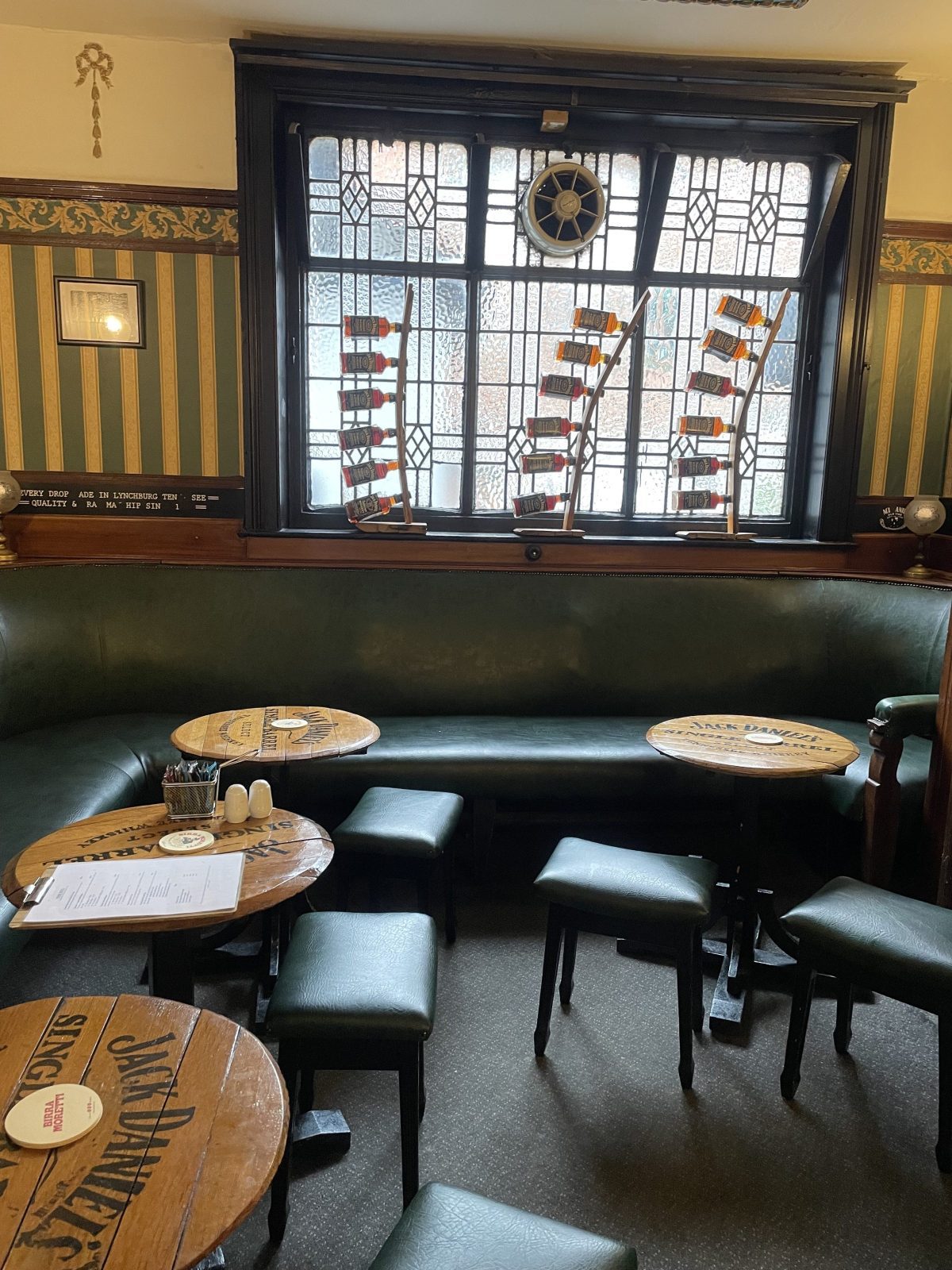 The news that the landlord would not renew their lease came as a shock to owners, who had been told if they paid all outstanding rent and the next quarter upfront there would be no issues moving forward with a new contract.
On the basis of this agreement, £170,00 was paid – only for The Briton's owners to be issued with an eviction notice a week later that stated Star Pubs wanted to take The Briton's Protection back into its managed portfolio.
If Star Pubs was successful in returning the pub to its fold, this would remove the ability of any future management to buy from outside Heineken's supported products – putting an end to the unique whiskey and craft ale offerings for which The Briton's Protection has become known.
The closest 'local' ale that would be available, we're told, comes from 60 miles away. As for the whiskey, if Star Pubs were to succeed the over 360 bottles in The Briton's collection would be reduced to little more than 10. A sad state of affairs indeed.
"They'll just go to The Pev", says Allan, if they come in and find nothing more than the same two or three beers they can get anywhere else on tap.
The pub is launching a public campaign to fight back this week, with the support of CAMRA, Labour MP Lucy Powell, Manchester Whisky Club and the Peterloo Society.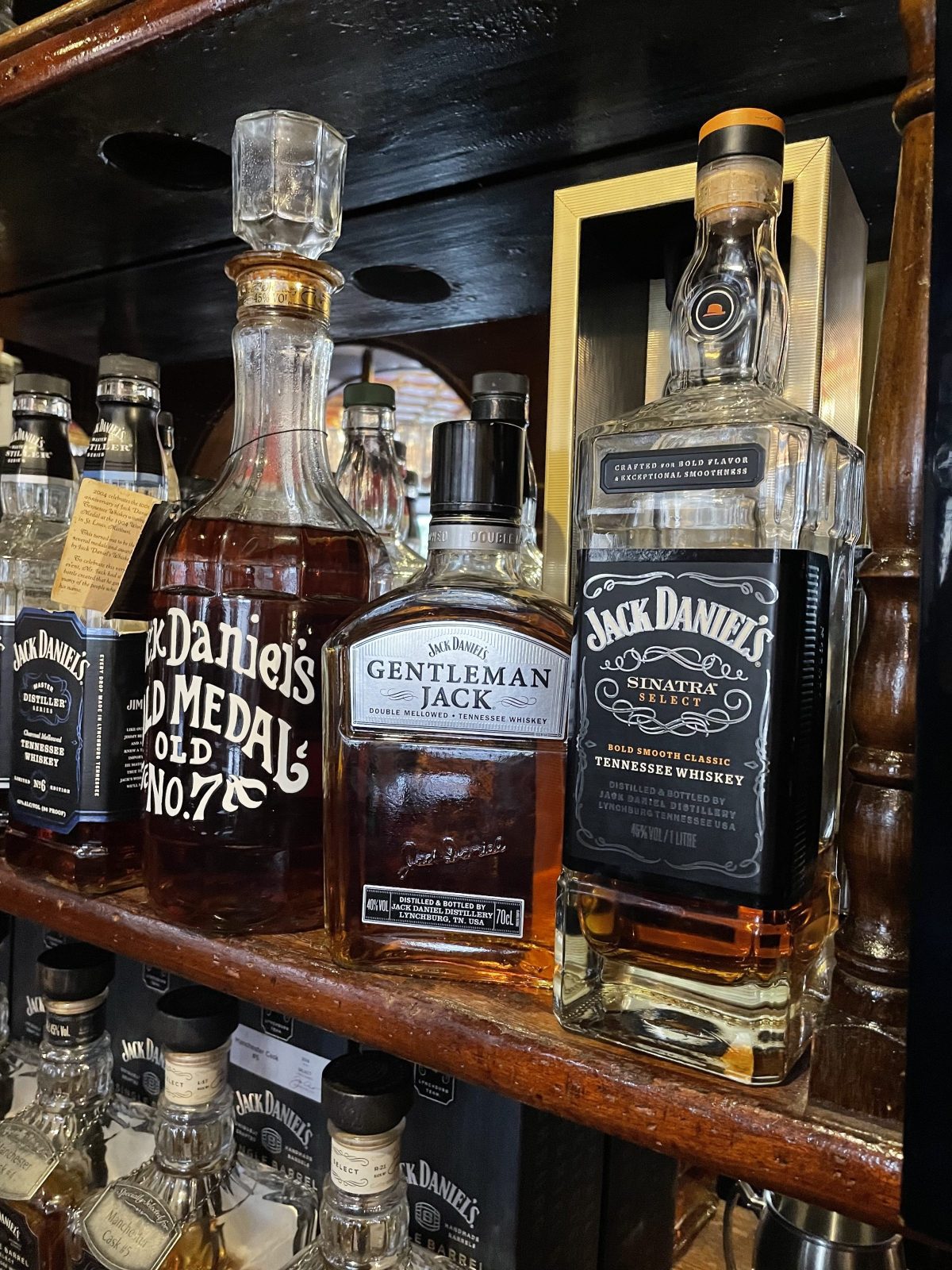 A spokesperson for CAMRA told The Manc: "We feel it is scandalous how Heineken / Star Pubs are treating one of its best tenants in what must be, the most famous pub in Greater Manchester.
"To do what they are wanting to do to Allan after has fought so hard to keep this pub going through thick and thin and a pandemic is truly criminal.
"Heineken just do not understand either the pub or its customers with its significant offerings in both real ale and whiskeys from such a landmark pub. They should be helping to preserve this pub and keep their word on previous agreements.
"They should also be raising significant objections to the proposed 20+ story block being proposed to be built next door and the ludicrous "in fill" on the other side of the BP. We all need to start preserving our historic pubs, Heineken are just so wrong and should be ashamed as to how they treat their tenants."
CAMRA's Pub Protection officer Steve Ingham added: "CAMRA has […] pledged to support the business partners in their efforts to reach an equitable agreement and safeguard in any way we can the continued existence of the pub in its current form, the offer of traditional well kept beers and their wide range of whiskey's for which they have an enviable reputation.

"Pub companies often forget that they are only custodians of their 'assets' for an ephemeral period and that past and future generations have and hopefully will continue to enjoy this special place which has its own heritage apart from even any special protection we afford them.
"Thankfully the BP is a Grade 11 listed building and that at least continues to protect the fabric of the building against unsympathetic treatment.

"CAMRA will rigorously monitor the unfolding planning application and the treatment of the tenants at the BP."
A spokesperson for Star Pubs & Bars said: "Briton's Protection is a beautiful, historic Manchester pub that appeals to both locals who love real ale and visitors looking to experience a traditional Mancunian Great British pub.
"We believe in its future and, now that the lease is coming to an end, we feel this is the ideal opportunity to review how the pub will be operated going forward to ensure its long-term sustainability.
"Briton's Protection is the perfect fit for our Just Add Talent model, and we plan to build on the current offer whilst continuing to support the pub's historic status and maintaining its focus on serving an interesting range of real ale and ciders."
A petition has been set up by the pub's owners to try and save the pub. If you want to sign it you can do so here.
Feature image – The Manc Group