News
'Honoured' – Manchester bar reacts after winning UK Bar of the Year
"We are proud to call Manchester home."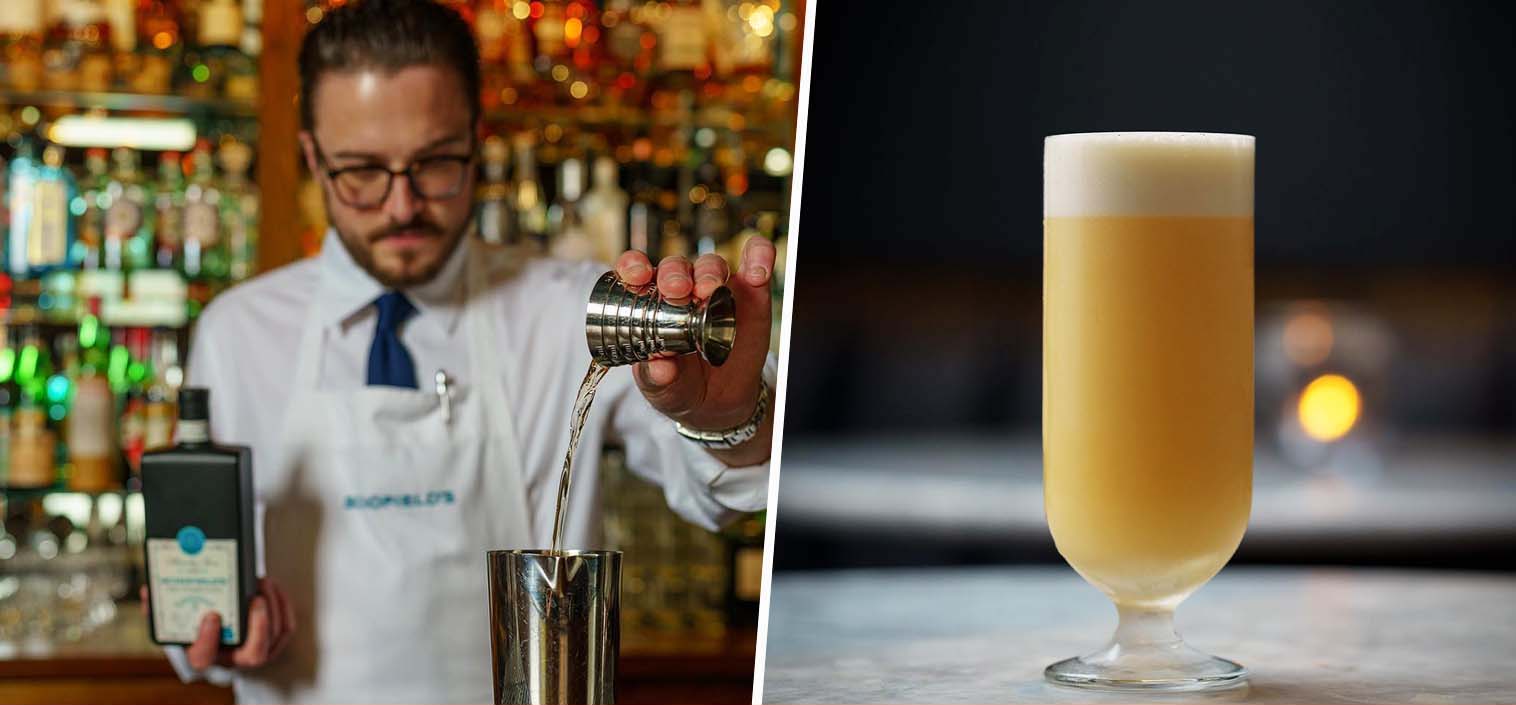 Manchester cocktail bar Schofield's has shared its absolute honour at being awarded not one but two prestigious gongs at one of the UK's biggest bar awards ceremonies.
Shortlisted for no less than four awards in all, the sophisticated cocktail bar was awarded both 'Bar of the Year' and 'New Bar of the Year' at the Class Bar awards ceremony this week – making history as the first venue to ever win both.
Attending a glitzy awards ceremony on Tuesday night, the understated cocktail den beat London's A Bar with Shapes for a Name and Tayer + Elementary, as well as Leeds' Tabula Rasa, to take home two of the ceremony's biggest awards.
It's a coup for Bury-born brother Joe and Daniel Schofield, who have only recently opened the sleek city centre cocktail bar – taking over landmark Manchester boozer The Old Grapes last year.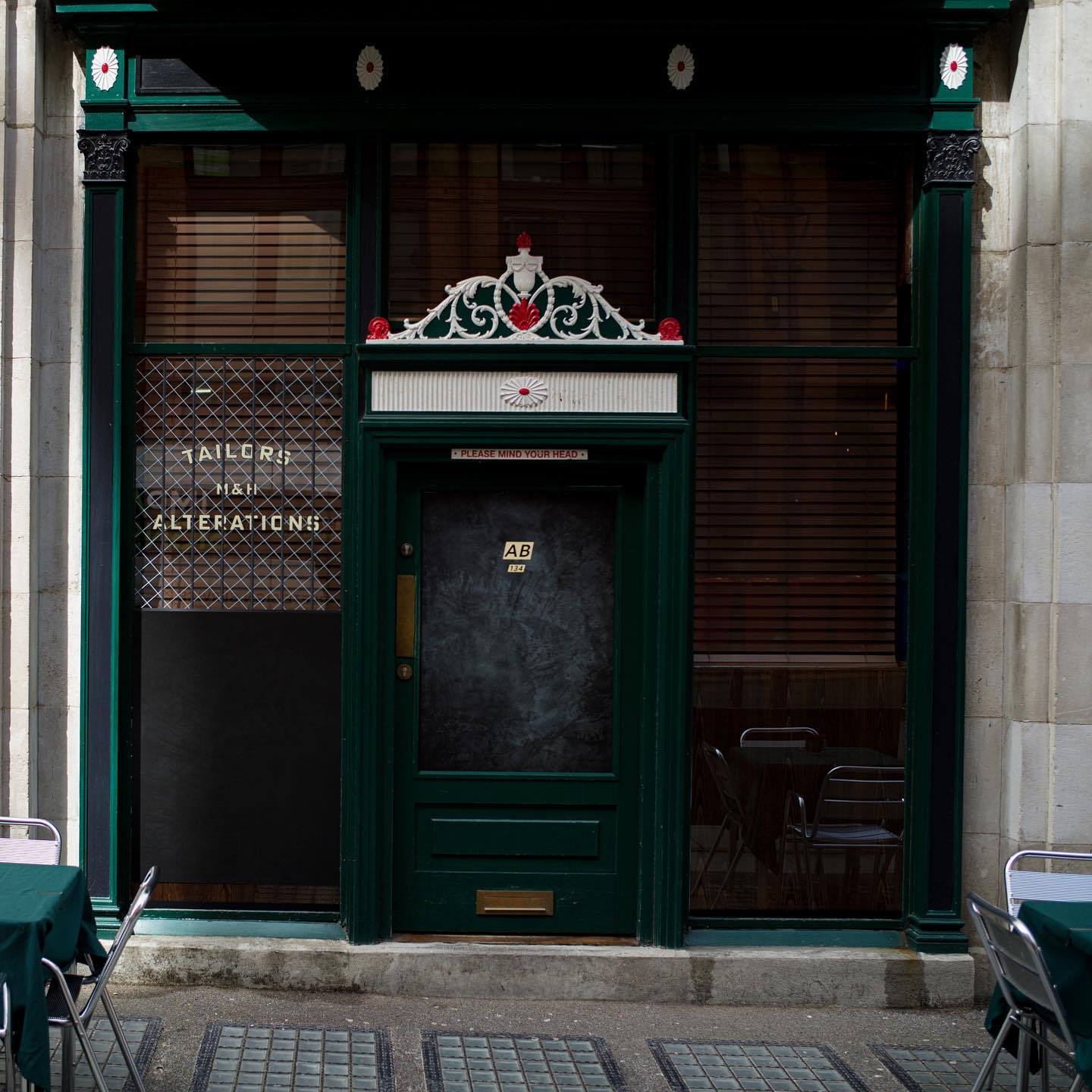 Since then, they've gone from strength to strength – with Schofield's first appearing at number 16 on the 2022 Top 50 Cocktail Bars List, and now this.
Read more: The best cocktail bars in the UK have been revealed – and two are in Manchester

Sharing their news on Instagram, Schofield's wrote: "We are honoured to receive Bar of the Year and New Bar of the Year at the prestigious CLASS Bar Awards, and be the first bar to ever win both.

"We would like to take this opportunity to thank our team, for constantly giving 100% to our goal of providing hospitality to our guests.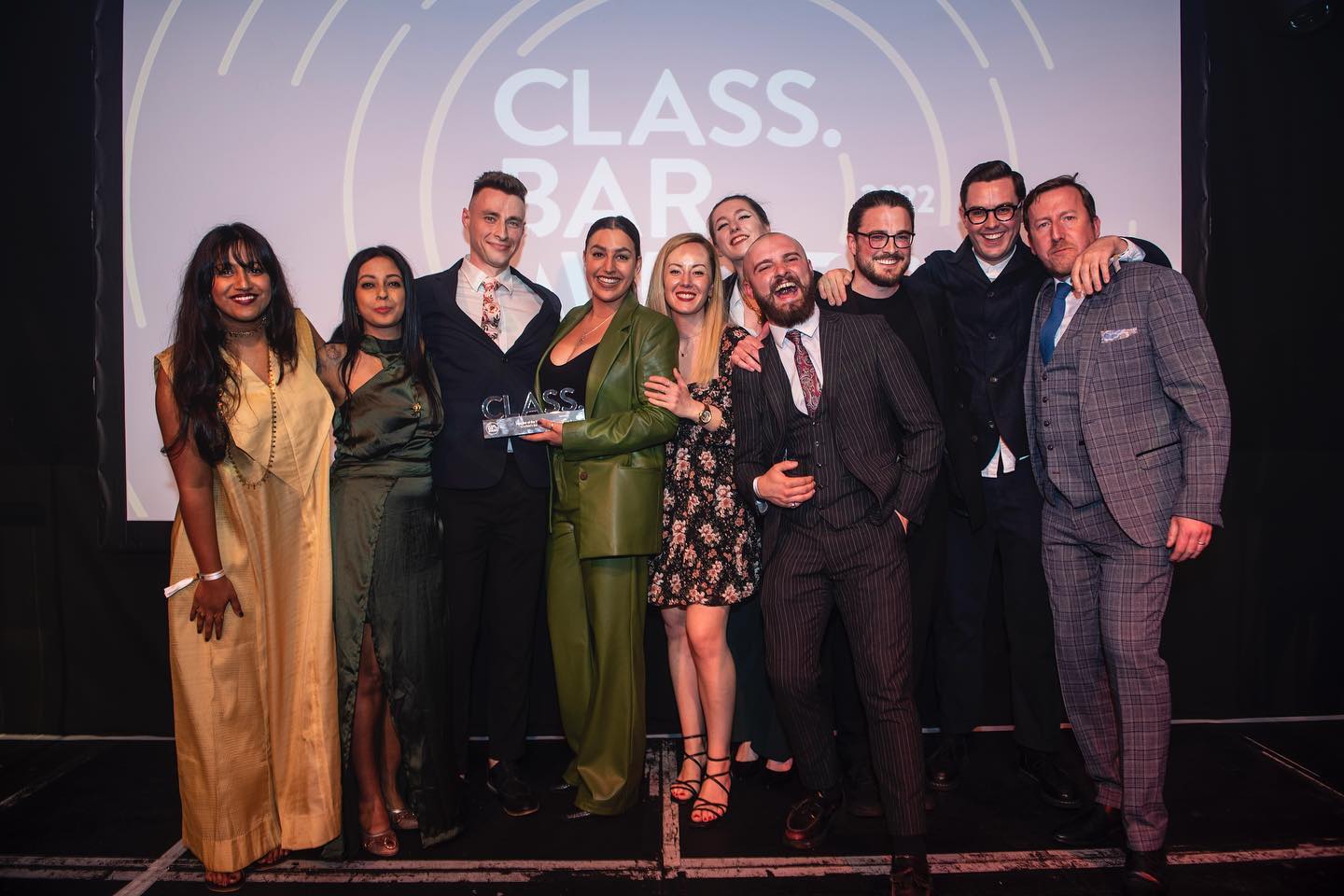 "We would like to thank our guests for supporting what we do on a daily basis. We would also like to thank the hospitality community of Manchester for taking us in.

"We are proud to call Manchester home and proud to be a part of a thriving hospitality scene.
To the team who couldn't join us last night, we collected the awards on your behalf."
As well as Schofield's, brothers Joe and Daniel also have a second cocktail bar, Atomeca, on Deansgate Square and recently revealed plans to open a third underneath Gary Neville's Stock Exchange Hotel.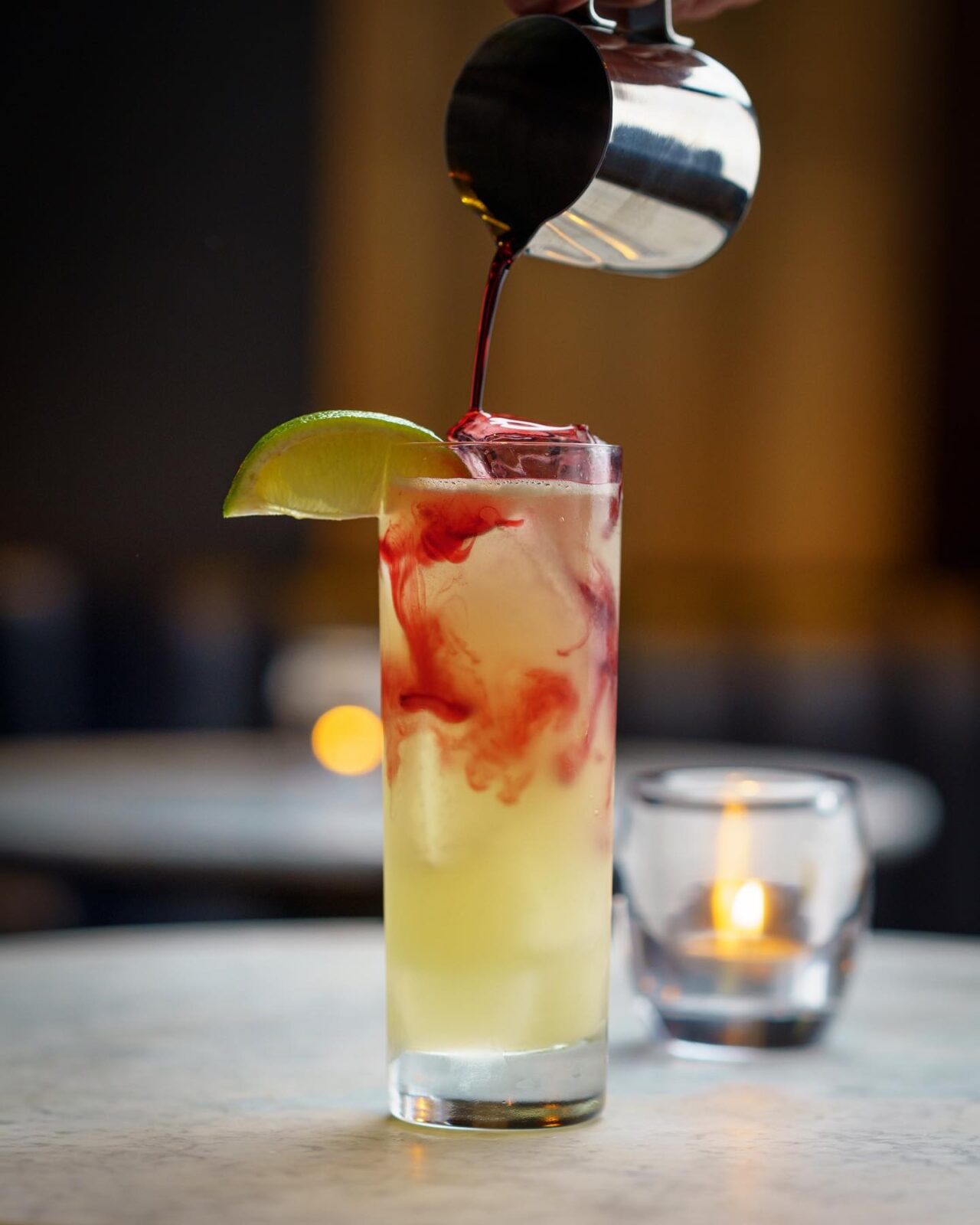 Schofield's wasn't the only Manchester bar to take home an award on the night.
Mecanica, the opulent Swan Street bar with a menu inspired by hotels from around the world, also took home a gong from the Class Awards on Tuesday.
Bartender Elena Wright has only been in the industry for a year, but that didn't stop her from being awarded the 'Emerging Bartender of the Year' award at this year's Class Bar Awards ceremony.
Read more: Manchester bartender left 'absolutely speechless' after winning top award
The annual awards, organised by leading industry publication Class, celebrate the very best of the UK's bartending talent, with further categories including Bar Manager of the Year, Front of House Star of the Year, Bar Employer of the Year, Social Media Presence of the Year and Sustainable Practices Award.
The full list of Class Bar Awards winners and finalists can be found below.
Social Media Presence of the Year sponsored by Della Vite
Sexy Fish, London
Nightjar & Oriole, London (Winner)
Pineapple Club, Birmingham
Mr Fogg's, London
Sustainable Practices Award sponsored by Belvedere
Publiq, London ​(Winner)
Henrock Bar, Windermere
Ugly Butterfly, St Ives
Rockwell, London
Front of House Star of the Year sponsored by Horse With No Name
Dina Gestoso-Mattar, Pineapple Club, Birmingham
Christiana Pirinu, The Donovan Bar, London
Jacopo Correnti, Oriole, London (Winner)
Shaneka Mccalla, The Goring Bar, London
Emerging Bartender of the Year sponsored by La Hechicera
Courtney Francis, Ojo Rojo, Bournemouth
Rory Sorrell, Murder Inc, London
Elena Wright, Mecanica, Manchester (Winner)
La'Mel Clarke, Lyaness, London
Bar Employer of the Year sponsored by Master of Malt Trade
Mecanica, Manchester
Pineapple Club, Birmingham (Winner)
Speakeasy Entertainment (Nightjar & Oriole), London
Dishoom, London
Bar Manager of the Year sponsored by Italicus
Maura Milia, Connaught Bar, London (Winner)
Klára Kopčikova, Pineapple Club, Birmingham
James Wheeler, Lyaness, London
Sophie Bratt, Sexy Fish, London
Outstanding Contribution Award sponsored by Stauning Whisky
Anistatia Miller and Jared Brown (Winners)
Cocktail of the Year sponsored by Lanique
Pineapple | Miso, Silverleaf at Pan Pacific, London
Biscoff Old Fashioned, Present Company, Liverpool
Pastel, A Bar with Shapes for a Name, London (Winner)
Irish Coffee, Swift, London
Drinks Menu of the Year sponsored by Franklin & Sons
Lab 22, Cardiff (Winner)
A Bar with Shapes for a Name, London
Schofield's Bar, Manchester
Couch, Birmingham
Bar Food Menu of the Year sponsored by Menabrea
Bon Vivant, Edinburgh
Tayer + Elementary, London (Winner)
Little Mercies, London
Homeboy, London
Specialist Bar of the Year sponsored by Savoia
KOL, London
Hey Palu, Edinburgh
Milroy's, London
Hacha, London (Winner)
Hotel Bar of the Year sponsored by Moët & Chandon
Side Hustle, Nomad, London
Connaught Bar, The Connaught, London (Winner)
Artesian, The Langham, London
Lyaness, Sea Containers, London
New Bar of the Year sponsored by Hapusa Gin
A Bar with Shapes for a Name, London
Schofield's Bar, Manchester (Winner)
Tabula Rasa, Leeds
Silverleaf at Pan Pacific, London
Bar of the Year sponsored by Disaronno
Tayer + Elementary, London
Schofield's Bar, Manchester (Winner)
A Bar with Shapes for a Name, London
Lab 22, Cardiff
Bartender of the Year sponsored by The Busker
Rachel Orange, Schofield's Bar, Manchester
Remy Savage, A Bar with Shapes for a Name, London (Winner)
Monica Berg, Tayer + Elementary, London
Filippos Filippopoulos, Tabula Rasa, Leeds
Bar Innovator(s) of the Year sponsored by Tia Maria
Lyndon Higginson, The Liars Group, Manchester
Joe & Daniel Schofield, Schofield's Bar / Atomeca, Manchester
Monica Berg & Alex Kratena, Tayer + Elementary, London (Winner)
Remy Savage, A Bar with Shapes for a Name, London