News
How to help in Manchester if you see someone homeless in the freezing cold
Here are some things you can do to help someone as the temperature drops below zero this week.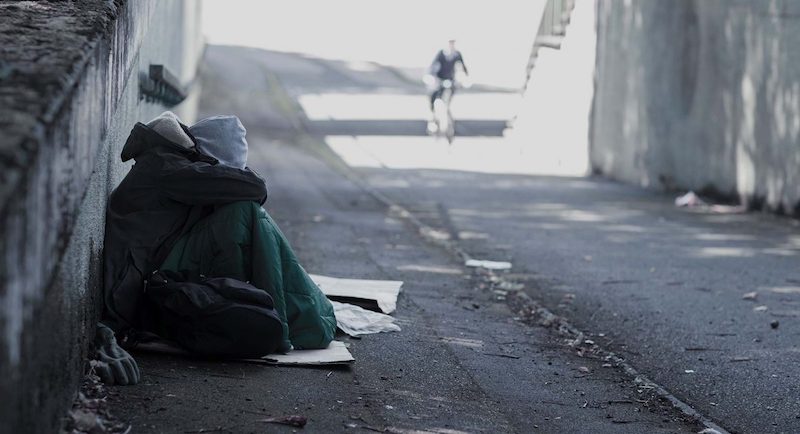 Whilst much has been done over the past few years to improve options for people who find themselves homeless in Greater Manchester, it's still a huge problem – felt especially hard when the temperature drops.
The Met Office has forecast lows of -3 that will last across the weekend into early next week, whilst health officials have told people to put their heating on, despite rising costs. But some don't even have the option to do that.
In the UK last year, 1,286 people died while homeless according to the Museum of Homelessness (MoH) Dying Homeless Project.
As a general rule, there are no legal protections for people sleeping rough in England. Most councils offer extra beds when temperatures are forecast to drop below 0ºC for three consecutive nights.
Fortunately here in Manchester, there is more support at hand.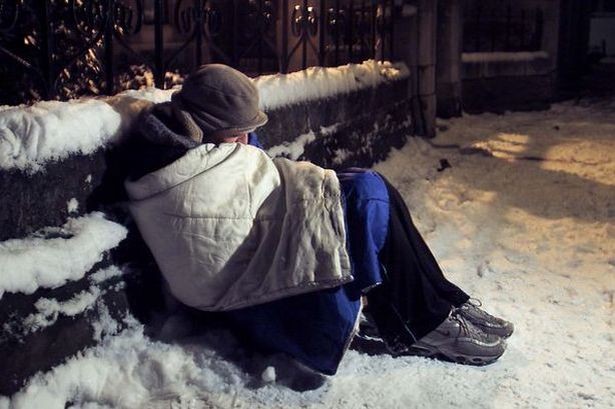 What support does Manchester offer homeless people in freezing weather?
Manchester is the first major metropolitan area in the country to promise help as soon as the temperature drops below 0ºC.
Shelters are opened up in and around the city centre as soon as one night of freezing temperatures is forecast, and stay open until temperatures rise back up above zero, giving everyone a warm place to rest.
Accommodation varies from hostel 'sit up' spaces to an emergency shelter run by local charity Coffee4Craig for the council, where people are provided with sleeping bags, mats, armchairs and even a TV. And when space runs out in the hostels, people are given a hotel room for the night.
There is also the Mayor's flagship A Bed Every Night scheme, which looks to offer a bed, hot meal and support for anyone sleeping rough in Greater Manchester at any time of year – regardless of the weather.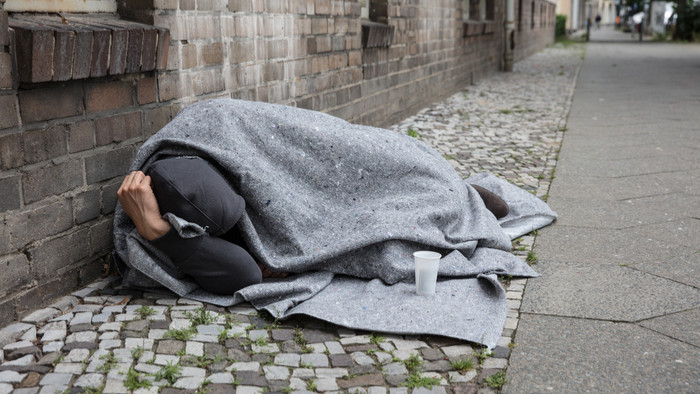 What can I do to help someone?
If you're concerned about someone, you can contact your local authority via one of the numbers below.
Alternatively, you can use this tool to view the services on offer in your area.
Read more: Here's six ways you can help homeless people in Greater Manchester this winter
Manchester city council
Referrals during the day can be made through the Council Rough Sleeper team (0161 234 5339). For referrals out of hours, call 0161 234 5001.
Salford council
Salford Housing Options can be contacted on 0161 607 1620 during office hours. Beyond this, the number to dial is 0161 794 8888.
Trafford council
Contact Housing Options Service Trafford on 0161 793 3252, or 0800 218 2000 out of hours.
Bolton council
During the day, ring Bolton Town Hall on 01204 333333. Out of hours, you can refer via the duty social worker on 01204 337777.
Bury council
In the day, refer through the Housing Assessment Service on 0161 253 5537. For out of hours referrals, call 0161 253 6606.
Wigan council
The Housing Options Team can be contacted on 01942 487 732 during the day. Out of hours referrals can be made via the duty social worker on 01942 828 777.
Tameside council
Call Tameside Housing Advice on 0161 331 2700 during the day, or contact out of hours support services on 0161 331 2700 or 0161 331 2888.
Oldham council
The number to call during the day is 0161 770 4605. For out of hours referrals, ring 0800 988 7061.
Rochdale council
Rochdale's cold weather service hotline can be reached on 01706 923 511 for information on accommodation.
Stockport council
In Stockport, residents are advised to call 0161 474 4237 with details of any vulnerable people they might be concerned about.
Featured Image – Flickr