News
'Impactful heavy rain' expected as Storm Babet hits Greater Manchester this week
Manchester? Rain? Well that's a new one.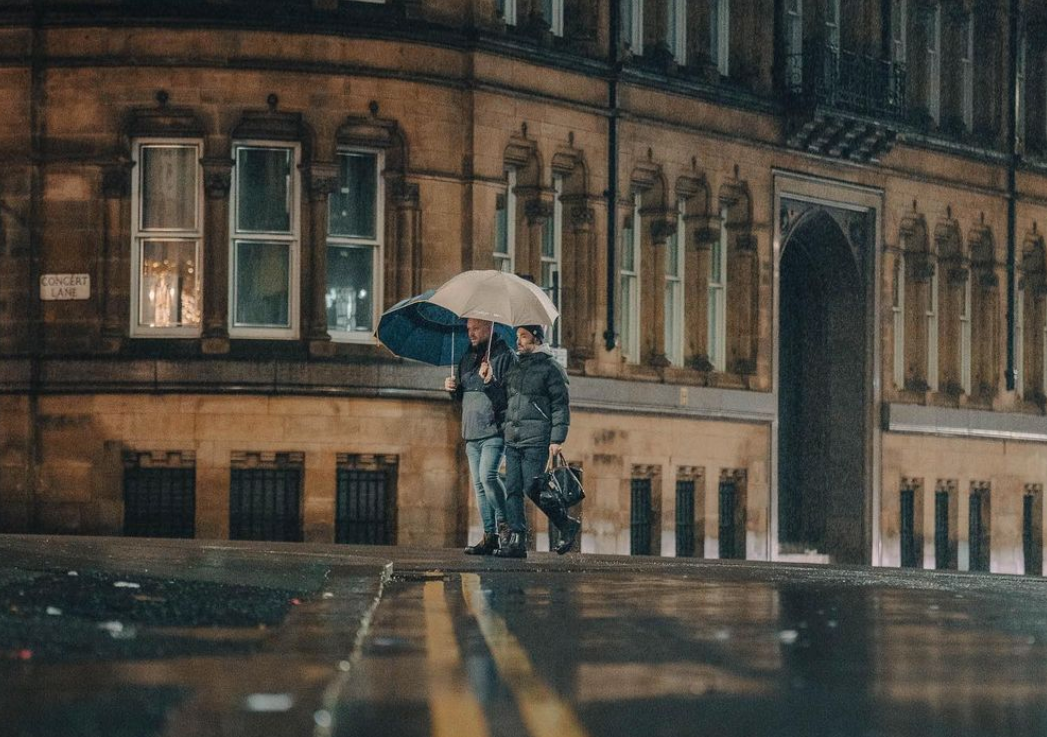 Autumn is well and truly here… but unfortunately, it's not quite the cold and crispy colourful autumn we were all hoping for.
The Met Office may have predicted last week that a "cold snap" is set to finally hit the UK this month after what had been a wash-out summer and unseasonably-warm last couple of weeks – but now, it seems they have changed their tune a little bit, as Storm Babet has officially been named, and she's on her way this week.
Storm Babet is set to bring "impactful rain" and "heavy winds" across parts of the UK from Tuesday evening, according to the Met Office.
Forecasters say rain will begin to move into the west from this evening (17 October), with the "increasingly wet and windy weather" then spreading more widely across the UK on Wednesday and heavy downpours expected in most parts through the day.
Although northern England – including here in Greater Manchester – sounds like it's in for a bit of a rough time, as is often the case, it's up in Scotland where they'll be getting the worst of it.
As the rain then moves northwards from Wednesday onwards, the Met Office says it will stall across central and eastern parts of Scotland, and will then become "heavy and persistent" from Thursday through to Saturday.
A 'Severe Weather Warning' for rain has even been issued for this area, and up to 150-200 mm of rain could accumulate in some areas of higher ground.
Further rain warnings have been issued for Northern Ireland and England, and there is also a Yellow warning for wind over the northern half of Scotland through Thursday and into Friday.
And as is often the case with storms, disruption to travel is expected throughout the week.
Speaking ahead of Storm Babet's arrival, Steven Keates, who is the Deputy Chief Meteorologist at the Met Office, said warned Brits of the "impactful rain" that's on its way this week.
He continued: "Heavy and persistent rain will fall onto already saturated ground bringing a risk of flooding, so it's important to stay up to date with warnings from your local flood warning agency as well as the local authorities.
"As well as heavy rain, Storm Babet will bring some very strong winds and large waves near some eastern coasts too, and gusts in excess of 60mph are possible in eastern and northern Scotland from Thursday."
Read more:
Mr Keats also added that the Met Office is likely to be updating its weather warnings "through the week", so the public is advised to keep an eye out.
Featured Image – Instagram (@the.manc via @emmabeaumont10)