News
Late night trams are FINALLY making a return to Manchester
It's been a long time coming.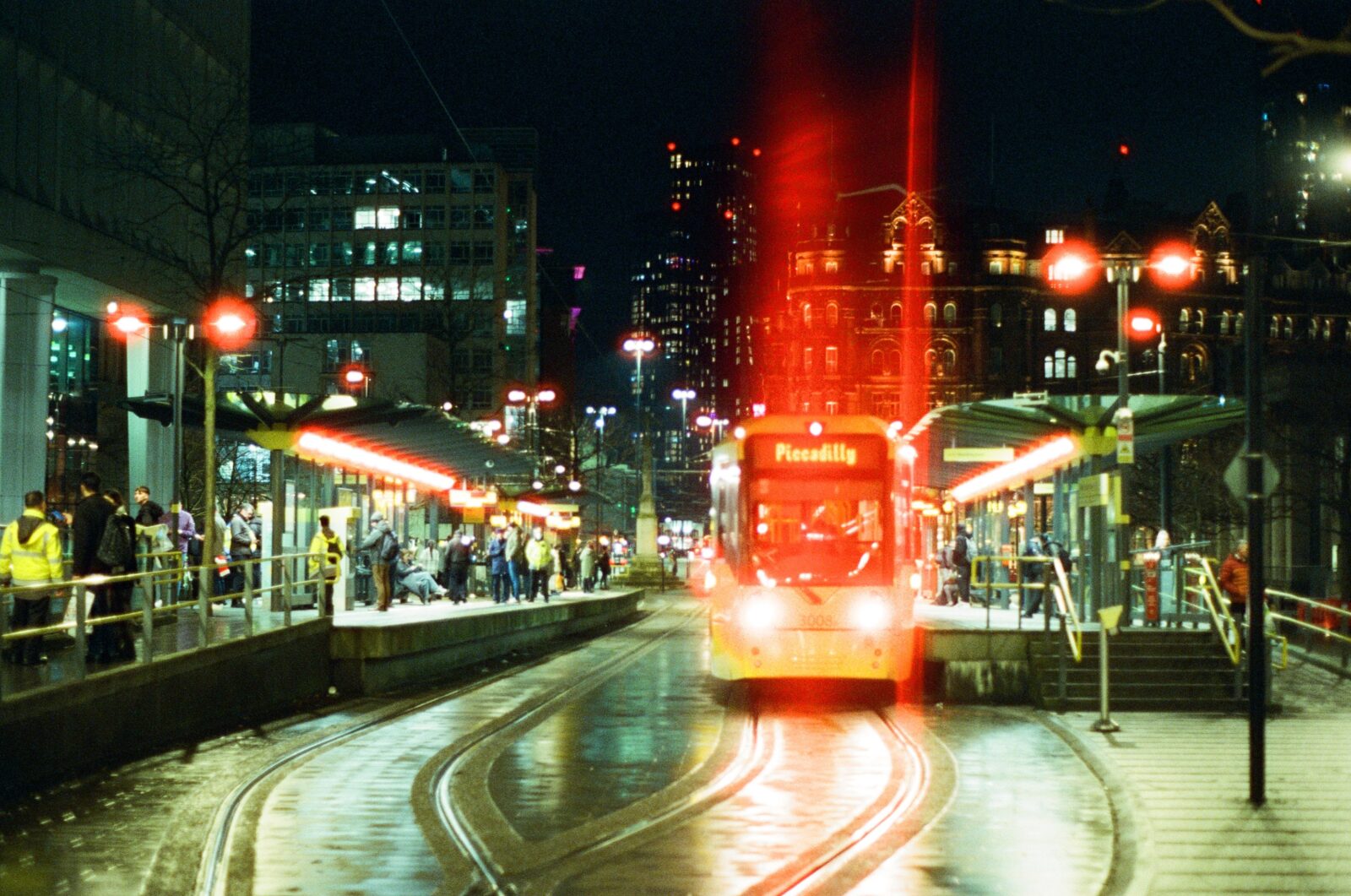 Metrolink has finally announced that its tram services will begin to run beyond midnight again this month.
The tram network had first introduced late-running trams back in 2019, when you could use them to get home around Greater Manchester until almost 2am.
Then Covid happened and services were stripped back, with the tram timetable never returning to its pre-pandemic system.
But not Transport for Greater Manchester (TfGM) has confirmed that 1am finishes on tram lines at weekends will return soon.
The later services will only run on Friday and Saturday nights, from 29 September, with actual departure times varying by Metrolink station.
Danny Vaughan, head of Metrolink at Transport for Greater Manchester, said: "We are partially reintroducing the 1am finish on Friday and Saturday nights.
"It is only on a 20-minute frequency for now. We will look to make an improvement on that later in the year."
Back in 2019, the later services were introduced as part of a 'festive enhancement' championed by both Mayor Andy Burnham and night time economy adviser Sacha Lord, and benefitted not only members of the public but also an estimated 414,000 night-time workers across the city centre.
So passionate were people about bringing it back, that Salford Lib Dems even launched a petition calling for their return.
The news of late-night trams for Manchester came along with the fact that the MediaCityUK to Etihad Campus peak service is also returning later this month.
That line has been disrupted all summer due to engineering works between Eccles and Weaste.
Trams will run every 12 minutes between 7am and 8pm Monday to Friday, and from 9am until 6.30pm on Saturdays.
Featured image: Unsplash, Jakob Cotton