News
Life insurance firm apologises for using picture of Manchester serial killer Harold Shipman in 'disgusting' advert
The company is known for its shocking advertisement campaigns.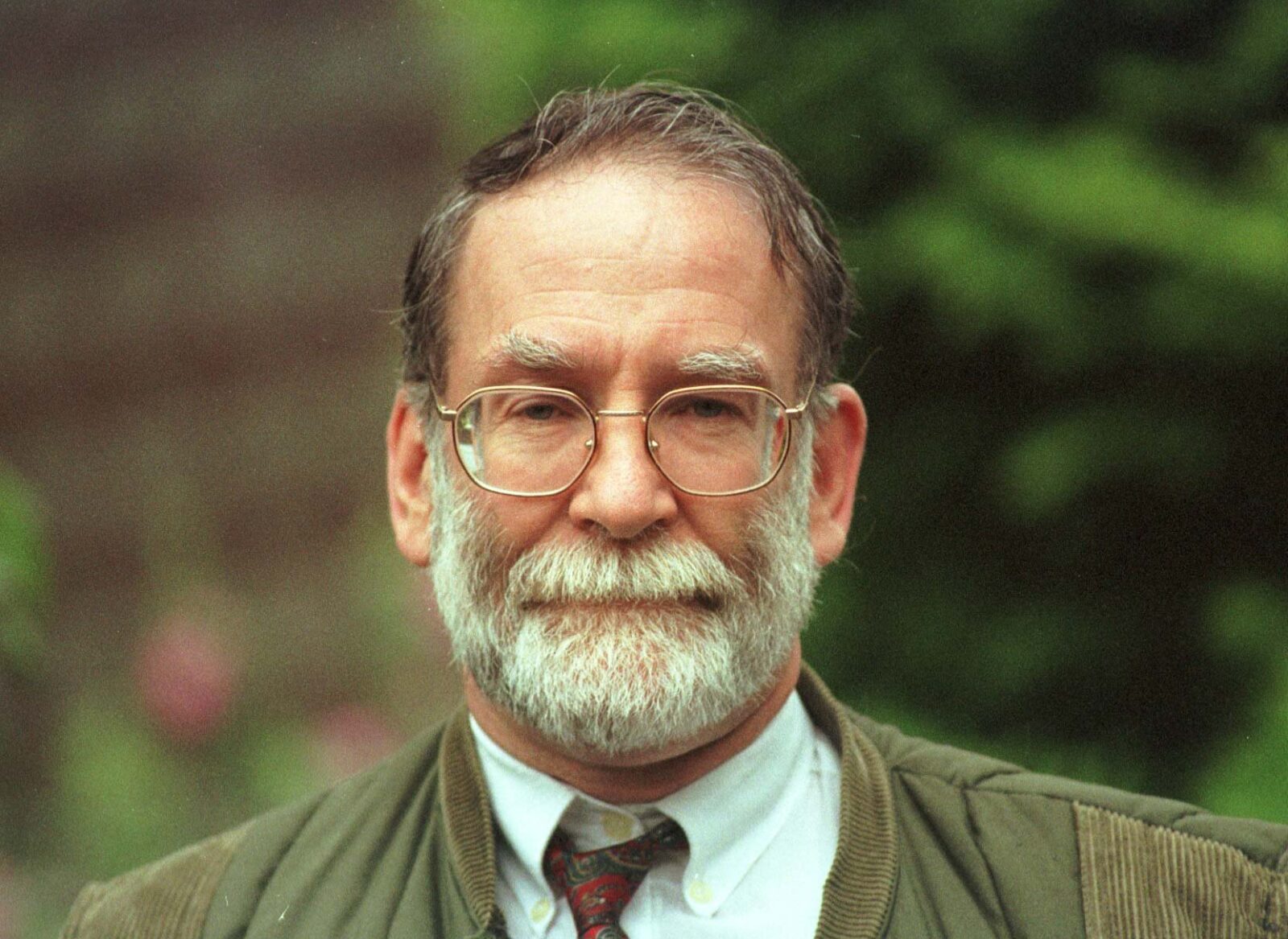 A life insurance company that prides itself on "being provocative" has apologised after using a picture of Harold Shipman in a recent advert.
Leicester-based firm DeadHappy is known for its strapline 'life insurance to die for', and has a reputation for shocking adverts, but many believe the company has taken things one step too far after it used a picture of the infamous Manchester serial killer alongside the text "Life insurance: Because you never know who your doctor might be."
Harold Shipman was a local doctor who had been practising in Hyde for over 20 years and was described by patients as being "popular" and "well-liked", but he went on to become Britain's most prolific serial killer after doubts were raised over the validity of the will left by one of his patients following her death in 1998.
Shipman had certified the patient's cause of death as old age, but when the police exhumed her body, the post-mortem revealed that she had in fact been killed by a fatal dose of diamorphine – pure, medical-grade heroin.
That then turned the case into a murder inquiry, and Shipman was the prime suspect.
Shipman was eventually found guilty of killing 15 of his patients back in 2000, with his total number of victims said to be around 250.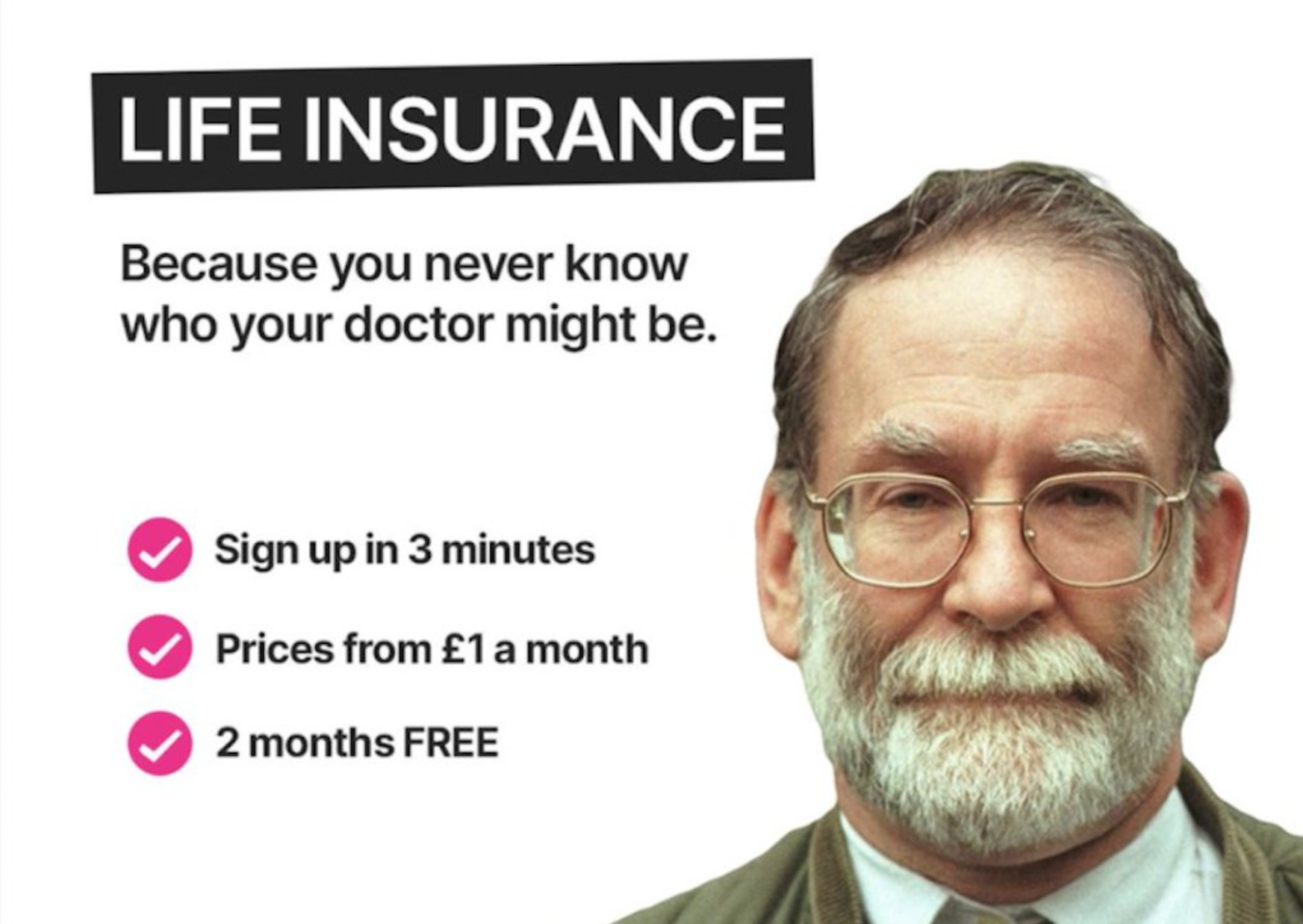 The use of Shipman's picture in the life insurance company's commercial – which was run on social media – has understandably received a barrage of backlash online, and has consistently been branded "tasteless" and "disgusting" by critics.
Kathryn Knowles, founder of insurance broker Cura, said on Twitter that she would report the "absolutely disgusting" advert to the Financial Conduct Authority (FCA) and the advertising watchdog ASA.
A family member of one of the victims said after seeing the advert: "As someone who's relative was murdered by Harold Shipman, your latest advert utilising his image is despicable and unacceptable.
"I hope you enjoy yet another judgement from ASA and change your practices."
Despite being a company known for shocking marketing techniques, after receiving strong criticism for its latest advert, DeadHappy has now issued an apology to those who found it offensive.
"We are called DeadHappy and our strapline is 'Life insurance to die for' so we are aware of the provocative and to some the very shocking nature of our brand," said Andy Knott, founder of DeadHappy.
Read more:
"But being provocative is different to being offensive and it is of course never our intention to offend or upset people. It is our intention to make people stop and think.
"If however you have been personally distressed by this advert we do sincerely apologise."
Featured Image – DeadHappy