News
Lorry filled with Birds Eye potato waffles catches fire on M6
A large number of potato waffles were destroyed in the blaze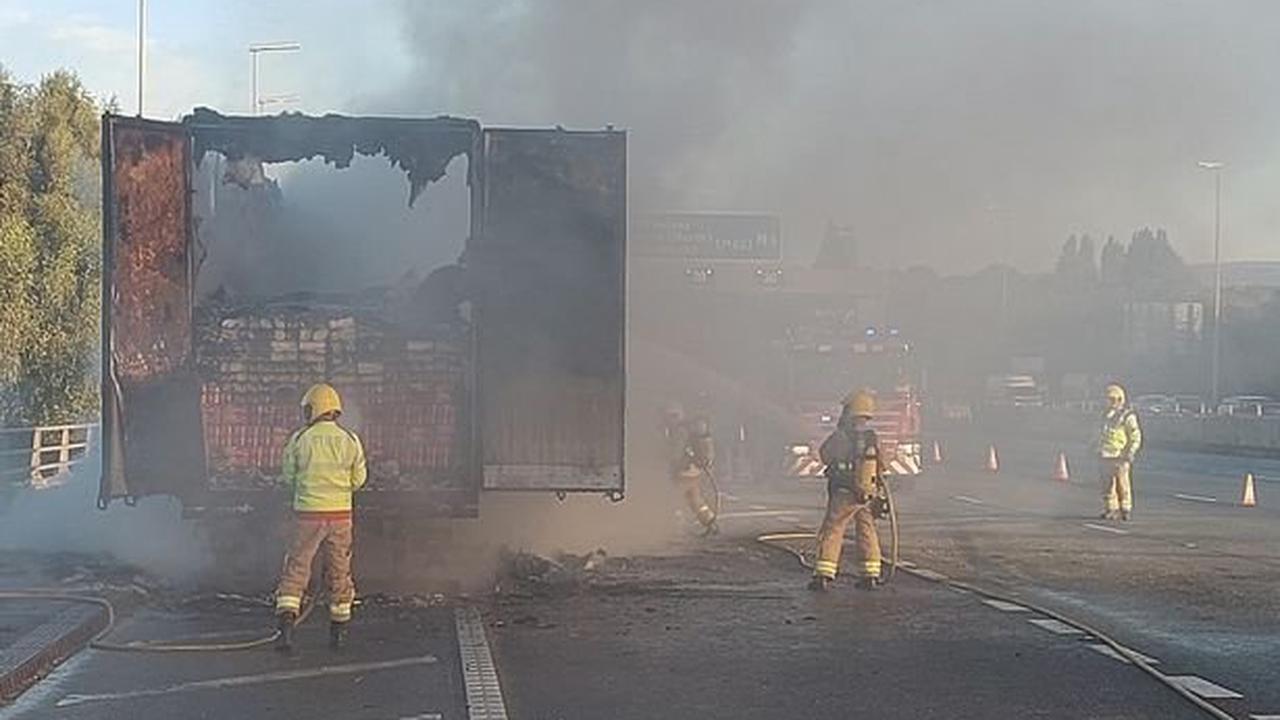 A lorry filled with Birds Eye potato waffles has caught fire on the M6 this afternoon, causing havoc for drivers in the area and destroying dozens of packets of waffles.
Fire crews from five different districts were rushed to attend to the blaze, with trucks coming from areas across the region including Lymm, Birchwood, Warrington, Runcorn, and Knutsford.
The CFRS shared images, showing a burnt-out truck and firefighters in breathing apparatus surrounded by clouds of smoke as they battled the inferno with three hose reels.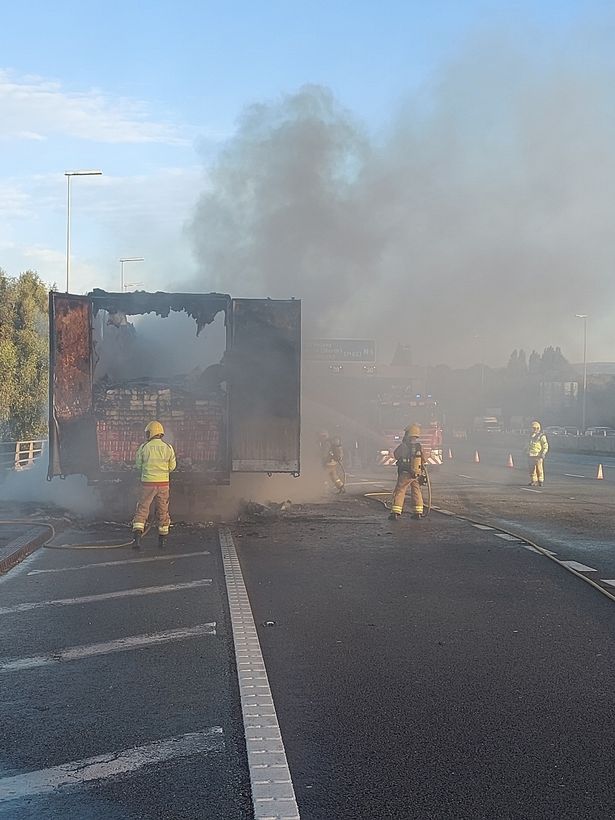 Cheshire Live reported that the driver escaped unharmed and had spoken with authorities at the scene.
The fire occurred between junctions 20 and 21 at around 7.35 am this morning, Wednesday 6 October.
By 9.08 am, firefighters were still shuffling water to the scene and had reduced the number of hose reels needed from three to two. A recovery vehicle was also parked there waiting to remove the burnt-out truck.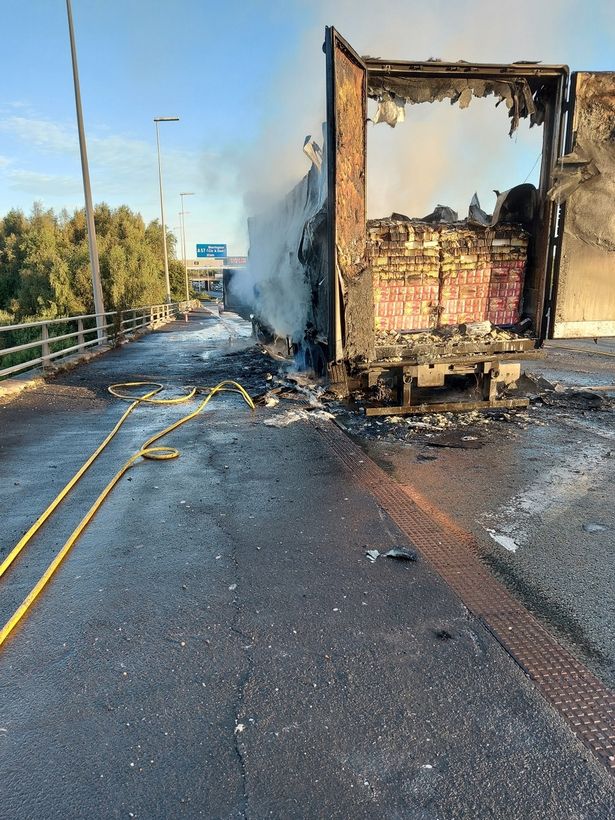 A spokesperson for Cheshire Fire and Rescue said: "Firefighters are currently dealing with a HGV on fire on the M6 northbound, Thelwall viaduct between junctions 20 and 21.
"Crews wearing breathing apparatus are tackling the fire using three hose reels."
Come 9.32 am, the fire was extinguished. However, two crews remained at the scene well into the late morning to check for any hidden hot spots with a thermal imaging camera.
The teams also dampened down the site to make sure it was safe for other drivers.
Feature image – CFRS