News
Man, 36, sentenced for sending 'abusive' email to deputy Labour leader Angela Rayner
The court heard Benjamin Iliffe warned Rayner to "watch your back and your kids" in the email.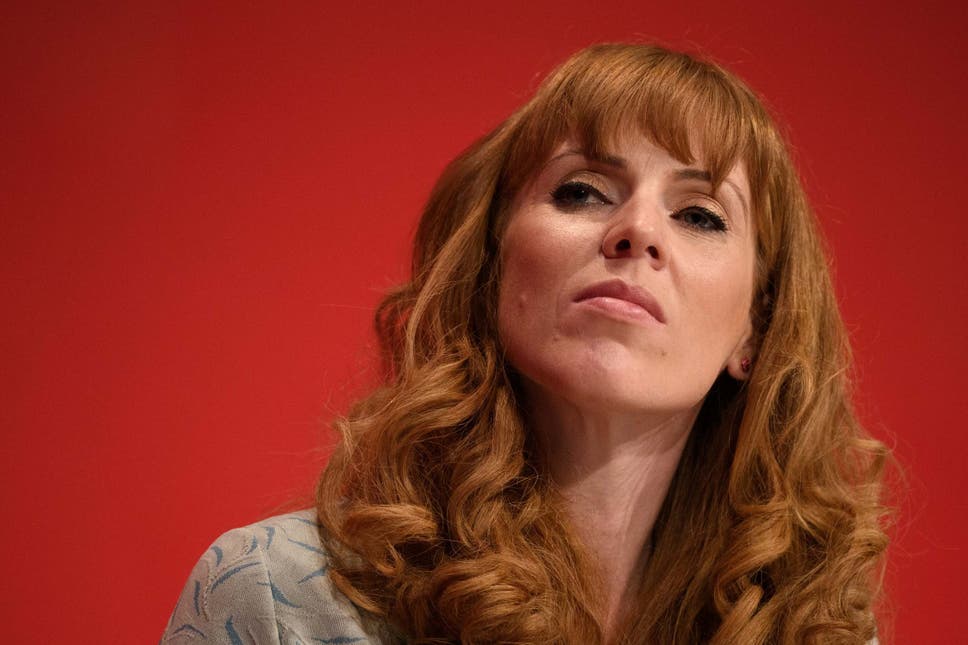 A man has been given a suspended prison sentence after admitting to sending a threatening email to deputy Angela Rayner.
36-year-old Benjamin Iliffe, from Cambridgeshire, was one of three men arrested on suspicion of malicious communications towards the deputy leader of the Labour party and was sentenced by police on Thursday to 15 weeks in prison, suspended for 18 months, after pleading guilty.
Iliffe was also made the subject of a two-year restraining order not to contact Rayner directly or indirectly, not to talk about her on social media, and not to go to her office in Ashton-under-Lyne in Greater Manchester.
The court heard Iliffe warned Rayner to "watch your back and your kids" in the email.
According to The Guardian, Mr Iliffe said in his email sent on 16 October: "Promise you c**t. There's so many people in this country now, after your poster boy murdered an Englishman who are coming after you now c**t.
"You were easy to find btw. I already found your personal home address."
Iliffe was also ordered to complete 100 hours of unpaid work and 35 days of a rehabilitation activity.
He was made to pay £85 costs and a £128 victim surcharge.
The sentencing of Iliffe comes after a 70-year-old was also arrested on suspicion of malicious communication over emails received on 16 October remains in custody for questioning, and also the day after police arrested a 52-year-old man from Halifax over alleged threats against Rayner.
His arrest related to abusive phone calls received on 15 October, and he has since been released on bail pending further inquiries.
Separately, police said there was an ongoing investigation into multiple reports of threatening and abusive phone calls, emails, and letters towards a woman in Ashton-under-Lyne, and Rayner's spokesperson confirmed the arrests related to abuse against her.
Rayner is understood to have cancelled her constituency surgeries in recent weeks amid concerns for her safety linked to a wider increase of abuse and threats – including death threats – against her.
She has not spoken in person about the threats made against her, but has addressed the situation on Twitter.
"I want to thank the officers at GMP Tameside and GMP for their work in this investigation and for supporting me, my family and my staff during this time, which has been particularly difficult for my children," she said in a tweet on Wednesday.
On Wednesday, her spokesperson said abuse and threats had increased in recent weeks. "Angela and her staff have received a number of threatening, malicious and abusive communications in recent weeks," they said.
"We are working with the police to ensure that the perpetrators of these crimes are brought to justice and Angela would like to thank the police for their work during these investigations."
The spokesperson added: "Abuse and threats of this nature don't just have an impact on Angela but also on her family, her children and her staff, who are on the receiving end of these communications.
"Angela is currently on bereavement leave after losing a close loved one and she looks forward to being back at work as soon as possible."
Featured Image – Wikimedia Commons