News
Man admits to killing pregnant mum-of-two in M66 horror crash near Bury
38-year-old Frankie Hough had pulled over onto the hard shoulder to take a phone call when the collision occurred.
A man has admitted to killing a pregnant mother-of-two during a horror crash on the M66 in Bury last month.
22-year-old Adil Iqbal, from Accrington in Lancashire, yesterday pleaded guilty to causing the death of 38-year-old Frankie Jules-Hough as a result of his dangerous driving after a serious collision between their two vehicles occurred while travelling southbound on the M66 in Bury at around 3:10pm on Saturday 13 May.
The court heard this week that the crash happened when Frankie had stopped on the motorway and pulled over onto the hard-shoulder to take a telephone call.
Shortly after officers and emergency services arrived at the scene, Frankie – who was a mother of two sons, Tommy, 9, and Rocky, 2, and was pregnant at the time of the incident – was taken to hospital with "life threatening injuries", but sadly died in hospital on 15 May, GMP later confirmed.
Mr Iqbal, who was driving a BMW, was arrested at the scene of the collision.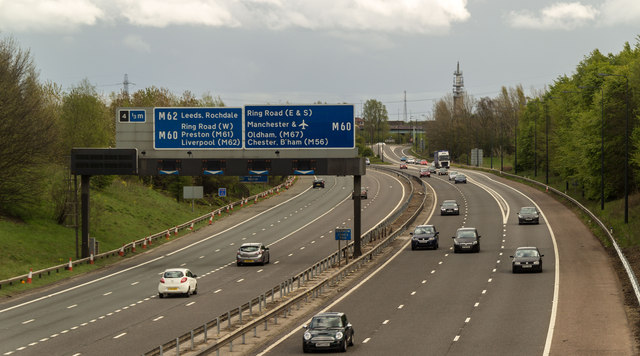 He was charged with one count of causing death by dangerous driving and two counts of causing serious injury by dangerous driving the following day.
As well as admitting to causing the 38-year-old's death, Iqbal has also admitted this week to causing serious injury to Frankie's nine-year-old son in the crash – which also left her younger son, and four-year-old nephew Tobais with lasting injuries.
A third count of causing serious injury by dangerous driving in relation to Frankie's nephew was not put to the defendant at the hearing yesterday, the BBC reports.
Read more:
Iqbal has now been remanded in custody to await sentencing on 19 July at Minshull Street Crown Court in Manchester.
Featured Image – GoFundMe