News
Manchester Airport passengers to be offered largest scale of pre-departure testing in the UK
The new COVID-19 testing facility aims to help get Britain flying again.
Manchester Airport has today launched a new COVID-19 testing facility as part of the UK's largest airport testing scheme aiming to help get Britain flying again.
The facility comes as part of a move by its parent company, Manchester Airports Group (MAG).
The announcement means the full range of COVID-19 tests – RT-PCR, RT-LAMP, Rapid Antigen and Antibody – will all be available to passengers in a new, purpose-built facility just outside of the main terminal building, and will be delivered in partnership with airport services and travel medical provider, Collinson.
MAG – the UK's largest airport group – also became the first operator to give its passengers the chance to book discounted pre-flight testing appointments on the high street at selected Boots UK stores.
According to MAG, this news means that passengers using Manchester Airport – and London Stansted and East Midlands Airports – will be "given maximum flexibility when planning their trips".
The plans also come in the week that the UK government has lifted England's international travel ban.
Certain governments globally allow pre-departure tests in order to shorten, or completely alleviate, quarantine requirements in the destination country.
Others require them in order to gain entry.
But having a full range of tests available now available at Manchester airport for any passenger planning to fly who does not suspect they have COVID-19, will let MAG passengers choose whichever process they need in order to meet the pre-departure testing requirements.
This will apply to many of MAG's most popular markets, such as Spain and Italy, as well as some long-haul destinations.
Passengers will also be able to book the tests they need to shorten their self-isolation period upon return under the UK government's Test to Release scheme – announced last week and launching on 15th December – which will allow travellers arriving from higher-risk countries to reduce their period of quarantine by taking a test five days after they arrive in the UK.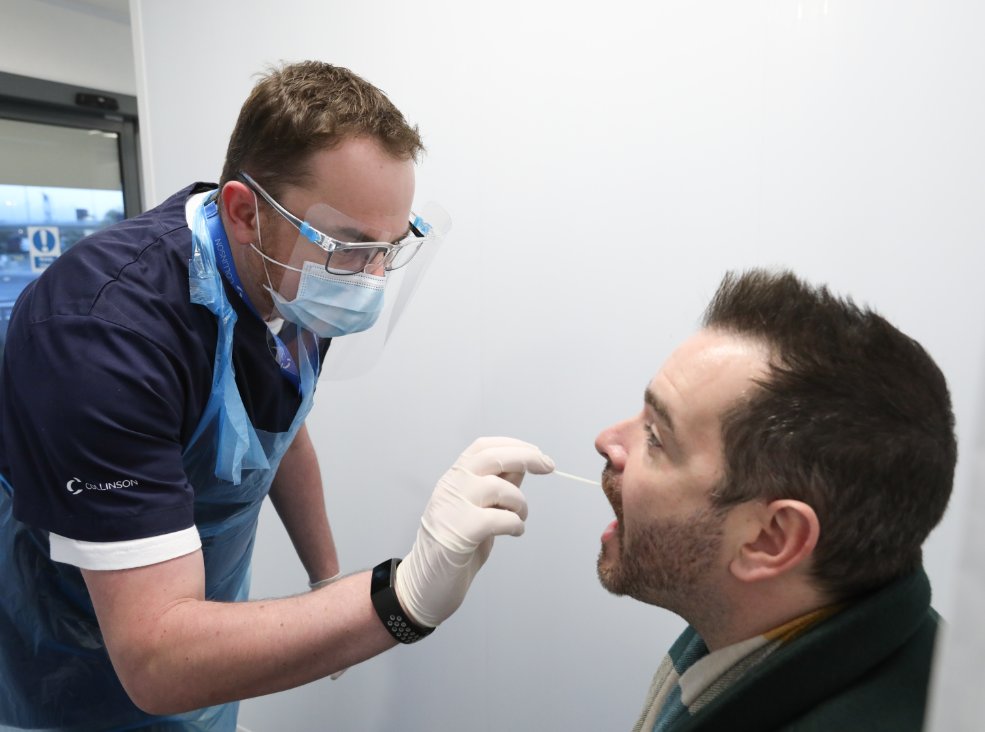 The Test to Release scheme follows in the footsteps of a number of countries who are already offering quarantine-free inbound travel to those able to provide evidence of a negative test.
As aforementioned, Boots offers an in-store RT-PCR COVID-19 testing service – which returns results within 48 hours – from more than 50 stores across the UK and is specifically for customers who do not suspect they have COVID-19.
MAG passengers will now be able to access a 5% discount through the airport's website.
Manchester Airport testing prices through Collinson start at £40 for Antibody tests, £50 for Antigen tests, £79 for RT-LAMP tests, and £99 for RT-PCR tests.
You can find more information via the Manchester Airport website here.
___
For the latest information, guidance and support during the coronavirus (COVID-19) pandemic in the UK, please do refer to official sources at gov.uk/coronavirus.
#HandsFaceSpace