News
Manchester Arena attack memorial vandal who caused £10k-worth of damage is sentenced
24-year-old Anwar Hosseni, from Salford, admitted to vandalising the 'Glade Of Light' memorial in February 2022.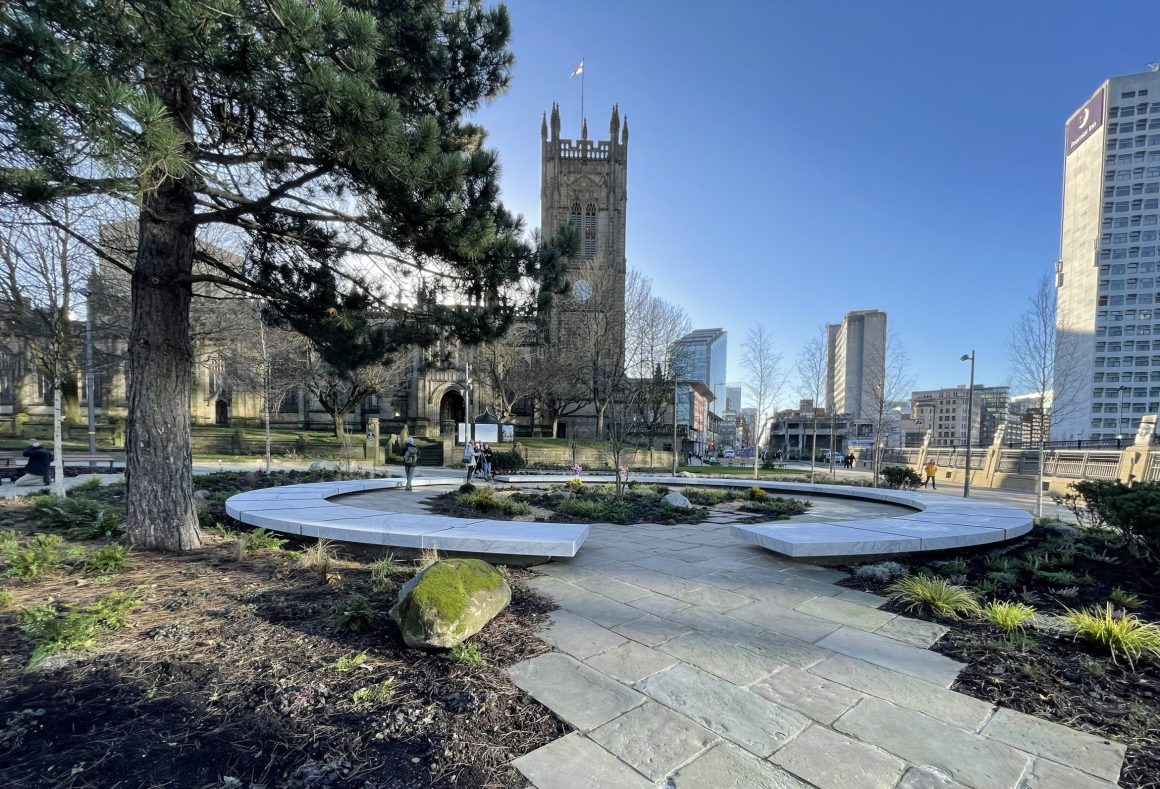 A man who caused £10,000-worth of damage to a memorial dedicated to victims of the Manchester Arena attack has walked free from court.
24-year-old Anwar Hosseni, from Salford, appeared in court yesterday and admitted to vandalising the 'Glade Of Light' memorial – which was opened in January, and is dedicated to the 22 people who tragically lost their lives during the bombing at Manchester Arena on 22 May 2017- during the early hours of 9 February 2022.
Mr Hosseni admitted to scratching white lines across various parts of the memorial with a crystal Buddhist head figure in an act that Manchester City Council previously dubbed "sickening".
Before damaging the memorial, CCTV footage captured from the incident showed Mr Hosseni praying and dancing at the site – which is next to Manchester Cathedral in the heart of the city centre – only a few weeks after it had opened to the public.
He was later arrested at his home address, but told police at the time that he wanted to give "love, unity, honour and gratitude for the souls of those who passed away".
Read more: Repairs to be made after 'sickening' vandalism of Manchester Arena attack memorial
During the sentencing yesterday, Manchester Crown Court heard that Mr Hosseni has an "established psychiatric history", including periods of detention under the Mental Health Act, and Gwen Henshaw, defending, said that he now understands what he did was "wrong and hurtful to many", including the victims' families.
"He is mortified to know that he has caused them hurt and anguish because he prides himself on helping people [and] he is sorry for the pain that he has caused," Ms Henshaw said.
Several personal statements from families of the Manchester Arena attack victims were read out in court during the hearing.
Mr Hosseni – who has no previous convictions – pleaded guilty to criminal damage at an earlier hearing, and was sentenced to a two-year community order and a two-year criminal behaviour order, which prevents him from visiting the immediate area surrounding the Glade Of Light memorial.
Read more: Prince William and Kate Middleton officially open Manchester Arena attack memorial
Handing Mr Hosseni the sentence, Judge Nicholas Dean QC, told the court: "The memorial is precious to the people of Manchester, but especially precious to the relatives of the 22 who died and your actions were bizarre.
"What you did was caused significant and widespread damage and that was interpreted by the relatives and friends of the victims as being a sacrilegious act.
"No doubt they would have thought there was some sort of political motive.
"I am satisfied that is not the case.
You were motivated by some bizarre thought process. You thought you were somehow honouring the dead. If this had been a malicious, political act you would you be facing a lengthy sentence of imprisonment."
He added: "I accept what the doctors say, and what you say, in that you did not intend any ill will to the deceased or their families and friends.
"Quite the contrary, although the way you chose to express it would be difficult for anyone to understand."
Featured Image – The Manc Group