News
Prince William and Kate Middleton officially open Manchester Arena attack memorial
"Five years on, I know that the pain and the trauma felt by many has not gone away."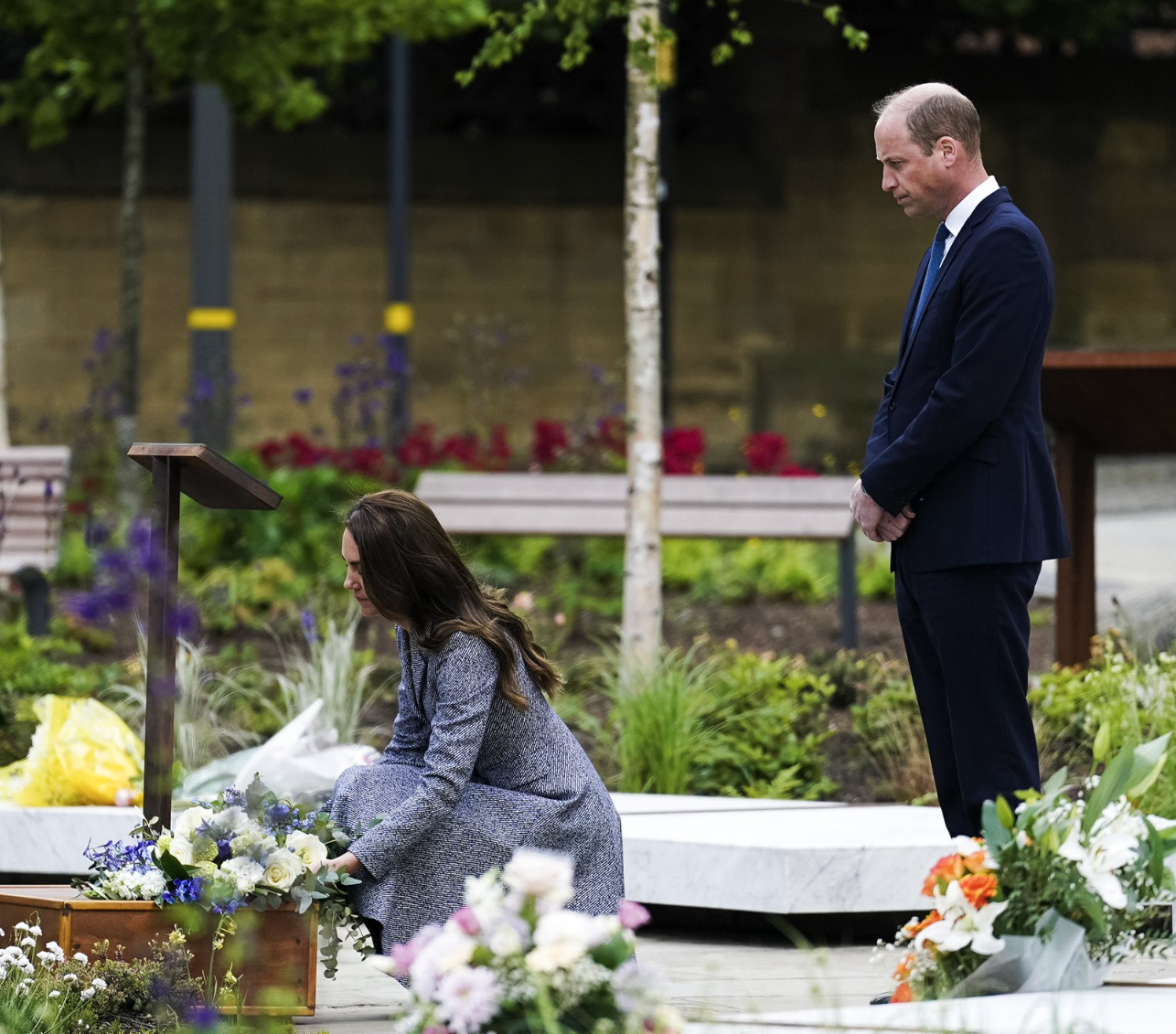 Prince William and Kate Middleton opened the city's public memorial dedicated to the victims and families of the Manchester Attack yesterday.
Just weeks ahead of the fifth anniversary of the tragic event that shook the nation to its very core, the Duke and Duchess of Cambridge arrived in Manchester city centre yesterday afternoon to officially declare the new Glade of Light memorial – which was first unveiled back at the start of January – open to the public.
The Duke of Cambridge said in a moving speech that "as someone who lives with his own grief", it is important that the 22 people who lost their lives are not forgotten.
He also called Manchester an "extraordinary place".
William and Kate attended a short service, before walking around the memorial, where the duchess laid flowers.
Relatives of the 22 victims were also said to have cried as a choir sang Halo by Beyonce.
The Glade of Light has been created next to the Manchester Cathedral as a living memorial.
The peaceful garden space is centred around a Hawthorn tree, which will burst into white blooms every year at around the time of the anniversary in May.
A white marble 'halo' which is engraved with the names of the 22 people who lost their lives in the attack on 22 May 2017 is the memorial's centrepiece, and the families of each of the victims have been able to place memory capsules filled with mementos and messages inside the striking halo design.
Read more: The Glade of Light memorial to victims of the Manchester Arena attack opens today
Prince William said in his speech yesterday: "For Catherine and I, it is very important that we are with you here today.
"To remember the 22 lives so brutally taken, to acknowledge the hundreds of lives that were irrevocably changed, and to pay tribute to the resilience of this great city. I remember only too well the shock and grief on the faces of those I met when I visited Manchester in the days following the atrocity.
"Five years on, I know that the pain and the trauma felt by many has not gone away."
He added that as someone "who lives with his own grief", he also knows that "what often matters most to the bereaved is that those we have lost are not forgotten."
"There is comfort in remembering. In acknowledging that, while taken horribly soon, they lived.
"They changed our lives.
"They were loved, and they are loved. It is why memorials such as the Glade of Light are so important. Why Catherine and I so wanted to be amongst you today."
Featured Image – The Duke and Duchess of Cambridge (via Twitter)