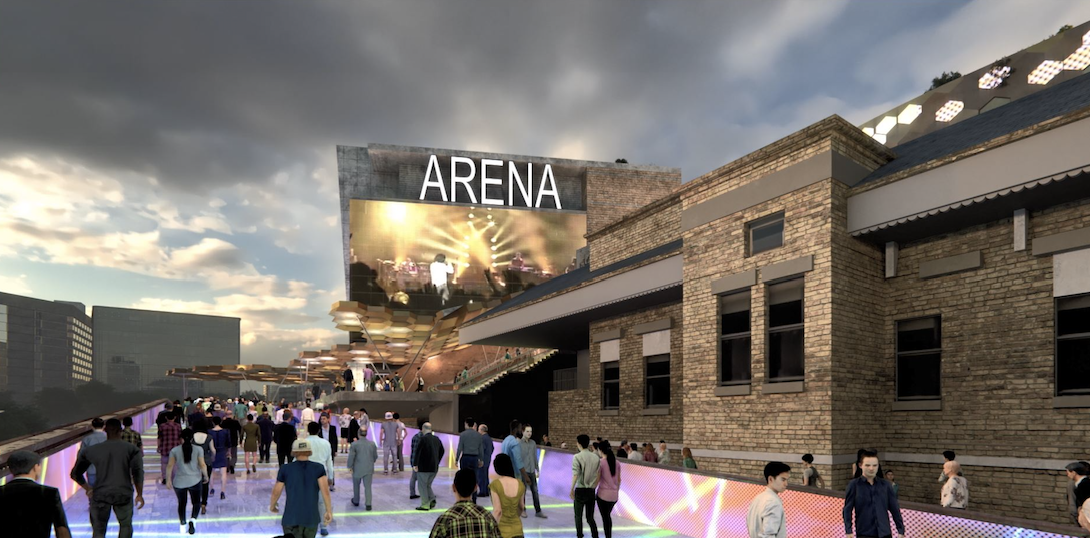 The owners of Manchester Arena have published images showing their ambitious plans to revamp the city centre's iconic performance venue.
ASM Global has announced they intend to transform the Arena with a new exterior, remodelled entranceway, and added concourse levels.
If complete, the capacity of Manchester Arena would be increased to a whopping 24,000.
Earlier this year, American development and investment company Oak View Group (OVG) announced plans to build a second arena in Manchester's Eastlands area – which would cost £350m and be the largest of its kind in Britain.
This has prompted ASM to look at future-proofing their own venue and preserve its status as the go-to performance centre in Manchester.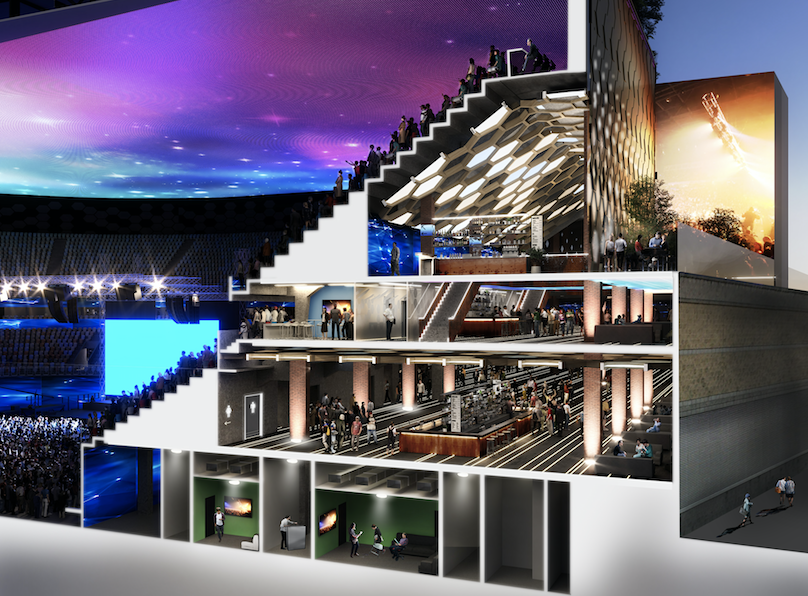 Tom Lynch, Director of Business Development, ASM Global, commented: "Our plans will reimagine the whole customer experience at the venue, with a new exterior, a completely remodelled entrance sequence, additional concourse circulation space and some great new VIP experiences.
"We plan to embed sustainability into every aspect of the redevelopment, as part of our mission to become one of the lowest carbon venues in Europe. We're currently consulting with our neighbours and the City Council, and we look forward to launching public consultation to welcome input from the rest of the city.
"We will increase capacity of the venue to 24,000 by creating new entrances and exits, to bring more people to shows while ensuring safe and speedy entry and exit to events.
"Our plans are consistent with existing planning policy and support regional economic strategy, including many of the recommendations made within The Greater Manchester Music Review."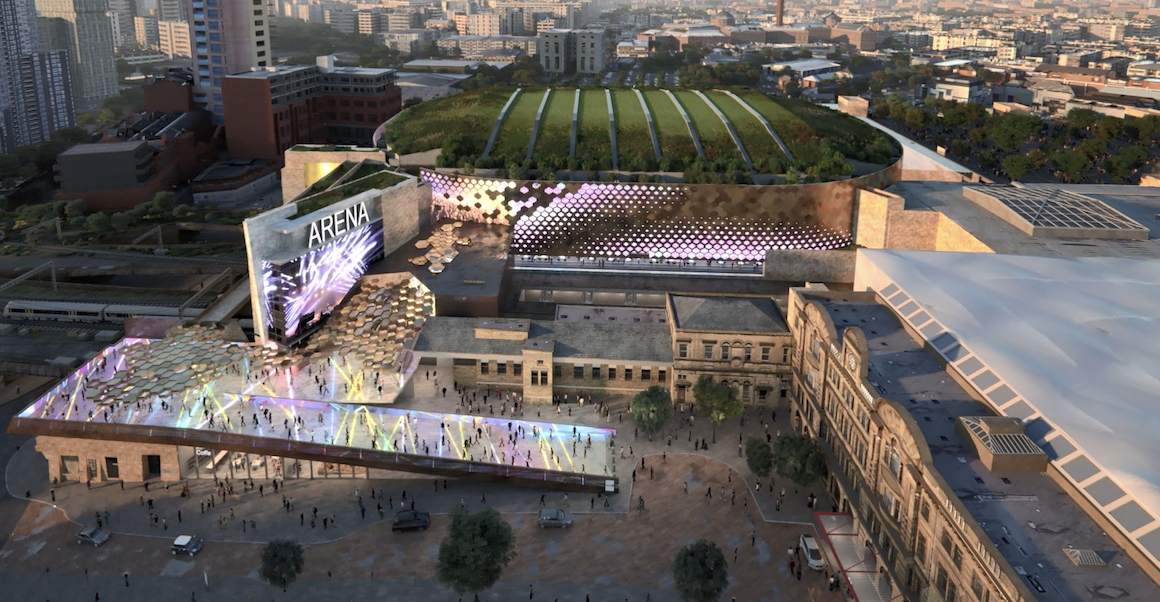 Manchester Arena is celebrating its 25th anniversary in 2020 and has continued to find a way to host shows despite the pandemic.
Earlier this month, the social media channels launched a virtual gig to raise funds for community causes – drawing 300,000 viewers.
The event featured performances from Lionel Richie, Alice Cooper, Badly Drawn Boy, Tim Burgess, Emeli Sande, Everything Everything, Kelli-Leigh, Kodaline, Slow Readers Club and The Hoosiers.
Funds raised are being shared amongst The Booth Centre, The Christie, Forever Manchester and Nordoff Robbins charities (you can view the performances and still donate here).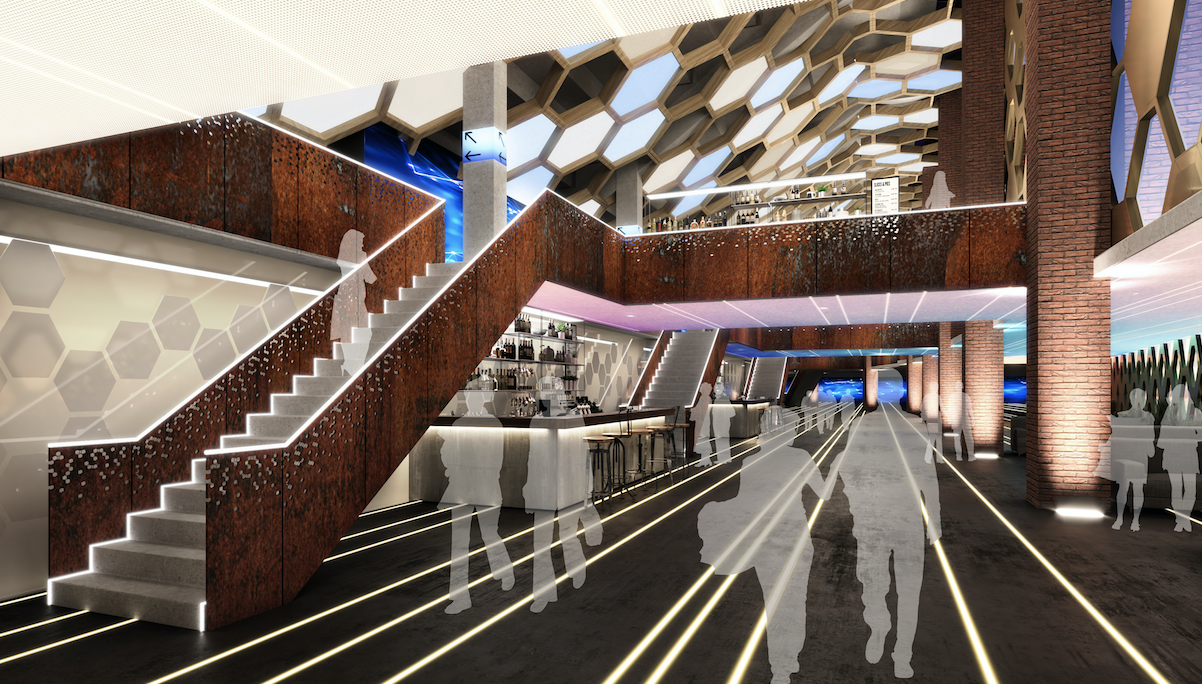 Whilst OVG has repeatedly reaffirmed its belief that Manchester can sustain two major venues, companies working closely with Manc Arena have expressed concern.
These include Manchester Arndale; Aviva Investors; DTZ Investors; Living Ventures; the Manchester Hospitality Network; San Carlo Restaurant Group and Prestbury Investments.
The strain placed on the economy by coronavirus remains a significant concern for Manchester Arena – with most live performances still on hold.
But many also fear a second arena could detract footfall away from the city centre.
Jeremy Roberts, co-founder of Living Ventures, owners of Australasia, Grand Pacific and founders of The Oast House and The Alchemist: "Now is not the time to destabilise our city centre's hospitality trade, and I, along with many other local business owners, are deeply concerned by the proposal's inclusion of significant food & beverage space.
"We were assured this proposal would encourage more visitors and trade. Instead, it is clear it will simply act as an out-of-town competing offering.
"Manchester Arena plays a key role in our city's ecosystem, providing footfall for many local businesses. Right now, the city centre needs confidence and must protect its existing bars and restaurants."
More information on Manchester Arena's development plans can be found here.