News
Manchester City Council's new leader Bev Craig on 'levelling up' and tackling inequality
On 1st December, Councillor Bev Craig became the leader of Manchester City Council. She spoke with The Manc about her plans to improve life in the city.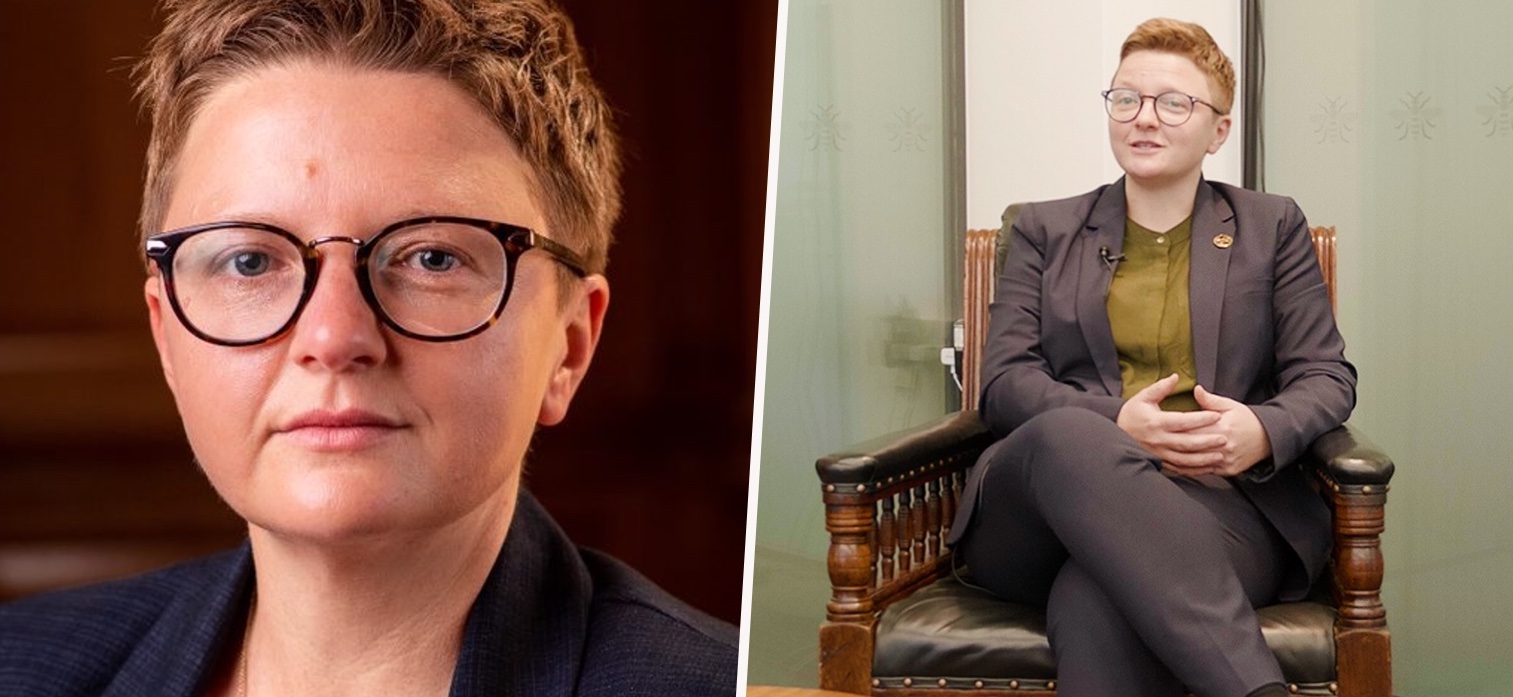 Growing up on a council estate just outside of Belfast, Manchester Councillor Bev Craig assumed everyone lived as she did – until she moved to Manchester, that is.
It's a time that she acknowledges was instrumental in shaping her worldview. A self-proclaimed socialist, she has been a key player in making Greater Manchester a real living wage city and has strong views on how to improve housing, infrastructure and investment across the ten boroughs – not just in the city centre.
First landing in Manchester as a young undergraduate student in 2003, knowing little more than what she'd seen of it on the telly, she was a self-confessed 'skint student' working all the extra hours she could find to supplement her income.
Back then, she tells us that life was 'pretty much Fallowfield, up the Oxford Road corridor and into the city centre' – quite a stretch from the life she lives in Manchester today, as the city council's first new leader in 25 years.
"I grew up thinking we lived a very normal and ordinary life," she told us during an interview for our Manc Meets series.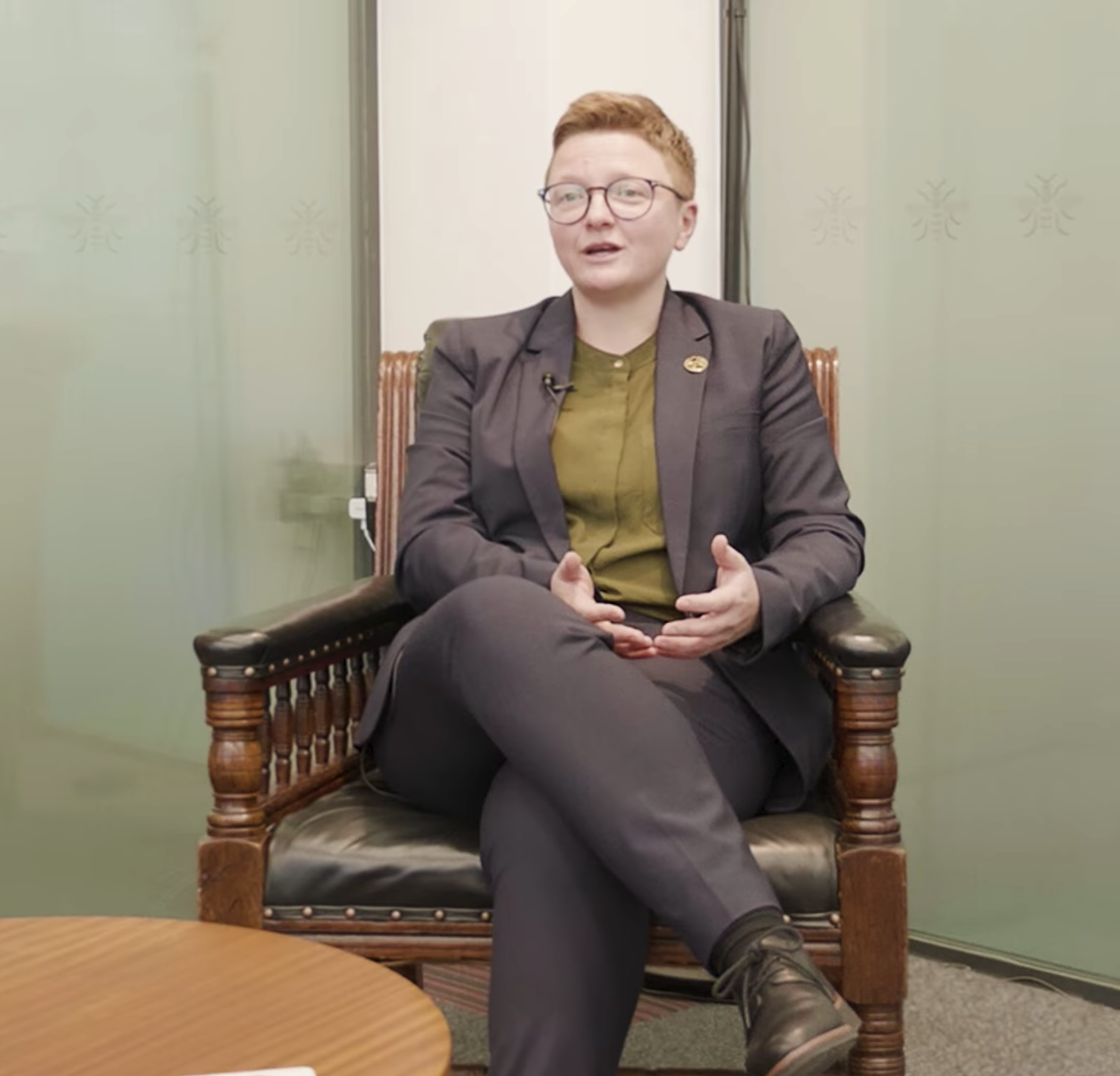 "I grew up on a council estate just outside of Belfast, and it wasn't really until I moved to Manchester for university that I actually realised in life more people had money than we did growing up."
She says that a lot of her hanging out as a student was done at home, laughing as she adds there was "possibly a bit of drinking at home before going out, and probably too much junk food on the way [back]".
Keen to stress that over the years her tastes have since refined, she adds: "There's no Lambrini anymore, I'm firmly on the proper wine – I'd say the city has drastically changed and I've got to know the city much, much better."
As someone with close experiences with those living in poverty, she's very focused on tackling inequality in Greater Manchester within her new role.
"I want Manchester to have a really exciting and thriving economy but I want that to be inclusive. I want the growth in the city to continue, but I want all Manchester people to benefit from its successes," she tells us.
With plans that include building new social and affordable housing, taking action on the climate breakdown and delivering a net-zero carbon status for Manchester by 2038, she's got a lot to get done.
As a socialist, she says that means: "Wanting to get the best deal for Manchester and having a city where everybody can thrive, where everybody has opportunities, and where we build a more equal and fair and sustainable city."
She says: "I think sometimes the Labour Party gets a bit hung up on labels that we call ourselves, actually it's about what you believe in and what can you do for the city."
When it comes to achieving these improvements for local people, one area in which she is particularly clear is that it isn't enough to just increase wages – but rather that introducing new terms and conditions, and ensuring good quality pay over a long period of time, is also incredibly important.
"I don't think that the minimum wage we have in this country is enough, it's not enough to pay your rent, to pay your bills, and to be able to actually have a life that you can enjoy."

Councillor Bev Craig
"So I've been a supporter over the years of the real living wage campaign but for me, that's the start, that's why improving the minimum level that you get paid but actually there has to be something much bigger".
As the executive member or cabinet member for adults health and wellbeing, one of the first things that she brought in was the real living wage.
As a result of this, she improved the pay for Manchester's home care workers across the board – then, when she became deputy leader she went one step further, launching Manchester's bid to become a real living wage city.
Whilst she's clear that nobody in Manchester should be paid less than the real living wage, she adds she's also a pragmatist.
"We need to bring people with us and that, we need to bring businesses with us, the city council has been doing it for years now but we need to encourage other people to come with us," she tells us.
"We're talking about Manchester people getting CEO jobs, working in digital and tech, working in some of our frontier economies around what are we going to do to solve climate change and the green economy, and that begins in schools, colleges, universities and the whole way through."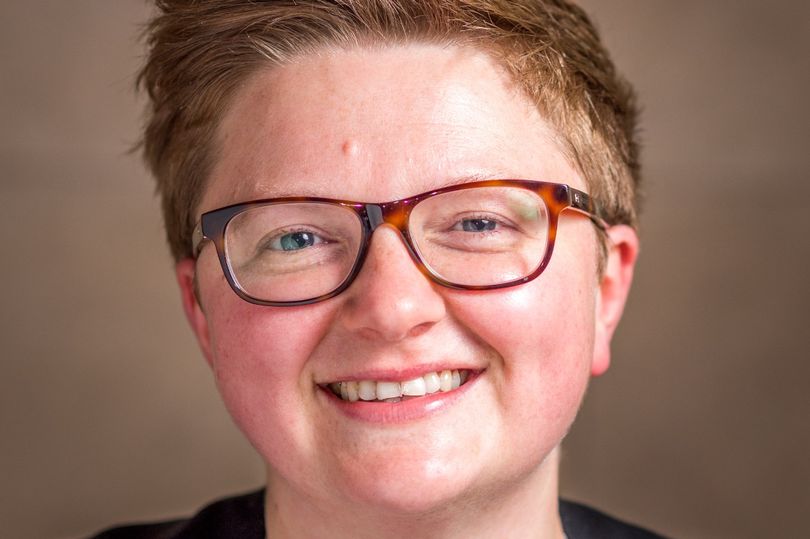 It all sounds a lot like the current government's 'levelling up' agenda, something Bev says 'is what we've been talking about as Labour politicians for a very long time'.
"It's about tackling some of the differences in spending in the north of the country, particularly in infrastructure and investment that we see in London and the south-east," she continues.
"Yeah I'm a Labour politician, but any government of any colour, if they want to invest in the city and do the right thing we will absolutely work with them on that."
Much has also been made of the fact that Bev is the city's first-ever female leader and Manchester's first openly gay council leader – not to mention one of very few openly gay women in British politics across the board.
She acknowledges the significance of her position and says that her message to Manchester young people is 'it doesn't matter who you are or where you're from, you can be anything that you want to be'.
However, she also adds that she'd "like to get to the point where being a woman and being gay is like the least interesting thing about me, rather than the thing that people hone in on."
This year, she will be launching a commission around tackling misogyny and violence against women and girls in Manchester – asking people to input their views and their feelings on the matter in light of an increase in incidents since the start of the pandemic.
Acknowledging that "people perhaps still don't feel as safe as they could be", she's also asked the council's licensing team to be working with venues, "to make sure that we're doing as much as we can when people go and enjoy a night out."
Read more: A Bolton tattoo studio has given someone a very rude tattoo of Boris Johnson
She also tells us that "housing, homelessness and tackling some of the broader inequalities that might lead up to homelessness" are three of the key areas she'll be looking at in the next 12 to 24 months, as well as an upcoming battle around HS2 and a big for Manchester to get its own underground railway station, akin to the London Underground.
"I'm really proud I think of the city that Manchester's become over the last twenty years-end certainly something that gives me hope and optimism, and something I would say is the journey we've been on, the improvements we've made, that's in no way, it's not finished, there's plenty more to do and there's loads of exciting stuff I think in Manchester's future that we're looking forward to build."
Having only just been elected to her position at the beginning of December 2021 now is the time for her to start putting those words into action.
In what is already being dubbed the 'year of the squeeze', we think it's safe to say that the people of Manchester definitely need it.
Feature image – Manchester City Council / The Manc Group