News
Manchester City vs Real Madrid is officially postponed
News
Amazon to donate surplus essential goods to Greater Manchester families in need

Emily Sergeant
A new charity initiative has been launched this week to help more than 50,000 families in need across Greater Manchester.
The Brick-by-Brick Project has been set up with support from Amazon, Mayor of Greater Manchester Andy Burnham, former Prime Minister Gordon Brown, and Wigan-based charity The Brick, and it's setting out to donate more than 400,000 surplus essential goods to over 50,000 families in need throughout the region this year.
With the rising cost of living crisis sadly continuing to make its impact felt nationwide, the Brick-by-Brick Project will work as a community donations hub, where Amazon and other local companies can donate a wide range of surplus products to.
While reducing waste and helping the community at the same time, the donated surplus products will then be distributed out to to people in need through a network of local charity groups and care professionals – including teachers, midwives, and social workers.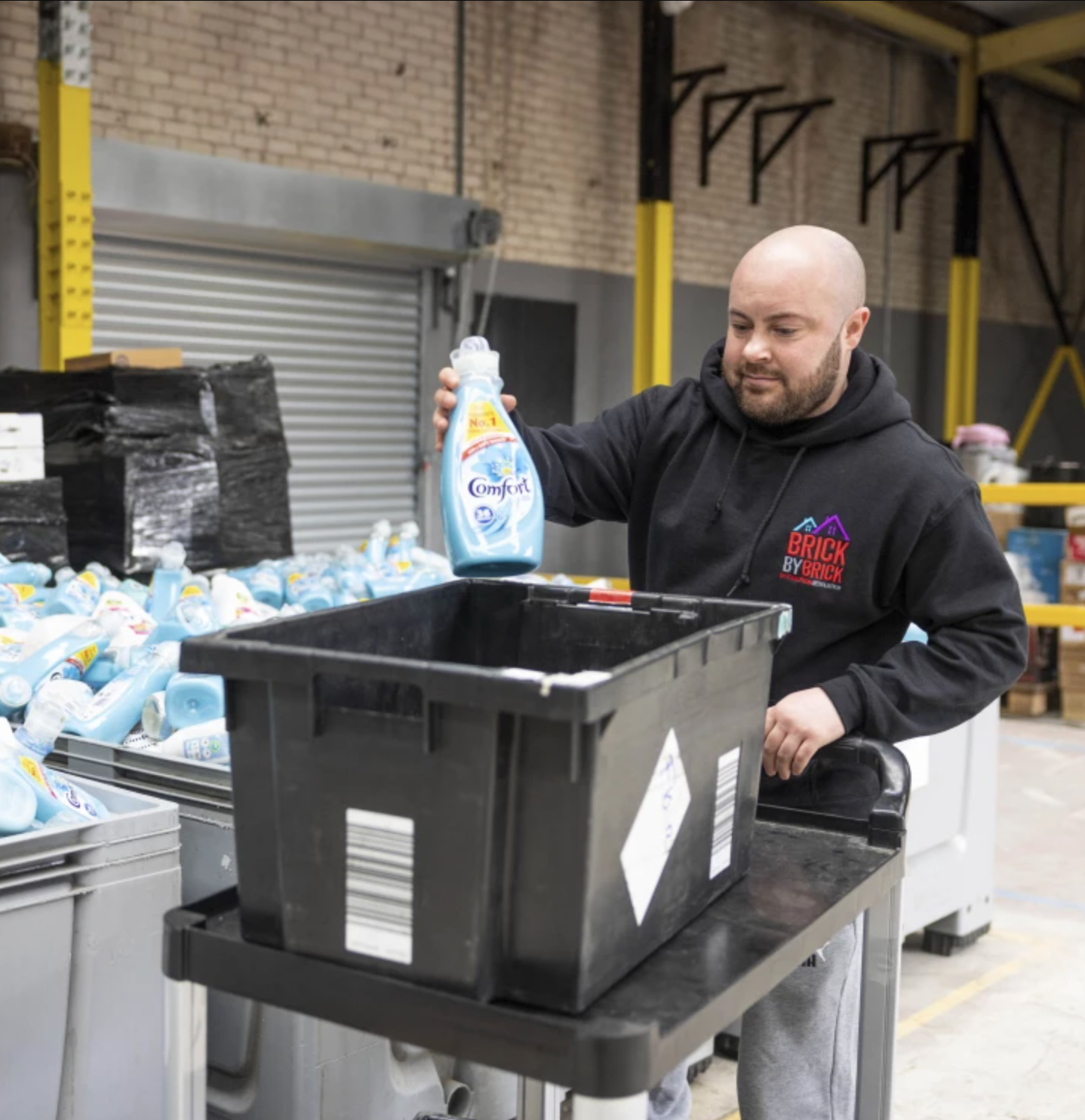 The launch of the initiative comes after it was revealed that, in February 2023, more than 32,500 people in Wigan, and the borough town of Leigh, were claiming Universal Credit, while 29 of the borough's 200 neighbourhoods also all fall within the 10% most deprived neighbourhoods in England, which makes up for roughly 15% of Wigan's total population.
The Wigan project is an extension of the 'multibank' model first launched in Fife in Scotland as 'The Big House' in 2022, which has now supported 50,000 families in Fife, Edinburgh, and the Lothians.
The Brick-by-Brick Project will bring the knowledge and network of charity, The Brick, together with other local charities, logistics expertise, donations from Amazon, and product donations from other national and local retailers to "provide the right products at the right time".
Suppliers and partners will provide products that "meet the particular needs of families in the area".
Some of the essential surplus products set to be distributed include bedding, toiletries, nappies, wipes, clothing, backpacks, home furnishings, lightings, and electrical products.
Speaking on the launch of the project this week, Andy Burnham said: "Last year, Gordon Brown invited me to Fife to see for myself the work he was doing with Amazon and a local charity there to support thousands of families with essential household items.
"The project made a huge difference to people's lives, and that's why I was determined to work with Gordon and Amazon to set up a pilot in Greater Manchester, so I'm delighted that we've been able to support the partnership with The Brick and I'm blown away by what has been achieved so far.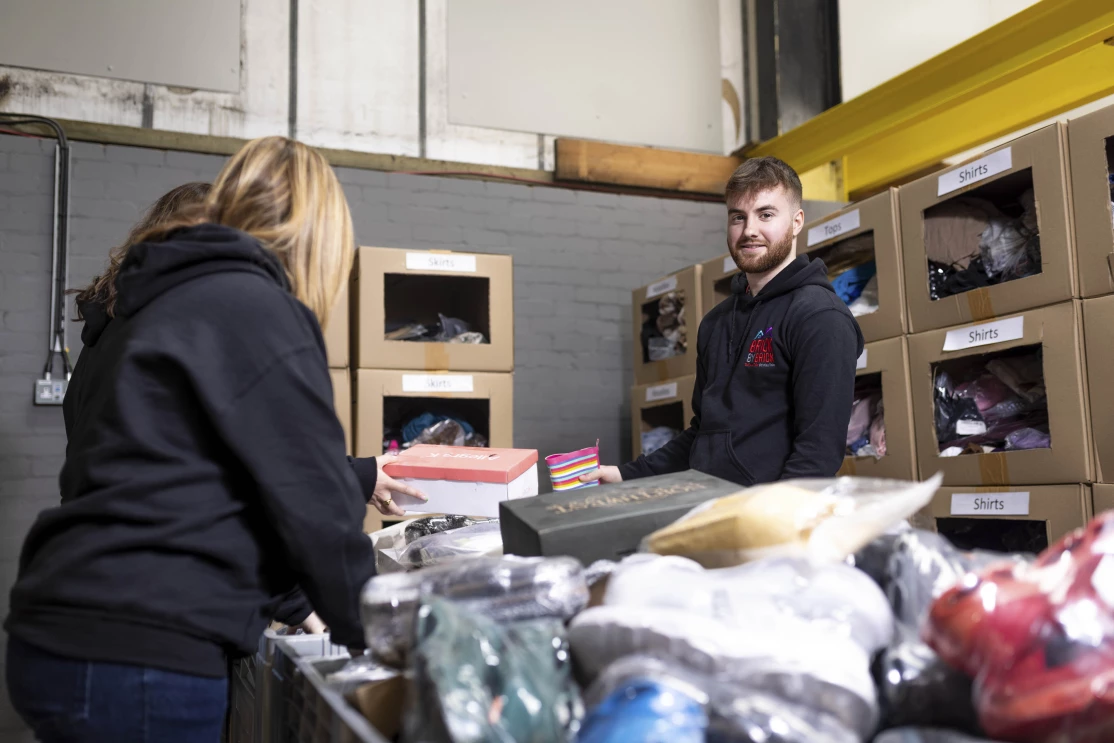 "Families in Wigan are struggling in this cost of living crisis and that is why this project is vital in helping those who need it most.
"During these difficult times, it's right that the public, private and VCSE sector work together and do what we can to alleviate difficulties, and I congratulate all those involved in this, and look forward to it being rolled out elsewhere across Greater Manchester."
Read more:
Amazon's UK Country Manager John Boumphrey added that the company is looking forward to "providing much-needed support" to families in other communities in Greater Manchester this year.
Featured Image – The Brick (via Twitter)
News
Qatar and Sir Jim Ratcliffe set to submit 'world record' offers to buy Manchester United as other bidders are expected to join the race

Danny Jones
The deadline for the second round of bidders in the race to takeover Manchester United football club has officially passed, with multiple world record offers reportedly on the verge of being submitted.
Following the first round of bids, which saw a Qatar investment group headed up by Sheikh Jassim bin Hamad Al Thani, and British billionaire Sir Jim Ratcliffe both put in their initial offers, Manchester United set a second deadline of 9pm on 22 March for them to increase their offers and welcome other offers.
While the opening bids matched each other at £4.5 billion, working with financial advisors Raine Group who are brokering in the deal from the US, neither reached the Glazer family ownership's estimations, who value the club closer to £6bn.
As a result, both went on to carry out further negotiations — each visiting Old Trafford last Friday and staying for upwards of six hours (more than 10 in the case of the Qataris) — but it is now thought they may no longer be the only parties involved in the bidding war. Whether it will be in time is the issue.
Despite earlier reports that Sheikh Jassim and his associates had submitted a "world record offer" before the Glazers and Raine Group's 9pm deadline (5pm New York time), Sky Sports' Kaveh Solhekol has now clarified that the bid was not submitted in time and that they have asked for an extension.
Man United are said to have agreed to the extension and Sheikh Jassim still remains confident that they have the "best bid" of the bunch.
Moreover, as per the likes of Mike Keegan, Jim Ratcliffe was also set to enter his second bid, with both offers said to have increased to around the £5bn mark. However, the INEOS chief exec is also said to have failed to meet the deadline and been granted an extension, according to a senior source.
Kaveh also went on to detail that multiple other offers have in fact been submitted, with the numbers said to be "approaching eight" different bidders.
Any bid of more than £3.75bn would break the world record fee for a sports club set when the Denver Broncos were sold last summer.
As for the frontrunners, both offers are still around a billion short of the Glazer's asking price and not only have Sheikh Jassim and co. already warned they will 'walk away' if the price is too high, but it's unclear how far Ratcliffe's wealth can stretch if he is to continue pursuing a deal.
The key difference between the two bids is that Qatar's bid will apparently make the club debt-free given the sheer mass of state wealth behind them, whereas the Failsworth-born businessman's financing may be more complex to put together.
Trying to clear up the confusion, The Times' Matt Lawton said on Twitter that "both Qatari and INEOS representatives said their bids were in, United sources [are] saying they haven't yet bid and have asked for an extension", with offers now set to be made by tomorrow.
Read more:
As reported by Sky Sports earlier this week, it was thought that "at least five other bidders" and as many as eight in question could join the race along with Ratcliffe and Qatar, who were the only two parties to have submitted an official offer for United during the first round of bidding.
However, a detailed list of the other candidates and precisely how many are still yet to be confirmed; Kaveh did go on to suggest that some could simply be a form of "hot air" designed to hopefully urge the 'serious bidders' to edge their offers up even higher.
As for next steps, neither of the parties in the supposed two-horse race expect an immediate decision from the board, especially after the unexpected delay, and those who submitted new offers in the second round of bidding will have to wait at least seven days to hear back from the club and brokers Raine Group regarding their progress.
However, it is worth noting that these subsequent bids may not necessarily be attempts to buy the club outright and not only is there a feeling that a third round of negotiations could take place, but there is also a growing sense that the Glazers could still pull out of a potential buyout altogether.
For all the latest news, events and goings on in Greater Manchester, subscribe to The Manc newsletter HERE.
Featured Image — pxfuel