News
Manchester clothing brand Usksees has viral moment thanks to 'genius' Joe Lycett
"Perfect for work, play and holding power to account," the brand quipped.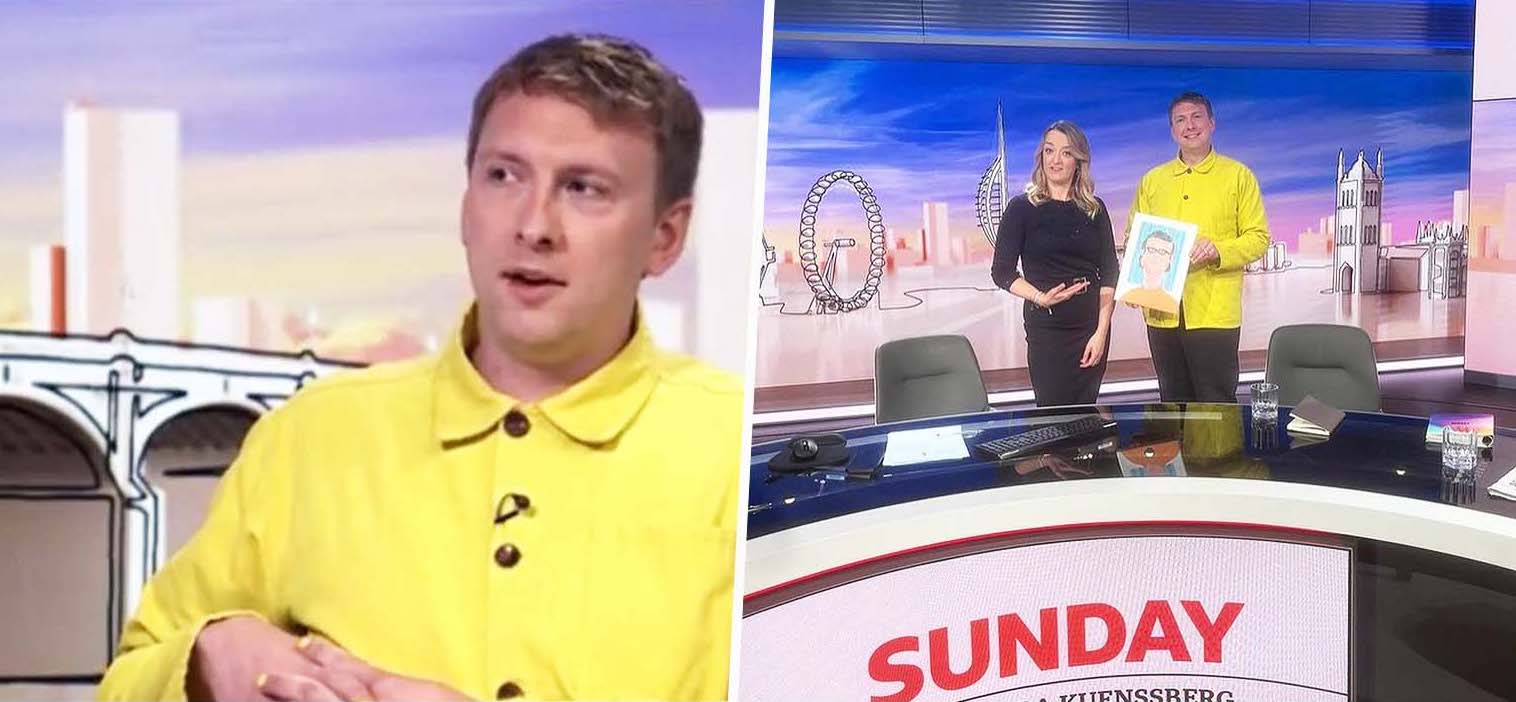 The name Joe Lycett has been on everyone's lips this weekend after the comedian went viral during an appearance on the BBC's new politics show, Sunday with Laura Kuenssberg.
Dead panning the role of a "right-wing" Tory supporter, Lycett left viewers in stitches as he joked that he thought Liz Truss gave "great clear answers" when asked for his "honest" opinion on the then Tory leadership hopeful.
Spoofing Kuenssberg on her very first show, the comedian described Truss as "the backwash of the available MP's" after twelve years of Tory rule.
His comments have since been shared millions of times online, alongside screenshots of him wearing a brightly colored yellow overshirt.
Dressed in a grapefruit yellow fit from sustainable Manchester brand Usksees, he didn't pull any punches as he told viewers: "I know there's been criticism in the The Mail on Sunday today about leftie liberal wokie comedians on the BBC. I'm actually very right-wing and I loved it.
Sharing screenshots of the interview and some of the furore Lycett's comments caused online, local Manchester workwear brand Usksees quipped: "Our boy Joe Lycett is having a quiet day in the media today, wearing an equally quiet shirt"
Directing their followers to get the Lycett look, they added it's "perfect for work, play and holding power to account."
Read more: Liz Truss named as Britain's new Prime Minister as Boris Johnson bows out
Lycett told Kuenssberg, who has just taken over the Sunday politics slot after 16 years of Andrew Marr: "I thought [Truss] was very clear, she gave great clear answers. I know exactly what she's up to and I think she's […] Most people watching at home are worried about their bills, they're going to feel […] I'm not being sarcastic.
"She was very clear what she said, I think, you know exactly what's going to happen. You're reassured, I'm reassured. Are you reassured?"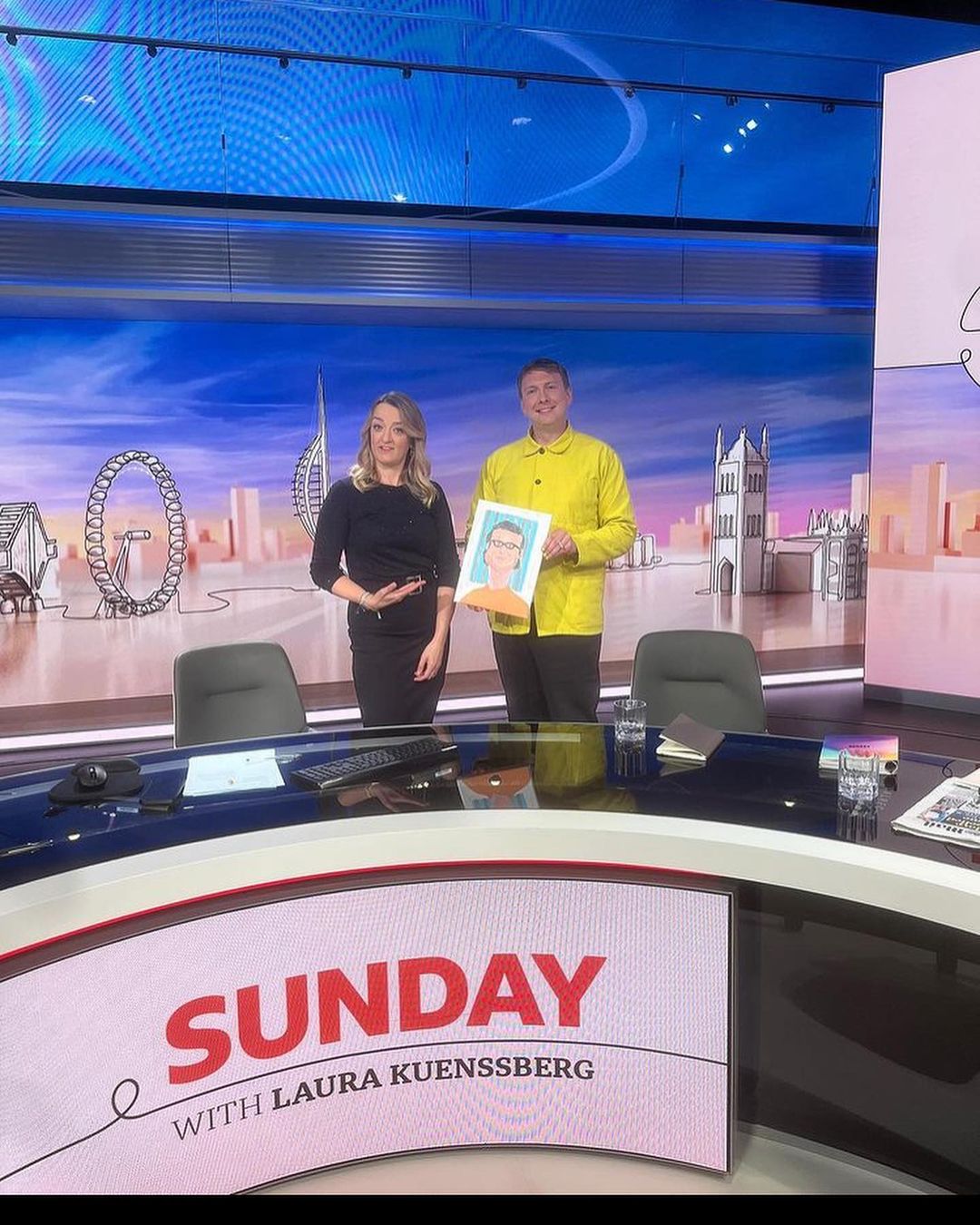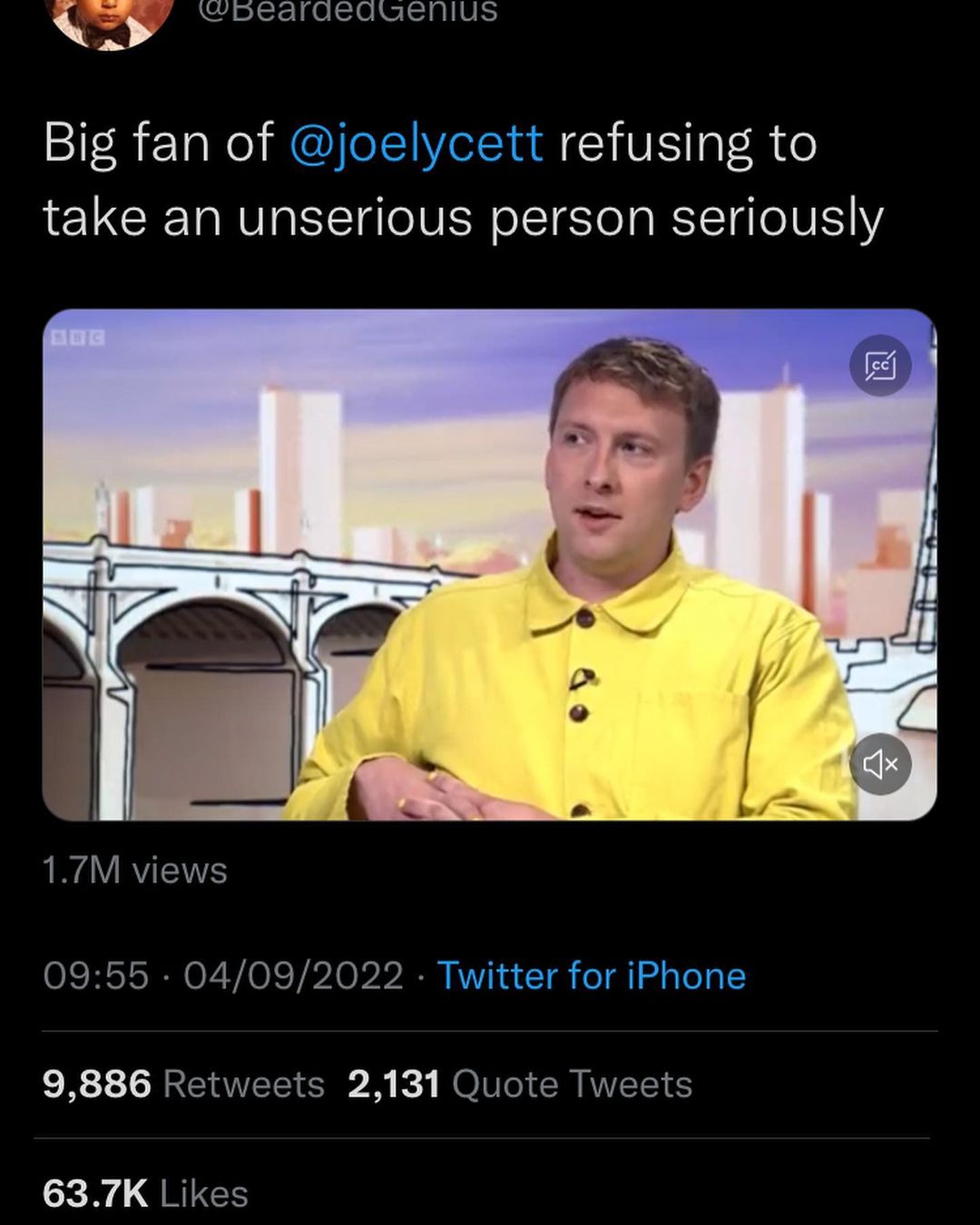 "I think you know that the haters will say that we've had 12 years of the Tories and that we're sort of at the dregs of what they've got available and that Liz Truss is sort of like the backwash of the available MP's.
"I wouldn't say that because I'm incredibly right-wing, but some people might say that."
"As Liz said there, she said it'd be wrong to predict the future even though loads of people have predicted that we're going to have real issues with paying our energy bills but you know I think she's right to just look basically say 'well let's not predict it and see what happens next week', I think she did the right thing there."
Read more: 128 homes planned for Ancoats as part of Council's first 'This City' housing development
Following the appearance, many praised Lycett and some called him a "genius".
Lycett told his Twitter followers ahead of the show: "Really excited to be on this new version of Would I Lie To You." Then, shortly after the episode ended, he quipped: "If you want to hear more of my right-wing opinions, I'm on tour."
If you want to get the Lycett look yourself, you can check out the local unisex clothing store's shop here.
Feature image – Usksees