News
Manchester Marathon 2021 – when it starts, the route, and road closures
Here's everything you need to know.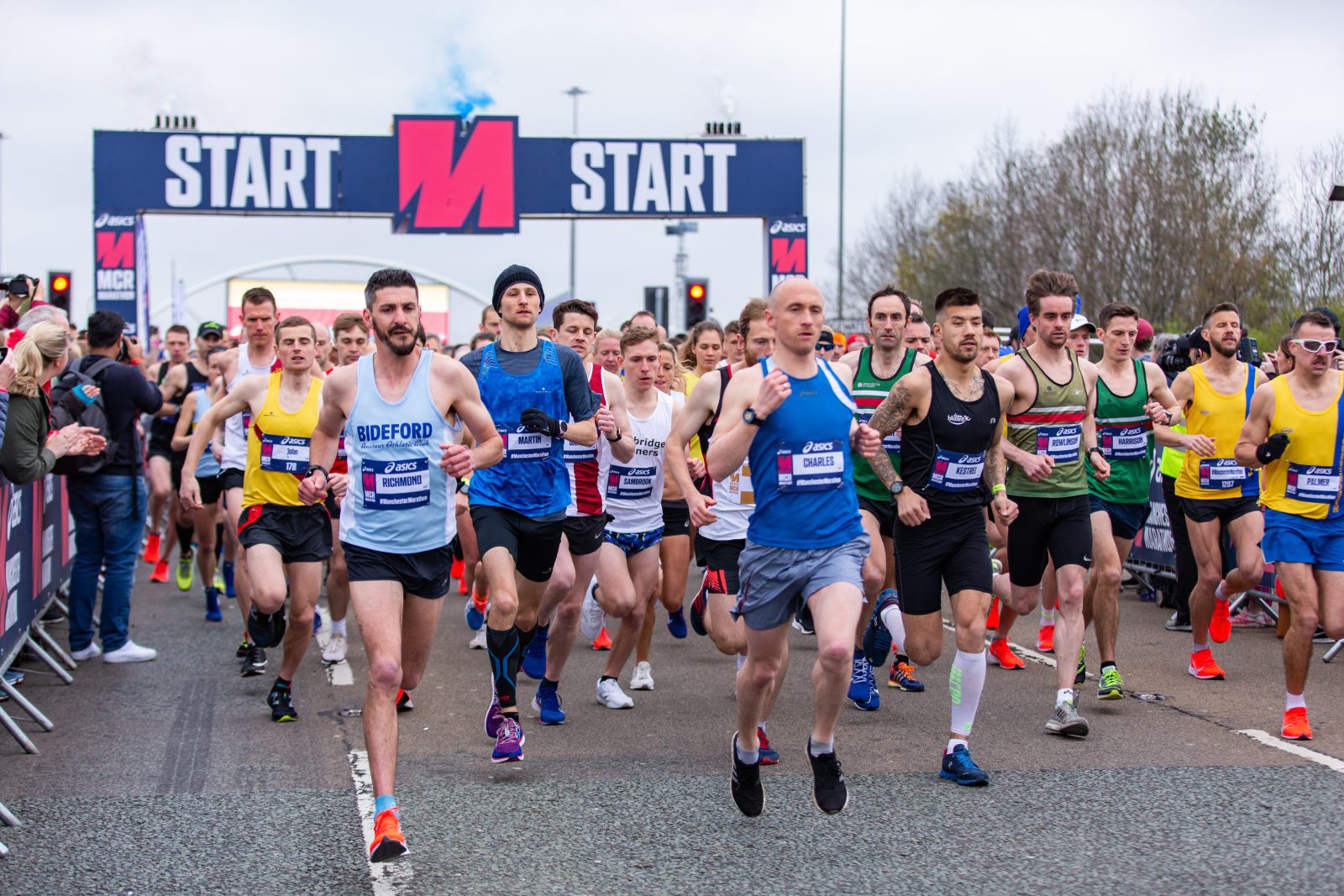 The Manchester Marathon and Half Marathon returns on Sunday 10 October.
The 26.2-mile race is the second most popular in the UK and will see approximately 40,000 runners run through the streets of Greater Manchester this weekend.
The marathon and half marathon usually raise over £3 million for charity combined.
Live coverage of the race will start at 7am, the Wheelchair Elites will start at 10.20am, and the Elites will start at 10.25am.
The Manchester Marathon will start between 10.30am – 12.30am, with this staggered arrival aiming to help avoid crowding due to COVID-19 measures, and all runners will be emailed with a time to arrive at the start line.
Here's everything you need to know.
What is the race route?
The marathon features a new and improved course this year.
The start and finish lines are close to Old Trafford stadium near Old Trafford tram stop under the distinctive Trafford arch. The route will continue through Hulme and then a three-mile loop through the city centre before entering Sale which will be a musical stretch as the Salvation Army Band will play.
The route then takes runners through Altrincham Town Centre before going back to Old Trafford.
Water, toilets, and first-aid stations will be available along the way.
Road Closures
There will be various road closures in Greater Manchester and Cheshire during the marathon.
The Manchester Marathon website has an interactive map here which shows the road closures which you can see here.
Will COVID-19 affect the marathon?
There will be some measures put in place this year. Spectators will not be allowed at the start, finish or Athlete's village.
Hand sanitising stations will be available, and runners will not be required to wear a mask.
How to get there?
There is due to be a tram driver strike on Sunday too, which could cause severe disruption to runners and spectators getting there.
The tram operators are aiming to run a limited service on Sunday subject to driver availability, meaning trams will be busier than normal with race participants will be prioritised, and 22 shuttle buses are being put on from Piccadilly Gardens, and Peel Park and Ride at Event City.
Runners and spectators are advised to check and plan their journey in advance as roads, and services will be busier and delays are expected, particularly in Trafford and the city centre.
What to bring
Taking part in the marathon this weekend? Here's everything you need to bring.
Your race pack and race number, which should have been sent to you prior to Sunday – you will not be able to collect this on the day.
Spare kit and something waterproof.
A pre-booked parking ticket, or tram pass is advised.
Featured Image – Manchester Marathon